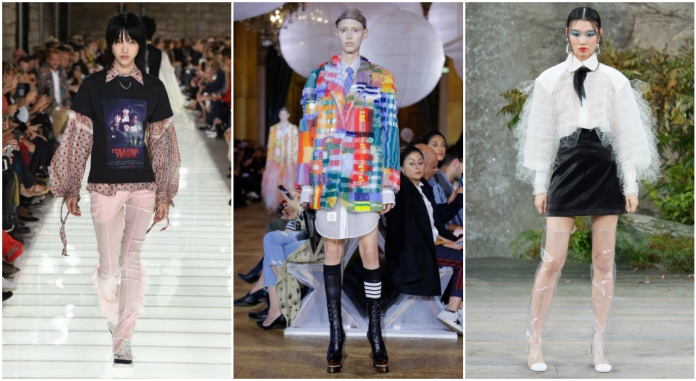 Fresh off the runway, read on to discover the best moments Paris Fashion Week has to offer for Spring 2018.
Dior Delivers Another Feminist Fashion Statement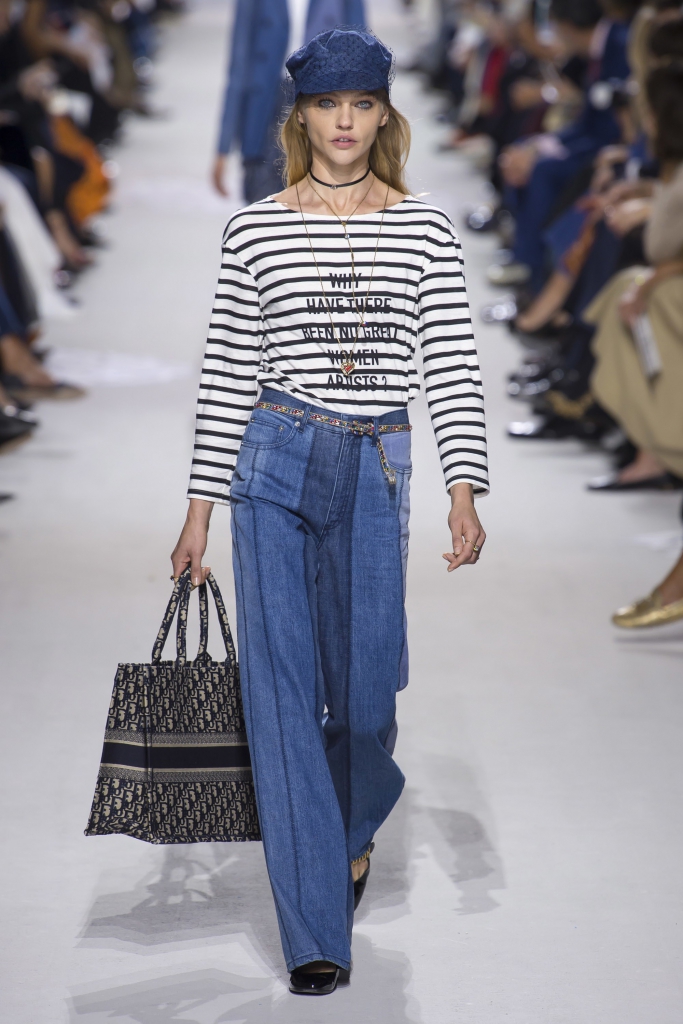 A year after "We Should All Be Feminists" slogan tee went viral at Maria Grazia Chiuri's debut collection, the first female Creative Director for Dior sent another clear message: "Why Are There No Great Women Artists?"
Christian Dior Spring 2018 Ready-to-Wear Collection
Saint Laurent Staged A Show Against The Eiffel Tower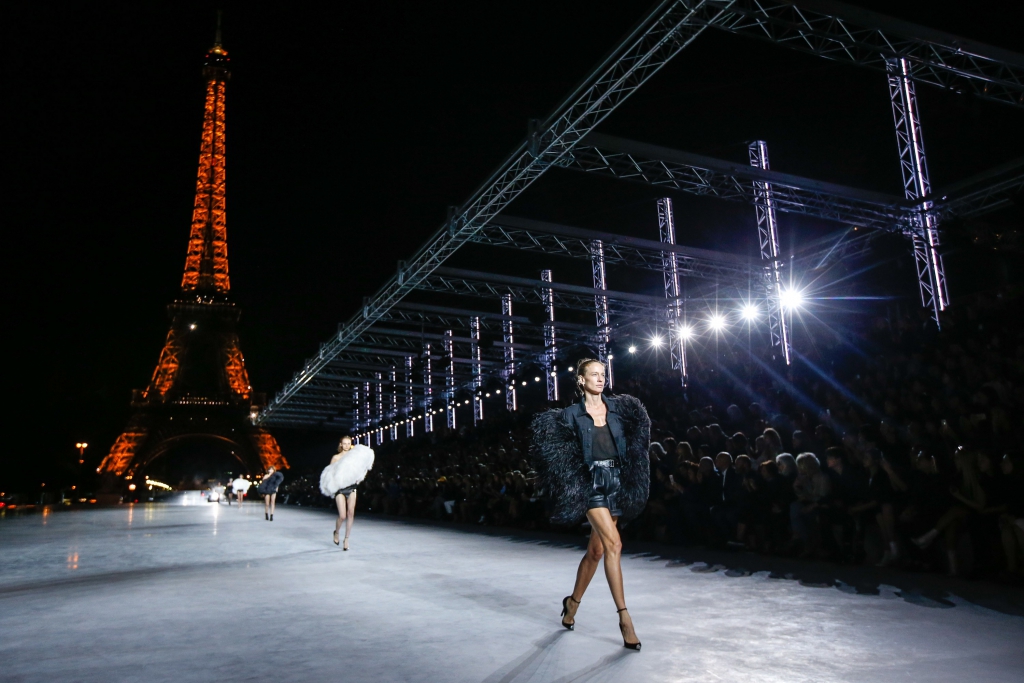 What's Paris without a little Eiffel Tower? Saint Laurent staged a true spectacle by setting a night show against the dazzling sight of the Eiffel Tower. Needless to say, Anthony Vaccarello's vision to tell the story of the house and of course, Paris unfolds itself magnificently with glitter frocks, billowing blouses, ostrich feathers galore and sparkles.
Saint Laurent Spring 2018 Ready-to-Wear Collection
Balenciaga Debuts Platform Crocs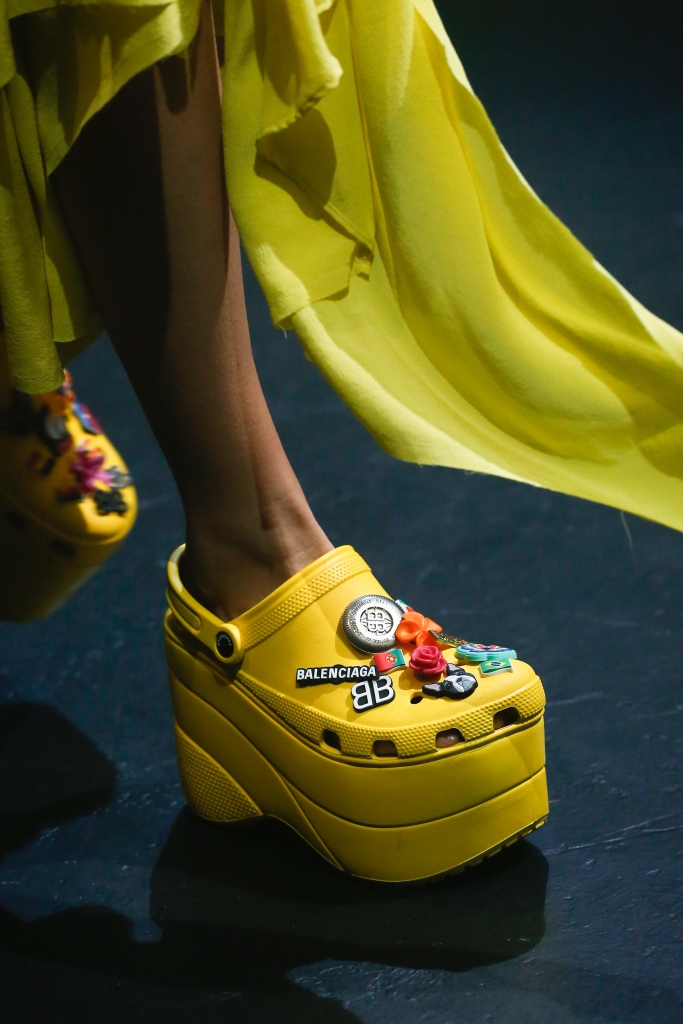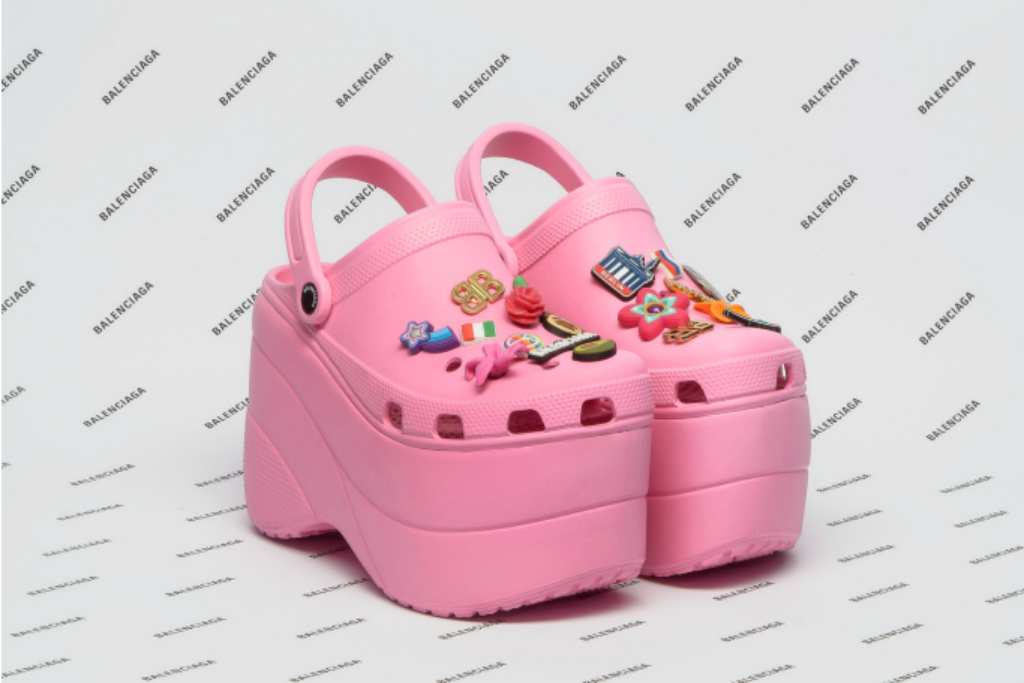 Following the footsteps of Christopher Kane, Demna Gvasalia is trying to make Crocs happen by introducing a 10cm platform version adorned with funky Jibbitz shoes charms. Thoughts? Think we'll pass on this one. The show, on the contrary, was a visual feast for everyone with selections of plaid, stripes, money and newspaper prints, leopard, landscape pants, over-the-knee sunset boots and more.
Balenciaga Spring 2018 Ready-to-Wear Collection
G-Dragon Slays In Chanel Womenswear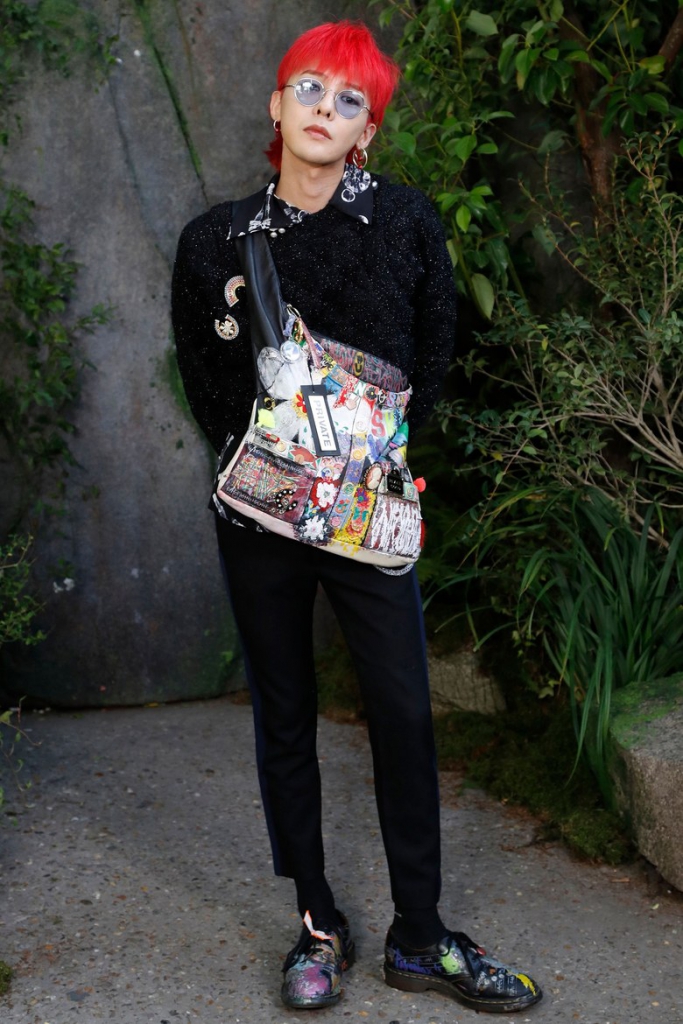 K-pop star G-Dragon of Big Bang is no stranger when it comes to breaking boundaries. The fashion icon borrowed from the girls, rocking a Chanel top layered with astronaut blouse, paint-spattered Dr. Martens and a DIY graffiti-covered Gabrielle satchel as he made his way to Grand Palais for the show.
Chanel Spring 2018 Ready-to-Wear Collection
A Unicorn Made An Appearance At Thom Browne's Show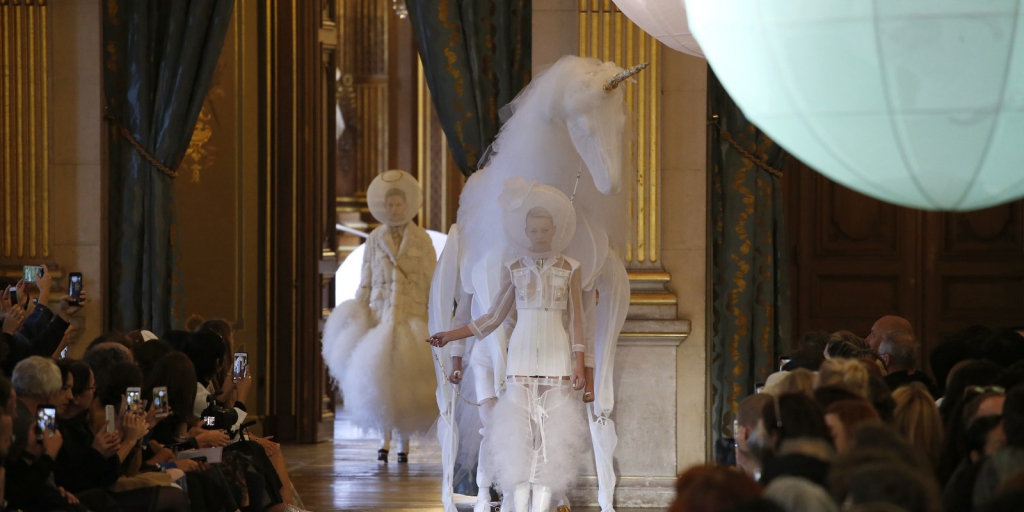 From beauty to food, the unicorn trend is everywhere this year and by everywhere we mean EVERYWHERE…even in Paris. Opening the Thom Browne show was a women in all-white feathered garter belt and a mesh bubble helmet with a tiny hat leading a unicorn operated by two men to the The Little Mermaid's "Part of Your World" echoing in the background. We've got a picture as proof.
Thom Browne Spring 2018 Ready-to-Wear Collection
Nicolas Ghesquière Puts Out "Stranger Things" T-Shirt Down The Runway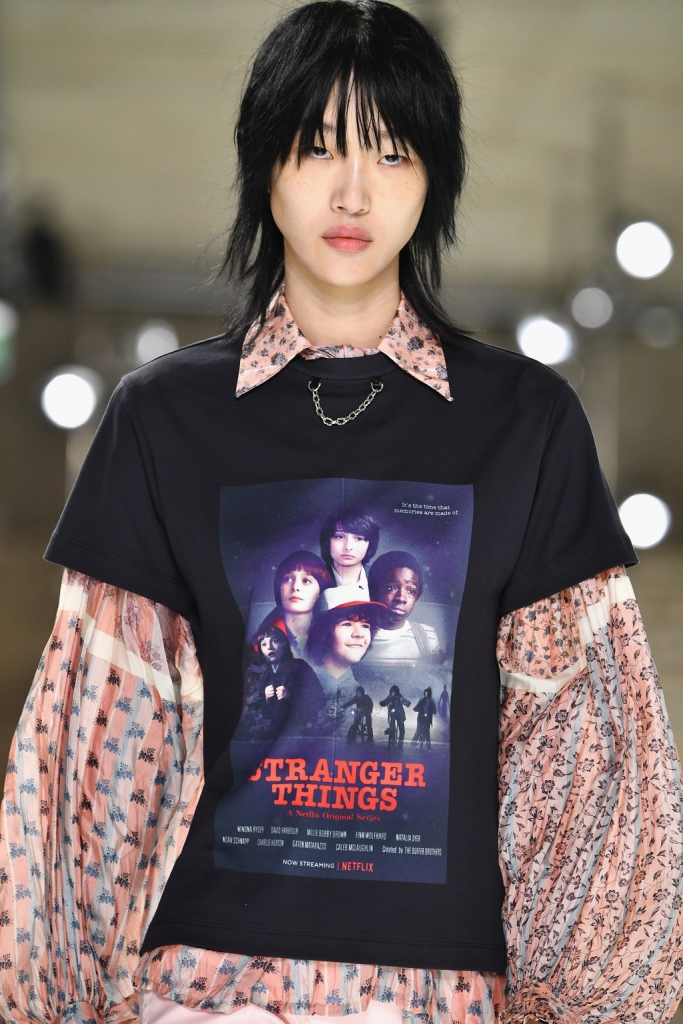 Netflix original drama "Stranger Things" has turned into a frenzy by the time Season One was over and Season Two is set to follow suit on October 27th. The hyped surrounding the sci-fi horror series has garnered its own following and it's evident that Nicolas Ghesquière himself is a fan when he sent down "Stranger Things" T-shirt down the runway among ornate embroidered overcoats, floral blouses, sequin slip dresses and luxe sneakers. It's a shame that Eleven didn't make the cut on this poster though.
Louis Vuitton Spring 2018 Ready-to-Wear Collection
Source: Kim Weston Arnold / Indigital.tv, Pascal Le Segretain, Yannis Vlamos / Indigital.tv, Monica Feudi / Indigital.tv, Luca Tombolini / Indigital.tv, Alessandro Garofalo / Indigital.tv
See also: Highlights Of Paris Haute Couture Fashion Week Fall 2017