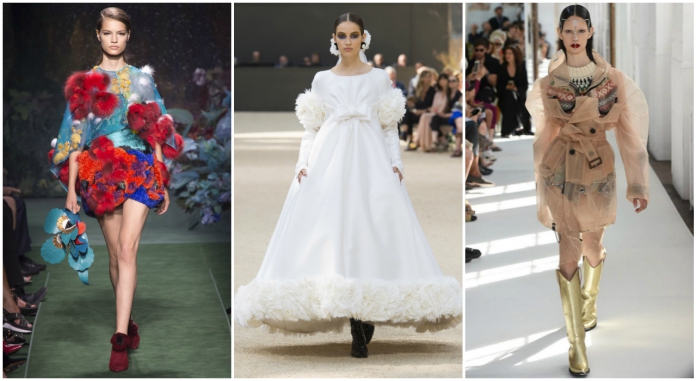 Couture week is upon us again and contrary to ready-to-wear (or Prêt-à-Porter) fashion shows, haute couture shows take designers' vision to new heights. The recently wrapped high fashion affair in the French capital was no exception. Look back at the best fashion moments from Paris Haute Couture Fashion Week Fall/Winter 2017 as we bring you our favourite looks.
Fendi
Delicate petals and sultry lace reign supreme with cocoon-like capes, petal-shaped skirts, lace dress with cape-like bodice adorned with peonies coming in full bloom at Fendi's bouquet of florals. Apart from trompe-l'oeil effect, the label explored new techniques by adding shaved mink, feathers and fur to lace base for three-dimensional effect.
Chanel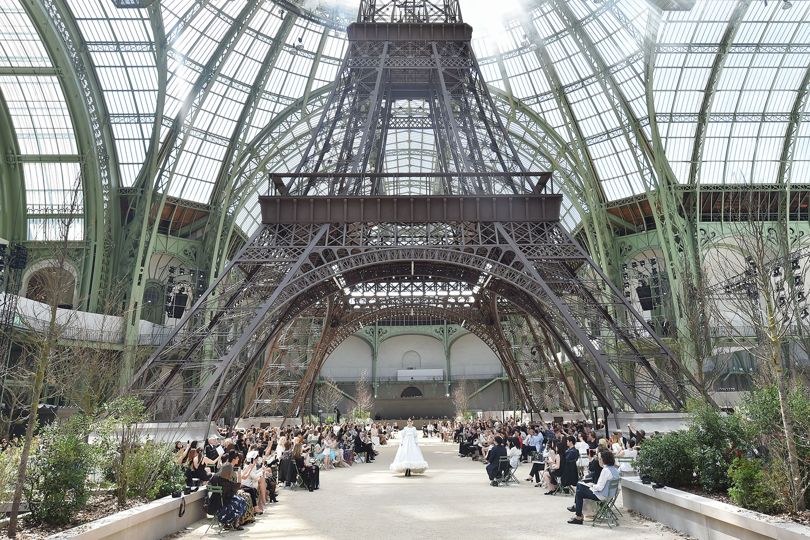 The colour story takes on a sombre palette of greys and blacks where the first 25 grey looks shifted to all black ensembles and a stunning Chanel bride in white closed the show. An ode to the elegance of Parisian woman, the amazing workmanship of the Chanel atelier is apparent in its cut, shapes and silhouettes.
Maison Margiela
Talking about his inspiration behind the making of the collection, John Galliano said to WWD, "the idea of proposing a new glamour. I'm not saying I found it, because it's a working process." An icon of style, the trench coat is reinvented into unlikely silhouettes from wispy silk-organza to luxurious leather.
Rodarte
The collection puts the limelight on the feminine side of lady Rodarte. Think sheer, flowy fabrics, Victorian neckline and ruffles as game-changing flourish on dresses.
Viktor & Rolf
Heavy on concept, Viktor & Rolf steals the spotlight by sending models down the runway in oversized dolls' heads. The design duo take on dramatic volume with Japanese high-tech fabric remixed into couture-esque editions of men's utilitarian staple featuring giant ruff collar, high fashion bombers and others.
Source: Vogue & Now Fashion
Read also: Atelier Versace Fall Winter 2017 Haute Couture Collection Showcases Sartorial Fantasy