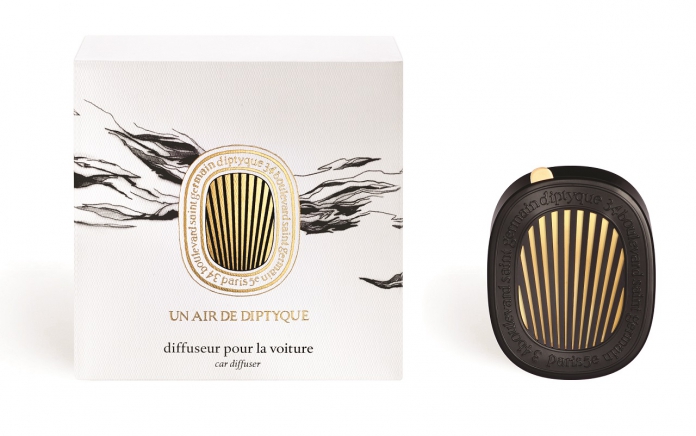 From homes and gardens, closets, drawers and the air… Now, you can bring your favourite diptyque fragrance to your car to relax your mind while you're travelling or even being stuck in traffic. Because diptyque believes that every moment of the day should be steeped in unforgettable scents.
Your car is a bit like a reflection of your own little world… everywhere you go. Why not fill those long hours with Un Air De Diptyque to add a touch of luxury and exquisite refinement.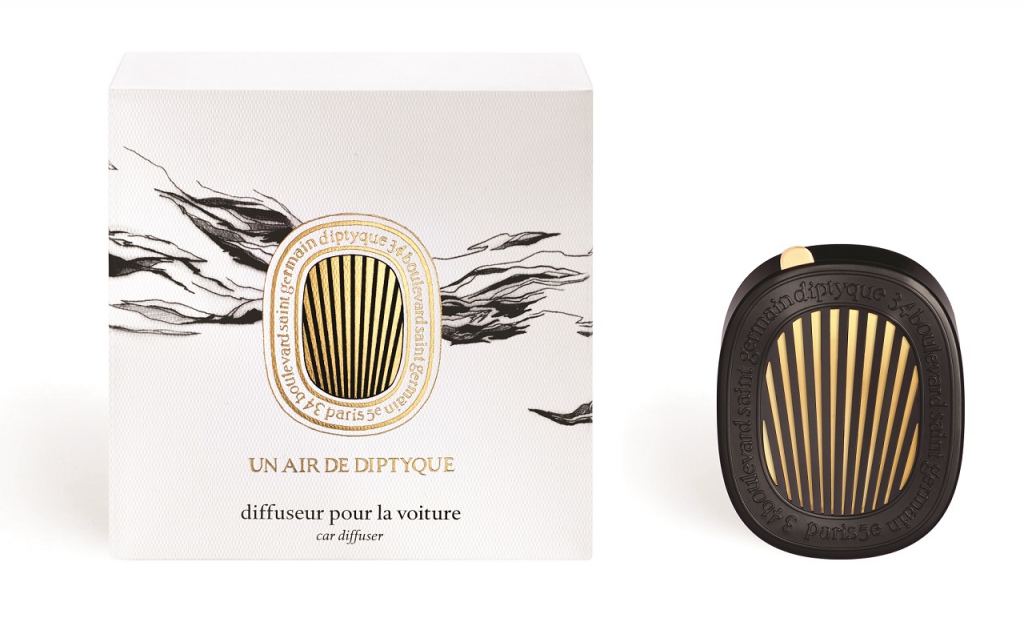 Whether you're in the car for a quick trip or a distant journey, driving through the cityscapes or countryside, pick one of the seven diptyque scents which are encapsulated in three-month doses sheathed in a black oval engraved with the Maison's name to keep you company on the road:
Baies (Berries)
Ambre (Amber)
Figuier (Fig Tree)
Roses (Roses)
Fleur d'Oranger (Orange Blossom)
Gingembre (Ginger)
34
Simply click the elegant diptyque scent diffuser onto your car's air vent and conveniently adjust the amount of fragrance diffused at will or change the fragrance any time.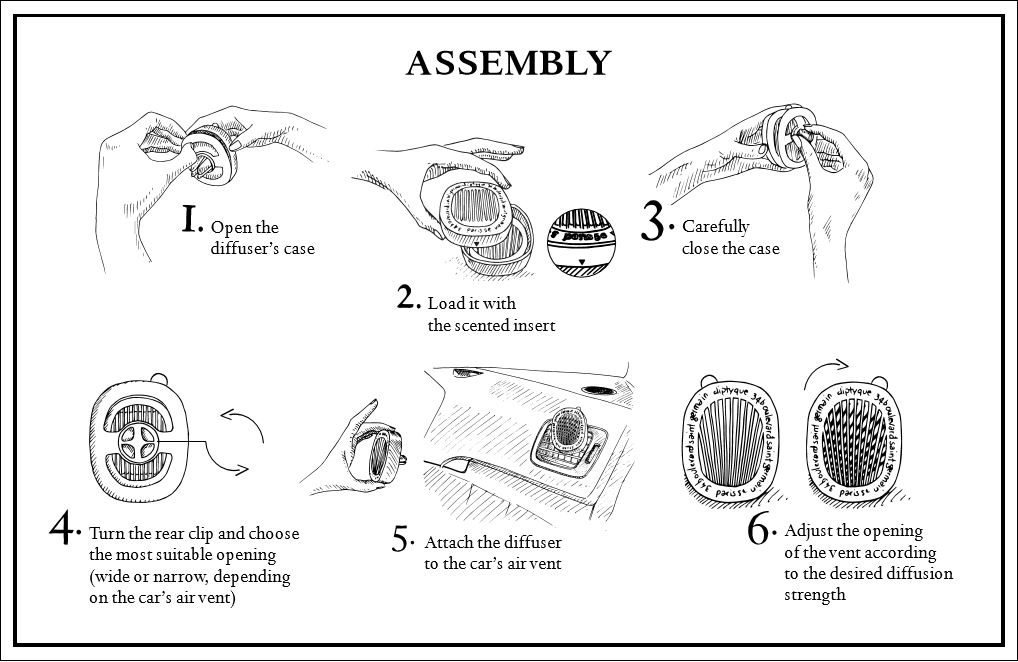 The Un Air De Diptyque retails for RM350 for the diffuser, RM179 for the capsule and is available at :
Diptyque Pavilion Kuala Lumpur, KENS Bangsar Shopping Centre, KENS apothecary Bangsar Village II, KLCC, The Gardens & One Utama. Online at www.kensapothecary.com.my.
Read also: Diptyque's New Vetyverio Eau De Parfum Goes Beyond Gender