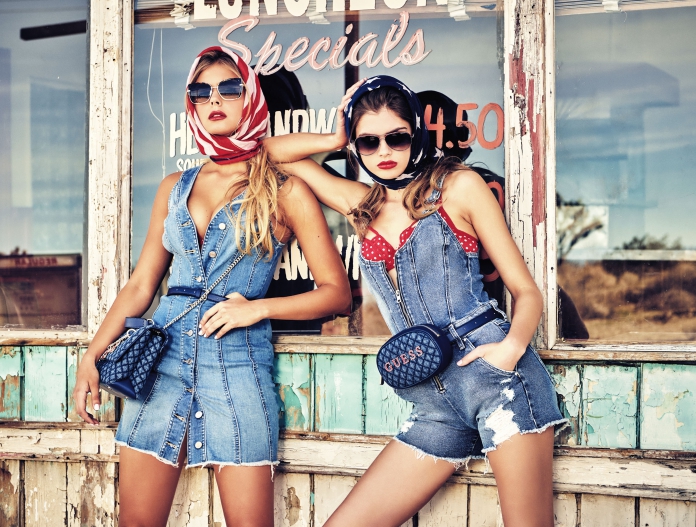 For Summer 2019, GUESS presents a total of 9 new handbags collections that offers a combination of timeless classic and girlish style in simple and elegant shapes and textures which include waist bags, oversized totes, cross body, backpacks and structured satchels. The main colour options are black and white, shades of blush, as well as red and floral.
Jeana Collection
Enchanting group of handbags perfect for brunch dates with girlfriends. Oversized 4G logo quilt are the key materials of the season along with studs and classic silhouettes.
Skye Collection
The prints, logos and materials in this backpack collection are absolutely major goals. The collection comes in smooth color palette with pops of red, which are sleek and simple backpacks perfect for any occasion.
Analise
The group of bags comes with a printed scarf that adds a fun pop to this refined group. Analise's modern features are further accentuated with the chain handle detail and triangle personalization.
Hippie Lux
A collection where studs and whip stitching is everything.This convertible crossbody flap bag is an absolute must have for our Instagram lovers. The bag's "Door knocker" hardware compliments the vibe of Hippie Lux perfectly.
Bluebelle
The oversize 4G hardware on basiqué creates a clean and appealing look. The collection is back with updated colorblocks that embodies the image of Summer.
Peony Classic
A collection that never goes out of style. The group of bags comes with a lock hardware which brings a sophisticated edge. The group of bags comes with a classic color palette that pairs effortlessly with any look.
GUESS Passion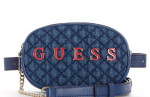 The unstoppable duo this season is definitely classic quilt and this mini crossbody belt bag- is the definition of bold and upbeat.
GUESS Classic
A throwback collection of essential bags with pop of colours that bringing back the OG bags from a premier collection.
Chromatic
A collection that shouts bold color block design. Custom GUESS webbing brings a sporty look to the collection. The popular silhouettes, with light weight material is perfect for summer.
Read also: #Scenes: Guess x J Balvin Capsule Collection 'GUESS Vibras' Drops In Stores Last Week