Global Danish Jewelry company Endless Jewelry has finally released the eagerly anticipated SS16 collection which includes fresh additions to the Jennifer Lopez Collection.
The new Spring/Summer 2016 collection is inspired by courage, positivity and energy. The SS16 collection features new bracelet options and over 100 choices of charms.
The essence of Endless Jewelry involves a message to "share positivity", together with collections that revolve around the concept of "color your life".
Here are the latest SS16 collection.
New in the Jennifer Lopez Collection

This season's jewelry statement can be summed up in three riveting words: feminine, raw, and powerful. The design mantra from Jennifer Lopez herself, describing her edgy new collection. As part of the Endless SS16 collection, watch for JLo's personal take on style. Merging the sophistication of sultry pearls with a glimpse of glam rock, seen in a delicious array of hand-set, diamond-cut cubic zirconia.
JLo's edition of charms echoes an attitude of personal power, like the texture of a slinky snake, the fierceness of a claw, stars, signets and others just waiting for you to try on.
Colors To Sync With Your Style

Also new this season, is an elegant, Double 3-string version of the iconic leather bracelet available in subtle hues.
Let yourself get lost in the ambience of teal metallic and the feminine feel of Pink Metallic. Mix that with the soothing effect of Sand and Peach. Accentuate the look with Silver or Gold. Or broaden your spectrum with endless color stables such as beige or black. It's all up to you to share your colors.
Birthstones: Adding Colors Means Adding Possibilities

Birthstones are the newest addition to the Endless Jewelry collection. A tradition dating back centuries, it's characterized by a different colored gem attributed to each month. Endless has captured the essence of this concept in a range of ravishing colored stones, each with its own significance. Choose your own birthstone or any of your favorite colors and let the meaning that resonates most with you shine through.
Sea Treasures Silver Charms

Making its debut is the range of lovely sea-inspired charms that bring with it the stunning ocean hues that symbolize calmness and purity.
Endless Luck: We Could All Use Some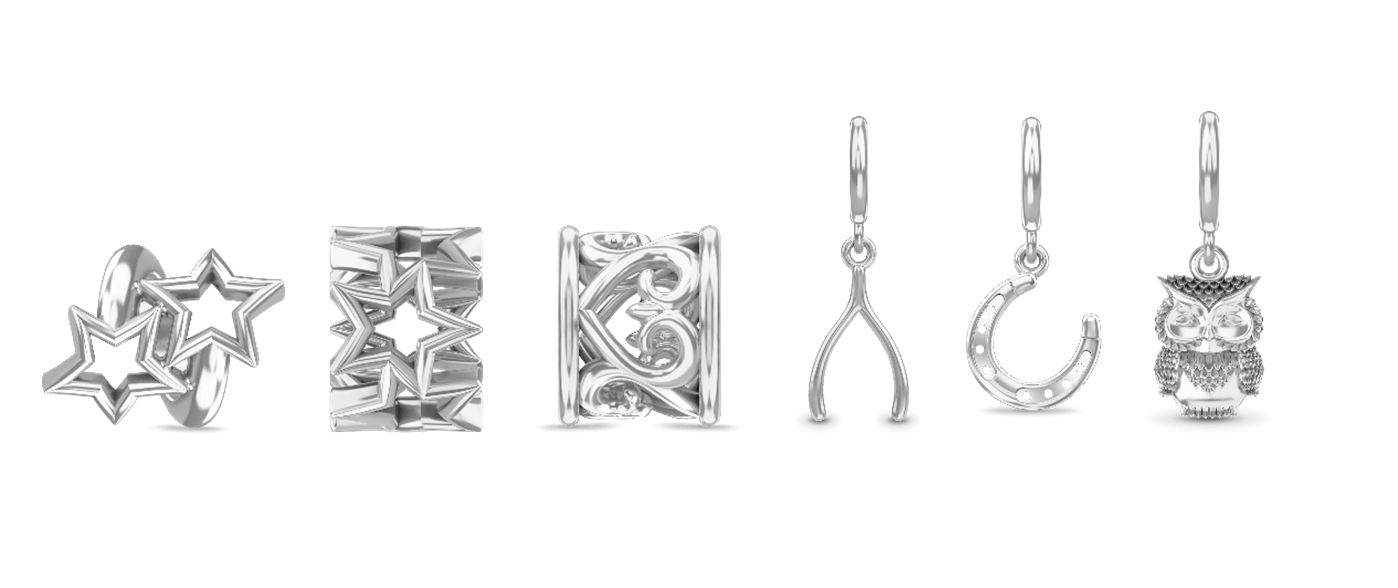 Personalize your bracelet and walk with that added confidence knowing you have your favourite lucky charm close to you. Choose from 12 charms in silver to compliment and bring out your positive energy.
Endless Jewelry was founded out of the idea to offer fine jewelery at affordable prices (bracelets are priced from RM299 while charms are from RM119.
Malaysia is the first in South-East Asia to open an Endless boutique and the second in Asia after Taiwan.
Endless Jewelry Malaysia which opened its doors in December 2015 with its first boutique at Sunway Pyramid. You can also find Endless Jewelry in Tangs 1 Utama, Isetan The Gardens and Metrojaya Mid Valley.