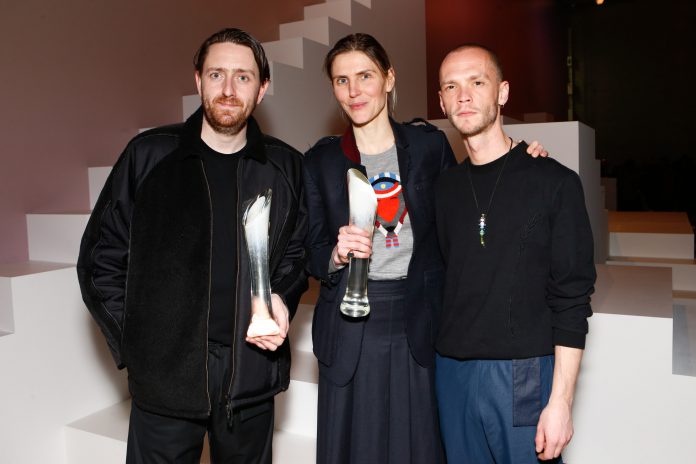 COTTWEILER and Gabriela Hearst were the winners of the menswear and womenswear 2016/2017 International Woolmark Prize, presented at a special event at the iconic Palais de Tokyo, Paris. The return of the International Woolmark Prize to Paris salutes the original awards, initiated by the International Wool Secretariat in 1953. This year, the menswear and womenswear awards have been held together for the first time at one prestigious event.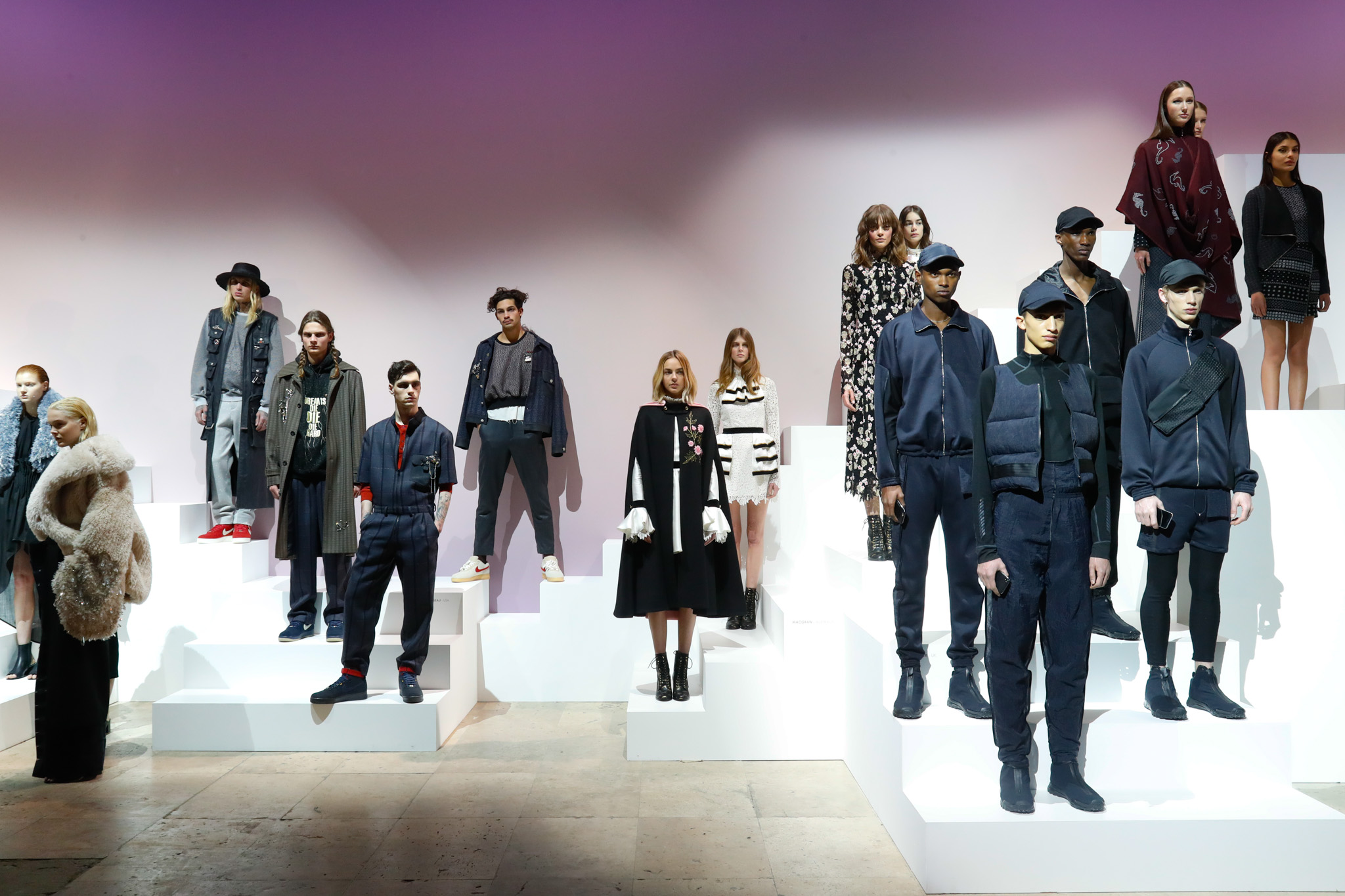 The award was judged by a highly esteemed panel, including menswear judges: Imran Amed, Founder and CEO, Business of Fashion; Rami Atallah, Co-founder and CEO, ssense.com; Jefferson Hack, CEO and Co-Founde, Dazed Media; Michael Hadida, Director of Development and Men's buyer, LECLAIREUR; Olivier Lalanne, Deputy Editor, Vogue Paris, Editor in Chief, Vogue Hommes; Michèle Lamy, Owenscorp Partner; Benn McGregor, Senior Buyer Menswear, Harvey Nichols; Nelson Mui, VP, Men's Fashion Director, Hudson's Bay Company; Shayne Oliver, Creative Director, Hood By Air; Fabrizio Servente, Global Strategy Advisor, The Woolmark Company; Takehiko Suzuki, General Manager Men's & Sports Wear, Isetan Mitsukoshi; and Stefano Tonchi, Editor-in-Chief, W Magazine.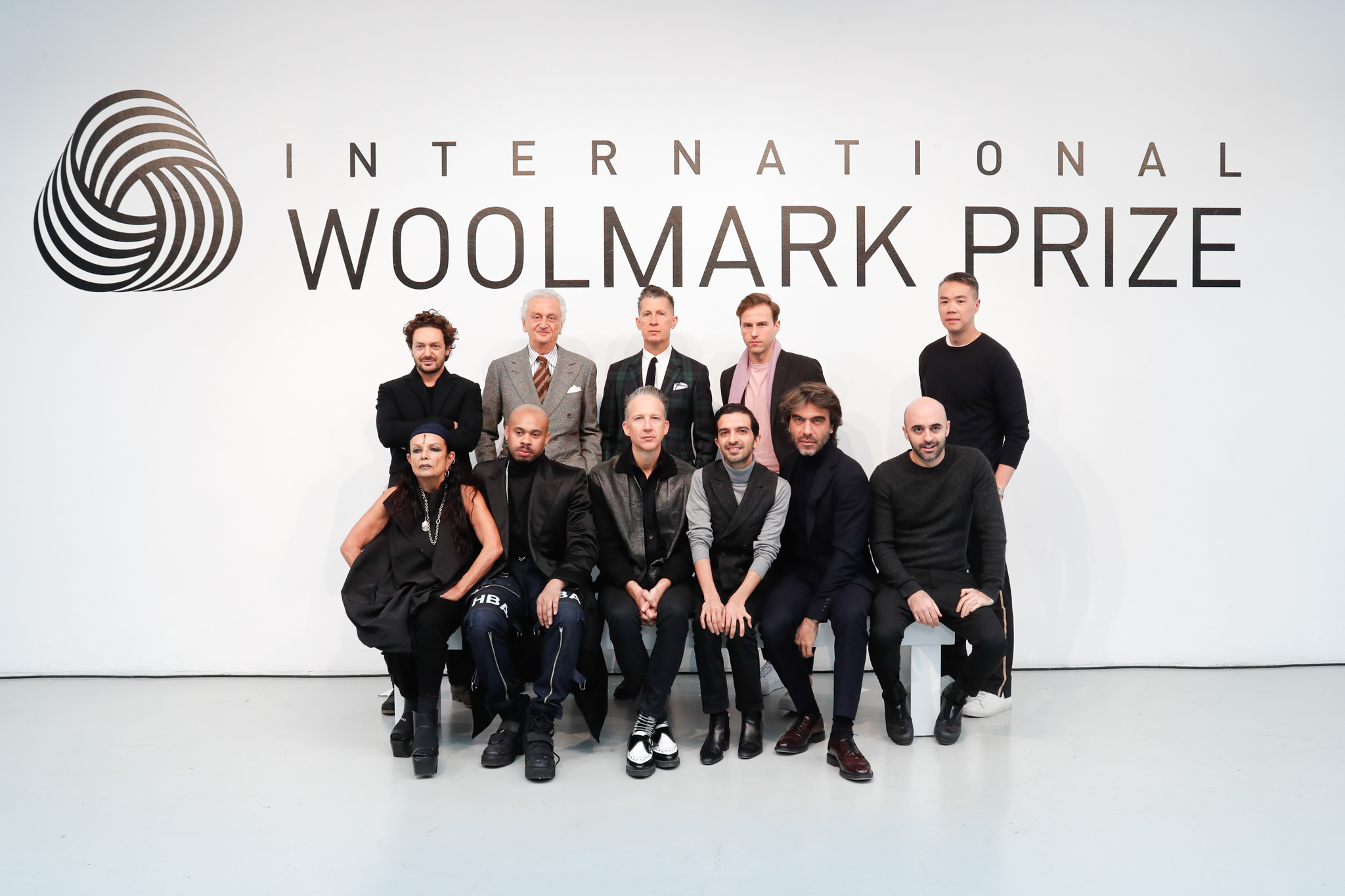 The womenswear jury panel included: Christiane Arp, Editor in Chief, Vogue Germany; Anita Barr, Group Fashion Buying Director, Harvey Nichols; Victoria Beckham OBE, Fashion Designer; Damian Burke, General Manager Womenswear, David Jones; Lou Doillon, Singer-Songwriter / Actress; Miroslava Duma, CEO and founder, Fashion Tech Labs and Buro 24/7; Julie Gilhart, Fashion Consultant; Joanna Gunn, Chief Brand Officer, Lane Crawford; Tiffany Hsu, Buying Manager Ready-to-Wear, mytheresa.com; Bouchra Jarrar, Creative Director, Lanvin; Suzanne Koller, Contributing Editor, Vogue Paris; Dame Natalie Massenet DBE, Chair of British Fashion Council; Stuart McCullough, Managing Director, The Woolmark Company; Virginie Mouzat, Fashion and Lifestyle Editor in Chief, Vanity Fair; Suzanne Timmins, Senior Vice President and Fashion Director, Hudson's Bay Company; Lena Jabbour Matta, Co-Founder and Co-CEO, Boutique 1 Group; and Elizabeth Von Guttman, Founder, System Magazine.
"COTTWEILER is working with wool in a highly original way that mixes sports, tailoring, streetwear and fashion, and I think that represents a new dimension in menswear," said Dazed Media CEO and Co-Founder Jefferson Hack after the announcement.
Representing the British Isles, COTTWEILER's winning International Woolmark Prize collection comprises sheer Merino wool base-layers, windproof mid-layers and quilted waterproof outerwear, with wool-blend fabrics ranging from 18.5 microns through to 19.5 microns, and recycled wool scraps used for insulation. The resultant collection brings COTTWEILER's brand of fetish-infused cult and tribe codes into the world of wool, with utilitarian detailing – padded hoods, detachable cargo pockets, running caps, and elasticised hems and cuffs, for example – at its core.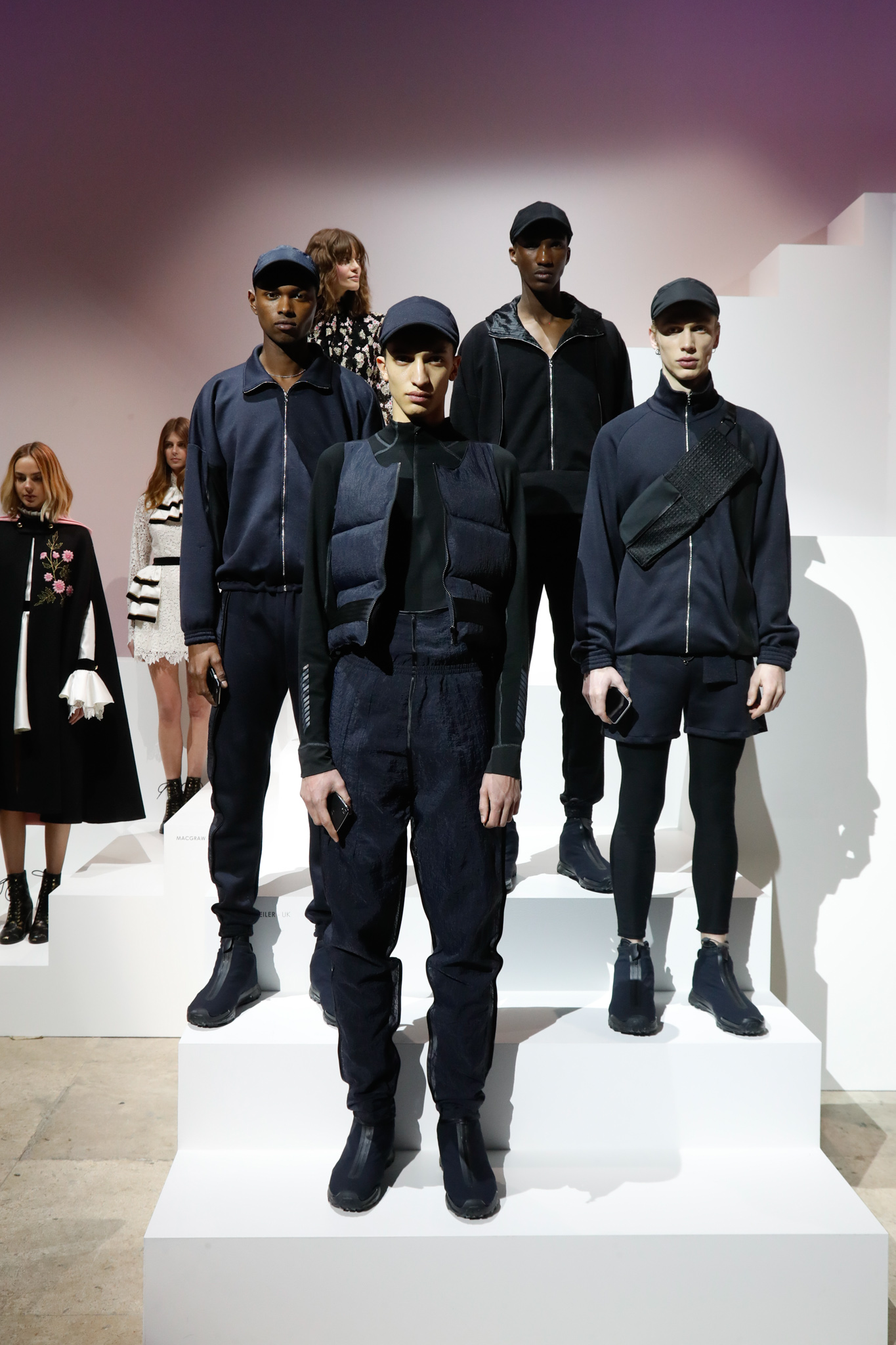 "Winning the International Woolmark Prize gives us the opportunity to share what we do with a much bigger, global audience," said COTTWEILER after the win. "But for us, the great part of this was the opportunity to work with a different material – Merino wool – because we're always interested in experimenting with technology and development."
"COTTWEILER doesn't want to show off and are very relaxed and confident in themselves and what they show," said Hood by Air Creative Director Shayne Oliver." They know where to go with this funding and it will give them the push to get to the level they deserve to be at."
Representing the USA, Gabriela Hearst was praised for her technical innovation and quality craftsmanship.
"The International Woolmark Prize gives a huge opportunity to young designers globally," explains Victoria Beckham. "It shows how much you can do with wool as a designer. I was very much in support of Gabriela. For me, she is the worthy winner. I love what she does and she's clearly very talented. I like her eye, she has a great product and she's a strong woman. I have a huge amount of respect for her. I'm proud and honoured to get involved in this and help make this possible for her."
British Fashion Council Chair Dame Natalie Massenet DBE echoes this sentiment, saying: "We picked Gabriela because we thought she struck a chord on every level: a passion for wool, its history, and the varied uses of wool," said "I learned a lot hearing her talking about the processes and the fact wool doesn't wrinkle. She did a very good job of showing high-low, from evening gowns through to trench coats and pantsuits and we feel that she will have an enormous future and will be great spokesperson for wool."
Born in Uruguay, the New York-based designer grew up on a sheep farm and believes in the traditional values of quality. Hearst's winning International Woolmark Prize collection presents sleek silhouettes with updates on trench coats, pleats and an evening dress teamed with the more utilitarian baseball jacket with adjoining scarf, one-piece long johns, reversible puffer vest and cycling trousers. Using ultrafine 14.5 micron Merino wool for luxurious knitwear, though to 21.5 micron wool to create a wool-velvet fabrication, Hearst's clean cuts and precision offers a collection set to stand the test of time.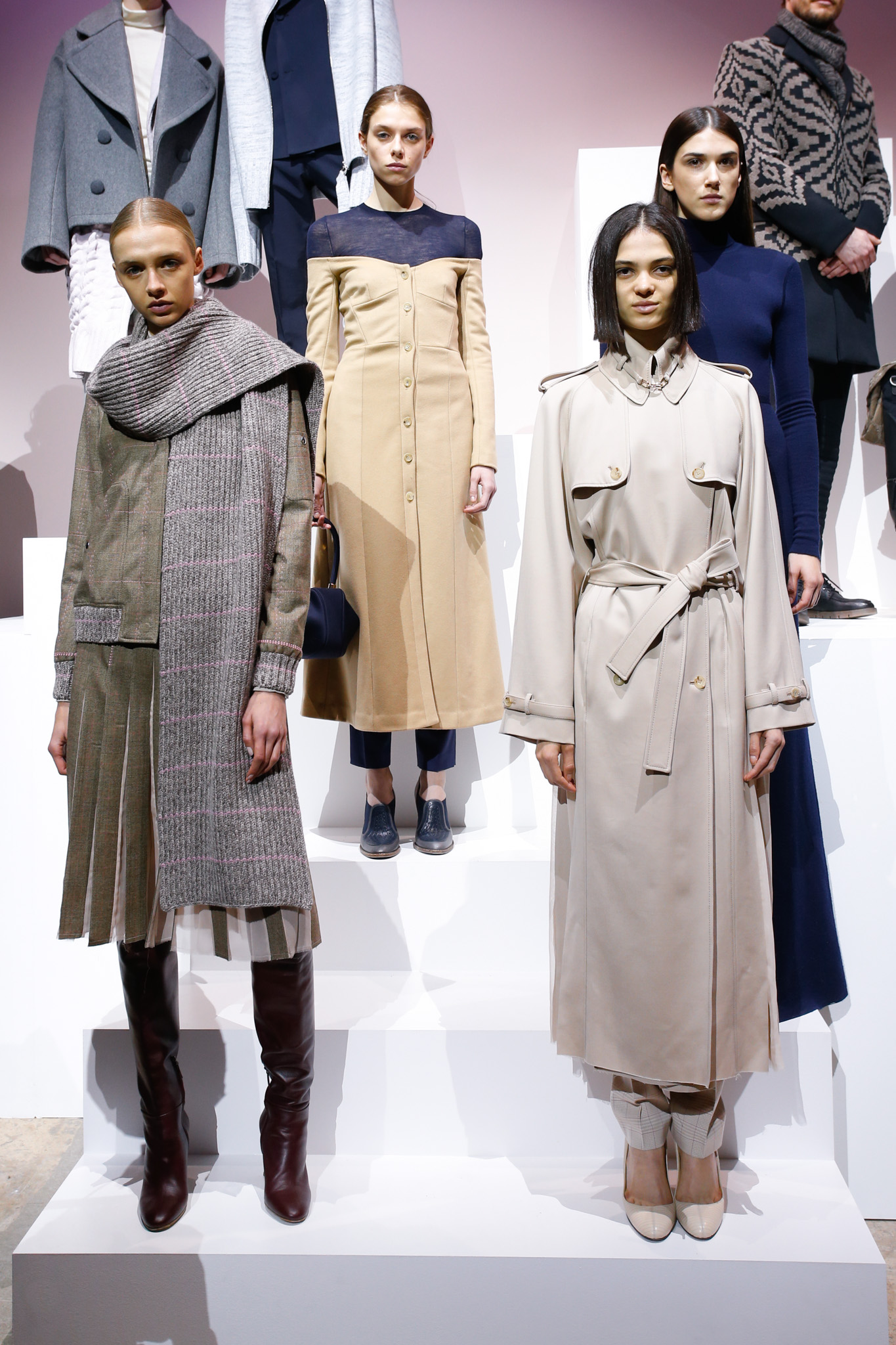 "From a personal perspective I wish my grandfather and father were here," said Gabriela Hearst after the win. "As a designer, it's a huge honour to be recognised and I cannot wait to promote more Merino wool in the world as I believe it is the yarn of future."
"Paris has always been a key market for wool," explains The Woolmark Company Managing Director Stuart McCullough. "It is not only home to some of the world's most iconic luxury fashion houses, but also to some of the world most fashion-forward, savvy consumers. Bringing the International Woolmark Prize back to Paris shines the spotlight on fashion's next generation, and I congratulate both COTTWEILER and Gabriela Hearst on their well-deserved wins."
More than 75 designers from more than 60 countries were nominated for this year's award, with finalists representing six different regions across the world. The respective menswear and womenswear finalists were MÜNN and TOTON (Asia); Ex Infinitas and macgraw (Australia & New Zealand); COTTWEILER and Faustine Steinmetz (British Isles); TONSURE and Tim Labenda (Europe); Bounipun and Nachiket Barve (India, Pakistan and the Middle East); and Rochambeau and Gabriela Hearst (USA).
Both COTTWEILER and Gabriela Hearst will each receive AU$100,000 to support the development of their business. They will also receive ongoing industry mentor support, Woolmark certification for their winning collection and the opportunity to be stocked in some of the world's most prestigious department stores and boutiques. These include Boutique 1, Boon the Shop, David Jones, Harvey Nichols, Hudson's Bay Company, Isetan, Lane Crawford, LECLAIREUR, mytheresa.com , The Papilion and ssense.com . All finalists' collections will also become available for wholesale purchase via Ordre.com .
The Woolmark Company is delighted to have the support of official drinks partner Wine Australia, The Westin Paris – Vendôme, TONI&GUY, makeup by MAC and health and wellness brand Potion for the 2016/17 International Woolmark Prize global final.
Read also: Jason Wu Partners With The Woolmark Company For His Spring/Summer 17 collection