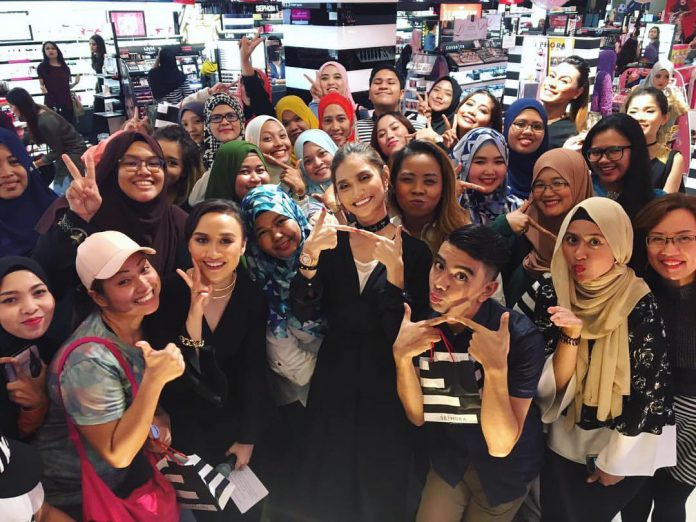 Sephora Malaysia recently held its Sephora Soiree with a special appearance from a famous actress, Ayda Jebat at Sephora KLCC to welcome the festivities for that night. Lucky fans and guest were able to get to know the actress and even play some beauty games with her to win some awesome Sephora prizes.
We got a chance to interview Ayda during the Sephora Soiree on anything beauty related so we asked her these two questions!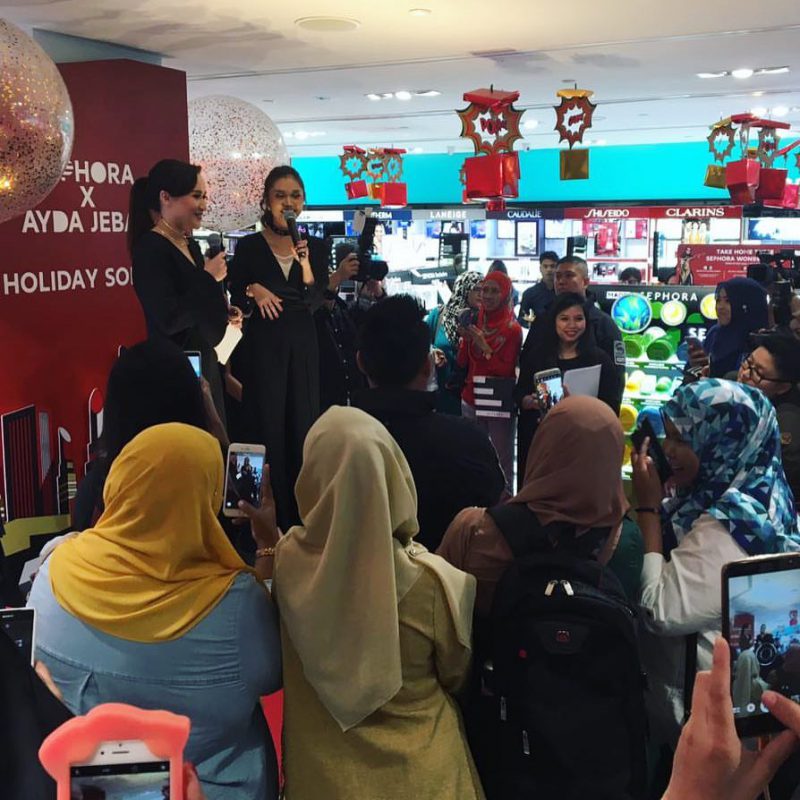 If you can only use one lipstick from the rest of your life, which lipstick would it be? Pink or red lipstick?
Ayda: I will go for the lipsticks from Tarte Cosmetics which I have been using a lot. I would choose pink lipstick to have a soft, girly look.
What do you do to pamper yourself after a long hard day at work?
Ayda: Actually I don't have time to pamper myself but if I can, I will choose to catch up on some sleep and spend some quality time with my family.
You can catch the live version of the interview we did on our Instagram (Psst…we're running a bunch of beauty giveaways on there too!).
We hope you're able to catch some beauty sleep and spend an awesome time with your family this holiday, Ayda!
Let us know if you have any beauty questions that you would like to us to answer for you and who we should interview next!
Read also: Sephora Launches New Virtual Artist Feature Allows You To Virtually Try Lip Shades Before You Buy
Cover Image: www.facebook.com/sephoramalaysia