The UK's premier ABBA tribute band, Gimme Gimme ABBA featuring two highly-acclaimed and established West End performers and session singers, Kate and Lucy, will be performing all the greatest hits of the Swedish's legend band, ABBA, live at the Gardens Theater, Kuala Lumpur from May 17-20, 2016 at 8pm and Alor Setar on May 21, 2016 at 7.30pm.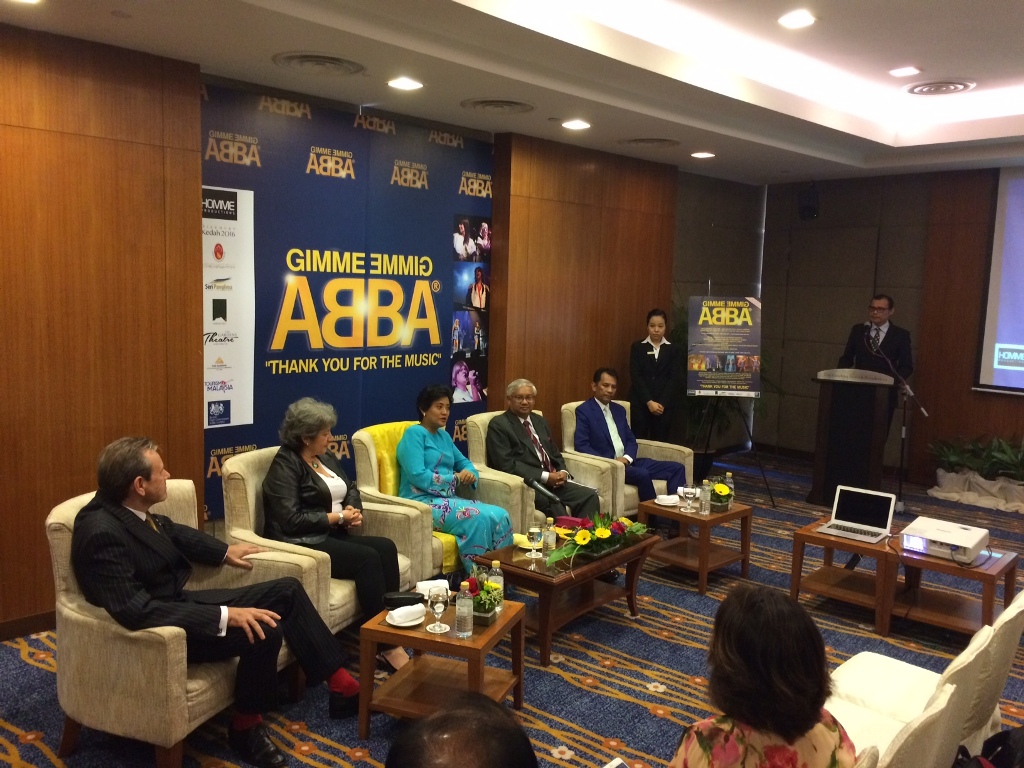 Offering a captivating and authentic tribute to one of the greatest acts of all time, Gimme Gimme ABBA recreates the magic that was ABBA right in front of your eyes with their unique choreography, dazzling costumes, perfected vocals and a chemistry that ignites the stage.
Performing all the greatest hits, including Waterloo, Dancing Queen, Mamma Mia, Voulez-Vous, Gimme! Gimme! Gimme!, Take a Chance on Me, Fernando and many more, Gimme Gimme ABBA has been seen by more than a million spectators in all corners of the globe, including London, Monte Carlo, Canada, Beirut, Cuba, Paris and the USA, regularly performing to audiences of 15,000+ at festivals.
The performance at Alor Setar on May 21 is a Royal Charity Gala Concert organised by HOMME Productions & Seri Panglima Sdn Bhd in support of Yayasan Sultanah Bahiyah, an organisation named after the founder and first patron Almarhum Tuanku Sultanah Hajjah Bahiyah Ibni Almarhum Tuanku Abdul Rahman, as well as the Tourism of Malaysia.
The Royal Charity Gala Concert aims to raise RM250,000 to support Yayasan Sultanah Bahiyah to carry out its community works in Kedah. Tickets for the Royal Charity Gala Concert can be purchased directly from Seri Panglima Sdn Bhd at 04-772 3838 or 017-460 4731 (Hafiz).
Tickets for the concert at the Gardens Theater are available for RM300 and RM350 and can be purchased through ticketcharge.com.my.