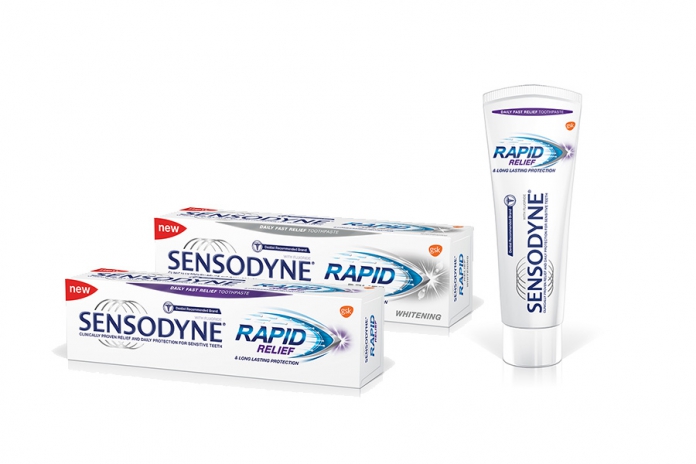 The sensitivity toothpaste brand, Sensodyne has recently introduced its new Sensodyne Rapid Relief, which is engineered for speed, aims to help relief the discomfort of tooth sensitivity that takes away the sufferers' pleasure of eating and drinking.
The new formulation found in Sensodyne Rapid Relief contains a unique balance of stannous fluoride and bio-adhesive polymer, that rapidly forms a protective barrier over the exposed dentine, thus relieving tooth sensitivity in 60 seconds with dab-on applications, and even from the first brush.
Tooth sensitivity is a common condition that affects one in three people. It is caused when microscopic tubules in the dentine become exposed to cold or hot temperatures, which triggers a nerve in those areas, causing a short, sharp pain and discomfort.
Available in two variants – Sensodyne Rapid Relief and Sensodyne Rapid Relief Whitening, the products can be found at most major Malaysian supermarkets and pharmacies at only RM15.80.
For more information visit Sensodyne Malaysia's Facebook Page.
Read also: A Natural Teeth Brushing Experience with Red Seal Natural Toothpaste from New Zealand