Be a Watsons VIP Member TODAY & you can be "Really Syok!" from September 3 to 28, 2015!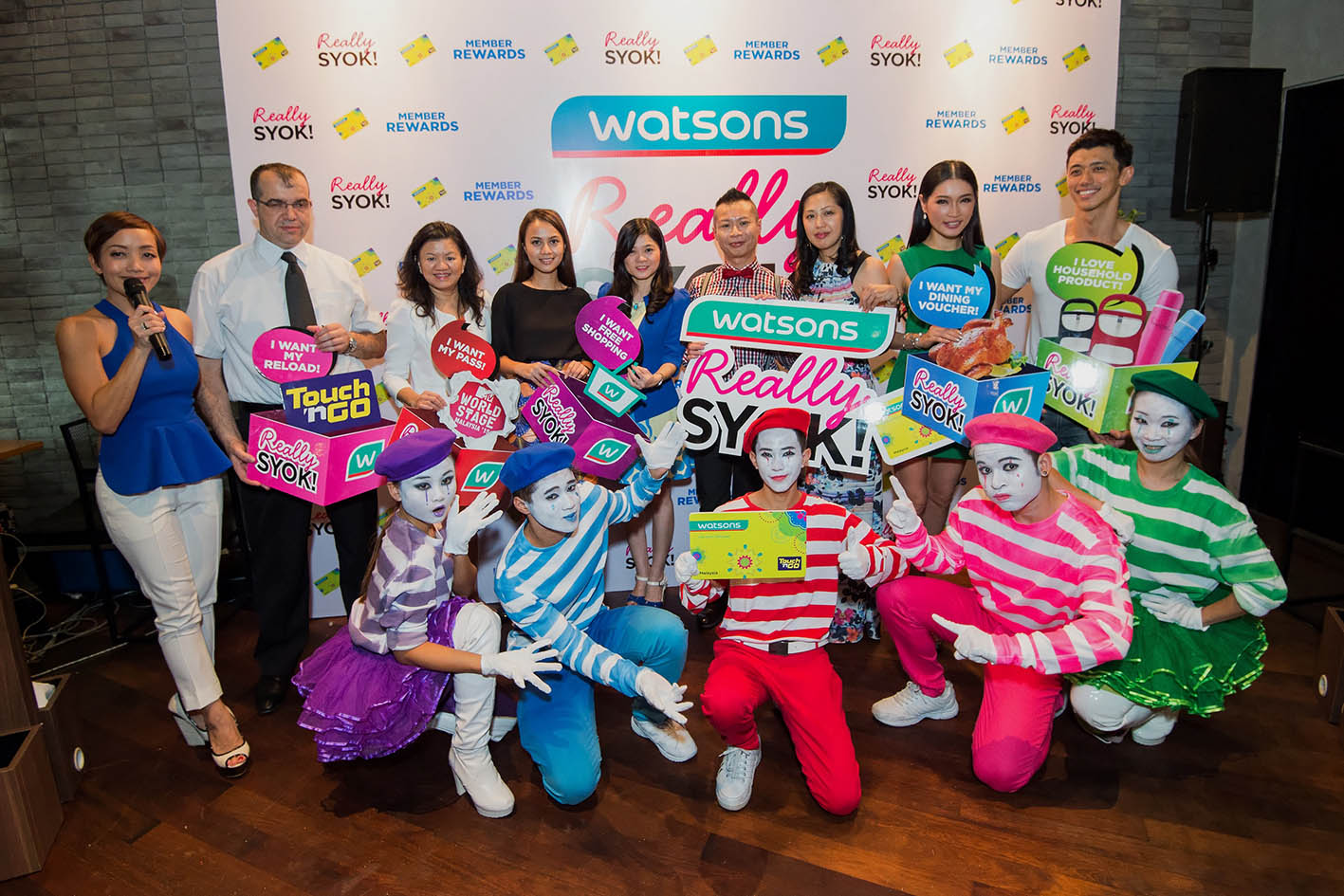 In conjunction with the 5th year anniversary celebration of Watsons' membership program, the leading health & beauty retailer will be offering something "Really Syok" to their VIP Card Members from September 3 to 28, 2015! Watsons VIP members would be able to redeem FREE gifts such as dining & shopping vouchers, household products, Touch N' Go reload and MTV World Stage 2015 passes from as low as 100 points!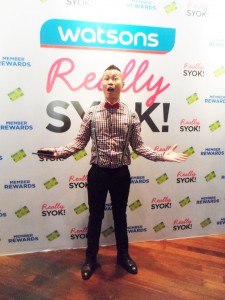 "We are extremely excited to partner with MTV World Stage for the very first time and the reward is money can't buy experience offering to Watsons VIP members as entry to the concert is exclusive", said Watsons' Head of Marketing, Danny Hoh, during the launch of "Watsons Really Syok!" reward Redemption and Sale Campaign today at Paradigm Mall, Kelana Jaya.
"We want to provide our loyal customers a really syok experience and partying to the likes of international acts would be one experience not to forget. Uber will offer free rides to Watsons VIP members to the concert venue too," he added. The MTV World Stage will be held September 12, 2015 at Surf Beach, Sunway Lagoon, featuring a line-up with international acts such as Jason Derulo, Carly Rae Jepson, Apink and Sekai No Owari.
Watsons VIP members can look forward to the reward redemption in 5 tiers as follows:
500 points – MTV World Stage 2015 Pass;
400 points – Watsons online shopping voucher;
300 points – La Gourmet house product;
200 points – Touch N' Go reload; and
100 points – Dining voucher
Concurrently, Watsons VIP members can enjoy 50% discount for more than 500 products in all Watsons stores nationwide from September 3 to 28, 2015 too.
Amber Chia, Serena C, Reem Shahwa, Hansen Lee, Kit Mah were amongst the celebrities in attendance at the launch campaign of "Watsons Really Syok!" today.
During the launch, guests and media were shown with the preview of "Watsons Really Syok!" viral video which was really syok of watching! You would be able to see the handsome Kit Mah with no cloth at all in the video (with censor of course)! Check it out here!
For more information on Watsons Really Syok! campaign, check out their website: www.watsons.com.my/reallysyok or facebook: www.facebook.com/watsonsmalaysia