Some of you may have the aloe vera plant growing in your own back yard, whilst others may not be so fortunate – but do not despair, there are now a range of over-the-counter products filled with the goodness of aloe vera.
Just how good is aloe vera and what are some of its uses? You might be surprised that it can be used for more than cuts and burns. For those of you who do have this in your own backyard, lucky you!
The leaves store a gooey gel that is known for its amazing properties. This translucent gel is made up of around 96% water, some organic and inorganic compounds, a type of protein which contains 18 of the 20 amino acids found in the body and lastly, Vitamin A, B, C and E.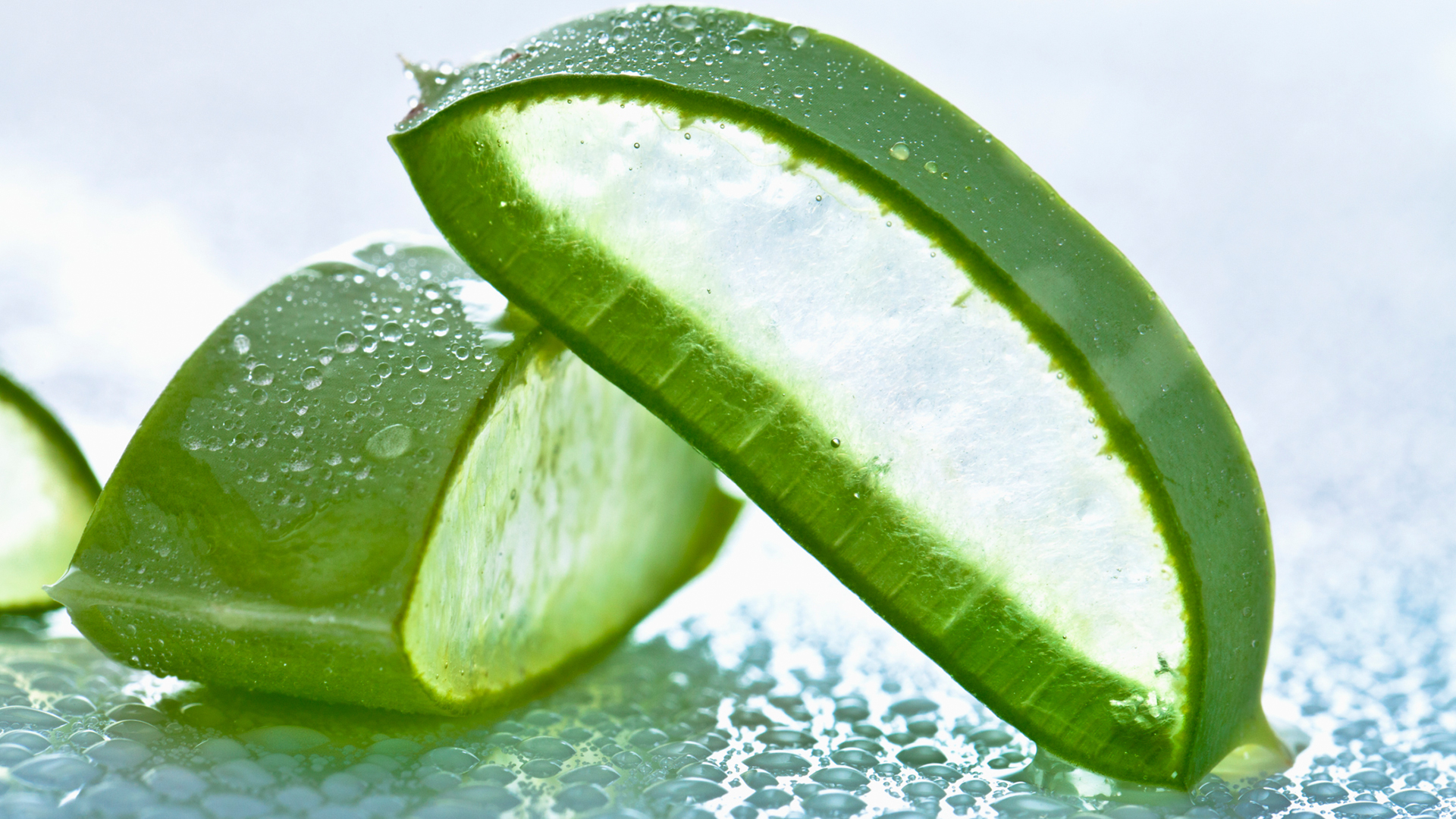 Benefits of Aloe Vera for Skin, Hair and Weight Loss
Aloe Vera for your skin
Once you move past the slimey texture of natural aloe vera gel and apply it to your skin, you'll notice how soothing and cooling it is and can be used to treat wounds, minor cuts, dry skin and severe burns.
Aloe Vera is rich in Vitamin C, E and beta carotene which gives it its nourishing and anti-ageing qualities.
It can moisturise the skin without making it greasy, which makes it a great buy for those with oily skin.
Drinking aloe vera juice early in the morning on an empty stomach improves digestion and cures any kind of stomach trouble. And you know that if you've got a healthy inside, it'll give you a glowing outside which in this case is radiant skin.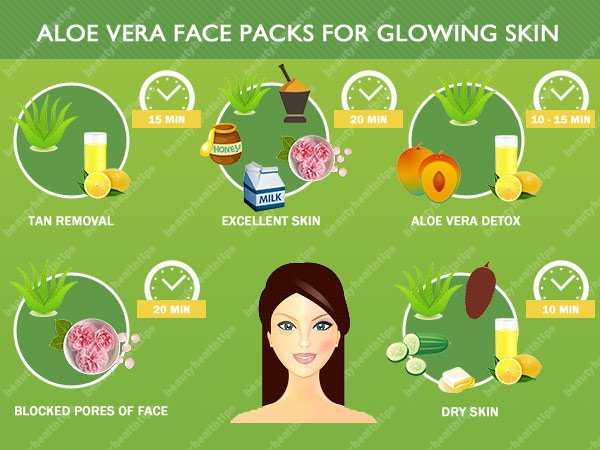 DIY treatments with Aloe Vera for your skin 
Aloe Vera for Dry Skin – Take some aloe vera, a pinch of turmeric, a teaspoon of honey, a teaspoon of milk and a few drops of rose water. Blend this mix till you get a paste. Apply it and leave in for about 20 minutes or so.
Aloe Vera Scrub – Grab half a cup of fresh aloe vera gel, a cup of sugar and two tablespoons of lemon juice. The sugar will help exfoliate and scrub off dead skin, the aloe vera will deep clean the skin and the lemon will help fade out scars and tan. Stir the three ingredients together and use it to scrub both face and body.
Aloe Vera for Acne – Take some aloe vera gel, blended walnuts with a flour like consistency and honey. Aloe vera's healing properties coupled with the antioxidants from honey will leave you with smooth and clear skin.
Aloe vera for Sensitive Skin – Grab some aloe vera gel, cucumber juice, yoghurt and rose oil and blend them to a paste. Apply and leave for around 20 minutes, then rinse it off.
Aloe Vera aids weight loss
Aloe vera can improve the effectiveness of your diet and maximise your weight-loss potential. Packed with vitamins and minerals that contribute to weight-loss, as well as amino acids, enzymes and sterols, aloe vera improves the body's absorption and utilisation, improving overall health as well as weight-loss success
It's rich in anti-oxidants which means it helps cut out free radicals in the body and boosts your immunity.
It's also a good source of protein so it helps muscle development and gives you copious amounts of energy.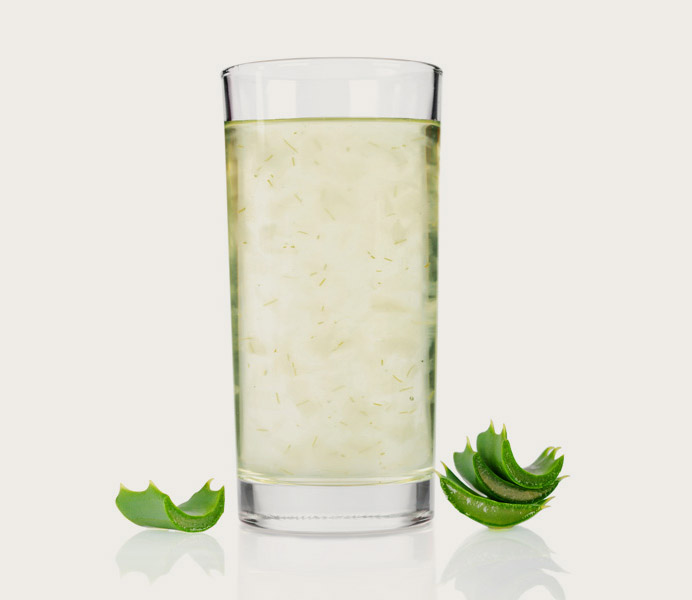 How to drink aloe vera juice
The natural taste of aloe vera is so bitter that you wouldn't think of consuming it as is. Take the gel, dice it into small pieces and blend. Now mix a bit of this with some other fruit or vegetable juice that's preferably sweet.
Related: Here's the Answer to the Best Time of Day to Workout for Weight Loss
Aloe Vera for your hair
Aloe vera contains something called proteolytic enzymes which repairs dead skin cells on the scalp, promotes hair growth, prevents itching on the scalp, and reduces dandruff.
It also acts as a great conditioner and leaves your hair all smooth and shiny.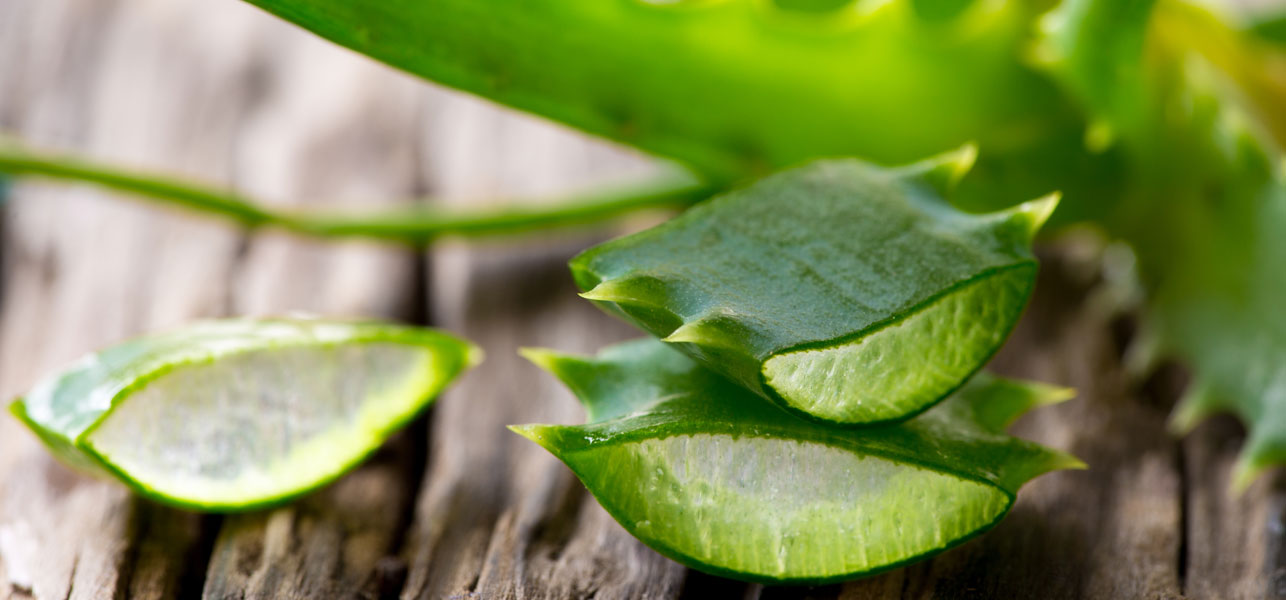 DIY Hair Mask 
Just mix aloe vera gel with coconut oil and apply this onto your hair and scalp once a week. Leave it on for as long as possible and you'll notice a difference in the quality of your hair.
Related: Pamper Yourself to a Hair Spa at Home with these 5 DIY Recipes
– Cover Image: womendailymagazine.com
You may also like:
Benefits of Using Coconut Oil in Your Beauty Routine
Why is Jojoba Oil Good for You? Find out!
Argan Oil Hair Treatment Benefits, Morocco's Gift to the World