From tailor-made treatments to treat ailments and aid health, such as reiki and acupuncture, to oxygen facials, salt therapy and spray-tanning, cruise guests aboard can access some of the best and most unique spa treatments at sea.
Blissful body wraps are the order of the day aboard Norwegian Cruise Line's premium contemporary brand, with the on board Mandara Spa® offering a range of skin polishes, warm milk bath treatments, nourishing frangipani or exotic coconut body wraps, a sea-algae detox wrap to assist with cellulite minimisation, and heated seaweed foil wraps to help alleviate arthritic aches.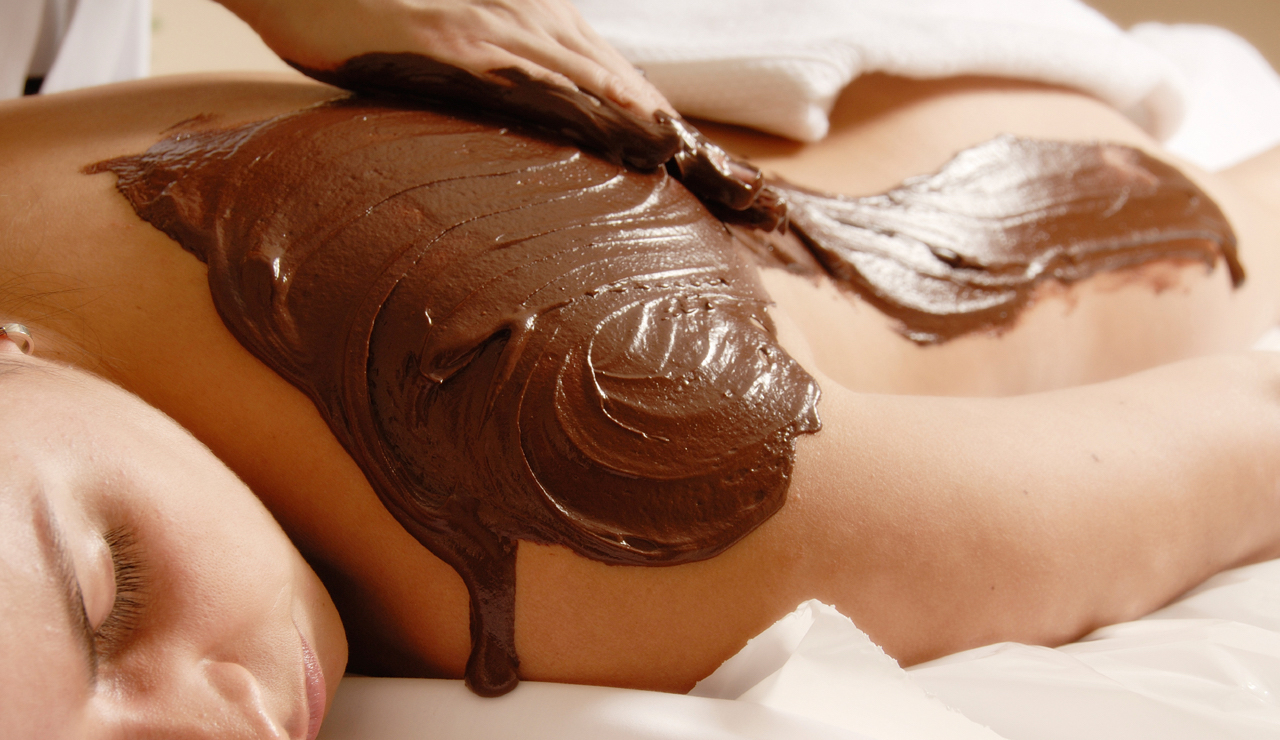 Guests aboard Norwegian Getaway, Norwegian Breakaway and Norwegian Escape can unwind in the on-board salt chamberwhere anti-inflammatory and anti-bacterial salt therapy benefits include relieving symptoms of respiratory and skin ailments and boosting flagging immune systems; while Norwegian Escape also boasts the line's first Snow Room at sea within the Mandara Spa's sprawling thermal retreat.
With a frosty temperature ranging from minus 6 to zero degree Celsius and flurries of snow descending from the ceiling, the Snow Room is designed to go hand in hand with the adjacent super-heated sauna – allowing guests to go from hot to cold, making blood vessels constrict and dilate to boost blood circulation and provide immune system benefits.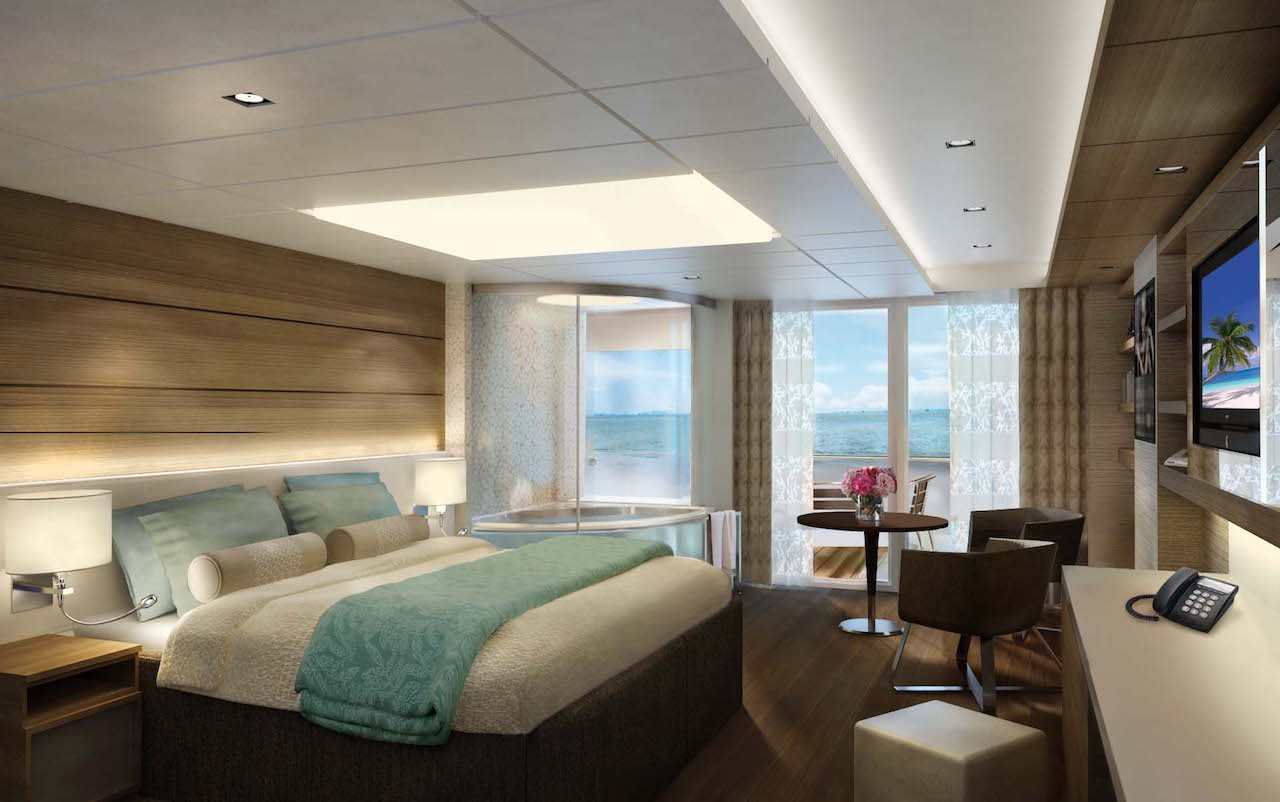 Leader in upper-premium cruising, Oceania Cruises is renowned for its exclusive on-board Canyon Ranch SpaClub®, which offers much more than just a series of sublime spa treatment – guests can also access expert nutrition and lifestyle consultations, wellness presentations and a Kinesis® exercise wall, which promises a versatile full-body workout in less than 30 minutes.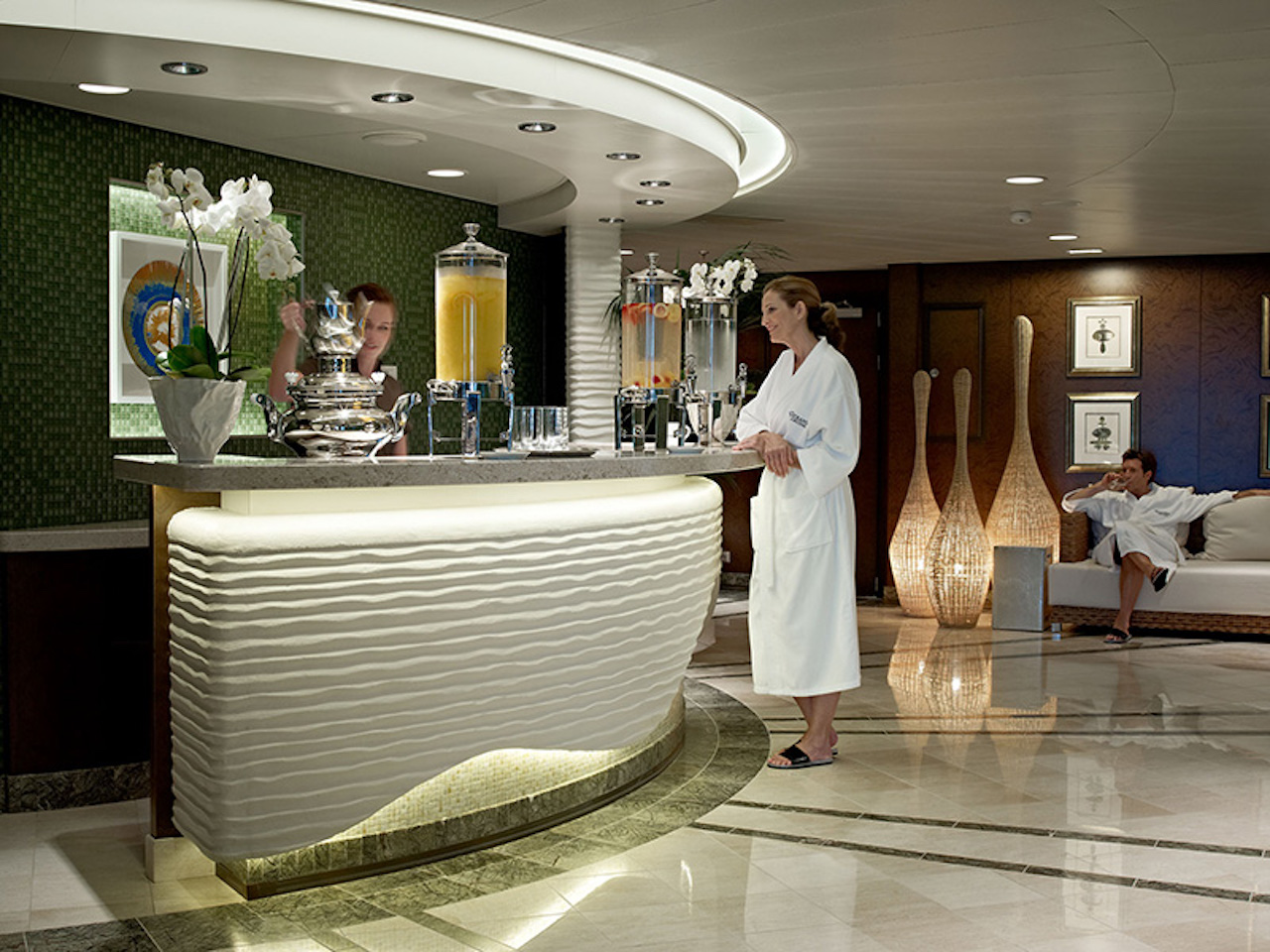 The on-board mineral-rich thalassotherapy pool uses hydrotherapy jets to stimulate and tone tired muscles, while Japanese shiatsu and hot stone massage target pressure points and joints to holistically tackle aches and pains, while Canyon Ranch Spa's reiki treatments offer a whole body stress-reduction and relaxation treatment to heal both mind and body.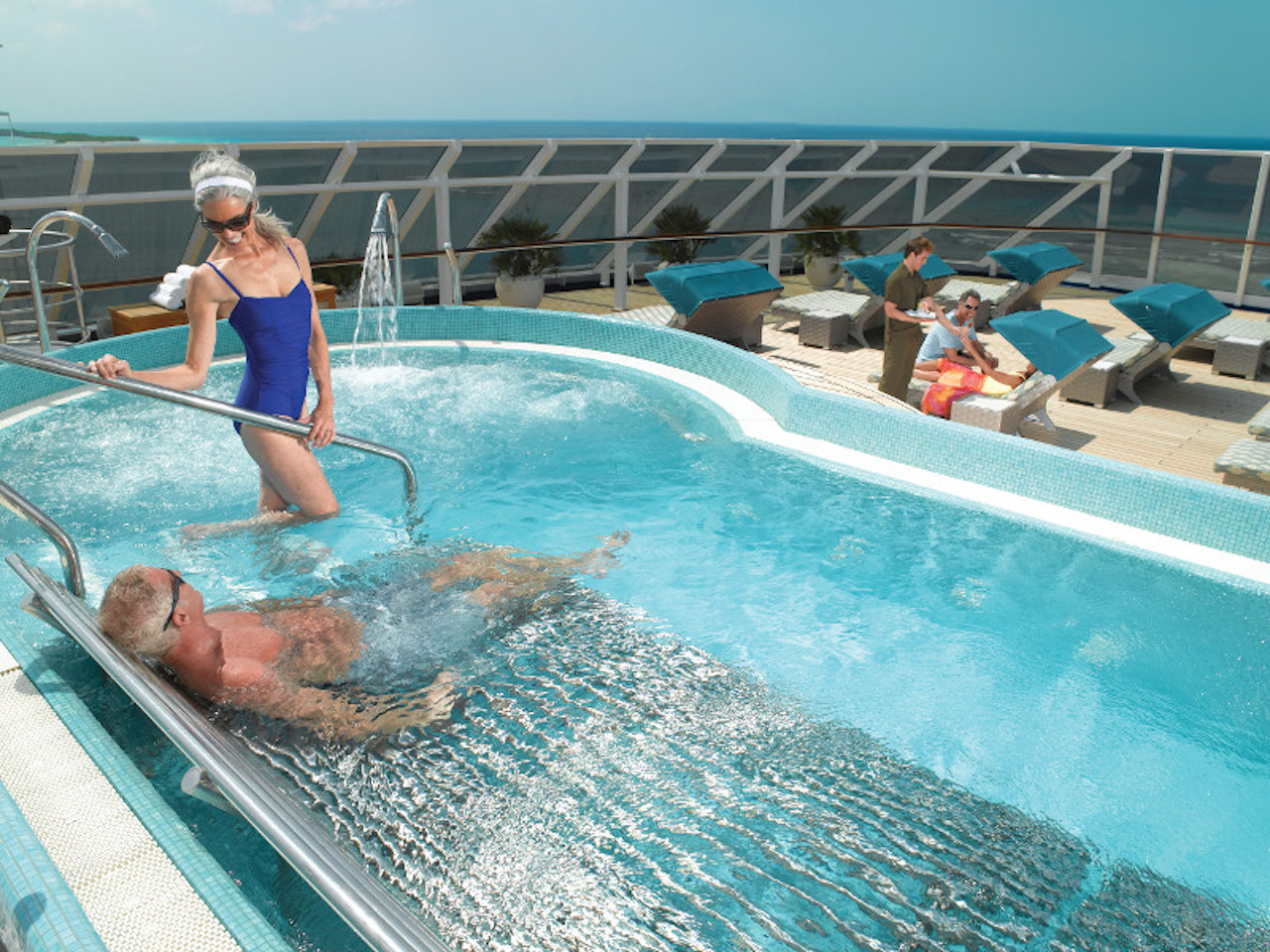 Beautifying spa services are also on offer, including a variety of body wraps, the Euphoric Coffee Scrub, oxygen boost and vitamin infusion facials, designated gentlemen's facials, reflexology and hair and beauty treatments.
For those able to take their at-sea spa experience to a deluxe new level, leader in all-inclusive luxury cruising Regent Seven Seas Cruises, has introduced an extravagant new suite complete with in-suite spa aboard the new Seven Seas Explorer. The 360 square metre, two bedroom Regent Suite includes a private spa, sauna, steam room, hot tub, multi-jet shower and access to unlimited complimentary spa treatments from the team at the on-board Canyon Ranch SpaClub.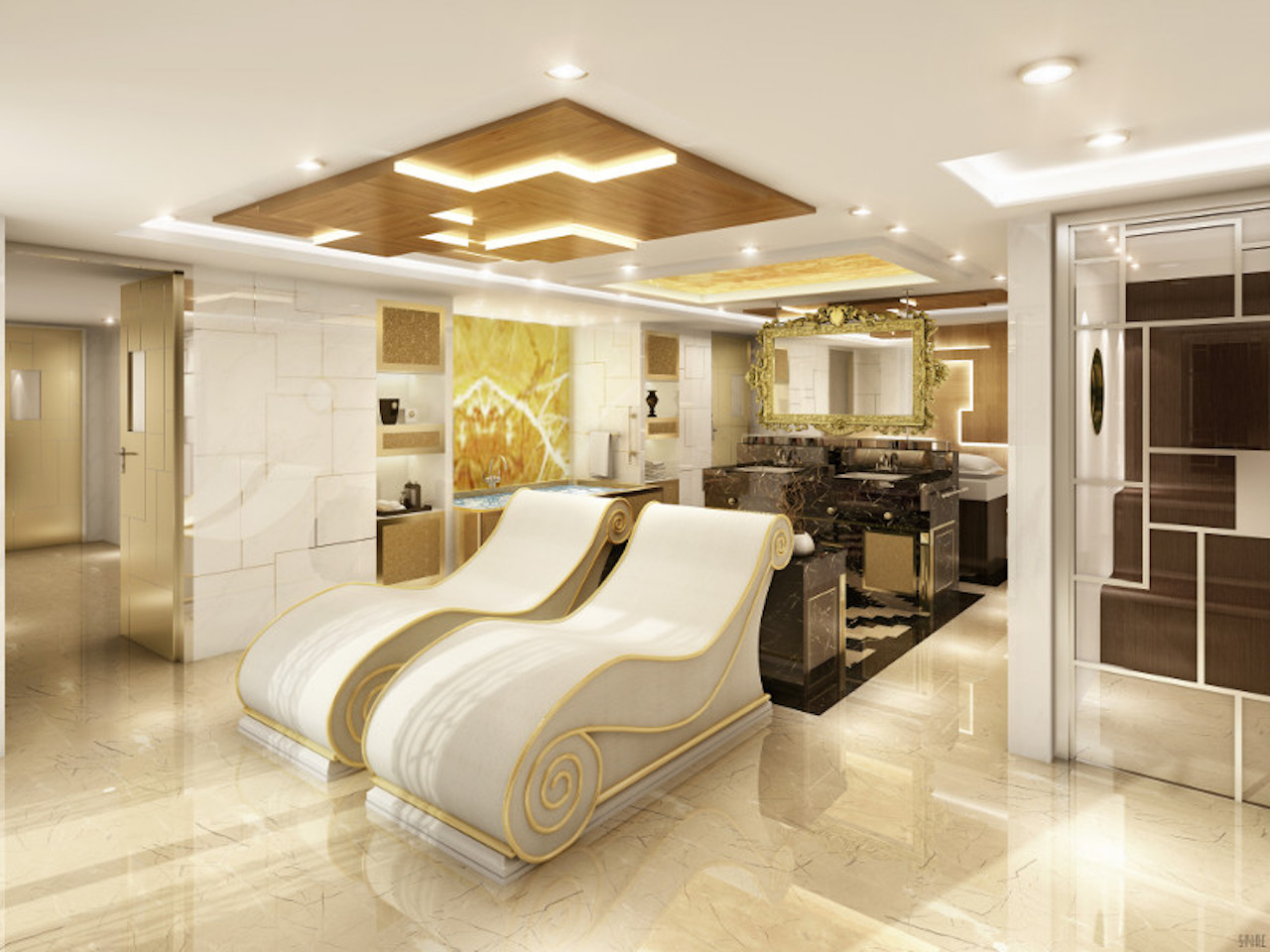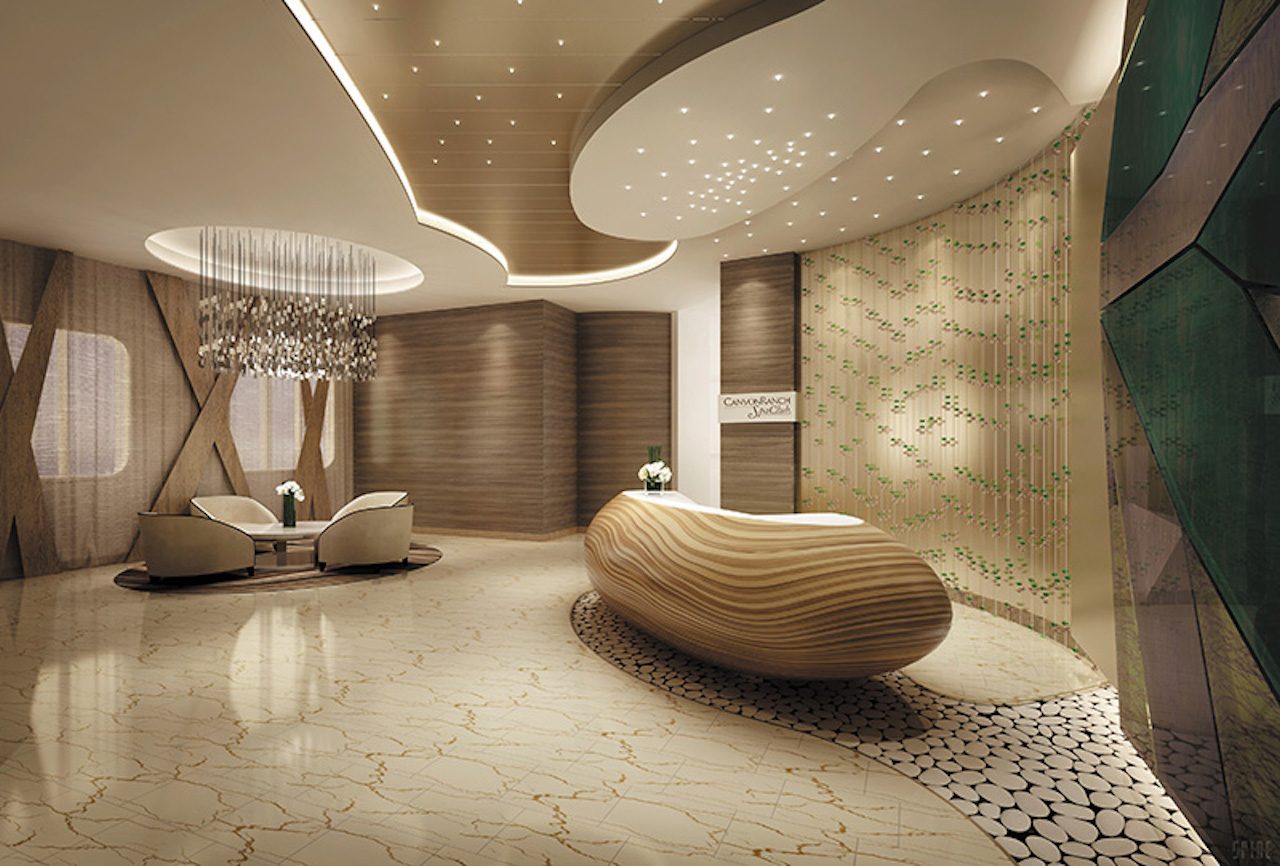 Seven Seas Explorer's elegantly appointed Canyon Ranch SpaClub offers extensive services including an 80-minute Total Transformation Facial, make-up consultations, fitness assessments and personal training, and a selection of top-to-toe pampering options such as the Sole Rejuvenation for weary traveller's feet, the Peppermint Scalp Refresher and the traditional Turkish bathhouse Detoxifying Ritual which begins with a full-body Moroccan mint tea cleanse before progressing to a coffee scrub, clay mask and ultimate massage. Not to be missed aboard Seven Seas Explorer is the Spa Club's incredible outdoor infinity pool – available for use by guests as part of their spa treatment.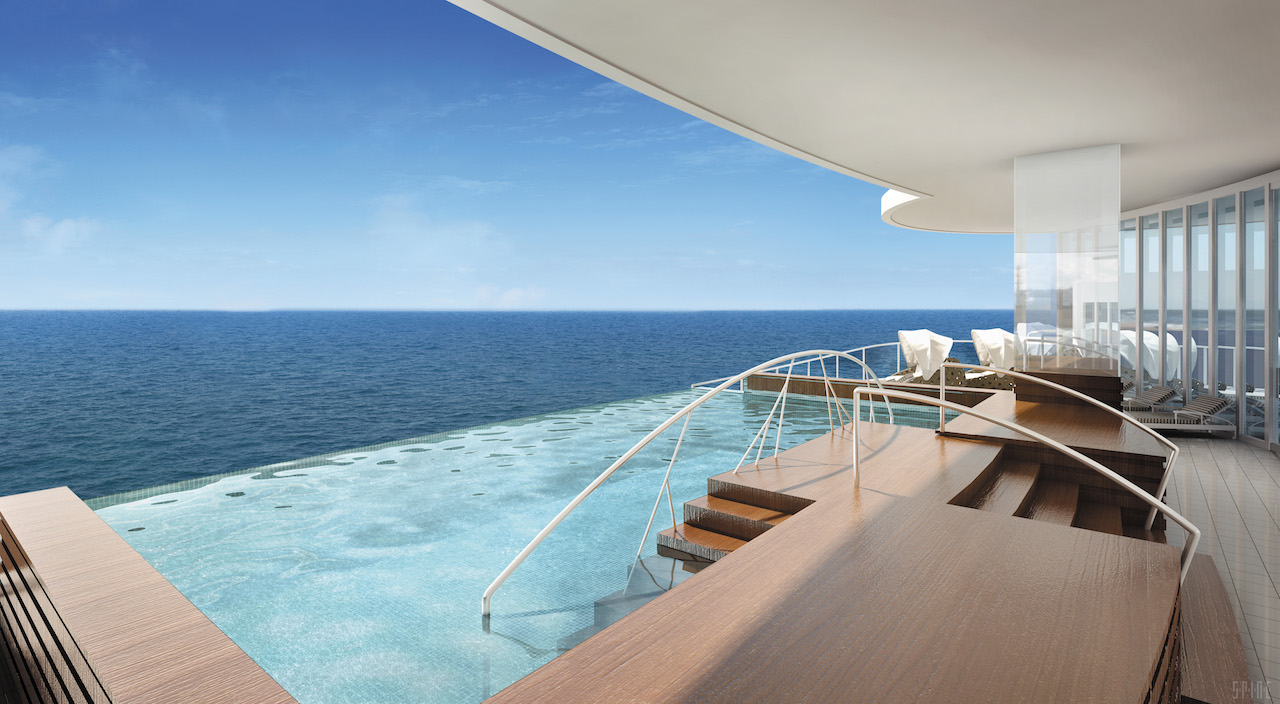 Read also:Tried & Tested: Energy Spa & Wellness' 20 Minutes World Organics Spa Facial