Caudalie is introducing the limited edition of its iconic Grape Water, specially packaged in the new cute pink shades bottle for a limited time only. This Grape Water Limited Edition 2017, made from 100% organic formula without parabens, sulfates, and phthalates, that is suitable for all skin types even the most sensitive skin, with the dual power to both increase hydration and reduce sensitivity.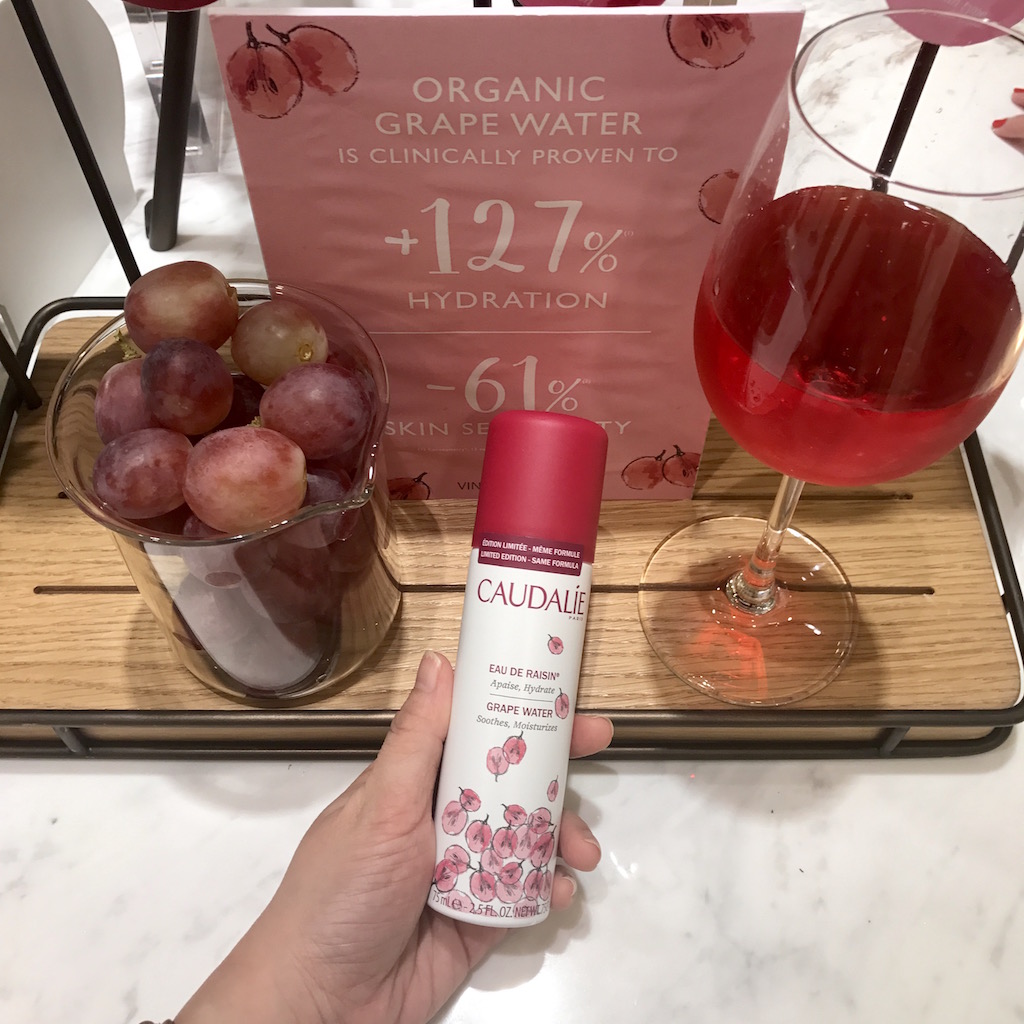 According to Caudalie, the Grape Water provides an immediate benefit of +127% hydration and -61% skin sensitivity upon use. It's rich in moisturising polysaccharides, mineral salts, and potassium, Grape Water has an intense hydrating ability to retain water. It can be used as a toner after cleansing, as a setting spray before applying makeup, or to refresh and hydrate the skin throughout the day.
In conjunction with the launch of the Grape Water Limited Edition 2017, customers who purchase three (3) Grape Water (75ml) will receive a complimentary Vinosource Moisturising Sorbet (10ml).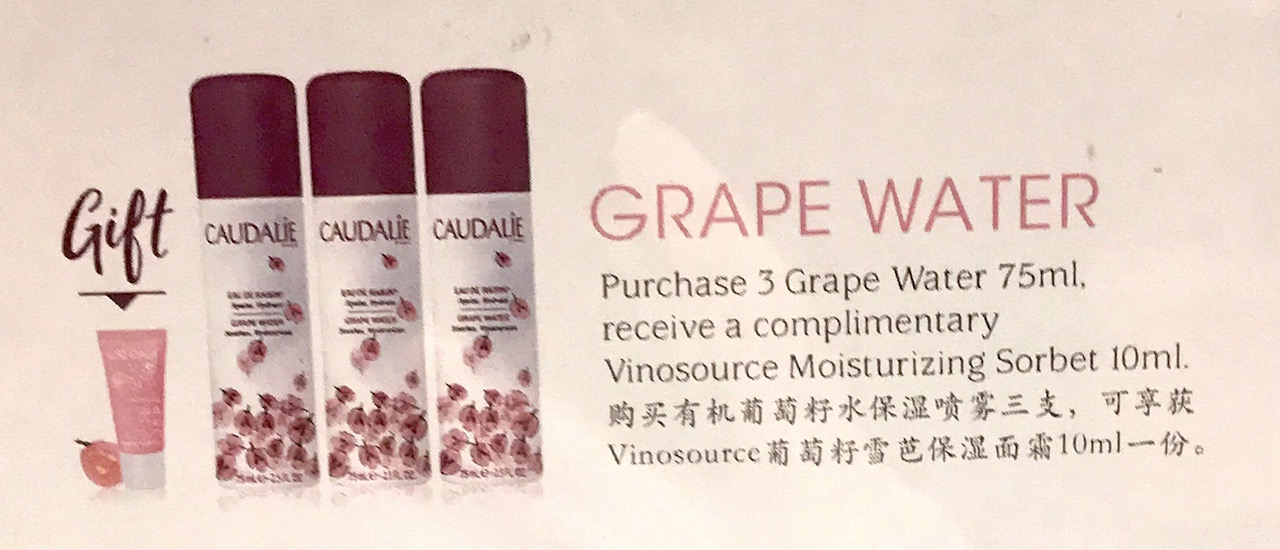 The founder of Caudalie, Mathilde Thomas, has shared her beauty secrets in her latest book "The French Beauty Solutions" include the beauty benefits of grapes – which allows our skin less fatigue and stress, improve sleep quality and improve eating habit. The book can be purchased at Caudalie stores nationwide.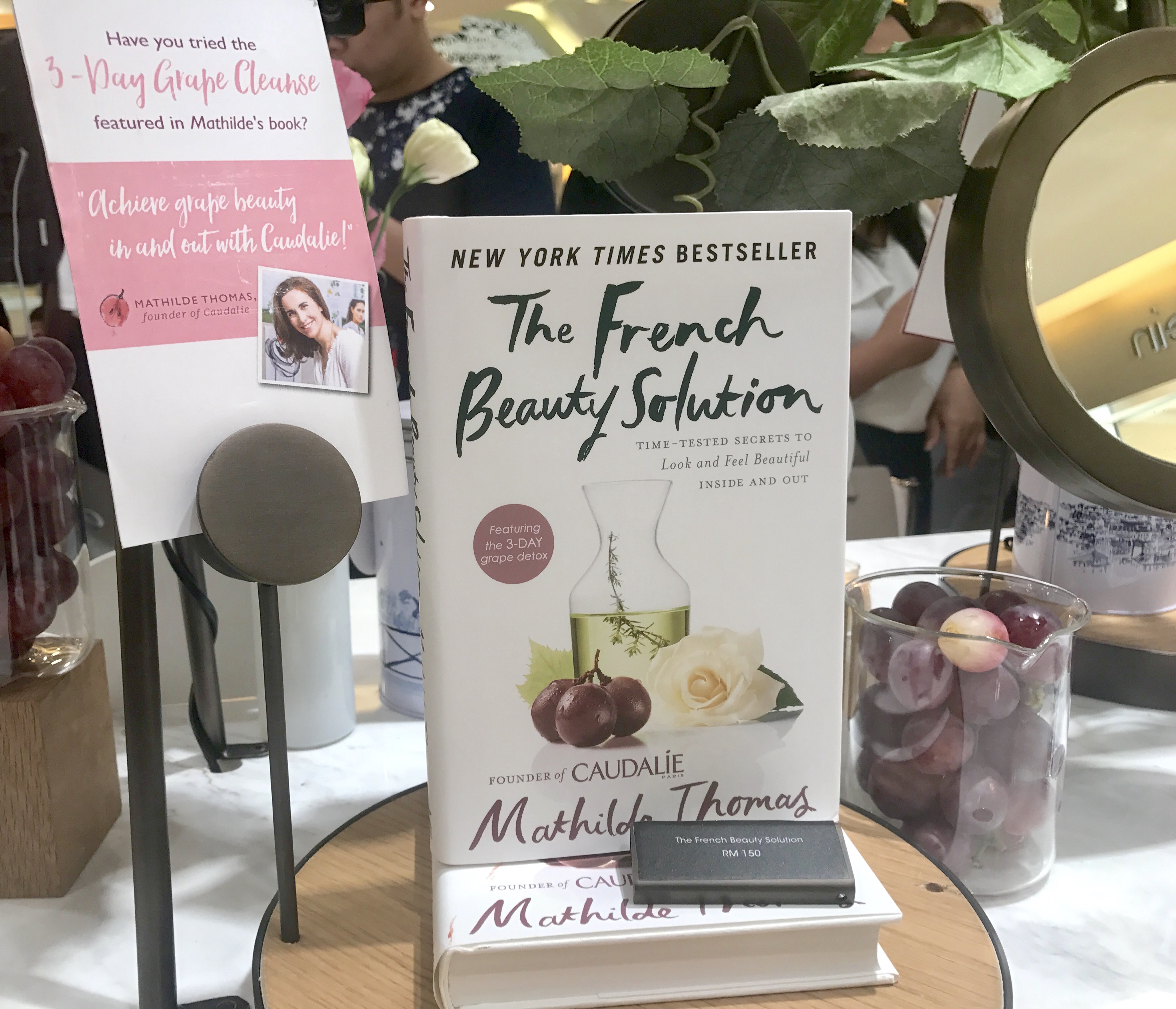 Read also: Perfect Your Caudalie Vinoperfect Beauty Routine With The NEW Vinoperfect Concentrated Brightening Essence