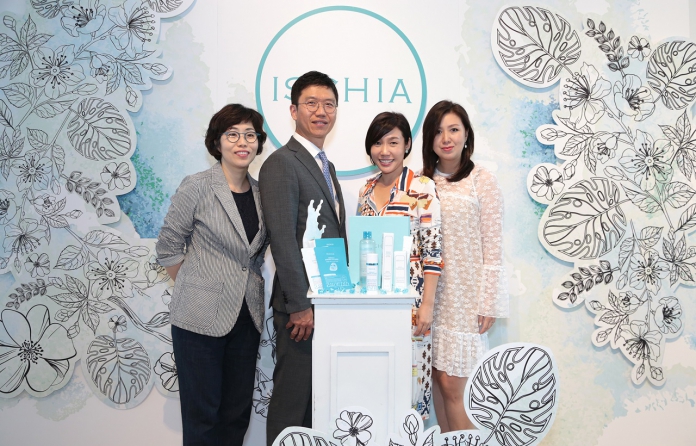 ISCHIA, a Korean cosmeceutical brand developed by Daewoo Pharm Korea made its mark in Malaysia yesterday at White Box, Publika. This KBeauty brand is inspired by the famed thermal pools and natural healing elements of the volcanic island of Ischia in Southern Italy, like its namesake, the ISCHIA Miracle Marine Collagen anti-aging skincare line promises to rejuvenate, restore and revitalize your skin.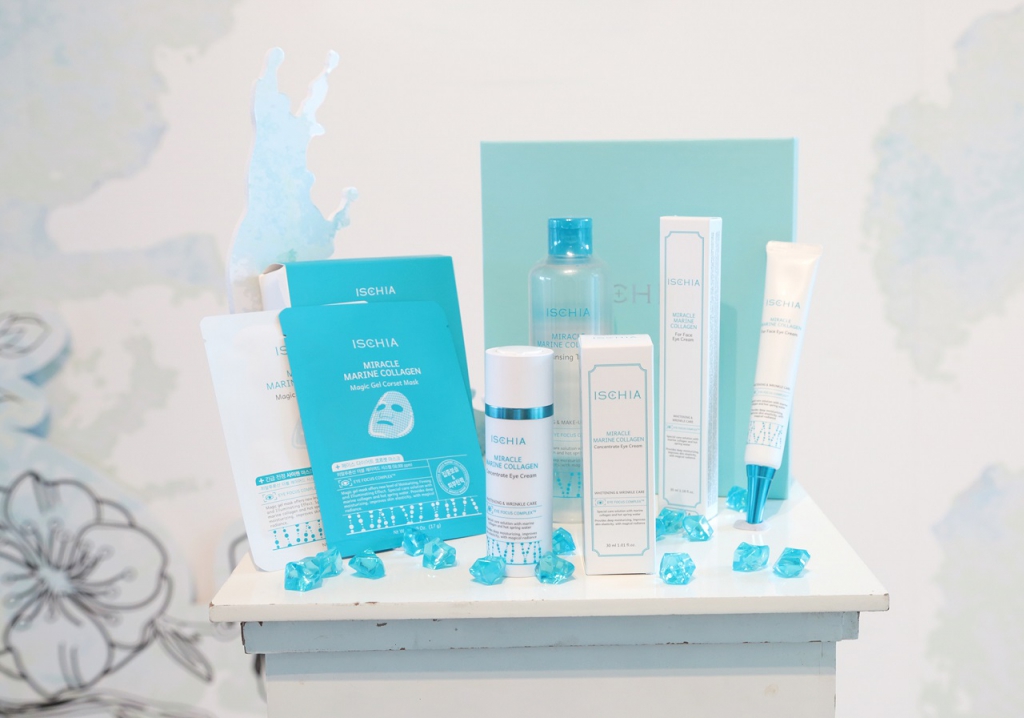 With a full-fledged R&D team equipped with pharmaceutical expertise, all ISCHIA Miracle Marine Collagen products have been specially formulated to be gentle to even the most sensitive skin and are free of parabens, mineral oils, and Benzophenone.
The secret to the anti-aging properties of ISCHIA Miracle Marine Collagen is thanks to its three signature ingredients which are exfoliating volcanic ash extract, moisturizing Italian hot spring water, and energy lifting marine collagen.
"With Daewoo's 40 years of experience in the pharmaceutical arena, we spent a lot of resources on R&D to bring you the ISCHIA formulation, which we believe will benefit many people searching for low-irritation skincare products with anti-aging benefits," says Dr Ji Yong Hoon, CEO of Daewoo Pharm Korea.
During the launch yesterday, guests were taken through the demo on how to use the Miracle Marine Collagen range to get healthy, glowing skin.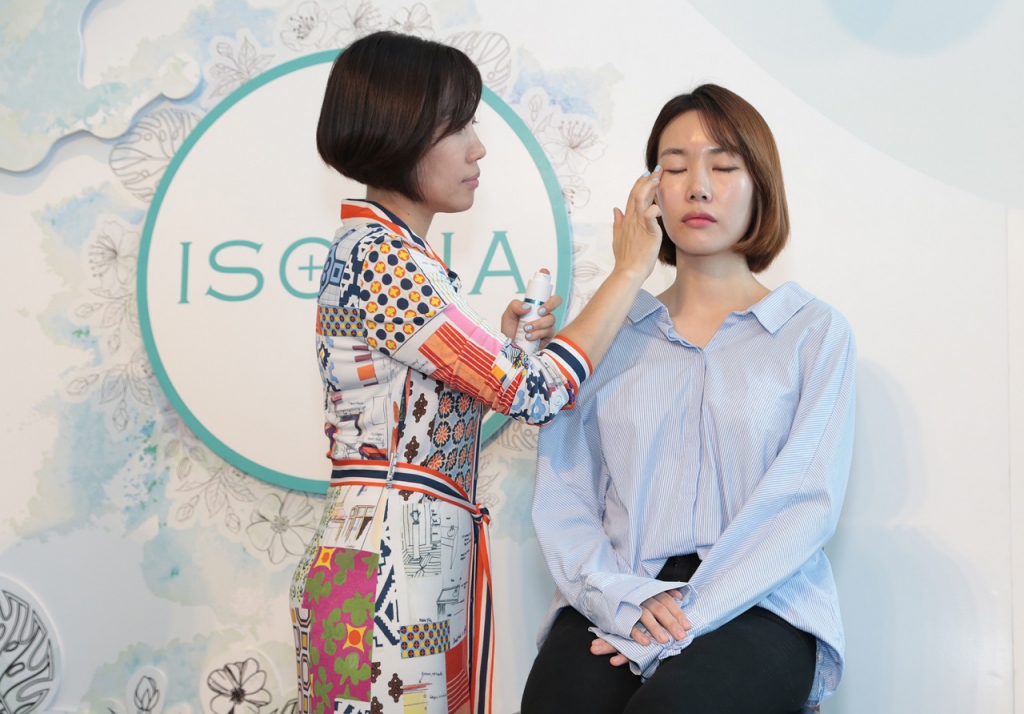 The ISCHIA Miracle Marine Collagen range features 4 powerful and easy-to-apply products:
1.Cleansing Toner (310ml): Cleanse, tone and moisturize your skin, in one go with the mild Cleansing Toner. It completely removes waterproof make up easily, leaving your skin clear, deeply moisturized and magically radiant.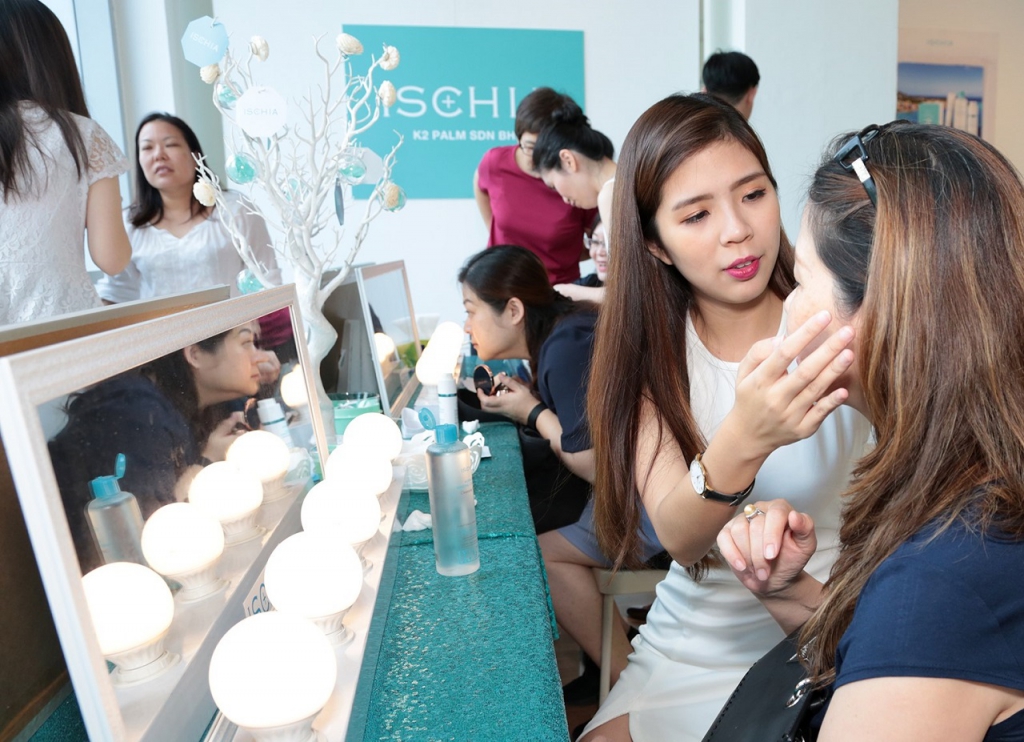 2."For Face" Eye Cream (35ml): Designed with Adenosine and Niacin Amide, it's dual-function properties of whitening and firming not only works on the sensitive area around your eyes, but also your face, neck and décolletage area. With its lightweight and sleek packaging, it's the perfect age-defying moisturizer to slip into your purse when you're on the go or take on the plane when you travel.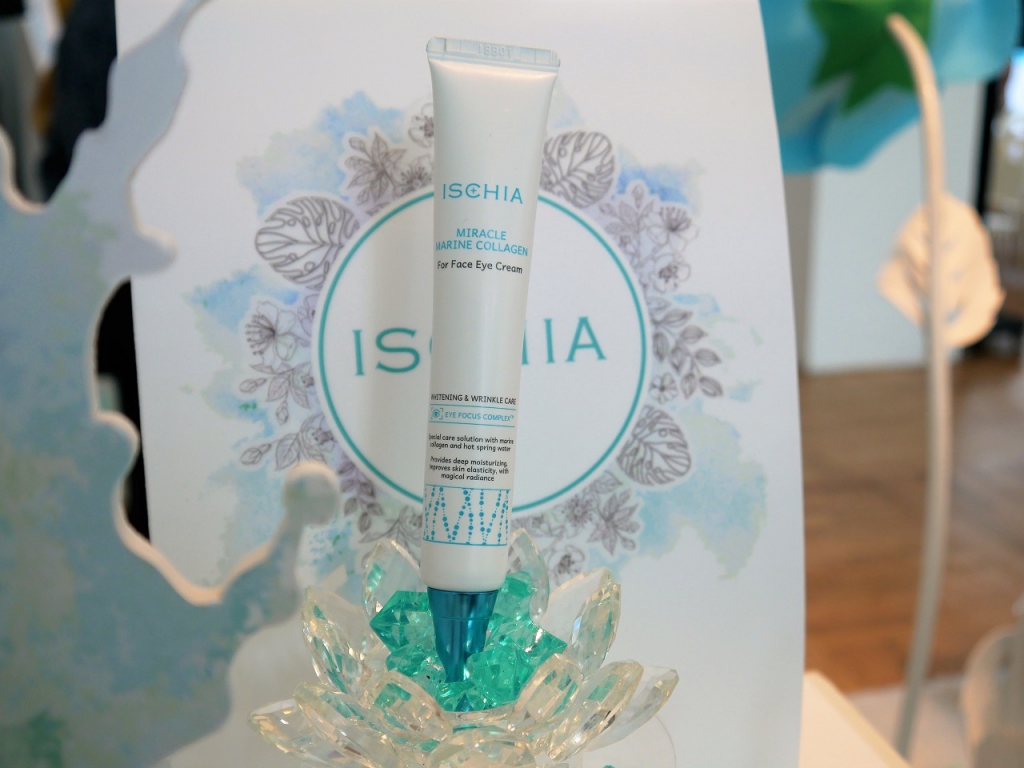 3.Concentrated Eye Cream (30ml): Infused with highly enriched marine collagen and the rejuvenating waters from hot springs, this concentrated eye cream penetrates deeply into the dry and tired skin around the eyes pumping it with rich nutrition ensuring your skin stays firm and bright. In addition to its firming and brightening properties, the concentrated eye cream helps to improve overall skin tone and texture.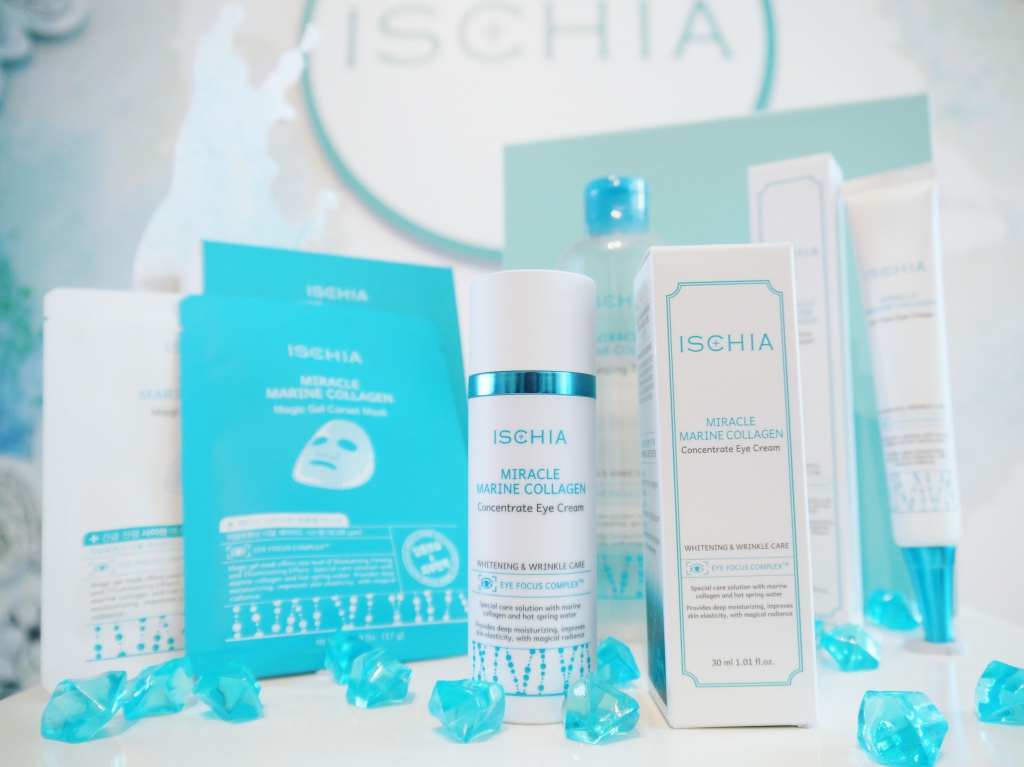 4.Magic Gel Mask (17g): Formulated with Daewoo Pharm Korea's Miracle Hyaluronic Acid originally used in ophthalmology, the gel mask offers a new level of moisturizing and firming properties. The Miracle Hyaluronic Acid has double the moisturizing power than the usual cosmetic Hyaluronic Acid used in the market. The calming and moisturizing gel mask can therefore deeply penetrate your skin to keep it smooth, supple and bright.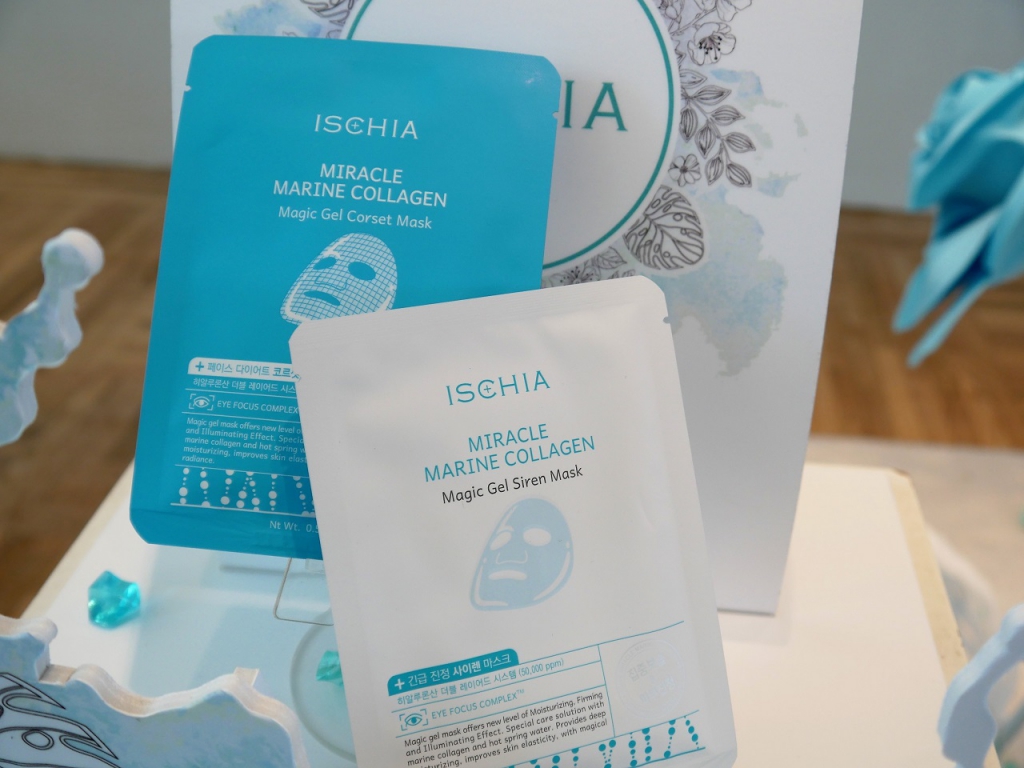 The ISCHIA Miracle Marine Collagen product range is available for purchase online at www.ischia.my and soon in major pharmacies nationwide. For queries, please call 03-22973723.