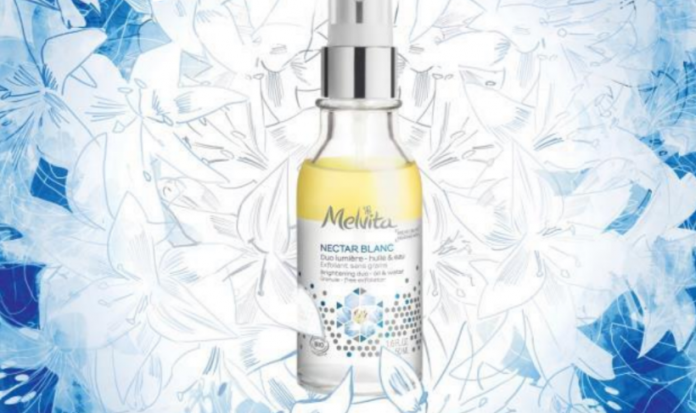 Lately, there has been a lot of new releases on brightening/whitening beauty products from different brands but if you're looking for an organic option, then the Melvita Nectar Blanc Brightening Duo is the one to go for.
According to Melvita's Regional PR Manager, Ms Ceres Yu, "Melvita Nectar Blanc Brightening Duo is one-of-a-kind bi-phase brightening booster in the market, celebrating the brand's expertise in beauty oil and water. The unique 2-in-1 formula is created based on 75:25 golden ratio of water: oil, which refines the perfect water-oil balance on beautiful skin. It brings not only strong brightening action with all powerful active ingredients, but also helps to refine the epidermis and reveal its inner light."

It is a granule-free pre-moisturizer that exfoliates your skin using plant based lactic acid and naturally derived amino acid. The combination of oil and water recalls the composition of the hydrolipidic film which makes it absorbed more efficiently into your skin.
Shake the bottle to mix the oil and water, spray the mixture onto your palm then gently massage it into your skin for morning and/or night before you apply your moisturizer.
The Melvita Nectar Blanc Brightening Duo, RM150 (50ml) is available in Melvita stores nationwide and on www.melvita.com.
Read also: Plump Your Skin With Melvita Rose Extraordinary Water Plumping Serum-Lotion