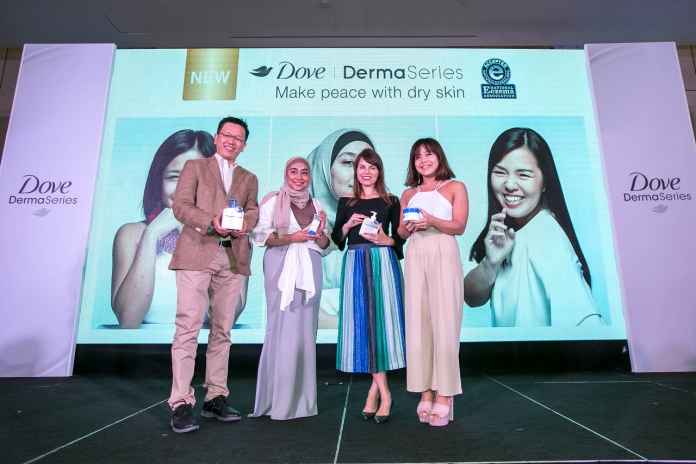 It is estimated that one in five Malaysians are living with severely dry skin conditions, and with increasingly hectic lifestyles and exposure to changing temperature and humidity, more of us are becoming affected.
So Unilever (Malaysia) Holdings Sdn Bhd launched the new Dove DermaSeries alongside its "Make peace with dry skin" campaign yesterday, to empower severely dry and sensitive sufferers to feel confident, positive and proud of the skin they are in. This breakthrough range of products is designed exclusively for severely dry and sensitive skin is completely hypoallergenic and fragrance-free which elevates the skin's own natural processes to help restore, replenish and rejuvenate dry skin, to bring a deeper level of skincare that sufferers can enjoy.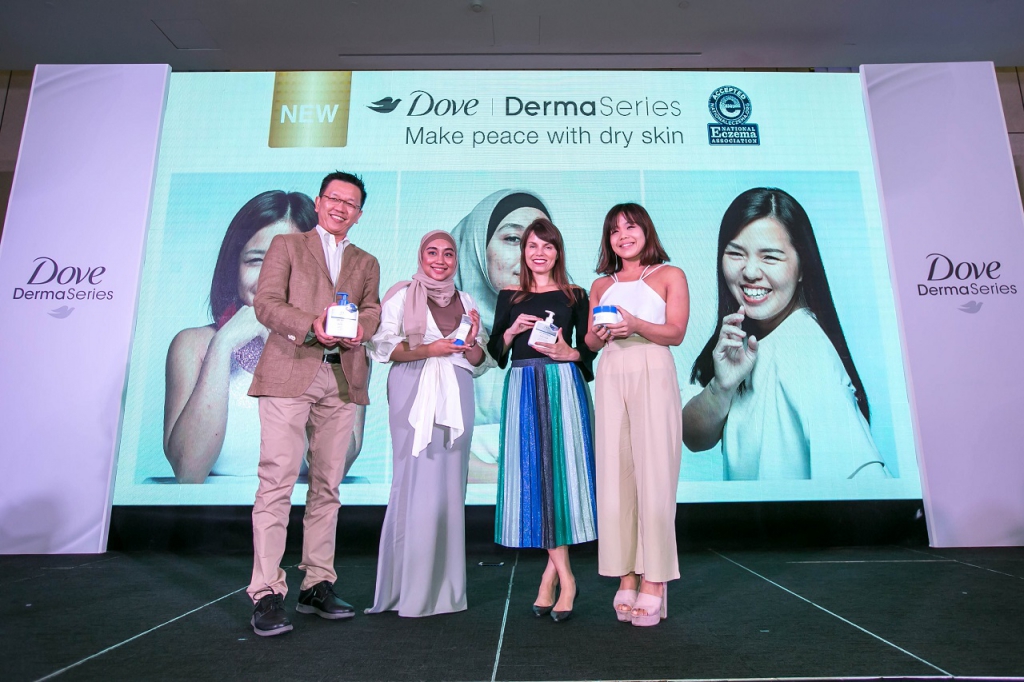 Dr Irene Lee Chew Kek, Consultant Dermatologist, Pantai Hospital Cheras, explained, "Dry skin lacks moisture in the stratum corneum – the outer horny cell layer of the skin, and can be associated with an increased water loss from this layer. Usually, moisturisation is sufficient to replenish the skin and help restore normal function of the skin barrier. In severely dry skin conditions, the stratum corneum becomes dysfunctional and is unable to repair itself, resulting in cracked, itchy and painful skin." "As such, these conditions tend to be persistent and relentless. Sufferers learn to "manage" their symptoms rather than cure them, guarding themselves from potential triggers, such as heat or certain foods, and often, trying to hide their condition from others." added Dr Irene.
In addition to the physical symptoms, dry skin conditions can also take their toll on sufferers emotionally, increasing feelings of self-consciousness and anxiety when engaging with others – even when symptoms are not visible. Despite their prevalence, there is a lack of representation of those with skin conditions in the media, which can lead to further feelings of shame, abnormality and isolation for sufferers. Cathie Wu, Counselling Psychologist, Abri Integrated Mental Health, said, "There is a striking correlation between an individual's mental health and their physical skin condition – a skin-mind connection – whereby the way you feel can affect your skin and vice versa. Focusing on the person behind the condition, as well as the condition itself, is critical to helping women living with these conditions feel happy and confident with their skin."
The Dove DermaSeries collection is made up of four products tailored to the needs of dry and sensitive skin: a cleansing body wash, replenishing body lotion and hand cream and a repairing balm.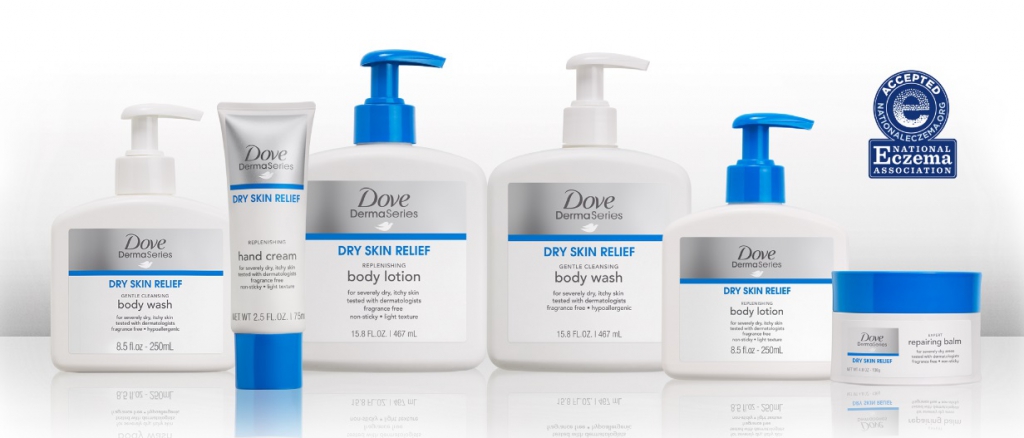 Gentle Cleansing Body Wash & Replenishing Body Lotion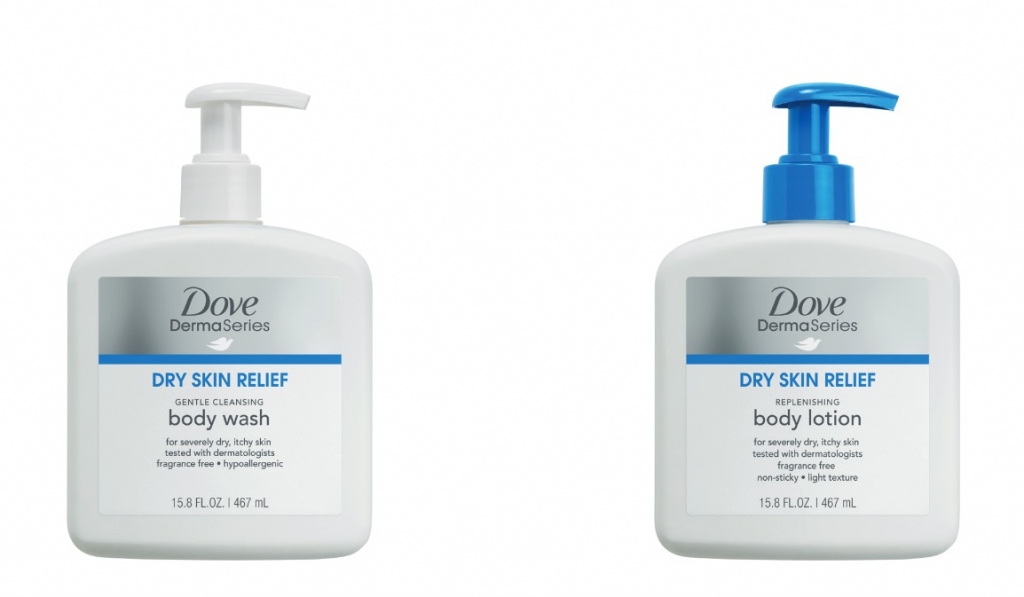 With a unique blend of skin-natural lipids, sunflower oil, and mild cleansing actives, the Dove DermaSeries Body Wash is a gentle body wash that is 10 times more nourishing than a regular body wash. Complete your routine with the non-greasy Dove DermaSeries Body Lotion that has AminoSilk Complex and patented PPAR technology that has been clinically proven to replenish dry skin, provide 24-hour lasting comfort, and restore your skin's barrier function over time.
Replenishing Hand Cream & Expert Repairing Balm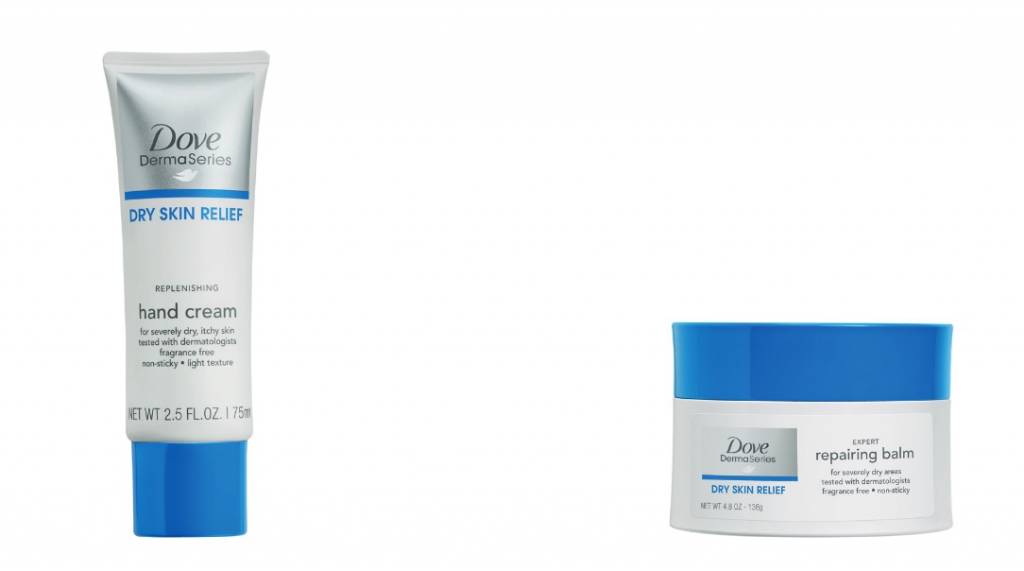 The Dove DermaSeries Hand Cream sinks into your skin easily with no sticky feeling while leaving a silky after feel. The one-of-a-kind Dove DermaSeries Expert Repairing Balm's concentrated formula locks in moisture, nourish skin back to health, to smooth out dry patches of your skin.
The Dove DermaSeries cleansers protect the stratum corneum, enabling the skin to rebuild its lipid barrier and reducing moisture loss, whilst the moisturizers nourish and seal dry skin, activating PPARs – a type of protein found in the skin – to replenish skin lipids. By combining outstanding clinically efficacy with pleasurable, sensorial benefits, the collection provides both effective skincare and compassionate relief for the individual behind the condition.
Tati Lindenberg, Global Brand Director, Dove DermaSeries, Unilever, said, "The connection between anxiety and very dry skin is a significantly overlooked issue within the beauty industry, with products focused at the surface level, rather than on the people underneath. With the launch of Dove DermaSeries, we strive to change the way individuals living with dry skin conditions care for their skin and care for themselves; by combining advanced technology of skincare with compassion to people's needs, we can encourage women to feel confident, positive and proud of the skin they are in."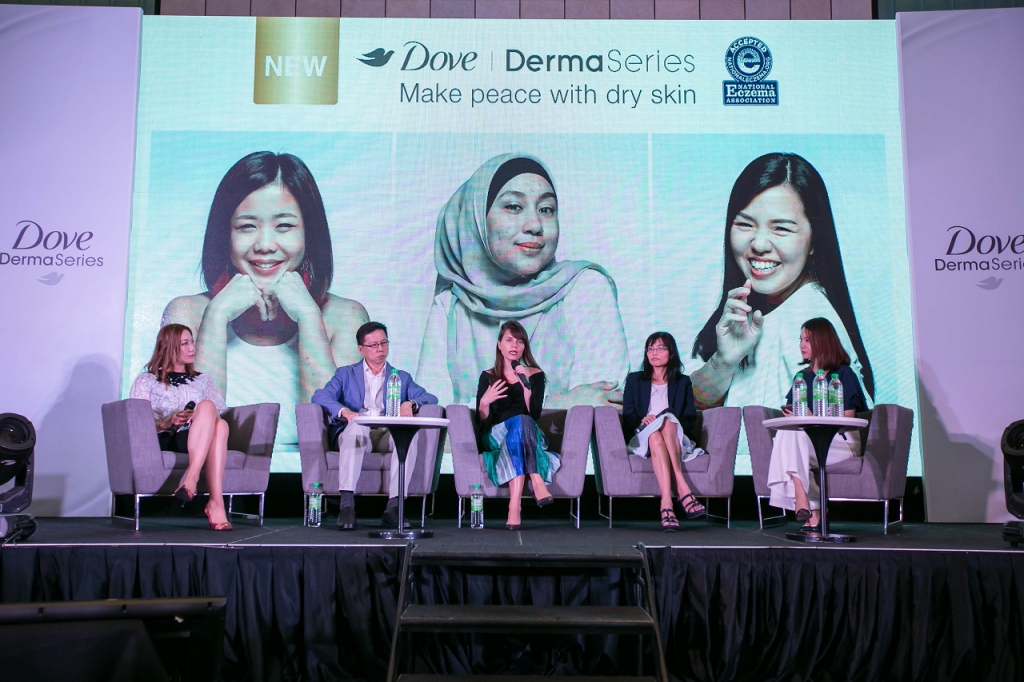 The Dove DermaSeries is accompanied by Dove's latest campaign, "Make peace with dry skin", which celebrates real women living with dry skin conditions. The campaign aims to address the social challenges faced by individuals with severely dry skin conditions, such as the common misconception that skin conditions are contagious, and the negative reactions of others towards their visible symptoms.
At the heart of the Malaysian campaign lie three real women – Charlene, Farah, and Michelle – who share their unique and powerful journeys towards skin confidence. Their stories explore the personal challenges and physical triggers of living with dry skin conditions, whilst also identifying the role of factors such as family support, positivity, and determination in making peace with their skin, as an inspiration to those suffering from similar conditions. In addition to acting as a unified voice of individuals living with dry skin conditions, the women also feature as the real faces of the Dove DermaSeries collection, bringing to life the belief that all skin has the potential to be beautiful.
For more information about the Dove DermaSeries collection and "Make peace with dry skin" campaign, please visit http://www.dove.com/my/collections/dermaseries.html.
Read also: Dove Searches for Real Malaysian Beauty #IamRealBeauty | Aug 21 to Oct 1