In line with L'Occitane's new global brand strategy, L'Occitance Malaysia finally opened its first ever Sunshine Concept store in Mid Valley Megamall to provide shoppers a more uplifting and delighting shopping experience. The new sunny store conveys a renewed sense of modernity and conviviality for the brand. The yellow walls facade through by providing a welcoming ray of sunshine that allows customer to have an uplifting journey without feeling rushed or stressed. The vibrant constructions alongside the velvety texture breathe a sense of warmth which gives off a very jovial feeling.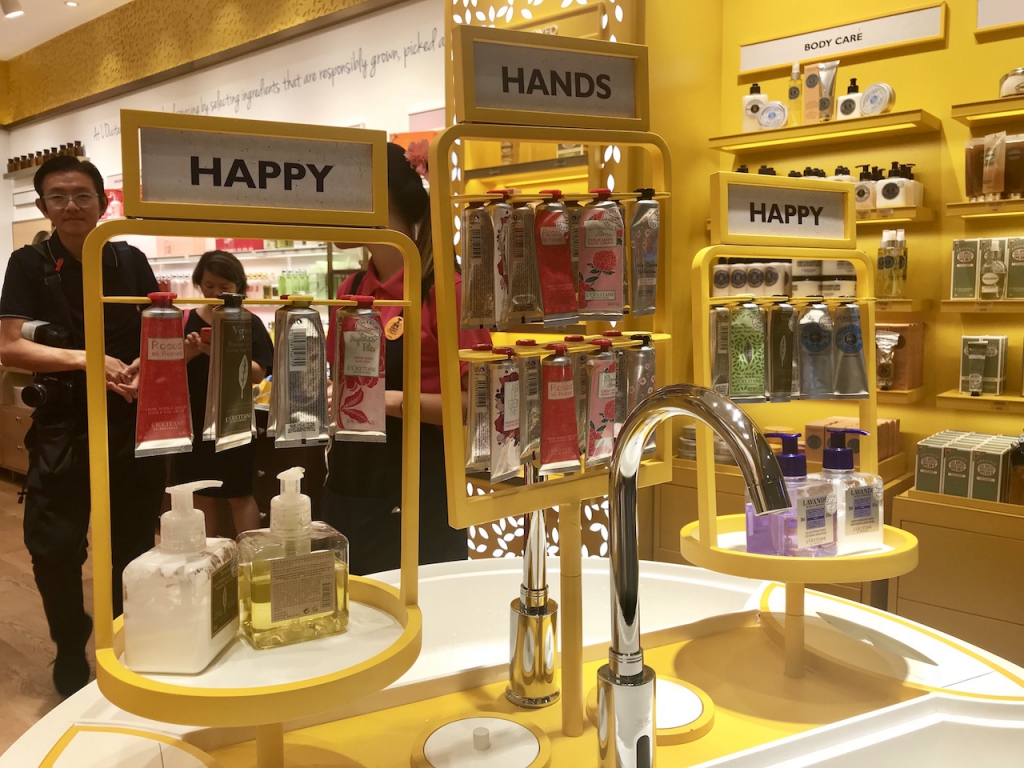 One we stepped into the new Sunshine Concept store, we're invited to try out the brand's bestseller – hand care products at the newly added Hands Station right at the entrance of the store. There will also a tester bar located in the middle of the store to allow customers to sit back and relax while L'Occitane experts guide them through their warming sensorial journey.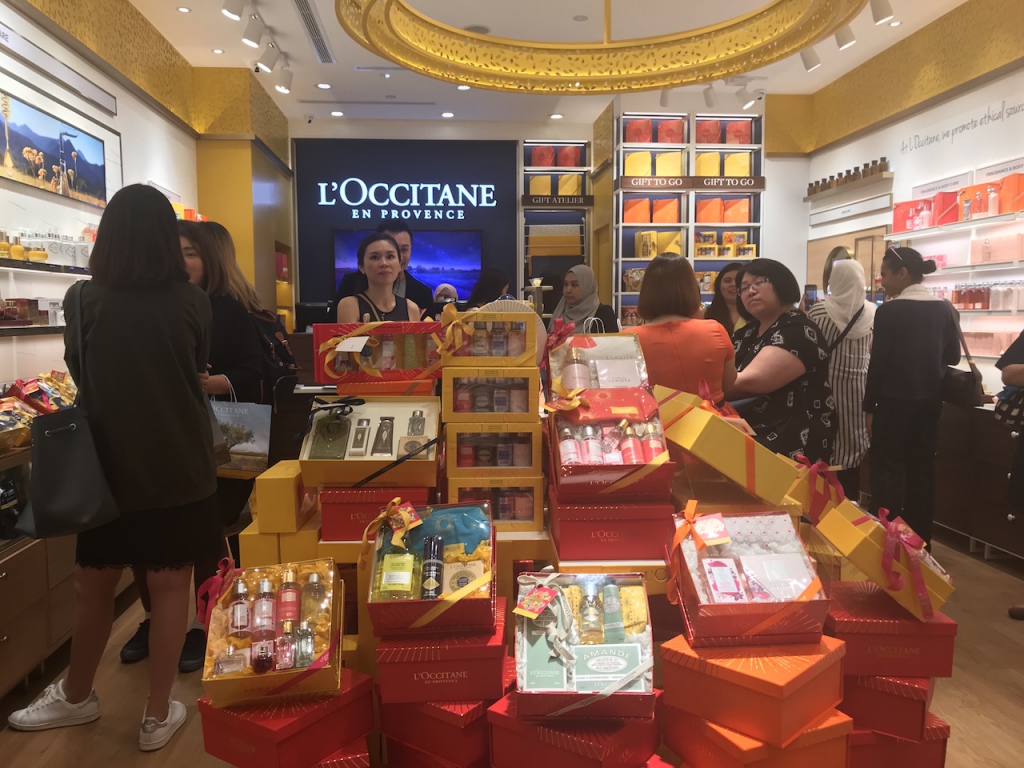 As we move towards the fields of fragrance, there are an array of delighting Eau de Toilettes to choose from based on our personal preference. The store also offers a Gift Atelier section which is filled with gift-to-go packaging boxes and wrappers to allow customers to personalise gift pack – which is one of the all-new shelves in the Sunshine Concept store.
The New Beauty Treats is another must-see all-new shelf where carries all brand new products for customers to try. The last all-new shelf is the Prevence Lifestyle which is filled with charming home products such as home perfumes, diffuser kits and scented candles.
Other shelves like Most Loved shelf which featured top 10 bestseller products, body care and hair care corners can also be found in the store. There is a dedicated shelf for Men which is filled with all men's care products too!
We also had the privilege to preview and get the limited-edition L'Occitane X Rifle Paper Co Body Collection which will only be launched in January to February 2018 on limited quantity basis! Stay tuned for more info of this collection on our site.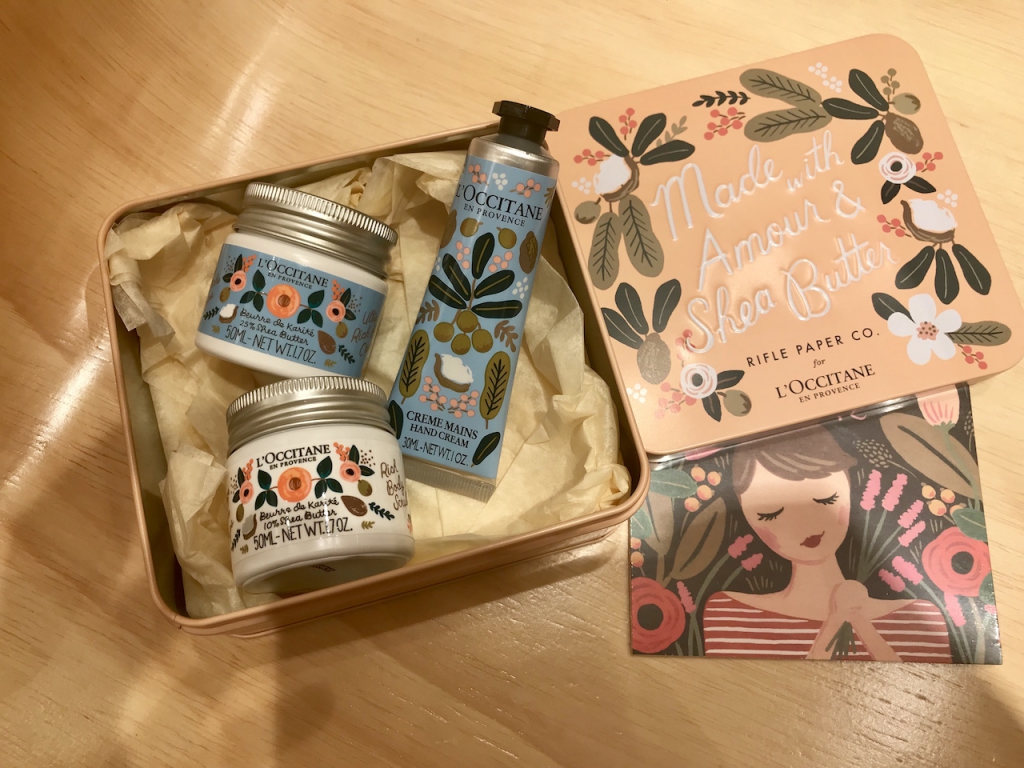 Store location: Lot G-086, Ground Floor, Mid Valley Megamall
Read also: L'OCCITANE Celebrates 40 Years of Love #loveloccitane