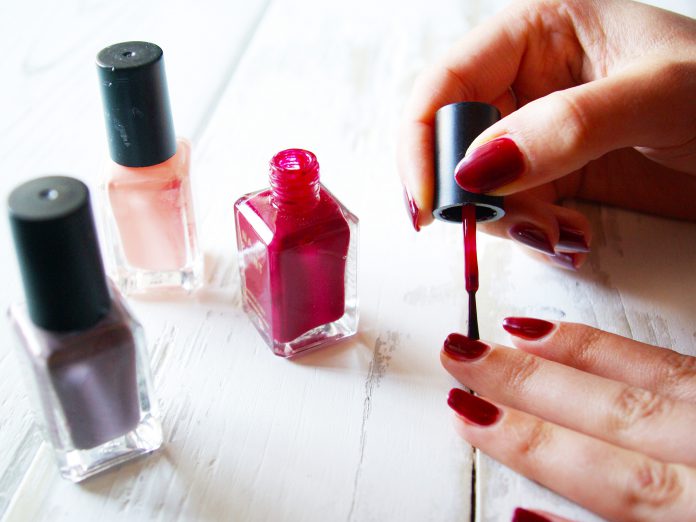 We love our nail polishes but did you know that certain nail polish is made with a lot of toxic ingredients that could harm your health. So we'll like to bring more awareness to what are the toxic found in nail polishes so you can have your manicures and pedicures safely while keeping your nails and health strong.
You must be wondering what are 3, 5, and 7-Free nail polishes? The numbers determine the number of toxic ingredients which are not included in nail polish formula. The higher the number, the more bad stuff is removed which makes is more safer to use.
Most nail polish brands in the market fall into the 3-Free category which don't contain:
Dibutyl Phthalate (DBP): Studies showed that it links to cancer and birth defects.
Formaldehyde: A known carcinogen, preservative and embalming chemical.
Toluene: A petroleum/coal tar derived chemical which keeps your polish smooth. But over exposure could cause anemia, liver, and kidney damage.
As for 5-Free nail polish, 2 more toxic ingredients are removed from the nail polish formula such as:
Formaldehyde Resin: It's derived from Formaldehyde and may be slightly less toxic but it's still a carcinogen and allergen.
Camphor: A plasticizer that makes nail polish flexible. But since it's also a neurotoxin, it causes seizures if ingested (nail biters, looking at you!) and liver damage when it's absorbed by your skin.
For 7-Free nail polish, add all the toxic from 5-Free along with these extras:
Ethyl Tosylamide: This ingredient is barred from personal care products in Europe because of its antibiotic properties and antibiotic resistance.
Andxylene:It could cause nausea, headaches and vomiting.
While in 10-Free nail polishes, it's free of:
Parabens
Fragrances
Animal ingredients
But you don't need to throw out your entire collection of nail polish to switch. You can still use your usual nail polish since you only apply a small amount on your nails so it's not much of a threat unless your skin is allergic or very sensitive, you're currently pregnant or nursing, you have children who loves to play with it, or you have a high risk of developing cancer. Best to go for the 3, 5, 7 and above Free nail polish if you are in those situations.
We list down the brands that does toxic-free nail polishes to make things easier for you, most of the brands are available in stores while some you can only purchase online.
3-Free Nail Polish Brands
5-Free Nail Polish Brands
7-Free, 8-Free and 10-Free Nail Polish Brands
Are you planning on going the chemical-free route for your nail polish?
Read also: Bored Of The French Mani? Try These Autumn/Winter 2016 Nail Looks

– Cover Image: shesintheglow.com