We're pretty sure you've come across Sefarra, a relatively young cosmetics brand from Malaysia, which was recently accused of imitating Sephora.
To get a better understanding of this case, let's run through how this whole controversy started.
Based in Kota Bharu, Kelantan, Seffara HQ is owned by social media influencer Farra Fareez, who has her makeup brand and contact lenses named Farra Beauty. The store was launched last week on October 18 and the store opening was graced with the presence of Malaysian actress Hanez Suraya and cosmetics entrepreneur Nur Sajat.
With the black-and-white striped paper bag and storefront, pointing out such similarities was inevitable. Further complicating the situation are the brand's names — Sephora and Seffara.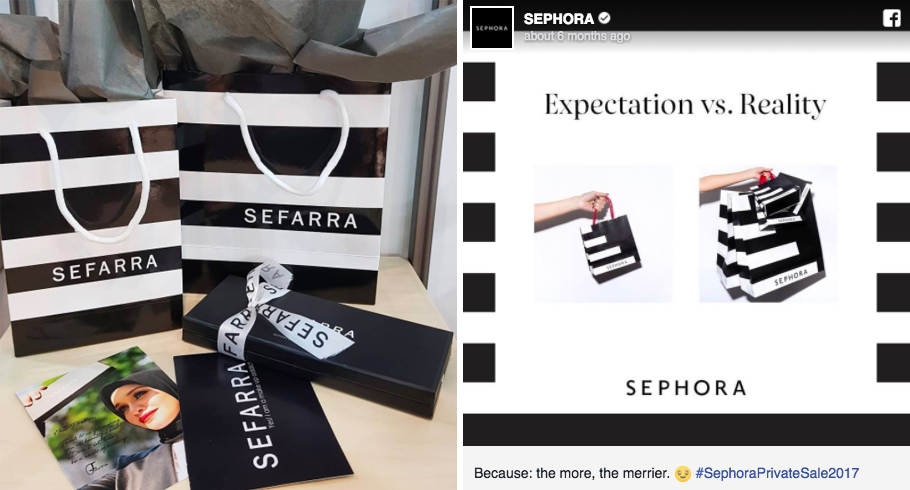 Seffara's own perfume miniature set has also drawn many eyeballs as it appears to imitate the concept of some of the popular international brands such as Dior and Gucci.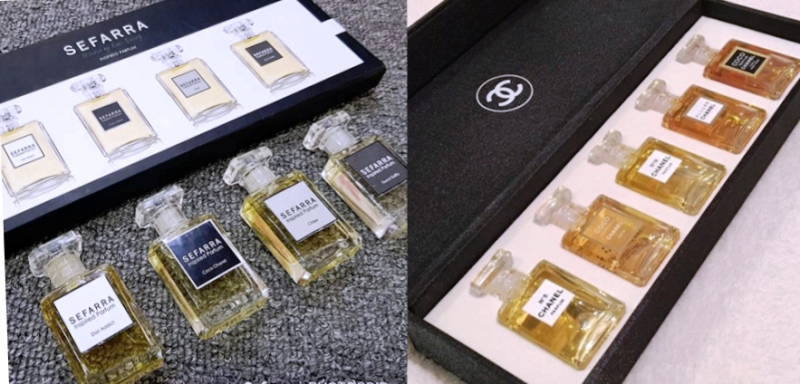 This is not the first time Malaysian brands have been accused of mimicking other successful brands.
1. Founded by Tengku Chanela Jamidah and Didie Nasir, cosmetics company DIDA lipsticks bear an uncanny resemblance to the internationally-renowned ColourPop Cosmetics' Lippie Stix.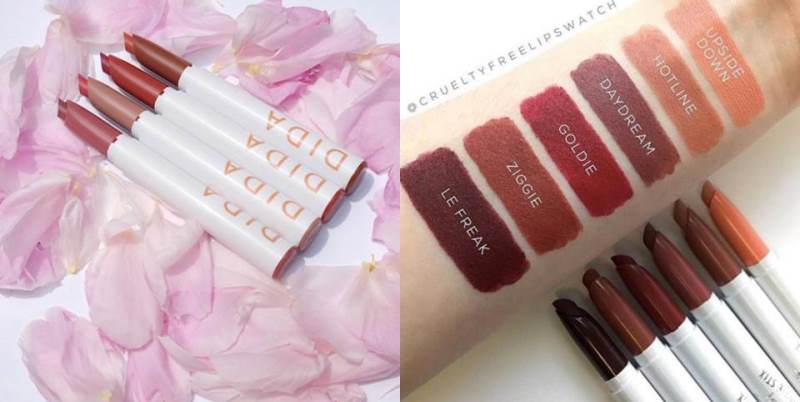 2. Local hijab brand, donUT scarves was accused of copying dUCk Scarves founded by fashion entrepreneur Vivy Yusof.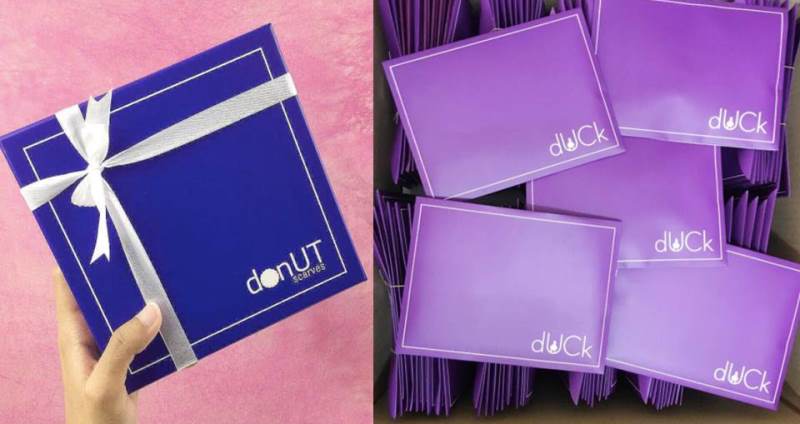 3. Founded in August this year, ANAS Cosmetics resemble distinct lipsticks and concealers from the renowned cosmetics company Nars.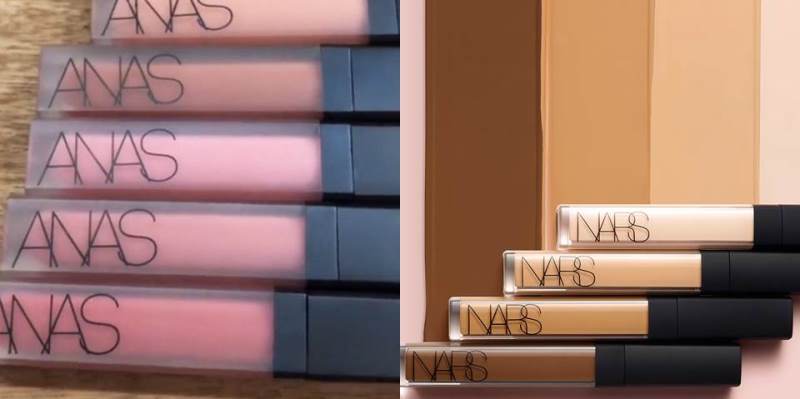 It's often said that imitation is the sincerest form of flattery, but sometimes this doesn't always apply. Beauty brands are more than just products. Consumer use and view brands as part of their self-image. You wouldn't want to see yourself looking like a copycat, isn't it?
Read also: #Scenes: Sephora Christmas Beauty Park, Kyo Mandarin Oriental Kuala Lumpur