You can find your favourite macaron-inspired makeup at now at Level 3 Parkson Elite at Pavilion Kuala Lumpur.
Decorated in Les Merveilleuses Ladurée fashion like its carriage, the new store's elegant and romantic elements will definitely draw you to explore its beauty offerings.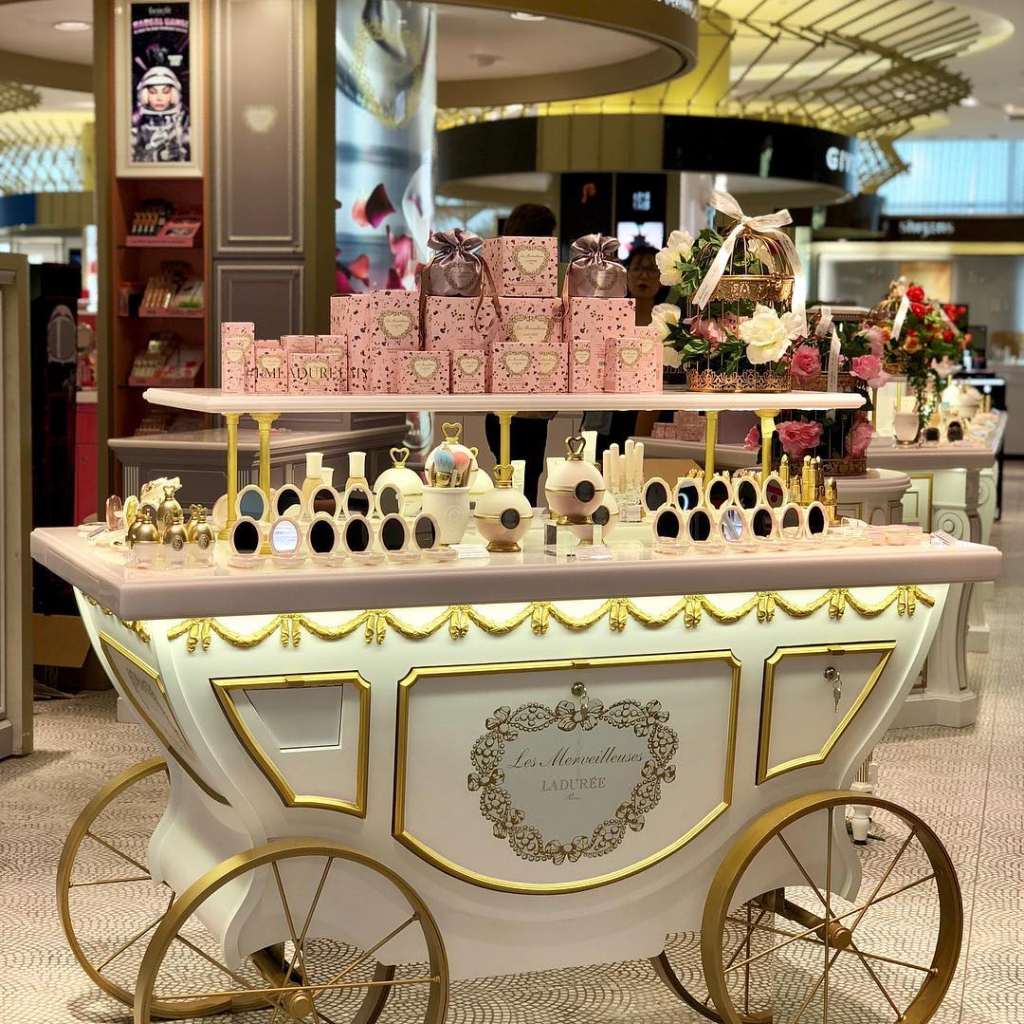 And since it's newly opened, you'll want to take advantage of its amazing opening offers that's happening on 3rd November 2018!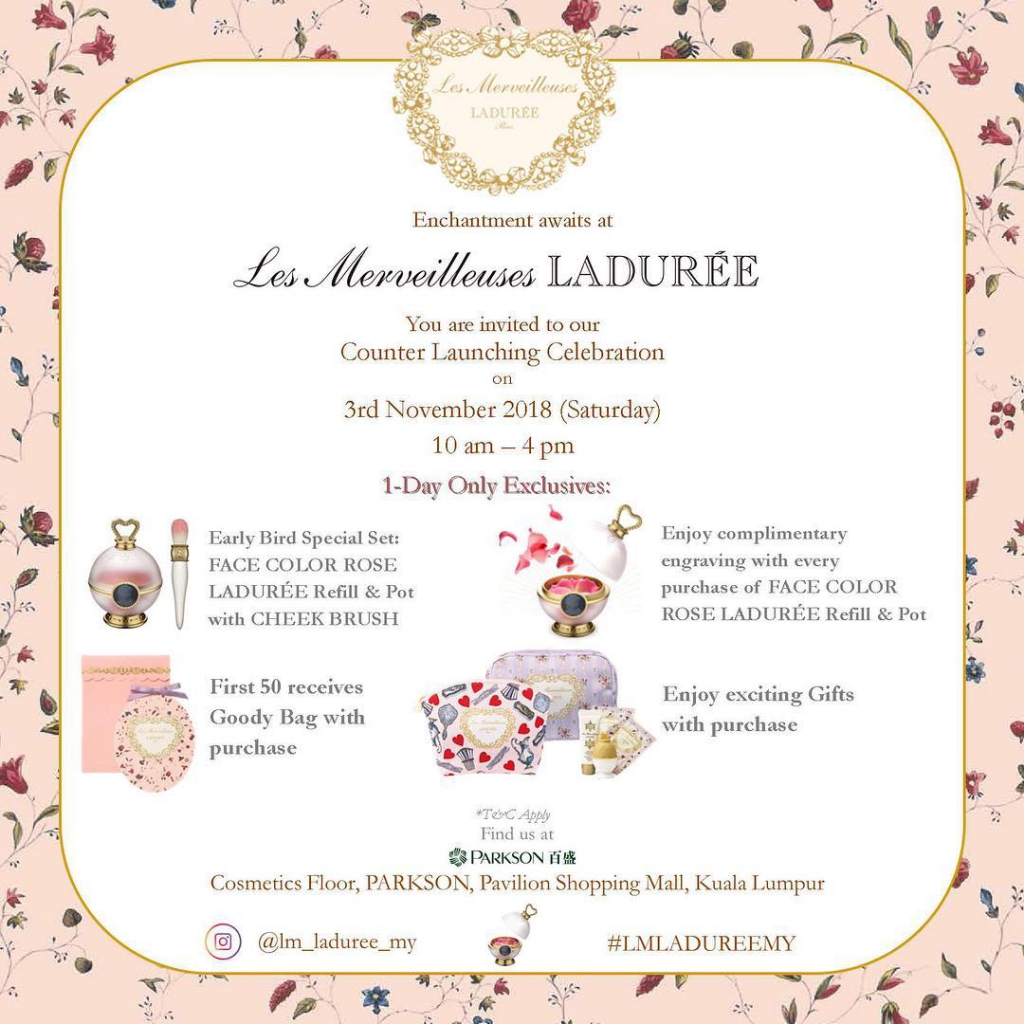 Check out the new Les Merveilleuses Ladurée store at Level 3, Parkson Elite, Pavilion Kuala Lumpur or visit the Flagship Store located at Cosmetics Ground Floor, ROBINSONS, Shoppes at Four Seasons Place or you can get them online on Hermo.
Follow Les Merveilleuses Ladurée Malaysia on Instagram and Facebook for the latest updates.
Read also: #NewIn Les Merveilleuses Ladurée: It's Teatime with the Merveilleuses In The Autumn 2018 Collection