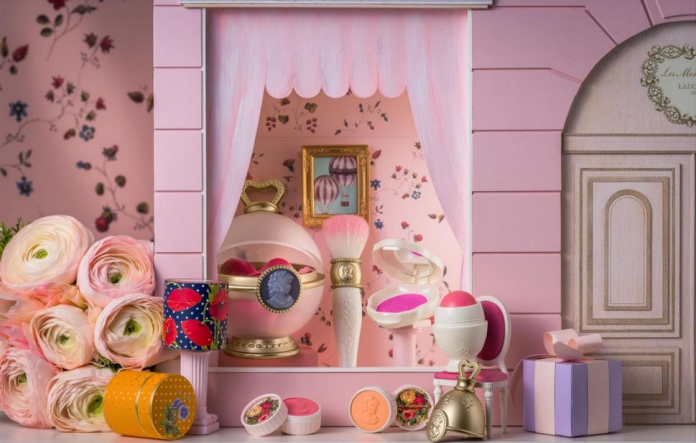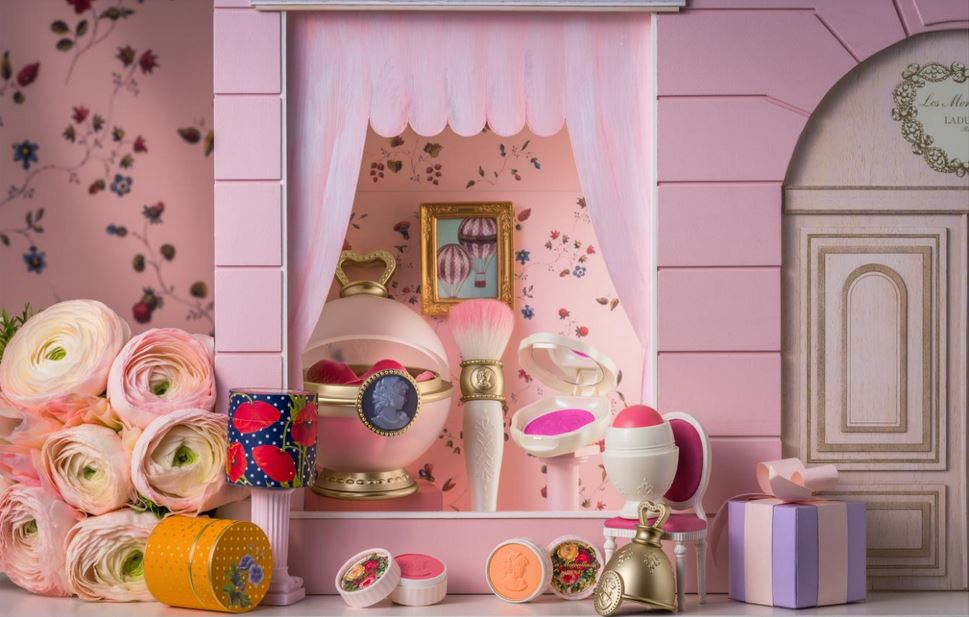 Les Merveilleuses Ladurée 2018 Autumn Collection is a treasure trove of exciting colors and playfulness inspired by the sophistication, merriment, and joie de vivre of teatime. Enjoy these beautiful, sweet "confections" to your heart's content making the most of life while looking beautiful for the new season.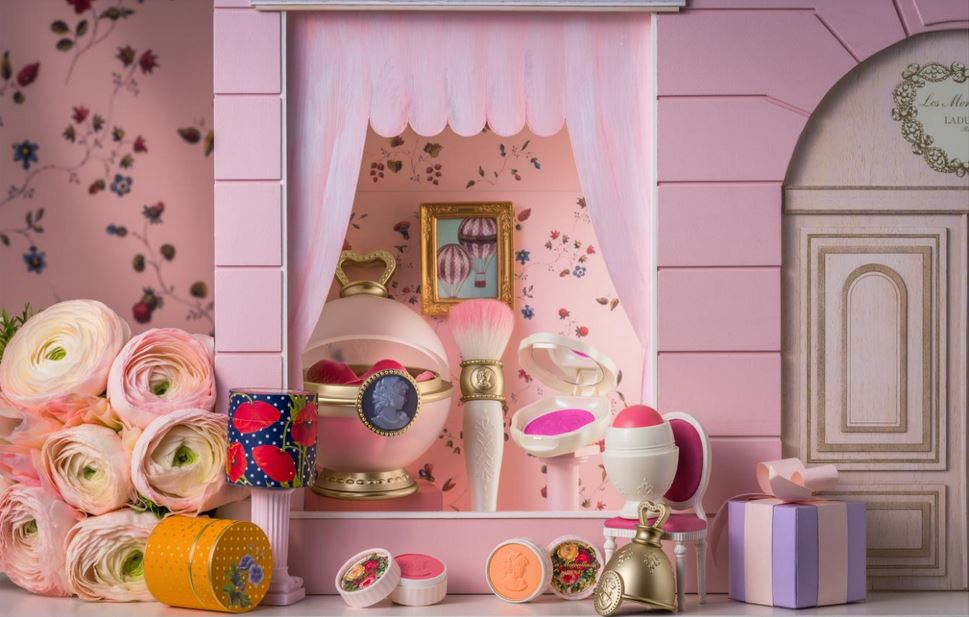 There are three limited edition drops in this year's Autumn collection, we think you'll want to have a piece of each to add to your collection!
1. Limited Edition Liquid Cheek Color, RM104.70 each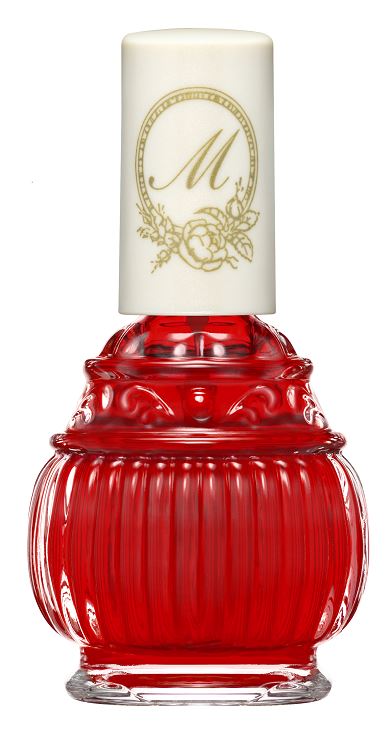 Get a dewy, natural-looking flush with this water-based "tint-type" blush that has moisturizing agents that helps blend on your skin effortlessly. Once it's dry, its highly resistant to perspiration and sebum that made it last longer. It can be layered by wearing Liquid Cheek Color under Pressed Cheek Color or Cheek Color Powder so you can create a multi-dimensional blush. You'll also love the rich, relaxing fragrance inspired by Ladurée teas, formulated by combining the sweetness of caramel and chocolate with the tanginess of tea leaves. Remove the excess liquid by wiping the brush on the bottle lip and prevent dripping. Dot a few drops onto several points of the cheek before blending them out evenly with your finger using light, tapping movements.
2. Makeup Tray, RM93.40 (D14.2 cm × W21 cm × H1.6 cm)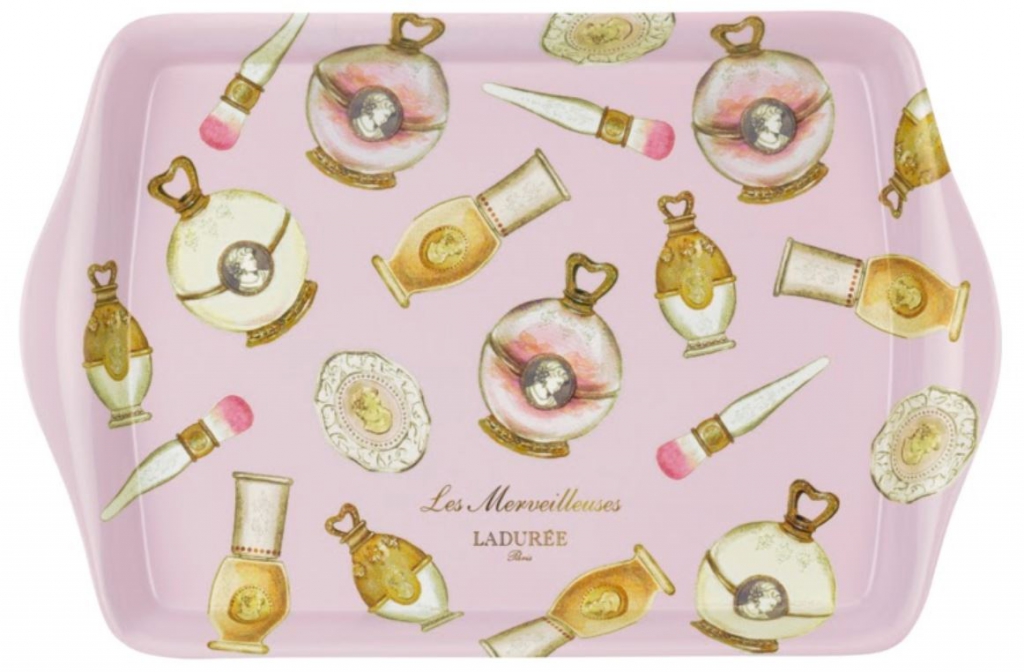 Use this pretty limited-edition tray to add a glamorour touch to your dressing table or as a fancy tray to serve teas and snacks to your loved ones.
3. Limited Edition Compact Case, RM212.20 (Powder Foundation & Pressed Powder is sold separately.)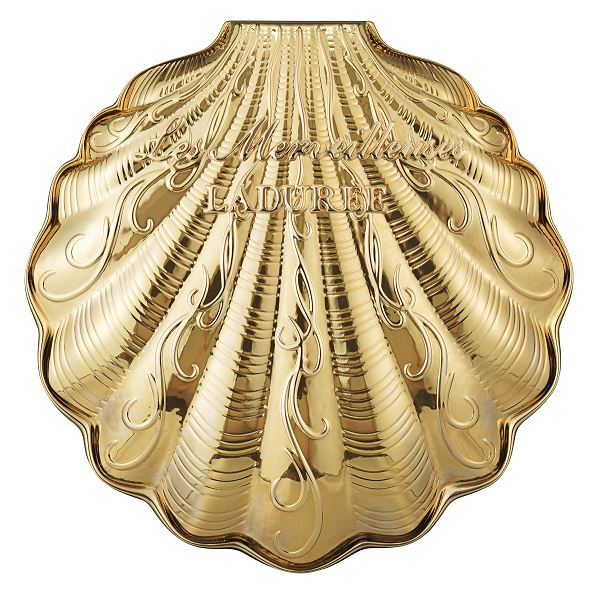 Gilded gold in a shell, one of the typical motifs of rocaille, a decorative style
fashionable in Europe in the 18th and 19th centuries, this limited edition compact is made for both the Powder Foundation and Pressed Powder. The luxurious golden compact
finished with delicately embossed 24k gold.
But why not, add these to your collection as well? These will complete your Autumn look and looks pretty on your vanity too!
1. Cheek Color Powder, RM131.10 each
This feather-light blush that's made with net-like polymers with superior elasticity and powder particles to adhere to your skin all day gives your skin a soft, pure glow. It comes with a lovely ribboned puff and in adorable containers that resemble miniature Ladurée teas with gorgeous designs inspired by the flowers, plants, and butterflies loved by the Merveilleuses.
2. Lip Gloss, RM133.90 each
Modelled after the leg-shaped perfume bottles fashionable in the second half of the 18th century, choose between the two vivid hues and tint to give your lips a dewy, refined luster. It contains a "water reaction gel," which forms a fine, uniform, close-fitting makeup layer in
reaction to the moisture content of lips. Your lips will look and feel moisturized too thanks to the highly viscous oils in high concentration.
3. Moisturizing Makeup Base SPF30/PA+++, RM158.40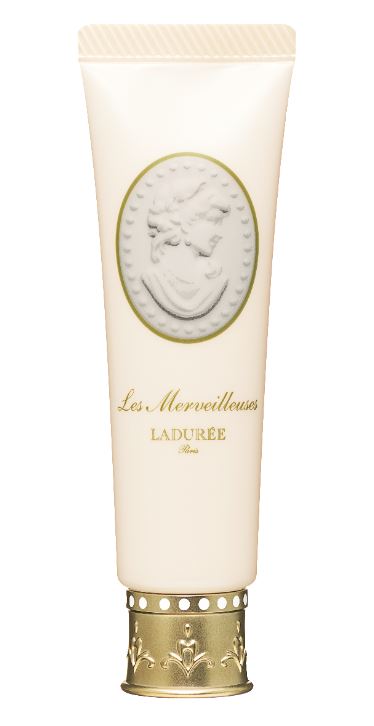 This primer is infused with luxurious steam-distilled rose water for serum-like, superior moisturizing benefits, while an emulsion of "UV-cut powder" and emollient oils gives your skin a smooth beautiful finish that last the whole day. It gives your skin a bright, dewy finish too thanks to the "hold polymer," which consists of three types of water-soluble, highly moisture- retaining polymers with superior moisturizing benefits.
4. Makeup Pouch IV, RM147.10 (H19.5 cm (including frame) x W15 cm)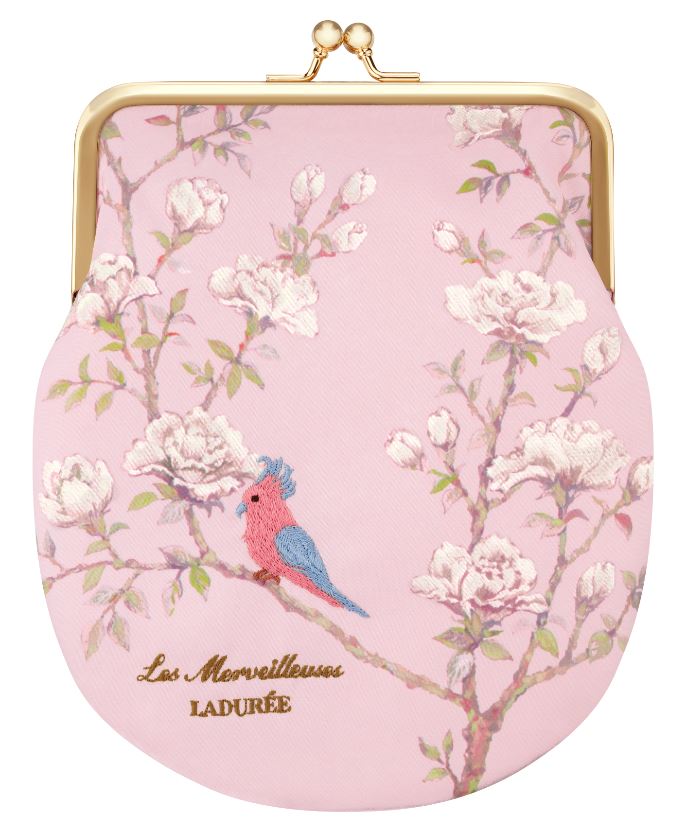 Feminine, round-bottomed, and soft-textured, this cosmetic bag is embellished with an embroidered motif of a small bird, another subject favored by the Merveilleuses with a metal kiss-lock closure features a design inspired by chinoiserie, a decorative style popular in 18th-century Europe.
Find the new Les Merveilleuses Ladurée Autumn 2018 collection at the Flagship Store located at Cosmetics Ground Floor, ROBINSONS, Shoppes at Four Seasons Place or you can get them online on Hermo.
Follow Les Merveilleuses Ladurée Malaysia on Instagram and Facebook for the latest updates.
Read also: Les Merveilleuses Ladurée Opens Its First Malaysia Flagship Store At Robinsons, Shoppes at Four Seasons Place