J-Beauty brand, JILL STUART Beauty, the brainchild of the famous New York-based fashion designer, Jill Stuart, and KOSÉ Corporation is making its way to Malaysia tomorrow (13 September) exclusively at Sephora KLCC! If you're a fan of J-Beauty, you'll definitely hear about the beautiful packaging and products from the brand.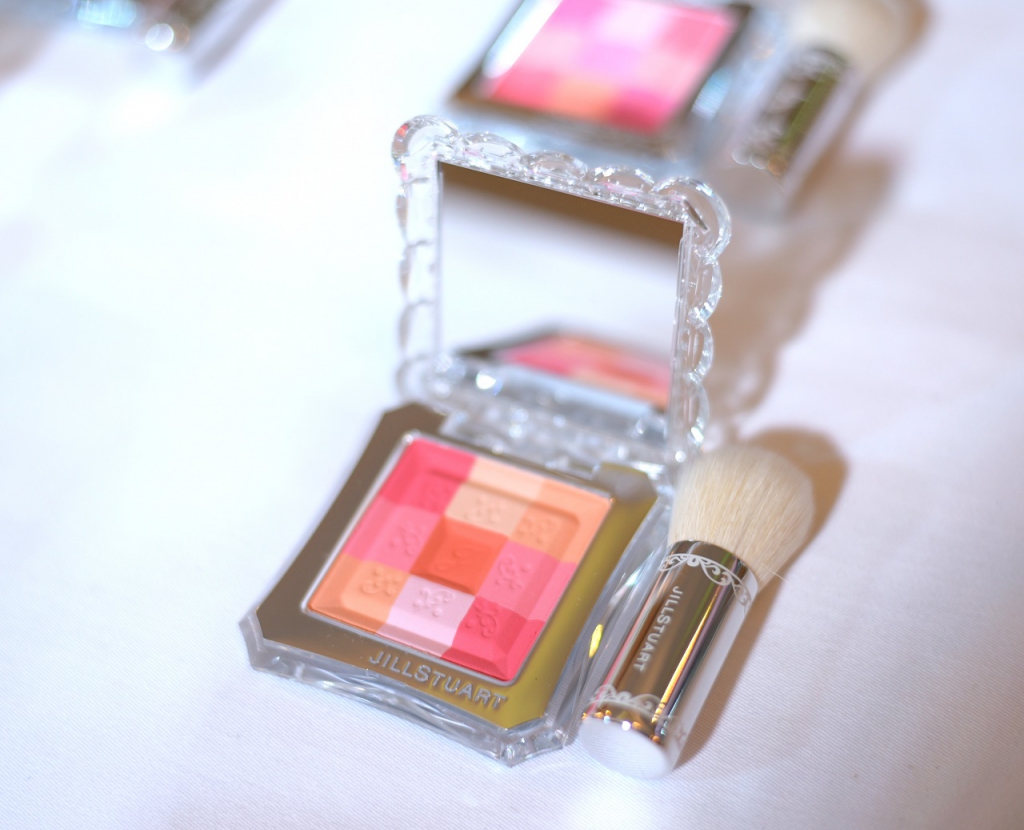 JILL STUART Beauty is made for every girl and women who wants be cute and girlish as well as feminine and sexy, just like their tagline "Innocent Sexy". We got an exclusive sneak peek on some of its most popular and latest products last week from its Ribbon Couture Eyes palettes, eyeshadow creams, blushes and the favourite of many, the Lip Blossom Velvet.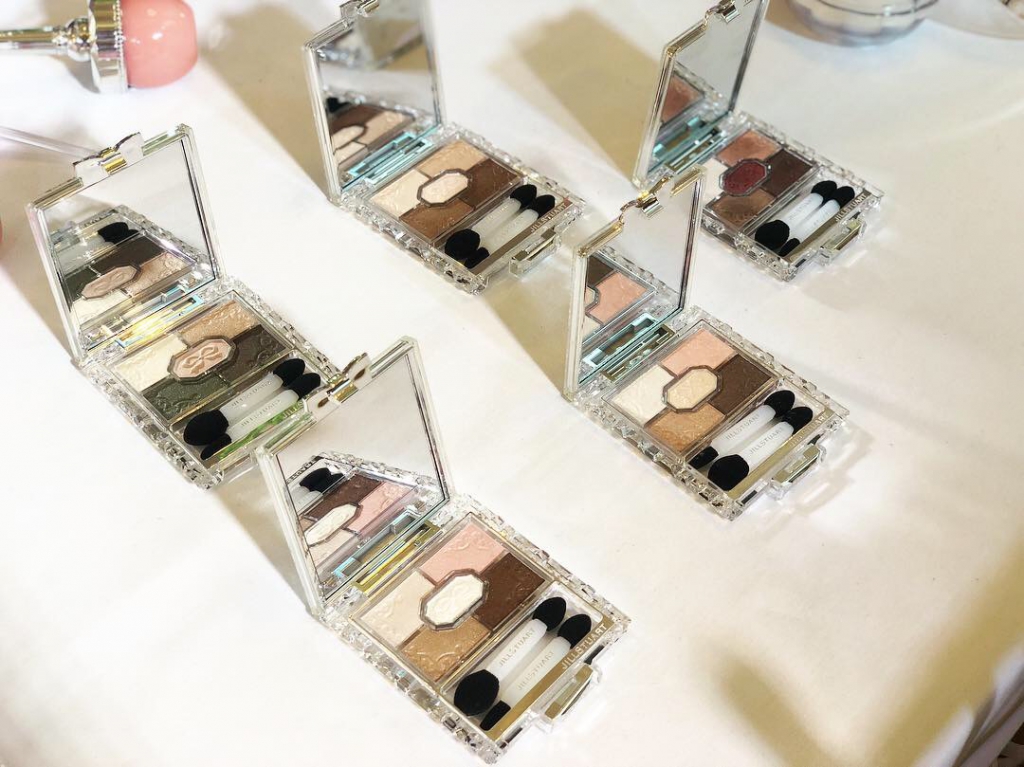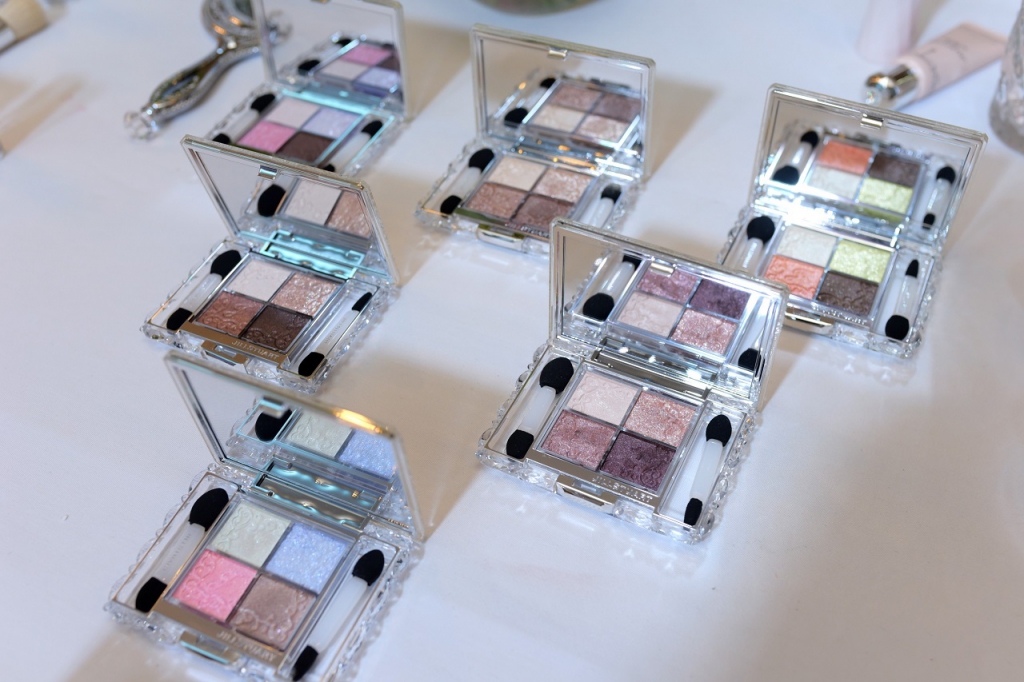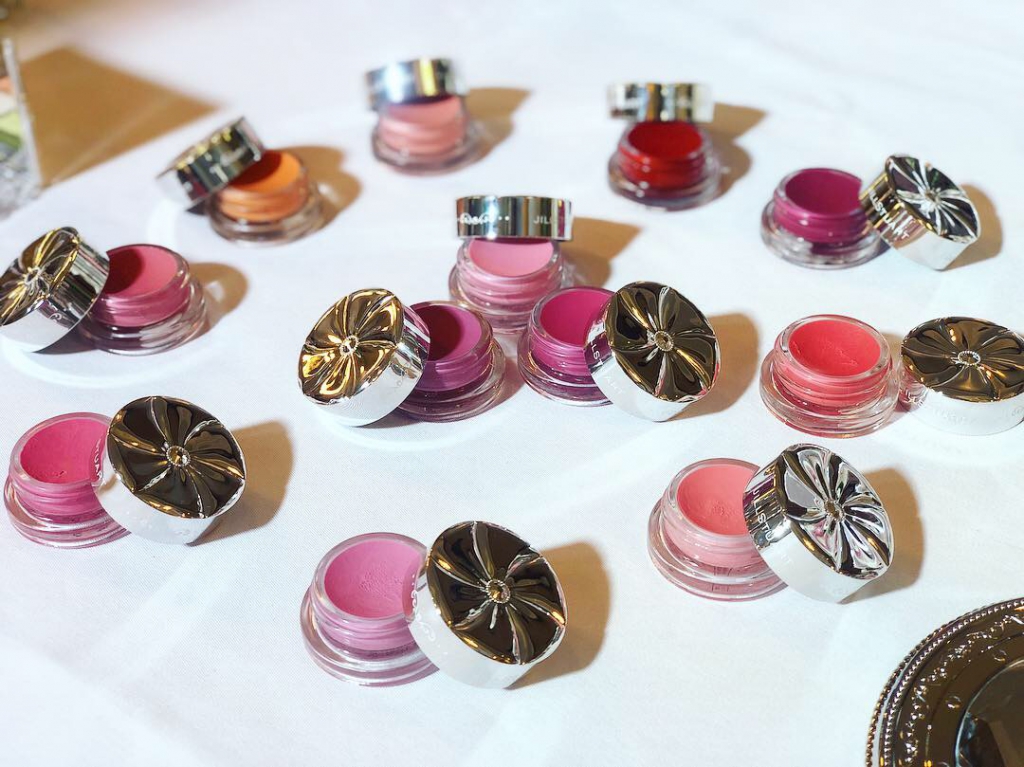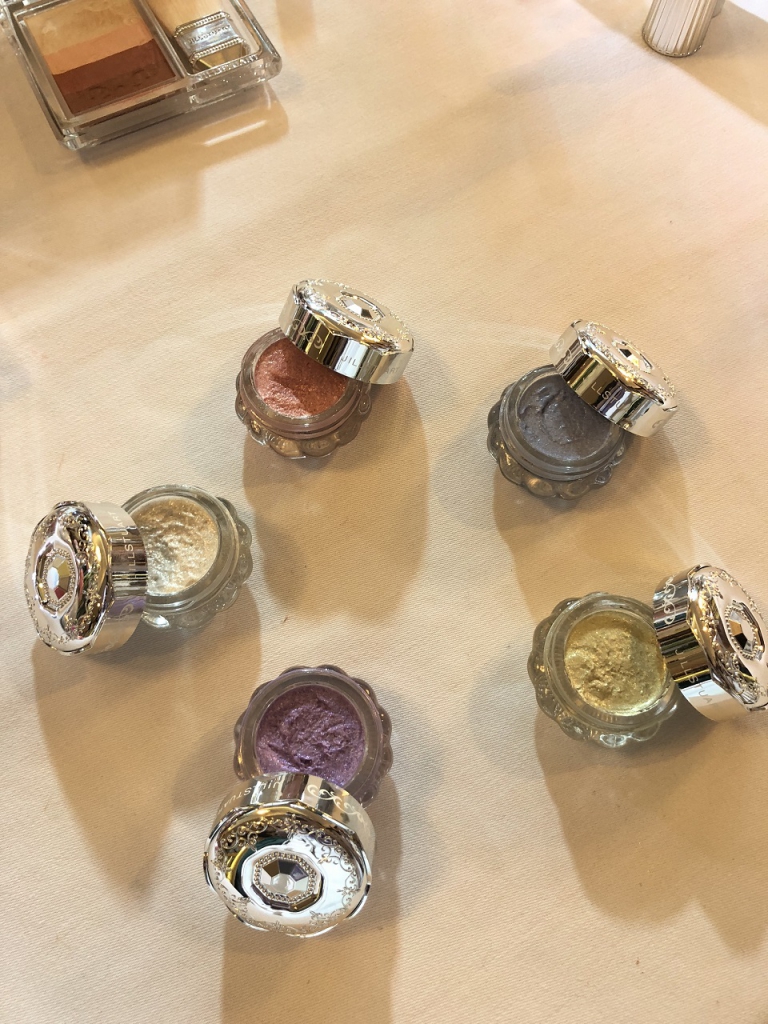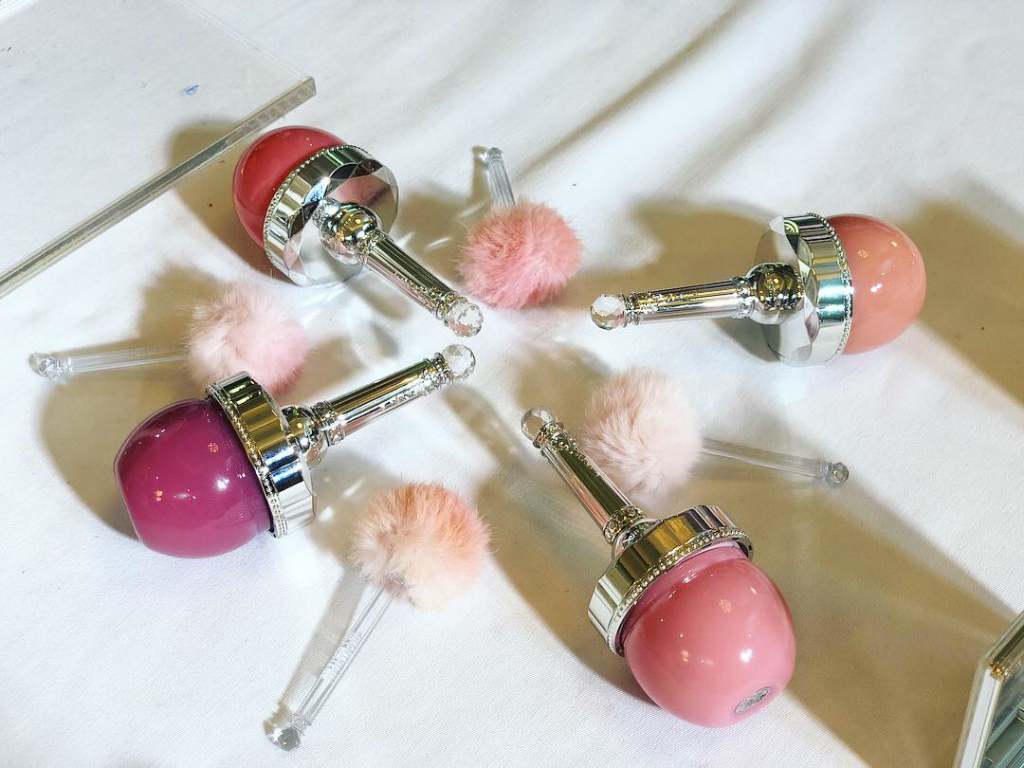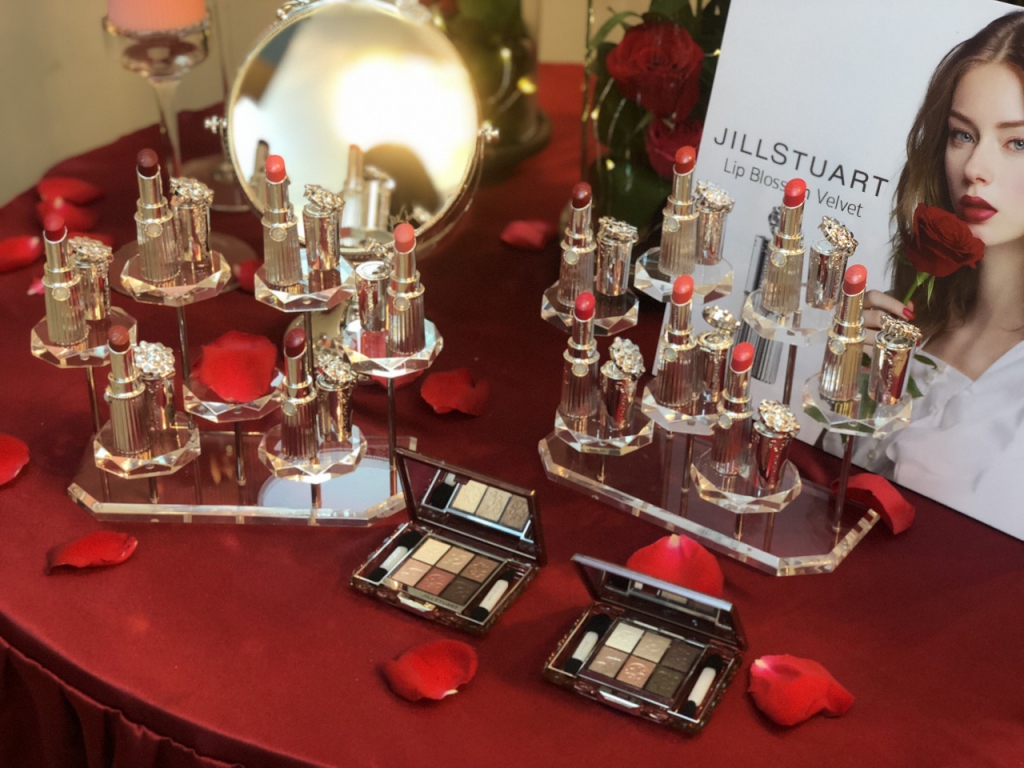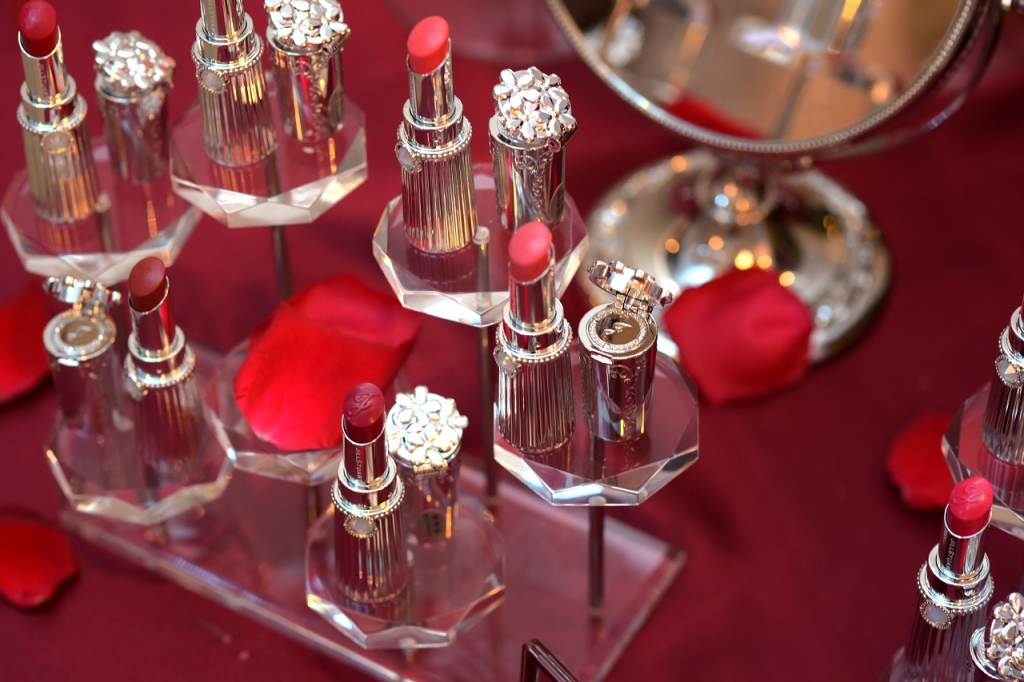 "JILL STUART Beauty shows Jill Stuart's exquisite taste in fashion which emphasize on the innocence and sexiness that can be found in every girl to create the ultimate kawaiiness that attracts the JILL STUART Beauty fans. They are known as the 'Jill Girls'," Reiko Sekita added.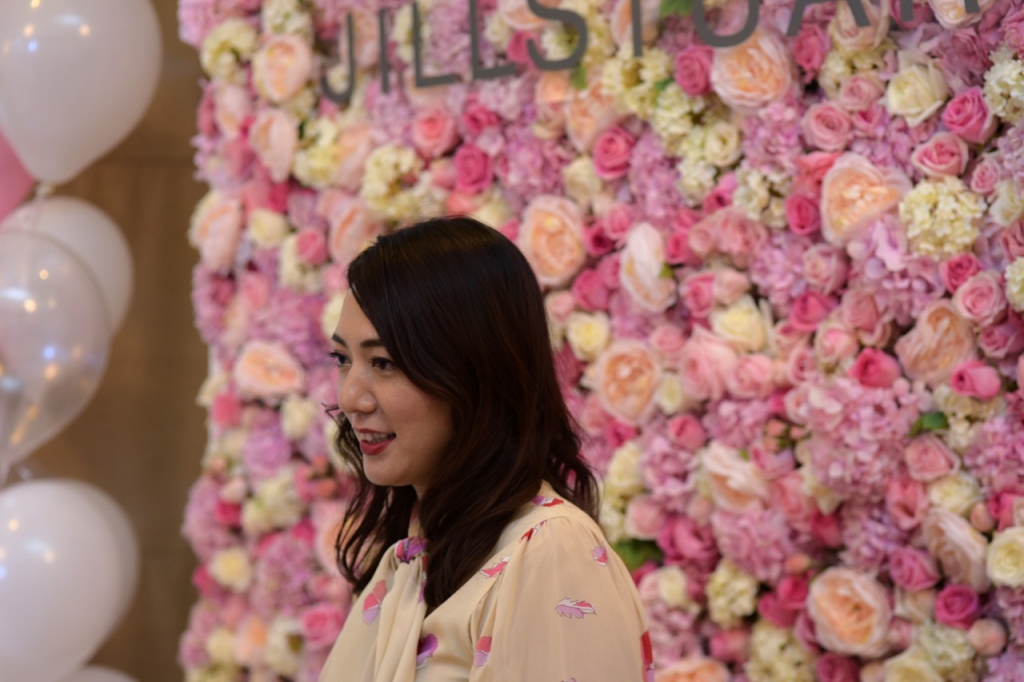 What makes JILL STUART Beauty unique is the signature pink palette that has fruity and floral scents and the girly packaging (some packaging has Swarovski crystals on them too!) that are compact, making it easy for traveling.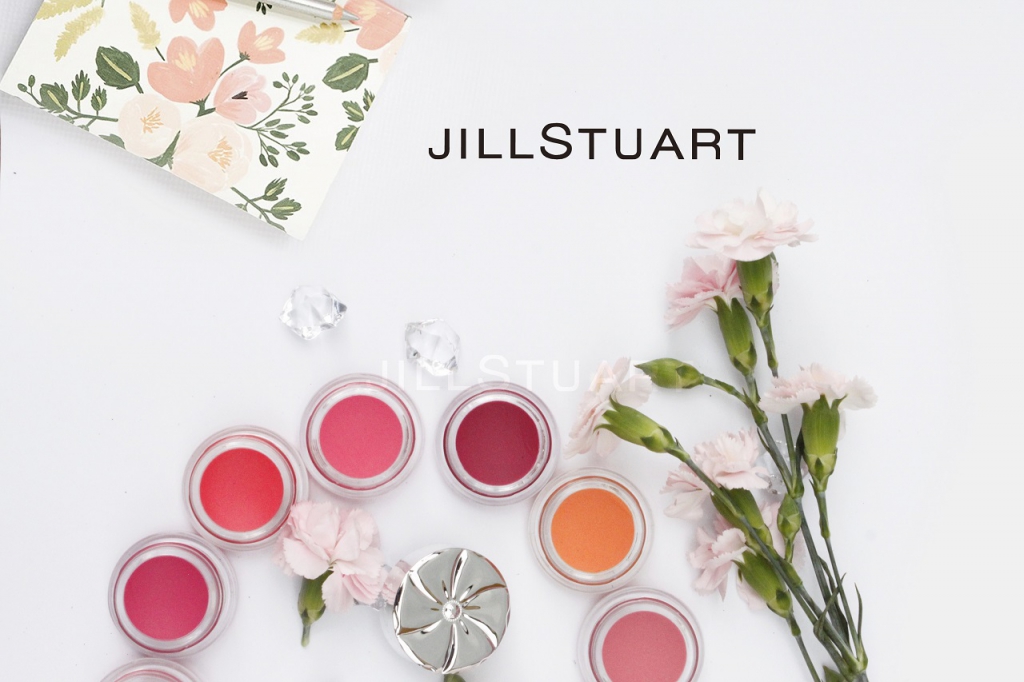 JILL STUART Beauty's products are infused with these four nourishing ingredients:
Rosemary extracts: Strengthens and tightens the skin, giving rise to an anti-aging effect. As hydrating as it is antioxidant and anti-allergen, rosemary also inhibits sebum secretion.
Lavender oil: Its calming effect eases anxiety and is often used in aromatherapy treatments. On skin, the oil acts as an emollient and eases inflammation and sores.
Rosehip oil: It contains a high concentration of essential fatty acids, antioxidants, and fat-soluble vitamins. Its greatest benefit is its anti-aging effect on the skin.
Wild rose extract: Proven to activate cell tissues and is said to be effective in treating burns and cuts. It is known to benefit the skin by calming sunburn and pigmentation, hydrating the skin by retaining moisture, and inhibiting aging of the skin.
JILL STUART Beauty is available exclusively at Sephora KLCC and Sephora.My online. We'll keep you updated if it opens at other Sephora locations! Make your way to Sephora KLCC to take advantage of these offers.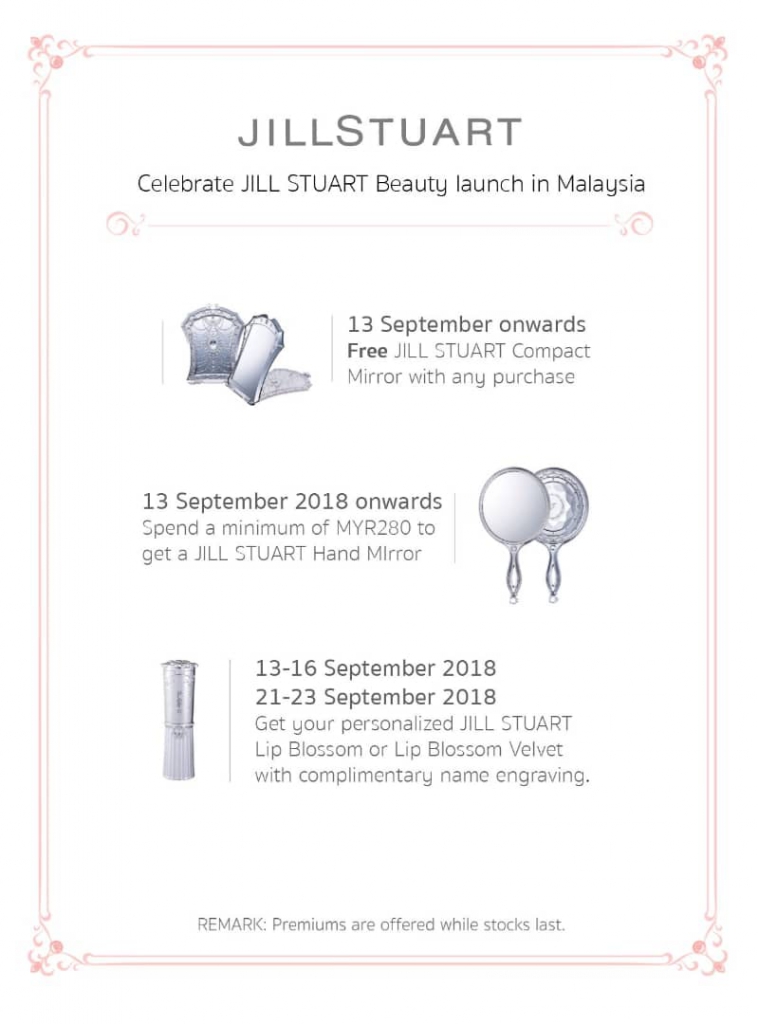 The limited edition Festive collection is also coming soon!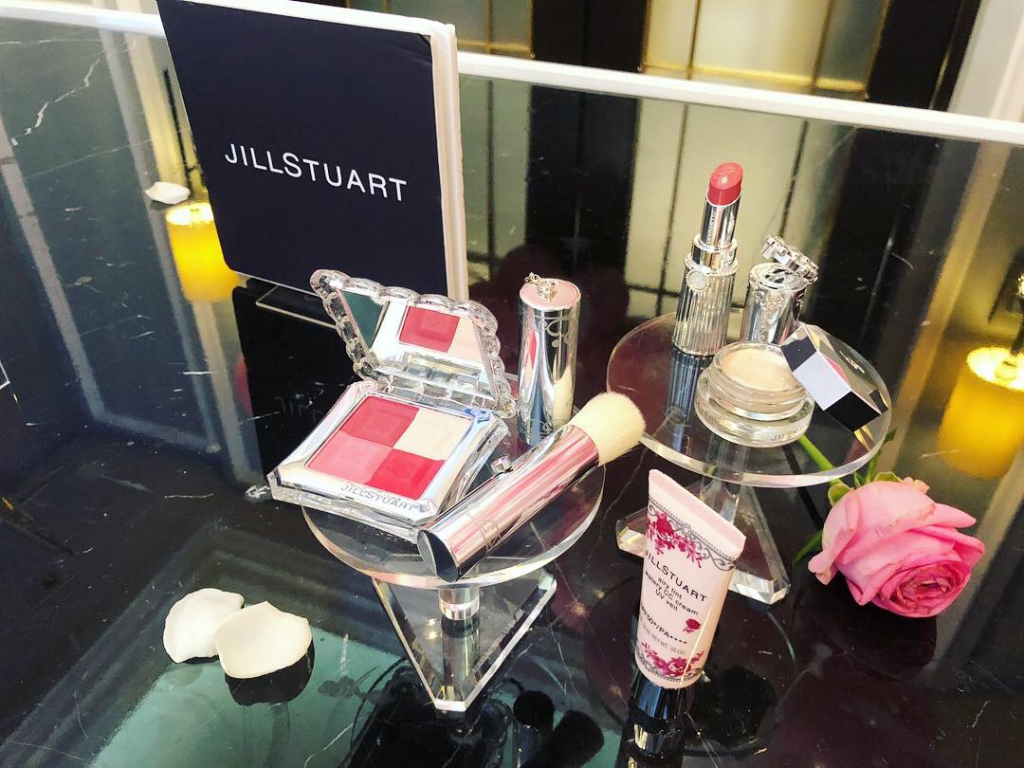 For more info, visit www.jillstuart-beauty.com/en-jp. Follow Jill Stuart Beauty on Facebook & Instagram for the latest updates.
Read also: #PamperMyBeauty 2018 J-Beauty: Japanese Gyaru-Inspired Makeup Tutorial