As Singapore is a just 1-hour flight away from Kuala Lumpur, it definitely comes to our mind when we think of travel to somewhere near. If you are a first timer to visit Singapore, you must be wondering where to go or what should you do in Singapore. Known as the Lion city, the Garden city and the Red Dot, you must make your short trip to Singapore a fruitful yet unforgettable trip!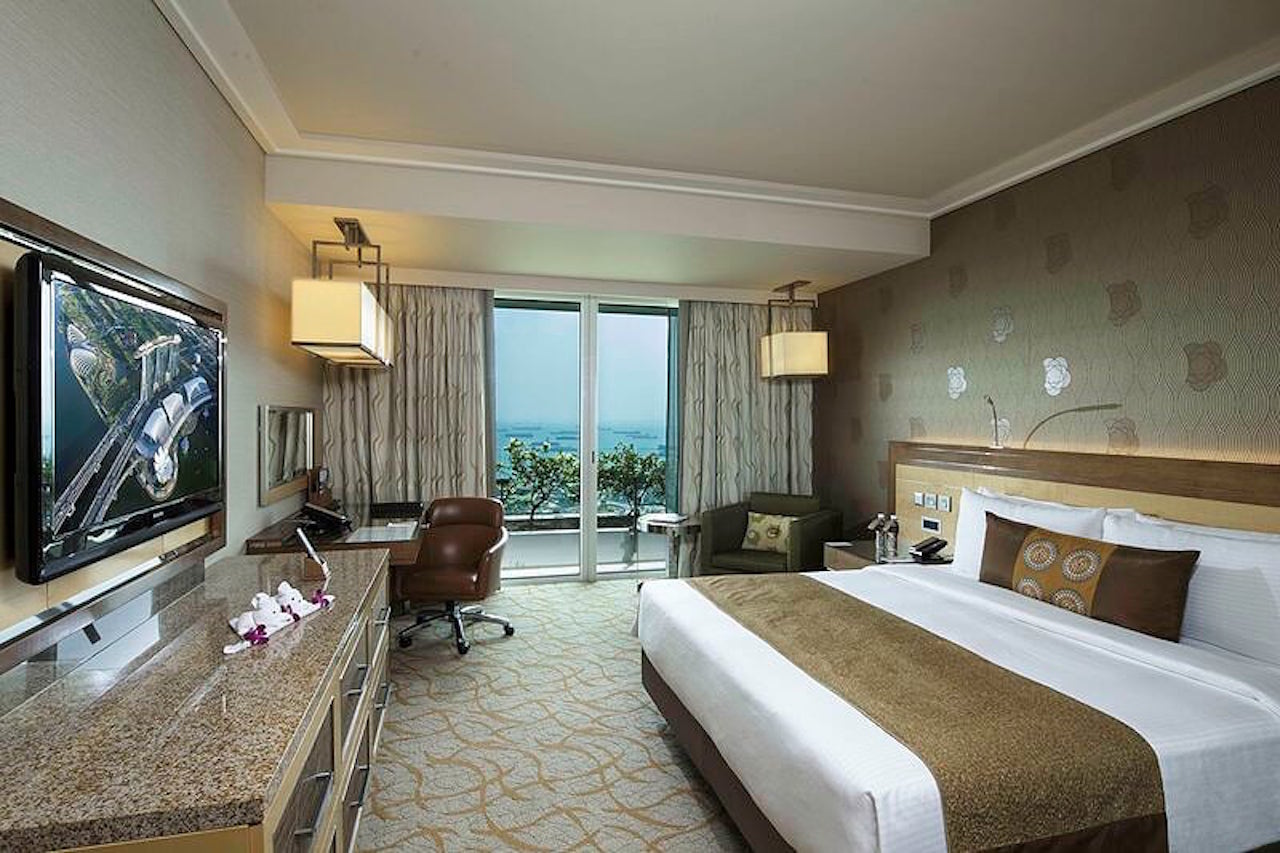 After booking your flight, its time to think of where to stay! With 2,500 rooms and suites, Marina Bay Sands Hotel is the biggest hotel and Singapore and the most Instagrammable hotel in the world. As the room offers spectacular views of the South China Sea or Marina Bay and Singapore, you will wake up to the city skyline view. On top of that, hotel guests will have the exclusive use of a 15-metre infinity swimming pool (the world's largest outdoor pool at that height!).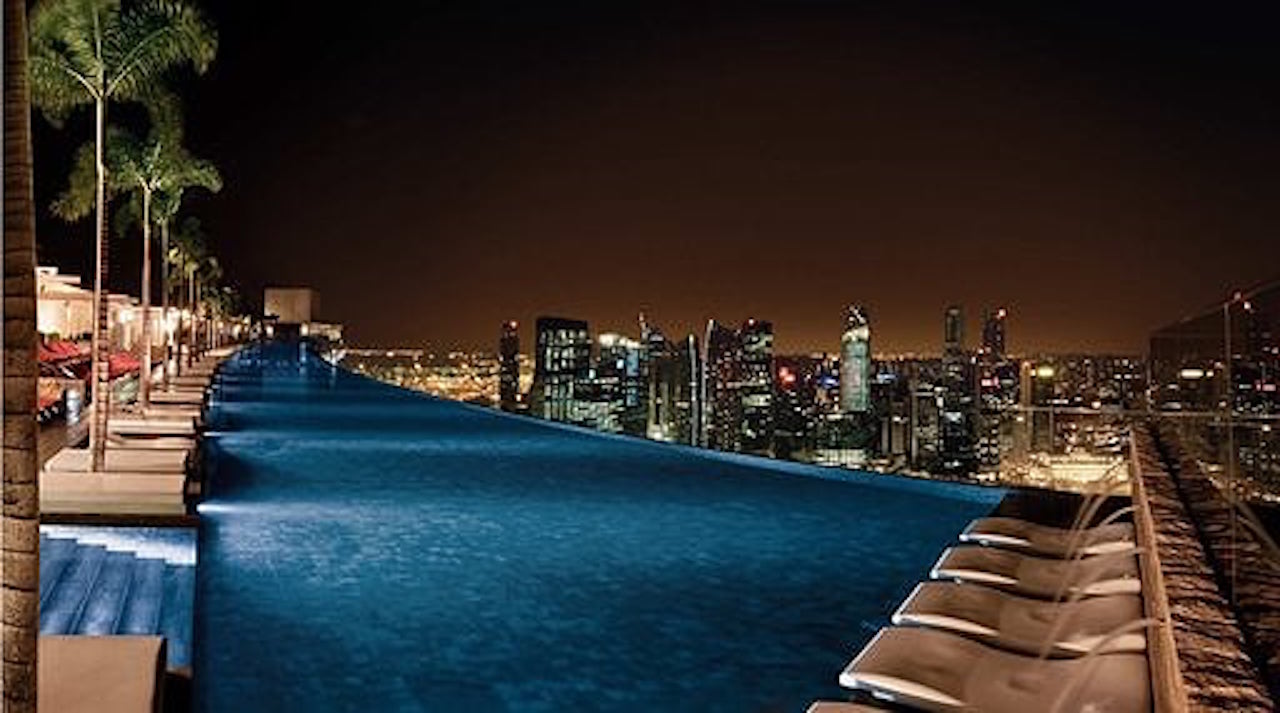 Next, you must also visit the ArtScience Museum, a permanent exhibition for you to visit all year round. Together, ArtScience Museum and teamLab have created Future World. It is an exhibition that features a collection of art installations and interactive projects suitable for adults and children. Future World is organised into five themes: Nature, Town, Sanctuary, Park and Space, each of which uses cutting-edge science and technology to create constantly evolving environments.
We had a chance to interview with Honor Harger, Executive Director of ArtScience Museum at Marina Bay Sands and Takuya Takei, Asia Regional Director of teamLab. When asked what is so special on ArtScience Museum,  Honor said they committed to making an experience that is more than a traditional exhibition and a museum, they want to create a new world where people will come back to see something different. Yes, they are constantly working on the artwork to make everything better! For your information, there are 19 installations that formed the heart of Future World today.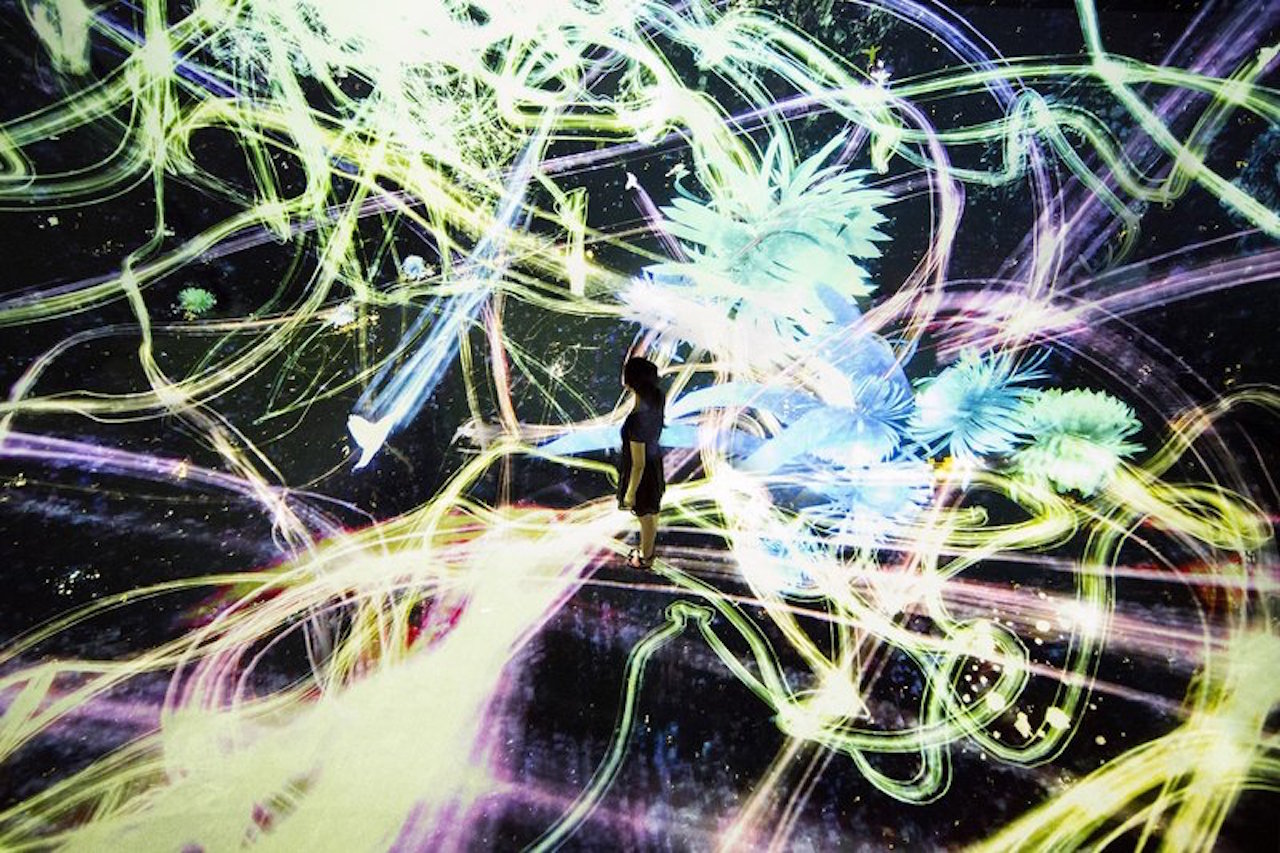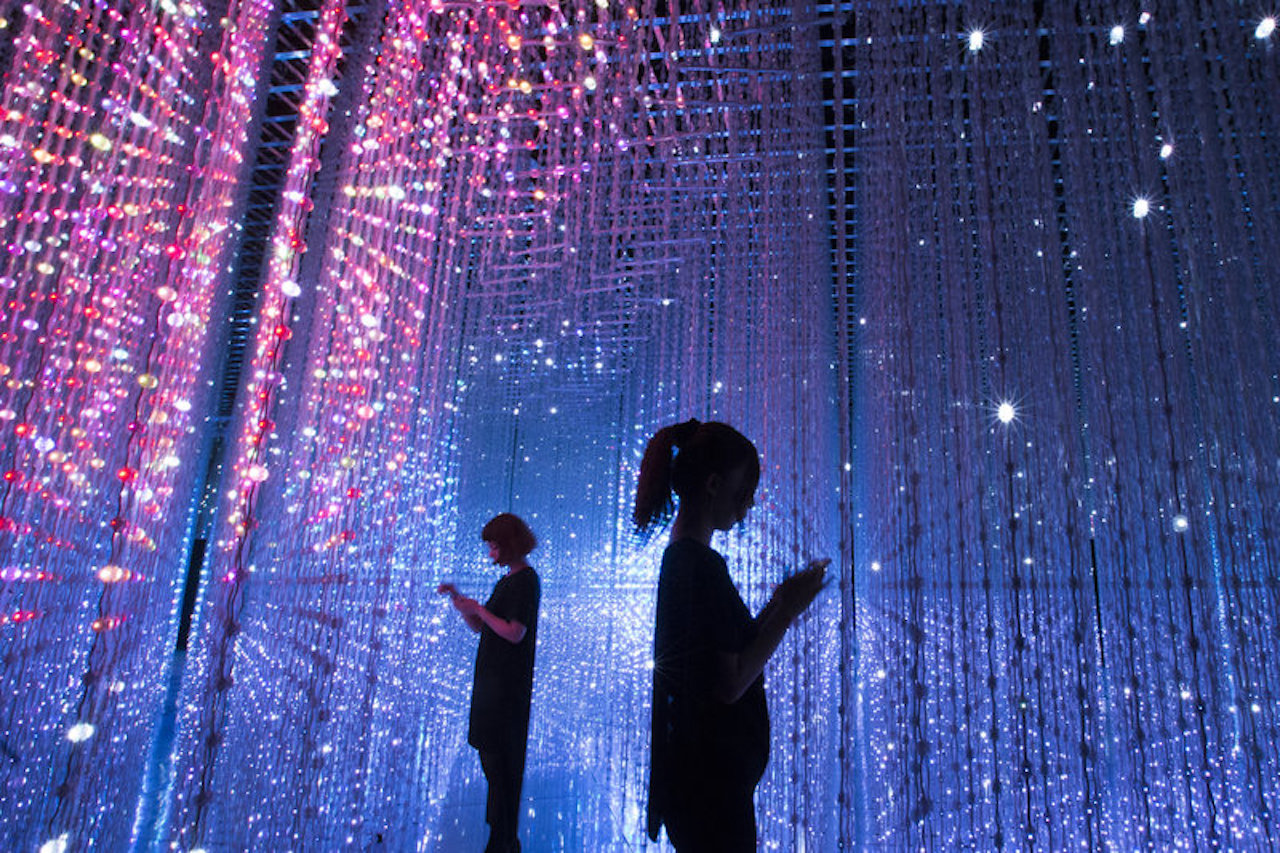 Takuya Takei also shared on where he gets his inspiration from. For example, one of the flower installation ideas came to their mind when they went to the suburban area of Japan where the whole city is with blooming flowers.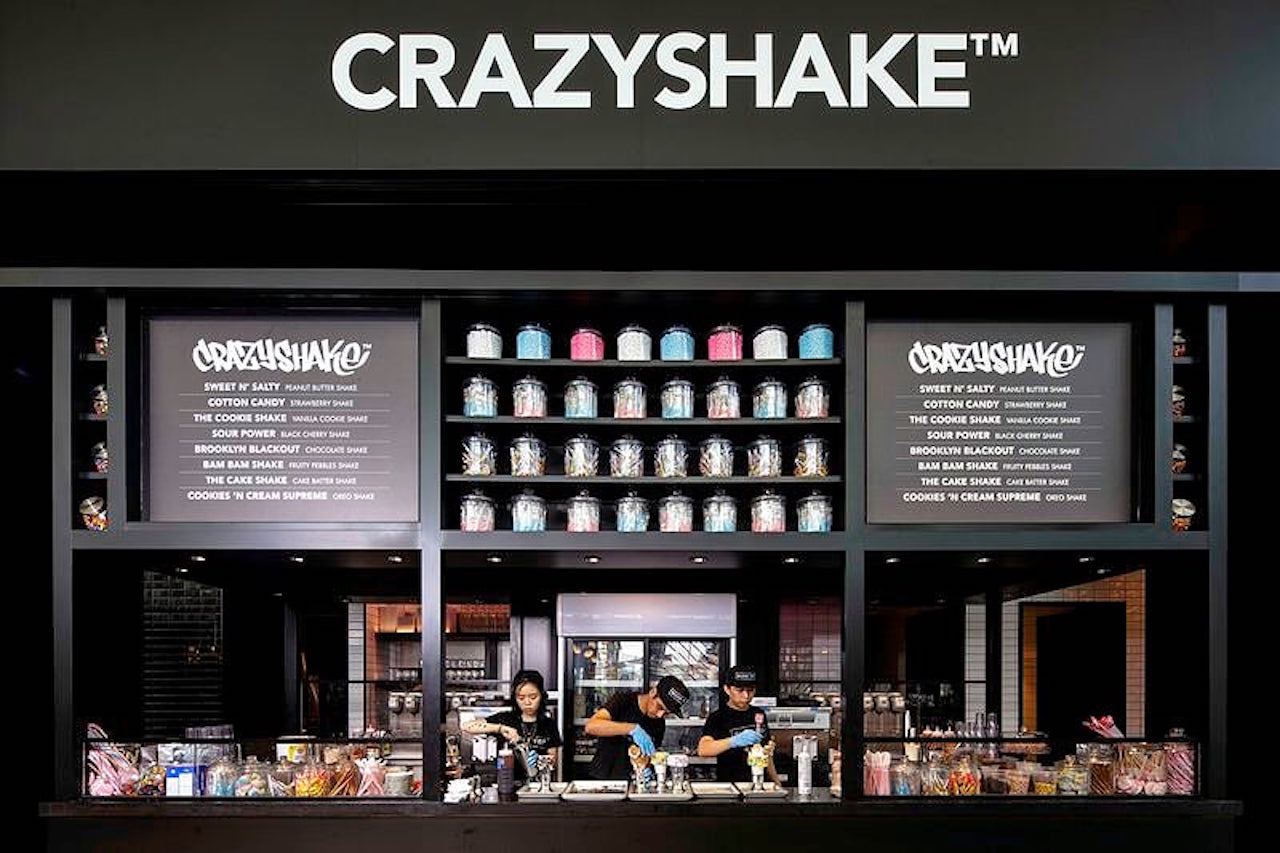 After exploring ArtScience Museum, don't forget to make your way to Black Tap Craft Burgers & Beer, the award-winning New York burger and milkshake sensation that open its first expansion in Asia at Marina Bay Sands. The 133-seater restaurant located at The Shoppes at Marina Bay Sands will offer classic craft burgers such as the All-American Burger and the award-winning Greg Norman Burger, with wagyu beef, house buttermilk-dill sauce, blue cheese and arugula.
We have the chance to tried all of the burgers and snacks at the opening party, some of our favourites include Falafel Burger Salad, Spicy Korean BBQ wings, Crispy Brussels Sprouts and Fried Mozzarella and etc! Also, you must order Black Tap's signature CrazyShake™ milkshakes feature flavours like original Cotton Candy strawberry shake, Bam Bam Fruity Pebbles shake and other signature flavours.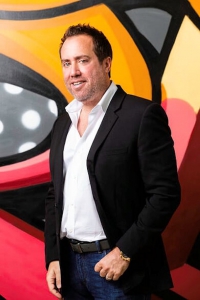 According to Chris Barish, the owner of Black Tap Craft Burgers & Beer where he started a 15-seater burger joint in New York's Soho neighbourhood in 2015 and has grown into an empire of 11 restaurants across the globe this year, he said that fun is the main goal/philosophy of opening Black Tap Craft Burgers & Beer a few years back. And most importantly, although it takes a little bit more time in order for the restaurant to reach Singapore from New York, Chris also said the team would like to explore more in Asia and hopefully will be able to expand the restaurant into Malaysia!
We really enjoyed what we did on this short trip, from staying in Marina Bay Sands, exploring ArtScience Museum, to having dinner at Black Tap Craft Burgers & Beer, all of this has re-energized ourself fully! We are now thinking of Cotton Candy strawberry shake and All-American burger already! We look forward to the next visit to these places again soon!
For more information, visit marinabaysands.com.
Read also: #TravelReview: Interweave of Day and Night: New "Water" Experience with Tropical Charters Yacht