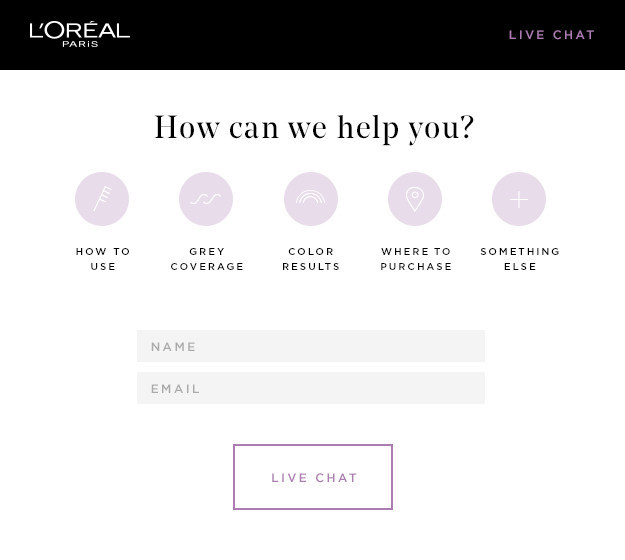 L'Oréal Hair Colorist/Paris offers women expert advice through new live chat hair color consultation tool available at the click of a button on desktop and mobile. The feature, allows the iconic beauty brand to help women find their signature hair color, correct coloring mistakes and receive personal product recommendations by chatting instantly with an expert trained to give professional advice directly on the L'Oréal Paris Hair Color page.
The live chat function is immediately available upon visiting the L'Oréal Paris Hair Color page. Whether the goal is to go lighter, darker, enhance a current color, fix a coloring mishap or cover up grays, women will receive personal advice and a range of recommended shades available for immediate purchase as part of their consultation.
"The tool allows us to enter into a mutually beneficial partnership with consumers by combining one-on-one engagement with a hair color expert with technology that helps us to better understand our Hair Color consumer," said Celine Dumais, Vice President of L'Oréal USA's Consumer Care Center.
For more information on L'Oréal Hair Colorist/Paris products and personal consultations visit lorealparisusa.com/.
Read also: Introducing Balmain's Limited Edition Hair Perfume