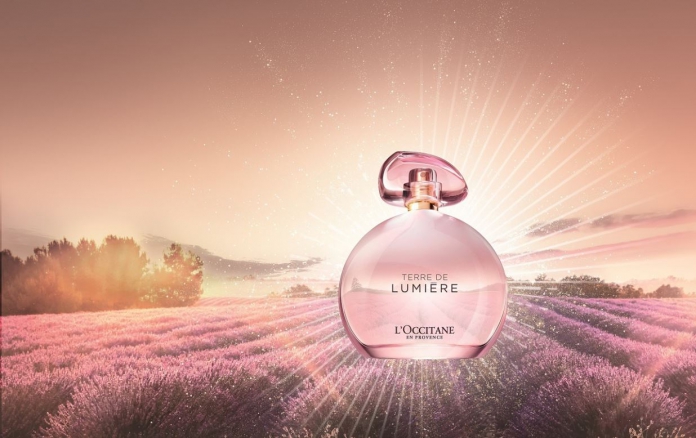 It's the scent of daybreak, the beautiful dawn as the sun's rays emerge gently over the horizon. Inspired by Provence at first light, the serene notes of L'Occitane's new tender, floral fragrance, Terre de Lumiere, evolve slowly, giving each accord the time to reveal itself fully, like the unfolding dawn.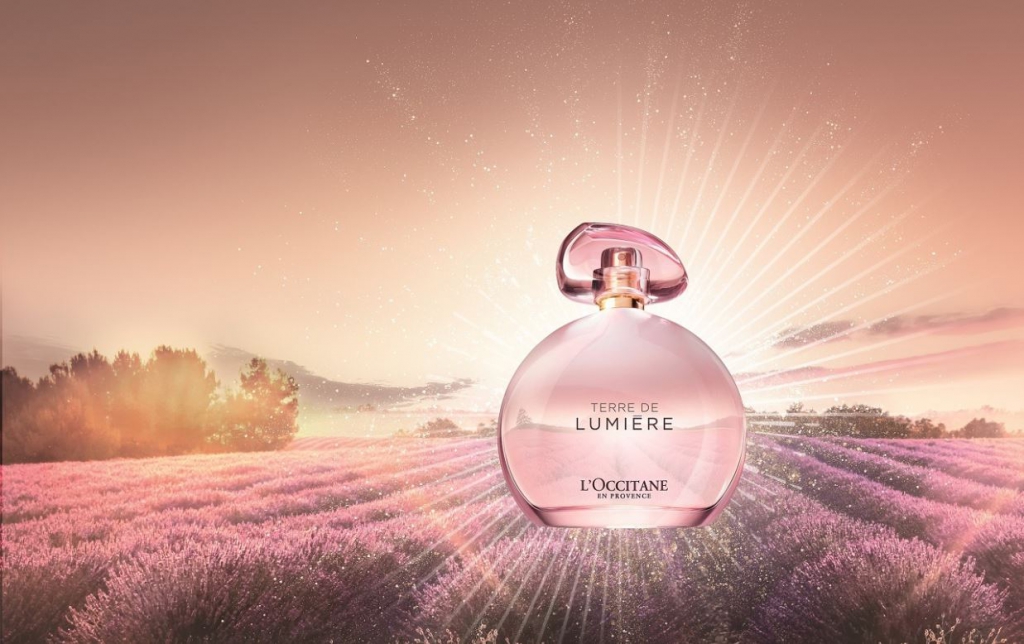 L'Occitane wanted Terre de Lumiere to capture the light that arouses emotions, the essence of the most beautiful moment on earth, the sunrise. Composed by a trio of perfumers from Grasse, Calice Becker (Master Perfumer), Nadège Le Garlantezec (Perfumer) and Hyamala Maisondieu (Senior Perfumer), the Terre de Lumière L'Eau is made in perfect harmony, as they brought the fragrance of their own memories and emotions of dawn in Provence.
The iconic bottle shimmers with the powder pink hues of flower blooming in the dawn light. Crystal clear and light as air, Terre de Lumiere begins fresh and delicate as a dewdrop glistening in the dawn light. Before the flower blooms at the heart of the fragrance, bergamot and pink pepper notes bring the fresh air of dawn. Then, as the sun warms the earth, floral notes revel in white musk and tonka bean scents, revealing the most voluptuous accords.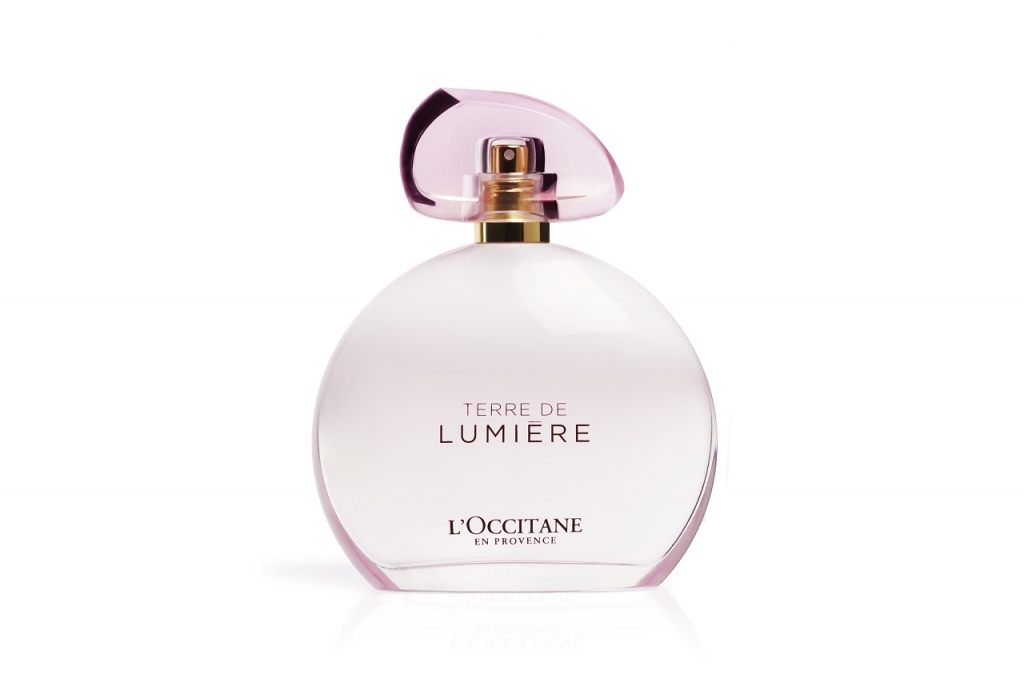 L'Occitane's Terre de Lumiere EDT is available in 50ml (RM280) and 90ml (RM380) and completes with a Gentle Shower Gel in 250ml (RM98), Beautifying Body Milk in 250ml (RM140), Radiant Balm in 30ml (RM45), and Perfumed Soap in 75g (RM33).
Read also: Indulge And Restore Your Skin's Youthfulness With L'Occitane's Bestselling anti-ageing skincare collection: Immortelle Divine