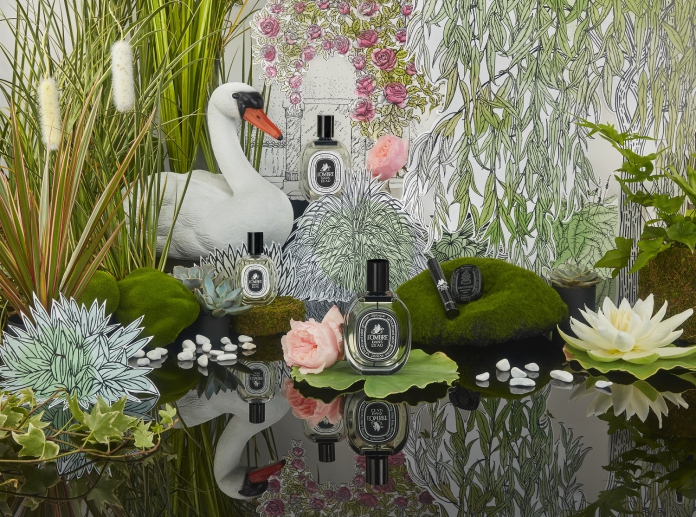 At first, an old stone wall timidly lit by the morning sun and covered with ivy and blackcurrant buds. Scents of leaf sap and leaves freshly crushed in the hand,
Then, in the shade of an arbour, shrubs and marble ornaments lay tangled with tangerines and bergamots. Along the path, the slightly sharp yet sweet citrus notes soften the initial pungency of the blackcurrant leaves,
Just beyond the discovery of a half-hidden gate beneath a flurry of old roses. Freshness and sensual softness,
At last, a regal swan, as white as snow, drifts on the dark waters of a peaceful pond.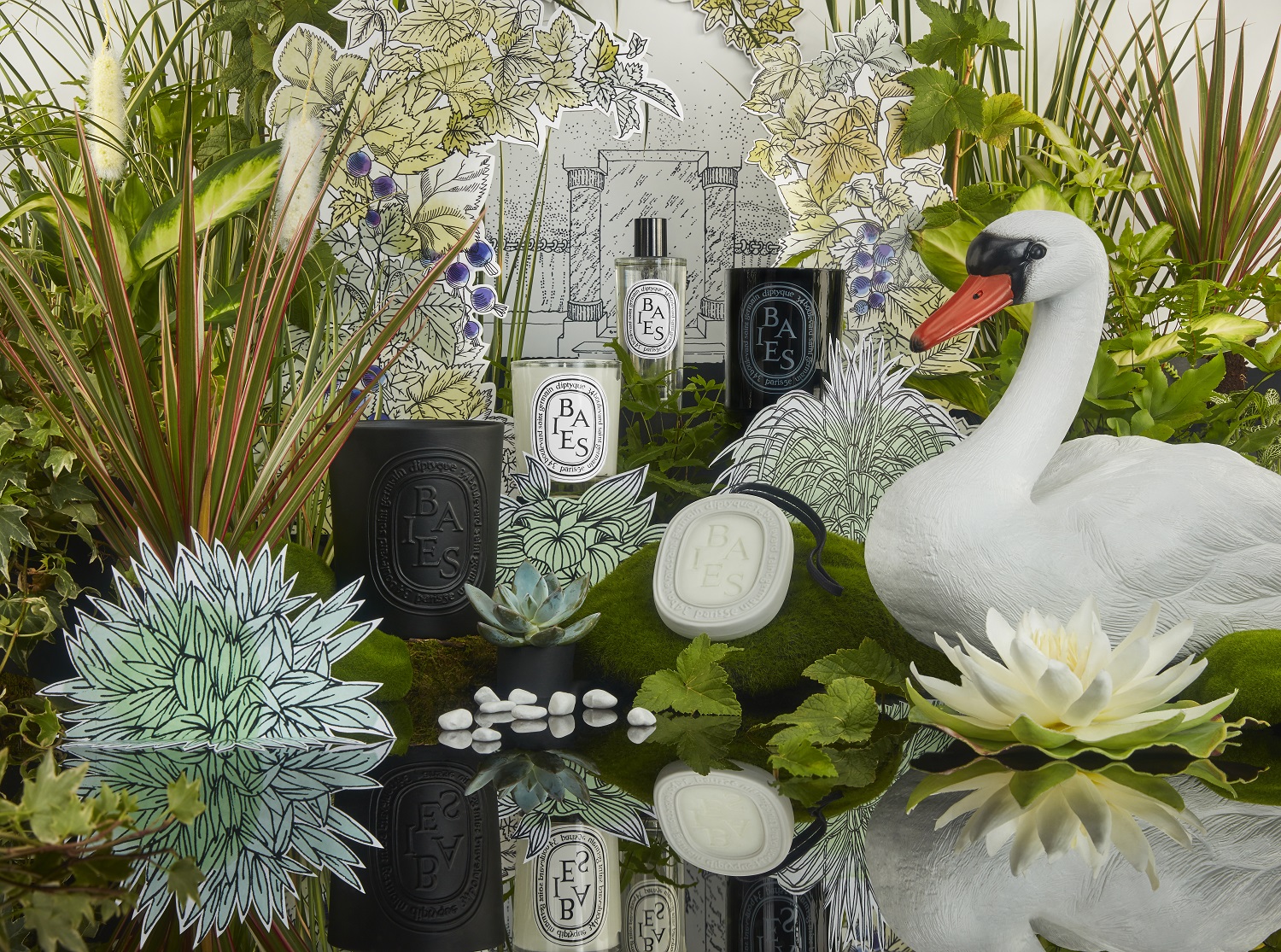 L'Ombre dans l'Eau, one of diptyque's most famous scent tells the story of a hidden garden and peaceful streams, of summer slumbers in the cool shadow of a weeping willow. It is the green moss around the pool, the silver lightning of the fish under its golden waters, and the rainbow of the dancing dragonfly above. A romantic garden that can only be discovered through the eye of a poet.
The L'Ombre dans l'Eau, Eau De Toilette was created on 1983, poetically christened by Christiane Montadre-Gautrot, one of the three founders of the House who was inspired by a memory of a friend of the founders. She was picking blackcurrants to make jam and some roses for her bouquet when she was struck by the impressive fragrance combination of the blackcurrants and roses on her hands which led to Desmond Knox-Leet, one of the founders of the House to experiment with this accord and created the L'Ombre dans l'Eau.
The history of L'Ombre dans l'Eau continues in the house of the Baies scent, taking inspiration from that same moment. The irresistible freshness of a bouquet of roses, sweetened with blackcurrant leaves which is also one of diptyque's most popular scents.
Explore the L'Ombre dans l'Eau scent.
Explore the Baies scent.
The L'Ombre dans l'Eau and Baies collection are available at :
Diptyque Pavilion Kuala Lumpur, KENS Bangsar Shopping Centre, KENS apothecary Bangsar Village II, KLCC, The Gardens & One Utama. www.kensapothecary.com.my
Read also: The Rosa Mundi Collection, A Meeting Between Diptyque & Antoinette Poisson