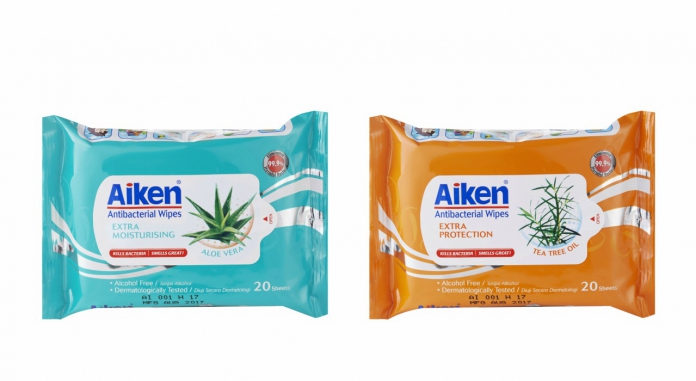 Clean your hands after snacking and angpau collecting with the new AIKEN Antibacterial Wipes that eliminates 99.9% of harmful bacteria effectively while smelling great and leaving your skin feeling moisturised. Plus, its dermatologically tested and are 100% alcohol-free.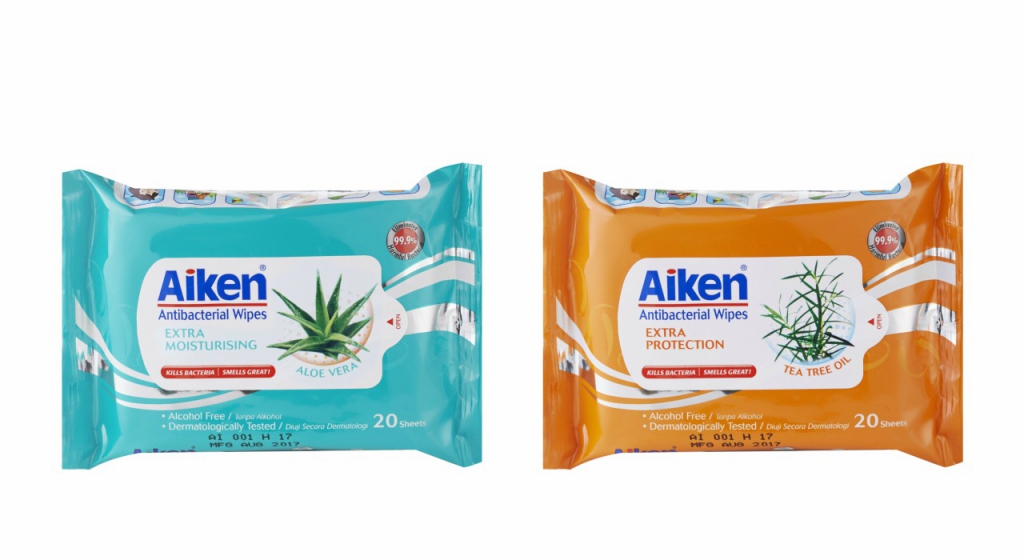 Great for on-the-go, you can use these antibacterial wipes wipe down grocery carts and shopping basket handles; or to clean your hands after selecting your perishable items such as meat, vegetables and fruits can help reduce the transmission of harmful bacteria.
Keep in in your car or handbag to sanitize your hands and body when you are involved in outdoor activities, travelling, picnics, at public toilets, at the park, or after snacking and collection angpaus.
Pick from the two variants according to your skin's concern.
1. AIKEN Antibacterial Wipes in Extra Protection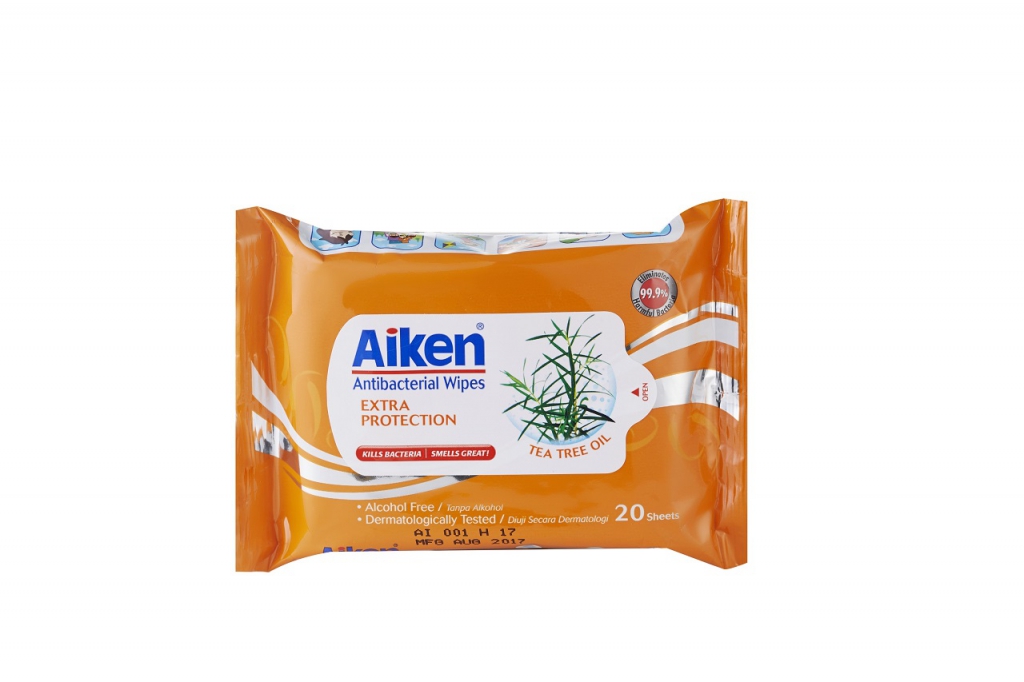 Formulated with tea tree oil that is renowned for its natural purifying and antibacterial benefits to enhance protection. It instantly refreshes and cleanses the skin from impurities and excess oil, leaving skin feeling ultra-clean, soft and refreshingly scented.
2. AIKEN Antibacterial Wipes in Extra Moisturising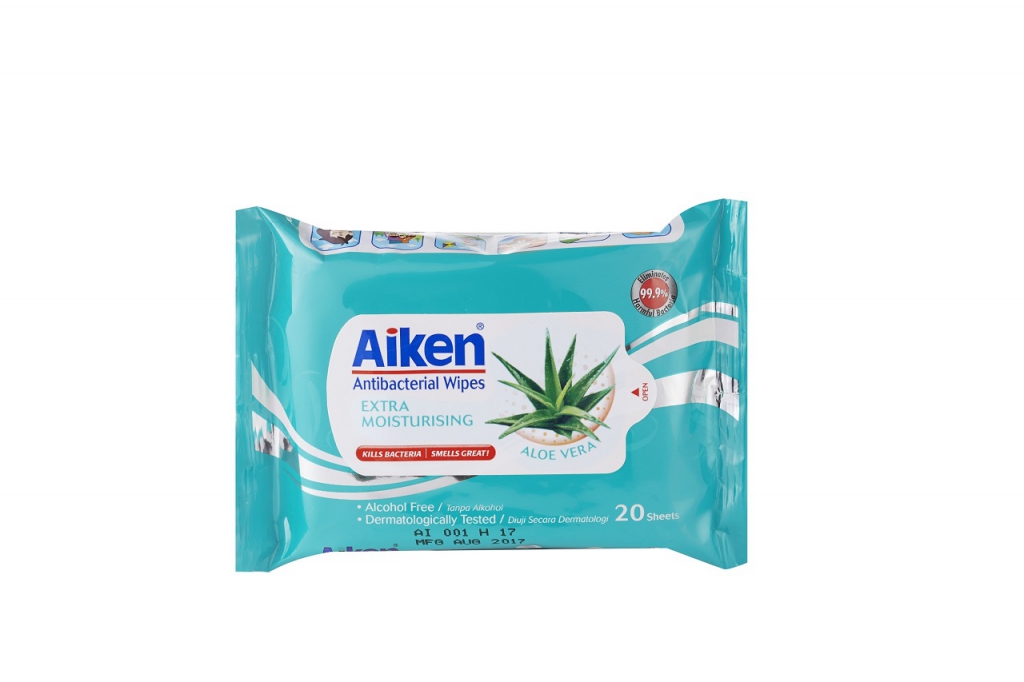 Enriched with Aloe Vera to moisture and soothe skin and yet kills 99.9% of harmful bacteria, leaving skin feeling smooth, fresh and moisturised. The wipes are made of soft textured fabric that gently cleanses without any discomfort.
The AIKEN Antibacterial Wipes in Extra Protection & Extra Moisturising are retailing at RM6.50 (WM)/ RM6.80 (EM) for twin packs of 20 sheets per pack and are available at all leading supermarkets, hypermarkets and pharmacies nationwide.
Read also: #Scenes: Safi Rania Gold Range Reformulated With BEETOX Technology