Our hands and legs are always hard at work so why not give yourself a little treat this Christmas? I made my way to Energy Spa and Wellness, to give my arms and legs the TLC that they needed.
And the spa has the perfect treatment for those who just wants to pamper their arms and legs only just in time for Christmas which is called Joy, an intensive hand and feet paraffin treatment with a 45-minute half leg massage.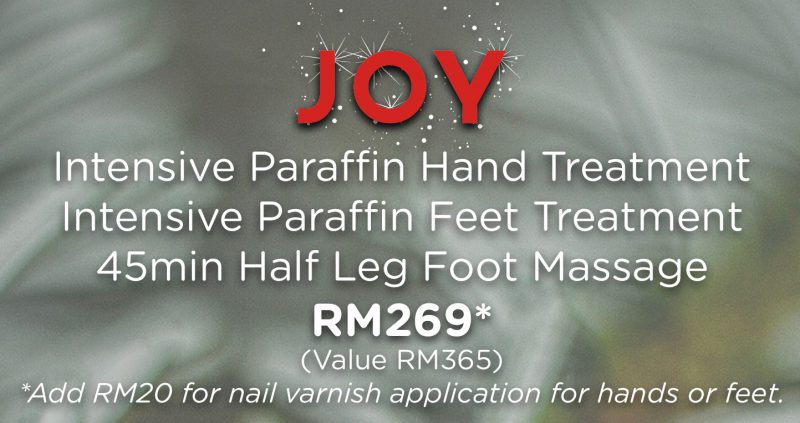 After getting changed to the comfy bathrobe, I adjourned to the Ladies Lounge for a cup of warm ginger tea before beginning my treatment.

The Treatment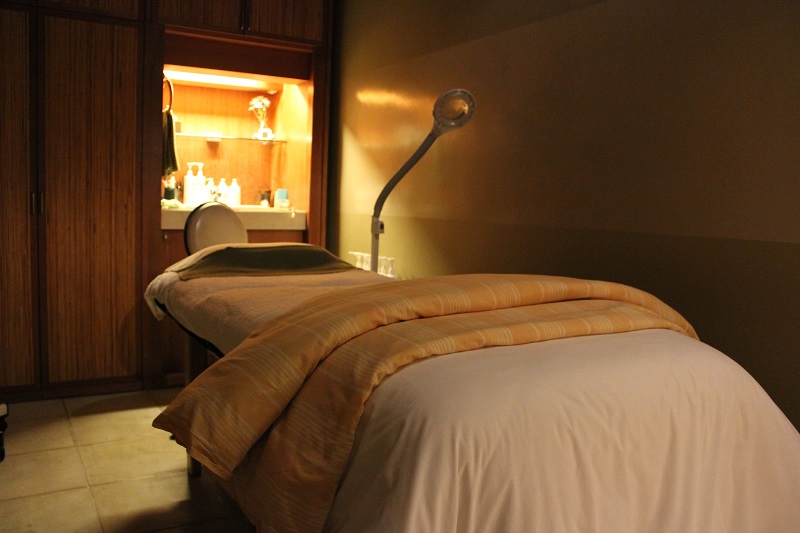 It starts with a scrub on both halves of my arms and legs to remove the dead skin which will help make the paraffin treatment more effective. The feet gets a more thorough scrubbing with a pumice stone around the heel which is what most of us need from wearing heeled shoes on a daily basis.
With a warm towel, the scrub is wiped off before the therapists began shaping, filing and buffing my fingernails and toenails. At this point, you can opt for a manicure or pedicure but since my nails were buffed until it's shiny, I didn't think it was necessary for a coat of polish to cover it's shining glory.
Once all your nails are primed, here's where the paraffin treatment comes in.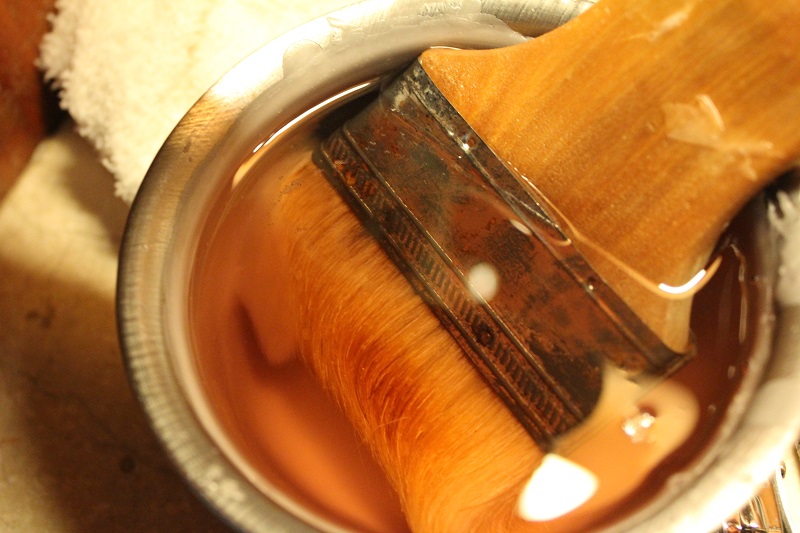 After covering the bottom of my arms and legs with plastic, the warm liquid paraffin is then drizzled and brushed around my arms and legs, before being wrapped immediately after. I was wrapped up for about 10 minutes before the therapist came to remove the paraffin. I felt like a snake which has shed some new skin because my skin felt renewed.
Once the paraffin treatments are done, I was brought back to the Ladies Lounge for the 45-minute half leg massage.

My Verdict
The bottom half of my arms and legs have never looked better, with nicely shaped and buffed to shine nails and brighter, moisturized skin. Not forgetting the 45-minute half-leg massage which was a nice ending the whole treatment, as I sip some refreshing ginger tea to settle back to reality. My nails still remained smooth and shiny after a week of the JOY treatment. This treatment will make a nice Christmas gift for the guys too!
Check out other Energy Spa & Wellness Christmas promotions, you're bound to find the perfect package to finally give yourself or a loved one, a well-deserved R&R.
Contact Energy Spa & Wellness at 03-42568833 to find out more information.
Read Also: Experience 'Wellness in the City' At Energy Spa & Wellness