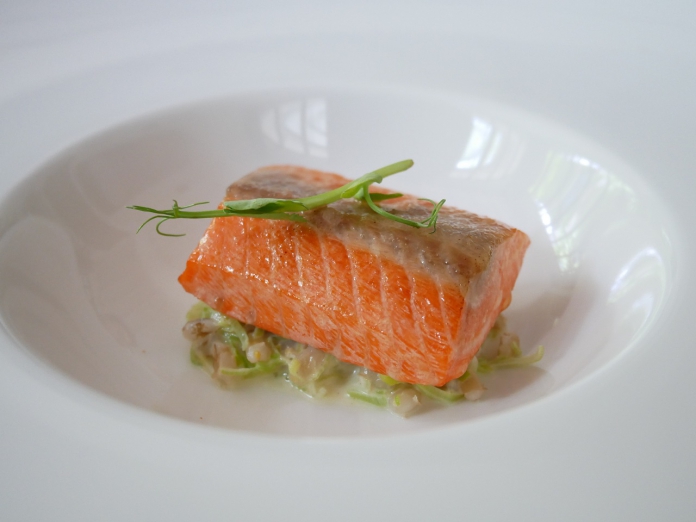 Want to take Sunday brunch to a classier level? We recently did at Maison Française where we savoured the new Sunday Brunch 6-course degustation menu.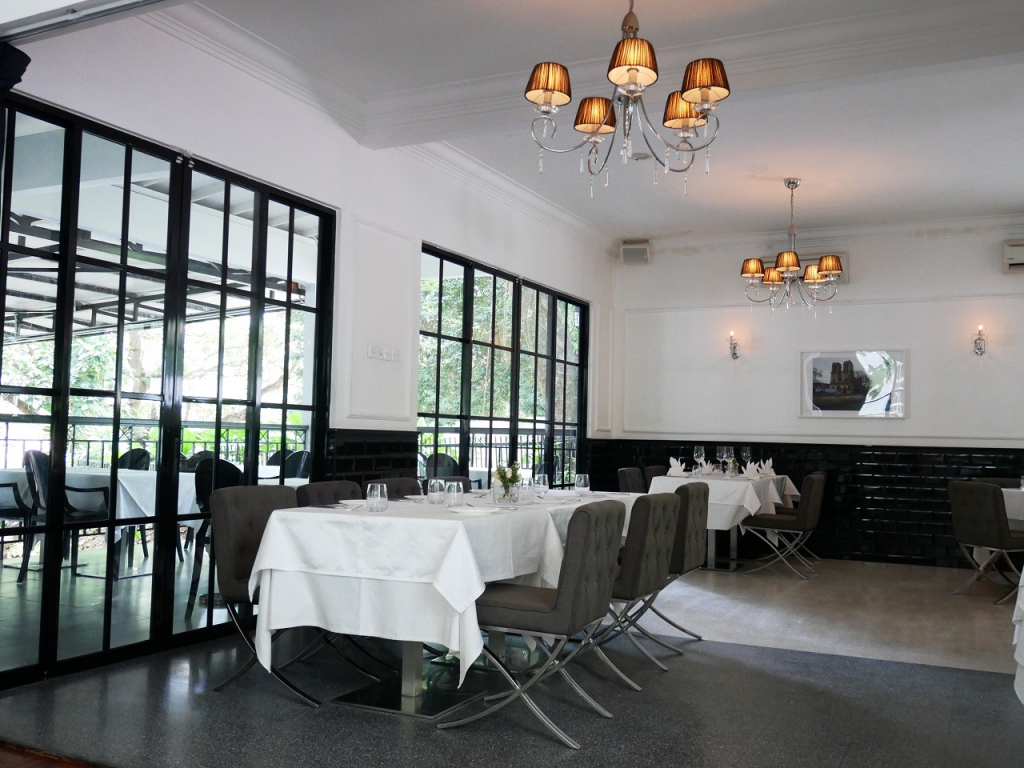 Maison Française aka The French House has always been known as one of the best spots for a romantic candlelit dinner so why not go bring the romance to Sunday brunches? See what'll you be savouring in the 6-course menu below.
Salad: In-house Smoked Salmon Salad with Fennel & Tonka Bean Mayonnaise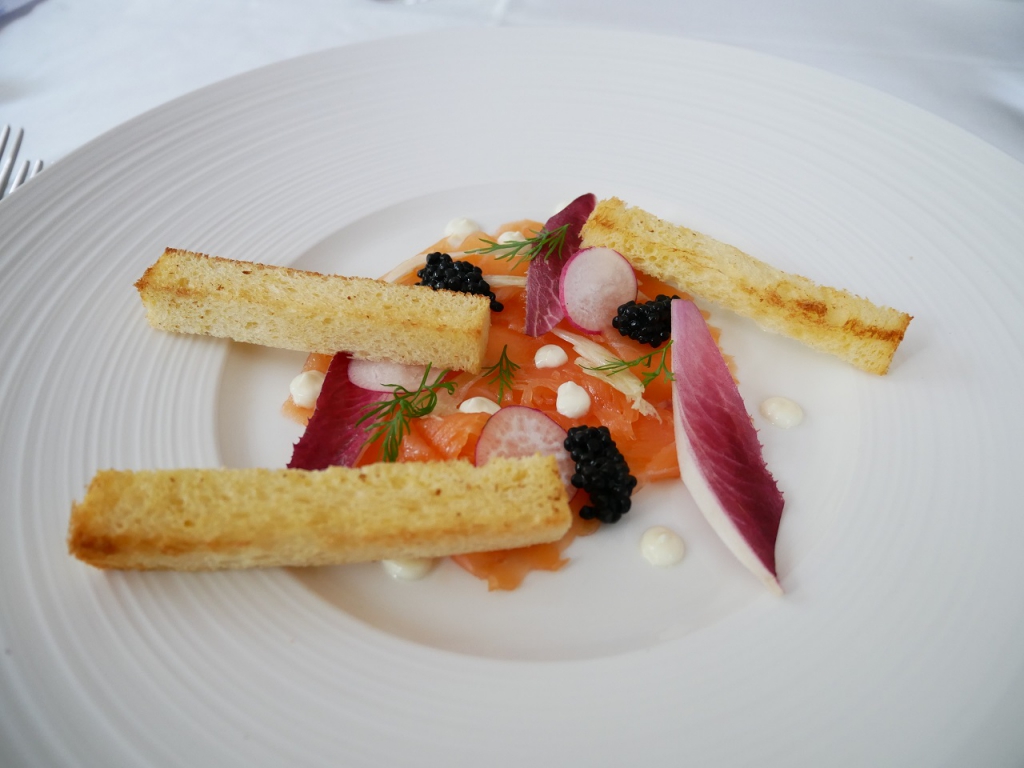 The salmon was cured and flavoured just right. While the touches of caviar in this dish brought the somewhat simple dish to new heights. Croutons are crispy which added an extra crunch to the whole dish.
Velvety Pumpkin Soup with Chestnuts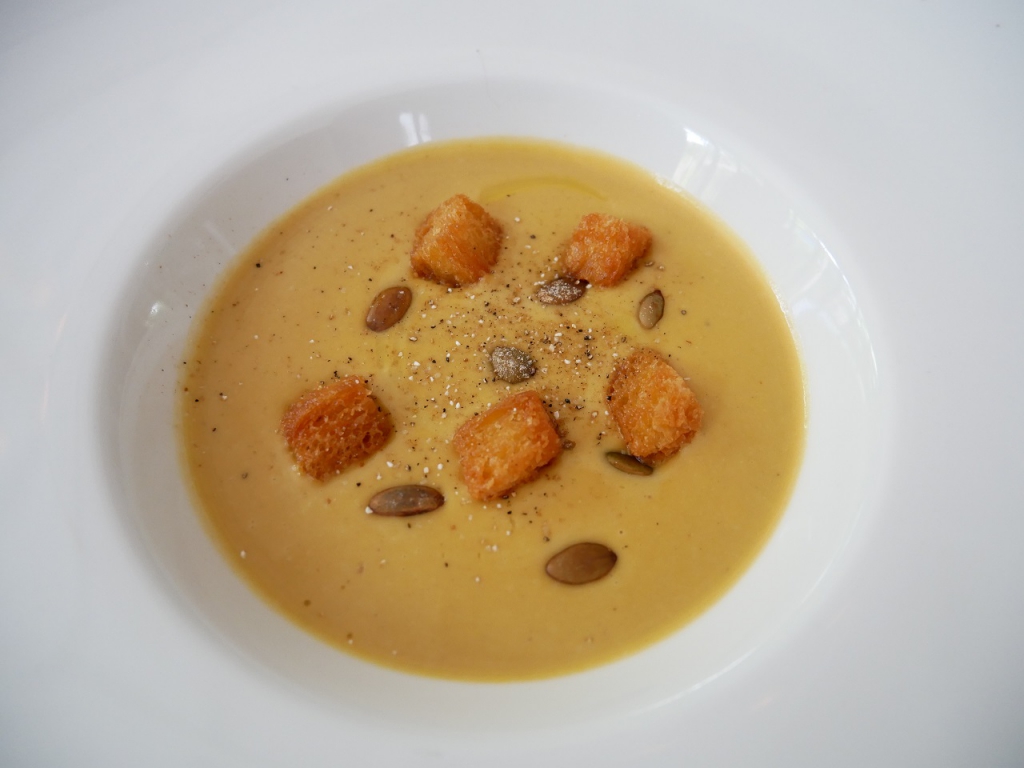 It turned out to be one of the best pumpkin soups I have ever had in a long time! The sweet chestnut aftertaste got my tastebuds excited for more!
Scrambled Eggs with Brie Cheese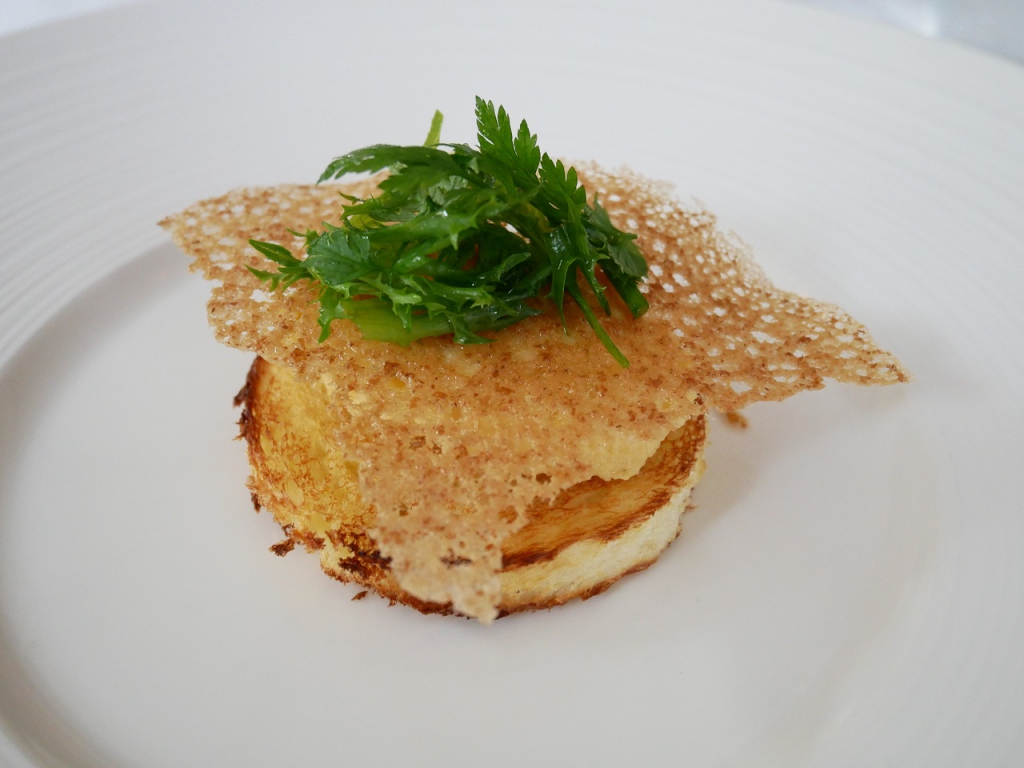 With a crisp toasted slice of brie cheese sandwiching the fluffy scrambled eggs with a toasted bread, this was definitely a fancy way to have scrambled eggs with toast. The brie cheese gave a touch of sweetness to the dish too.
Salmon with Barley Risotto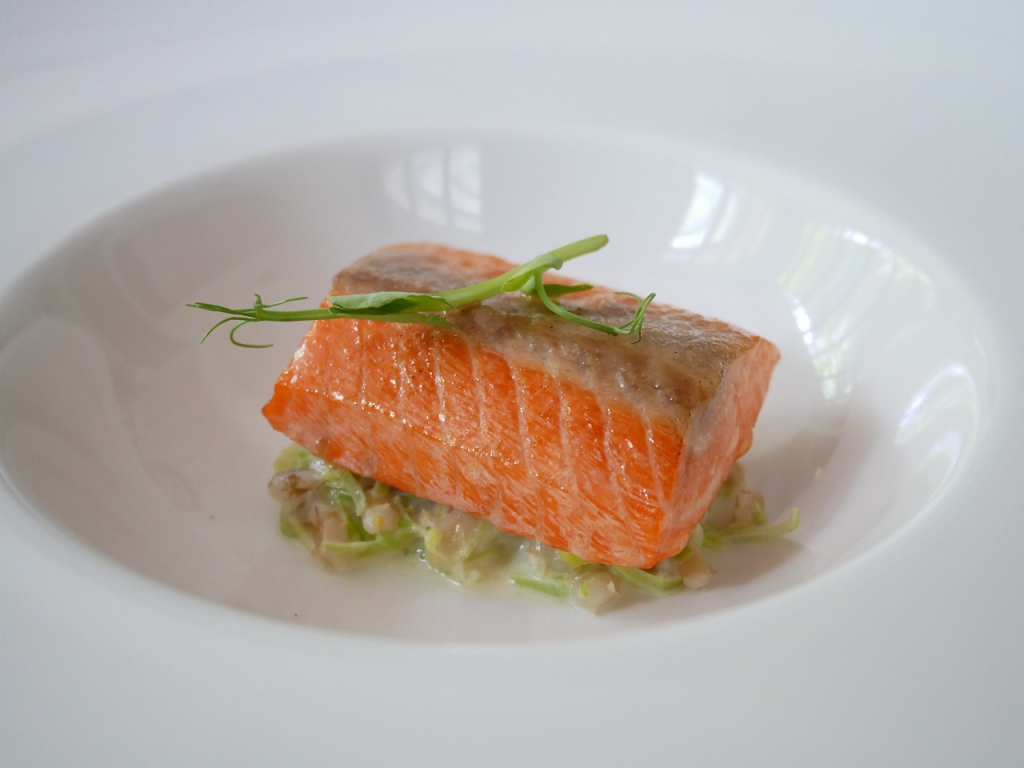 The saltiness of the salmon was balanced out the the creamy barley risotto that's cooked with fennel. The salmon was a tad overcooked or else the dish would have been perfect.
Duck Confit with Lentils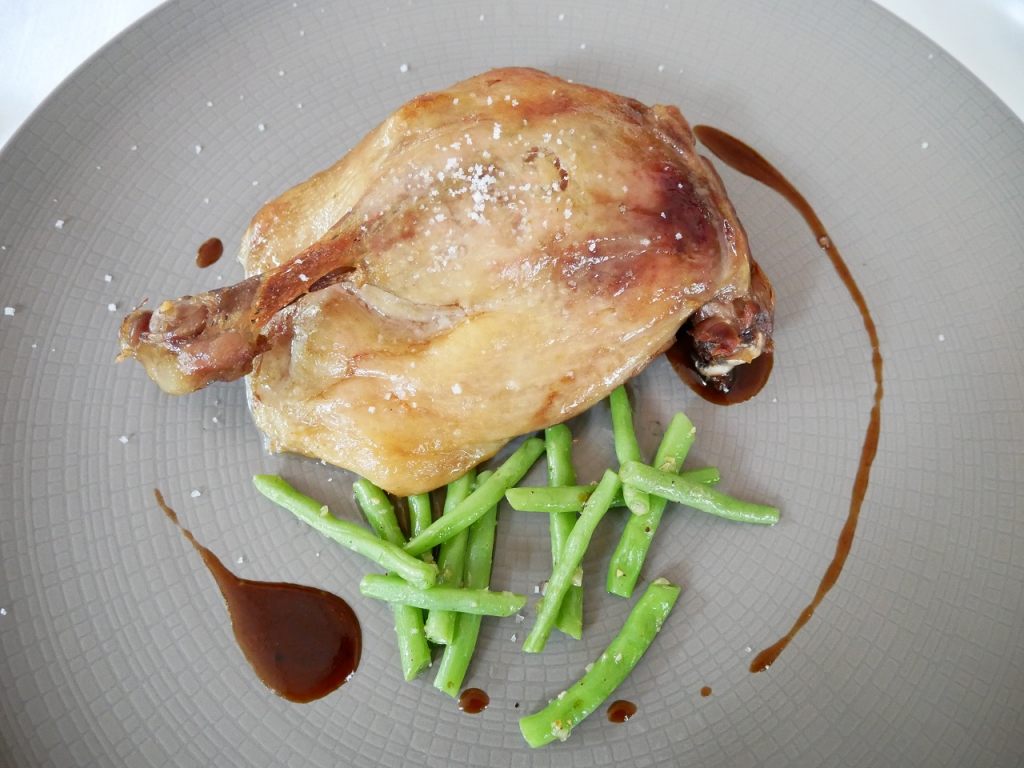 If you ever felt that the duck confits you had around here are not great portion-wise then you'll love the generous cut you'll be getting here that'll fill you up for sure. The skin is crisp and insides are juicy but it was salty when I had it so if it was tuned down a notch, it would have been just right.
Gingerbread Spice Creme Brulee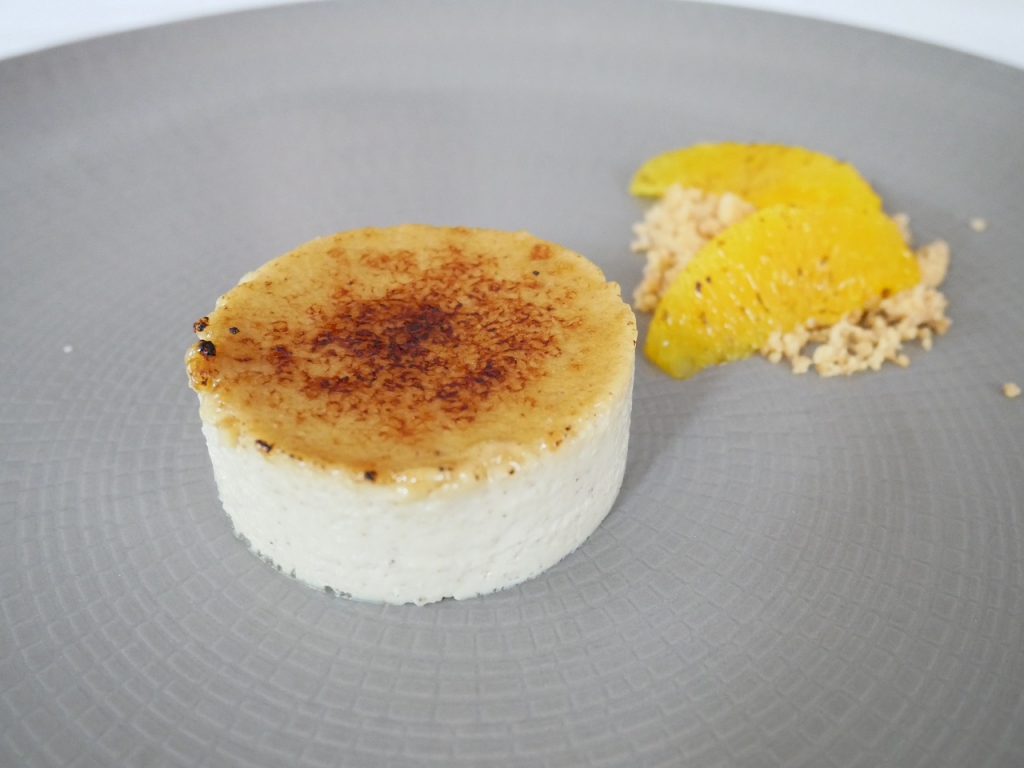 This creme brulee was made with vanilla beans and had a hint of spice that brought its sweetness. The sugar was melted nicely that added a slight texture to the creamy creme underneath.
Verdict
Having a fancy brunch in a cozy venue like Maison Française on Sundays made us wish that it's #SundayVibes all the time. The whole course will fill you up nicely and you can even opt for the wine option if you'll like to start wine o'clock with your brunch. The 6-course Sunday brunch is priced at RM148++ and RM188++ (with wine) per pax.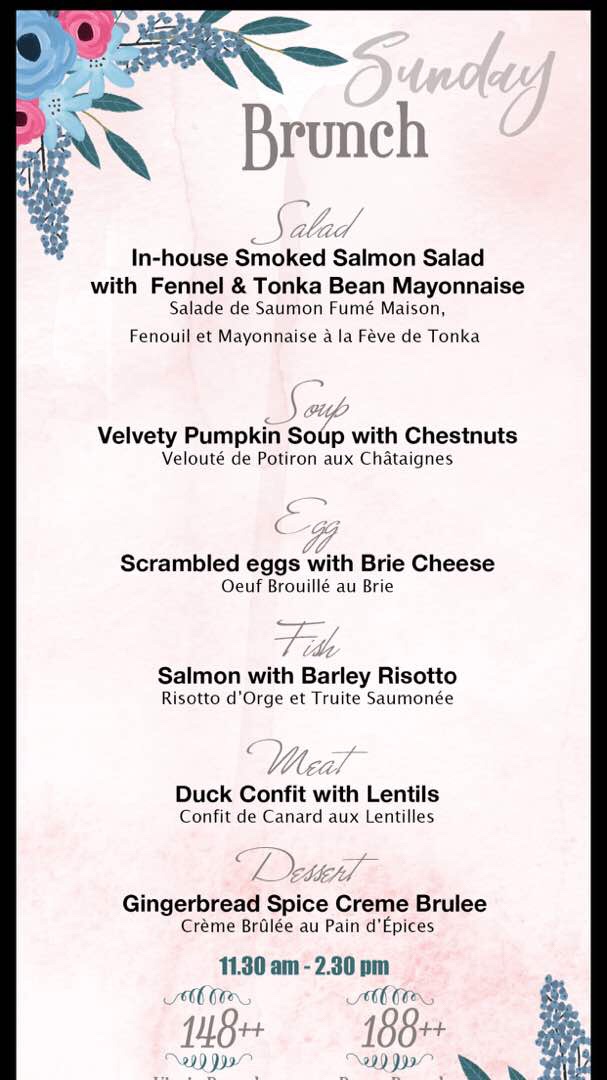 Our Favourite Dishes from Maison Française:
Velvety Pumpkin Soup with Chestnuts
Scrambled Eggs with Brie Cheese
Gingerbread Spice Creme Brulee
Address: 5 Jalan Changkat Kia Peng, 50450 Kuala Lumpur, Malaysia.
Tel: 03 21441474 / 019 2431200
Operation Hours: Monday – Friday (12pm – 3pm For Lunch / 6pm – 11pm For Dinner), Saturday (12pm – 3pm For Lunch / 2pm – 5pm For Afternoon Tea / 6pm – 11pm For Dinner), Sunday (11:30am – 3:30pm For Sunday Brunch / 2pm -5pm For Afternoon Tea / 6pm – 11pm For Dinner)
* Lunch will not be served on Sunday. Daily Last Call is 9:45pm.
Follow Maison Française on Facebook and Instagram for the latest updates.
Read also: #FoodReview: 2OX French Bistro & Bar, The Row Kuala Lumpur