Every girl's dilemma is often "what do I wear" as they stare into a closet full of clothes. How is that possible?
With so much to pick from, you would think we'd never have to worry about our outfit selections – so what can we do to help make our outfit choices easier? Versatility is key!
Invest in Staple Pieces that Never Go Out of Trend
1. Chunky Accessories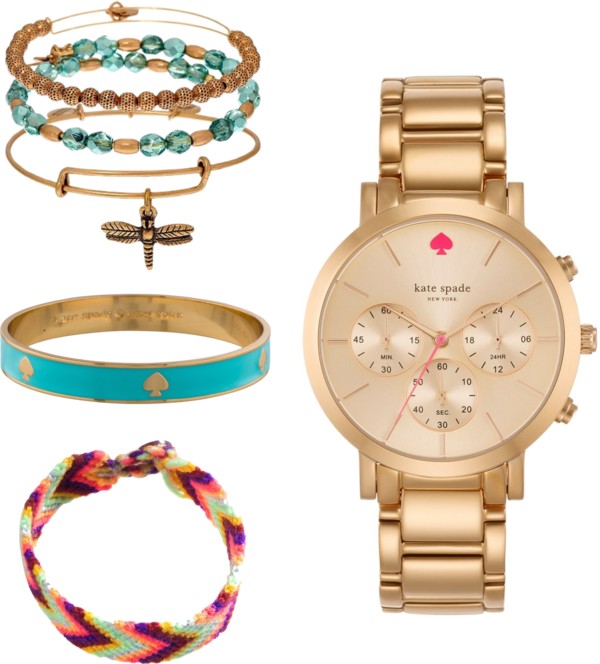 Whether it be a watch, or a statement necklace, or bangles, or chunky bracelets – these accessories will add a little bit of an upgrade to your usual outfit. You don't have to spend a fortune on them either with more fashion brands coming up with their affordable range. Throw these atop a t-shirt and a pair of jeans and you've instantly given the outfit an added boost. Also, accessories are wearable over and over again so you'll definitely be getting your money's worth.
2. Plain White Shirt and/or Tee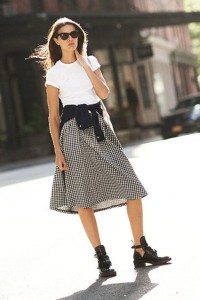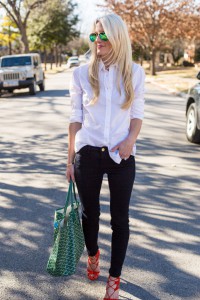 Nothing is more essential than this trusted shirt or tee in white. It's absolutely versatile and can be paired with pretty much any bottom or worn as an underlayer beneath that jacket, sweater, or scarf. Style it up, or dress it down, it looks great either way. A total must-have.
3. Ballet Flats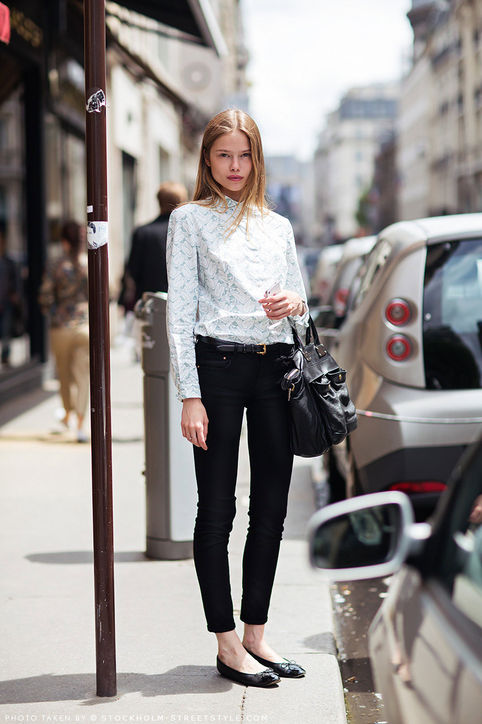 Pair this with your jeans or a cocktail dress and don't miss a beat. It's a staple for any girl who needs to look chic and it's perfect for days when you just can't handle high heels. You won't be compromising on style either!
Related: Heels vs Flats – Which is Best?
4. A Fitted Blazer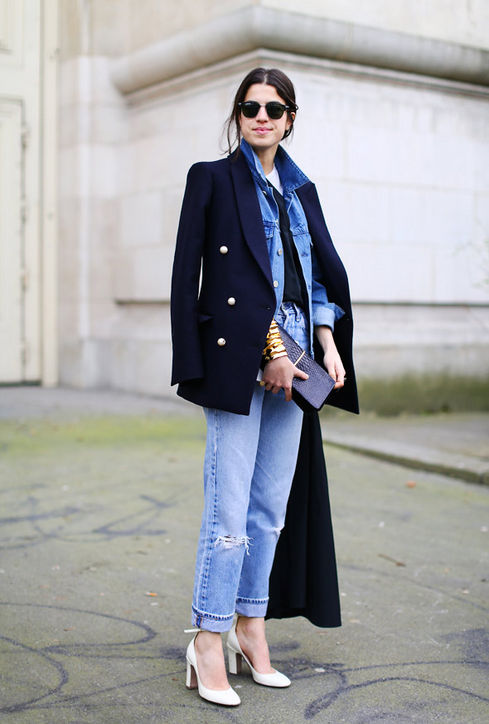 Perfect for those "Smart Casual" dress codes – throw this over a white tee and jeans and instantly have an upgraded look. Or how about throwing it over a chic dress? Not only does it look great, but it keeps you warm too (if you're in a cooler venue).
5. A Striped Shirt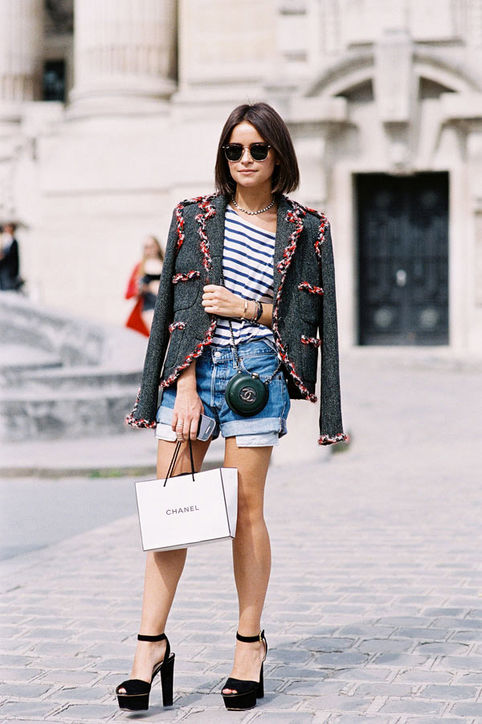 Versatile and looks great with anything – black pants, denim shorts, a pencil skirt, leggings. It's also always in style and on trend so you won't have to worry.
6. Black Pants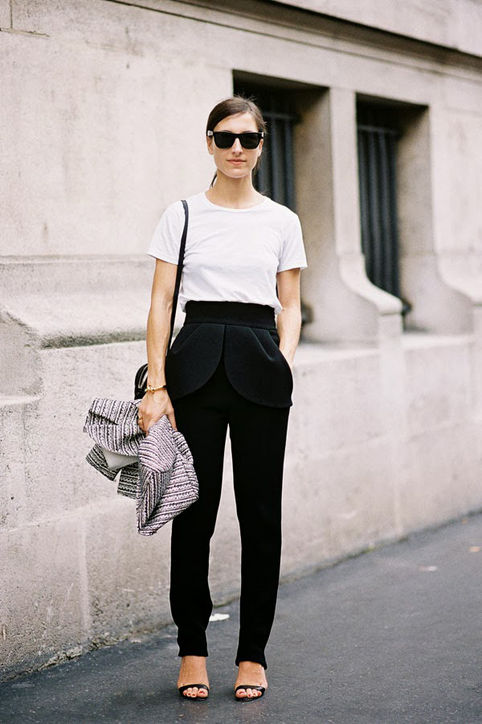 If you don't have a pair of black pants that make you feel great when you slip them on, then you need to go out there on a hunt. Choose any style that flatters you and that you feel most comfortable in. These will be your go-to pants more often than not – slip them on for work with a nice blouse and pumps, or a simple t-shirt with sandals for a weekend out.
7. Classic Black Pumps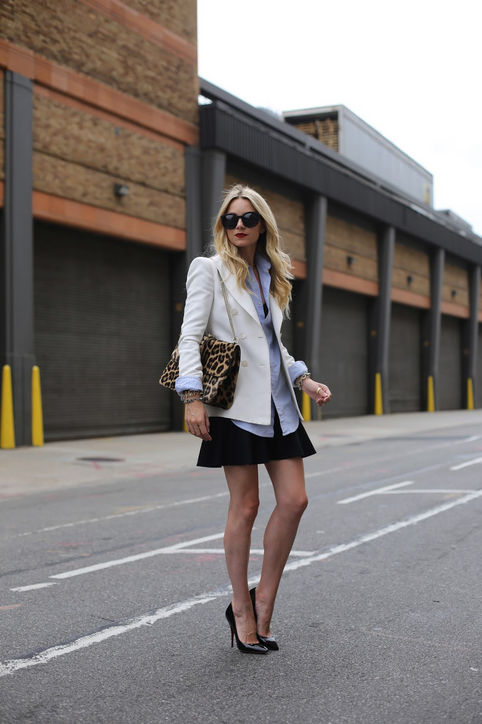 For a shoe that will go with anything you wear, pick these. They'll also make your legs look amazing.
8. The LBD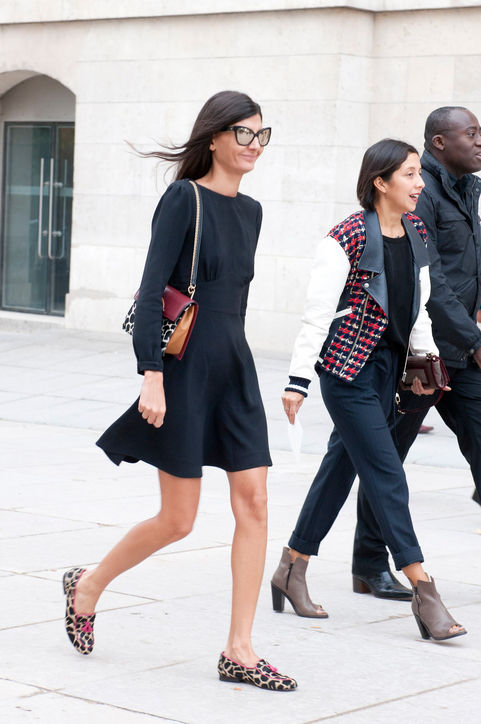 A Little Black Dress is essential! Wear it on its own, or style it up with chunky accessories. Slip on a blazer or those classic black pumps – I'm sure in your head you can already picture how versatile this staple is and how chic you instantly look.
– Cover image: nymag.com
You may also like: