Elle 70 Years of Style –
Celebrates 7 Decades with 7 Iconic Chic Dresses

ELLE, the leading international fashion brand marks its platinum 70th Anniversary this year! To celebrate its 70th year in fashion, ELLE held a "70 YEARS OF STYLE!" celebration party at Mid Valley Megamall Kuala Lumpur, on October 22, wherein they showcased the 7 iconic styles of black dress over the last 7 decades, and their Fall/Winter 2015/2016 Collection.
"Effortless chic is something that is achieved by playing with the fashion codes" – Tamara Taichman, leading Parisian stylist, artistic advisor of ELLE Boutiques

Elle Boutiques unveils the 7 iconic black chic dresses which symbolize femininity, modernity and liberty, to commemorate each decade it has spent at the forefront of the fashion world.
From the full-figured, gently ruffled skirt that exudes femininity of the 40s, the charming knee-length dress, with a voluminous skirt harking back to the "New Look" with kimono-style sleeves of the 50s, 1960s' box-style shift dress with bold, edgy lines and characteristic detailing, the flowing shirt dress complete with pussy-bow neck-tie of the 70s, the one-of-a-kind dress espousing sexiness and chicness of the 80s, the asymmetrical strapless dress that exudes a true 90s spirit, to the 00's painstakingly crafted dress, a symbol of the Noughties spirit.
At the "70 YEARS OF STYLE!" celebration party, 7 stunning local female celebrities – Deborah Henry, Daphne Iking, Tracy Chung, Siti Saleha, Lynn Lim, Carmen Soo and Sazzy Falak took to the runway in Elle's 7 iconic black chic dresses of the different decades, respectively, made it the climax of the night.
Elle Boutique also preview its Fall/Winter 2015/2016 Collection during the night!
In conjunction with the unveiling of the 7 iconic black dresses, Elle handbags has specially designed a Timeless Limited Edition, Classic & Chic Decades Clutch, comes in 7 colors, to accessorize and modernize the look from each decade, to be more fashionable today. But please be patient, as this limited edition Decades Clutch will only be available in November 2015!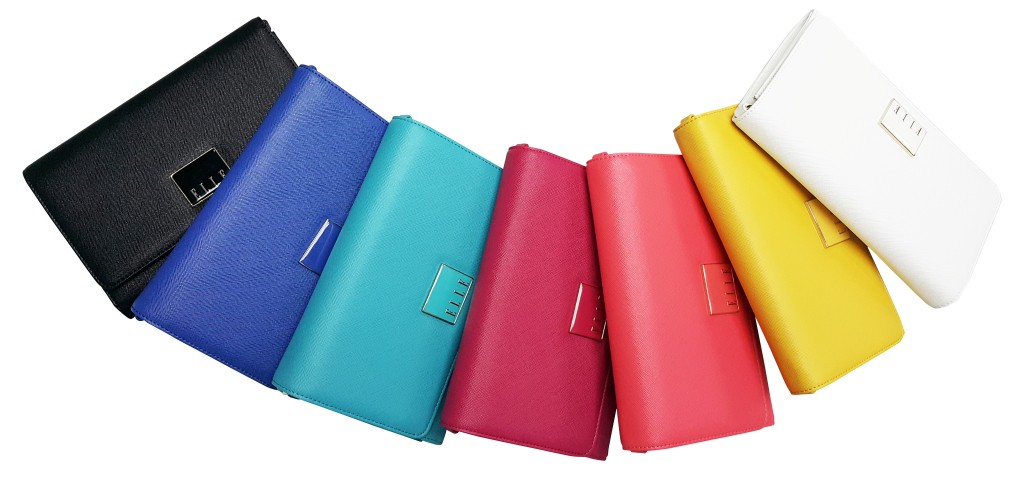 Check out below for some photos taken at Elle's "70 YEARS OF STYLE!" celebration party!