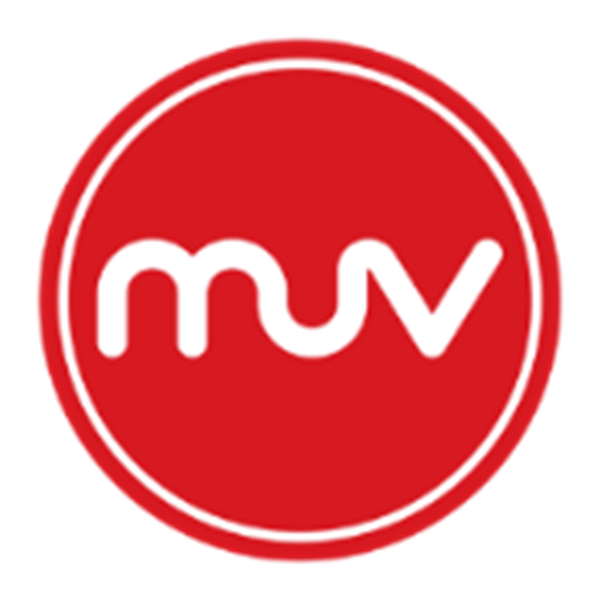 The used car marketplace MUV has recently unveiled its new brand identity with new tagline "Dare to Move", along with a new revamped website for online used car trading. 
Since its inception in July 2013, MUV has sold more than RM260 million worth of used vehicles, ran 50 auctions for more than 11,000 vehicles with a hit rate of 75%. MUV currently has three hubs in Klang Valley, Penang and Johor that are capable of housing more than 2,000 vehicles and seating 350 buyers altogether.
Available on both Apple and Google app stores (B2B only) and the website (consumers, corporations & dealers), MUV provides dashboards for users detailing vital information on vehicles; such as their inspection report, mileage, value and ratings. The mobile app also enables dealers to bid straight from their own mobile devices.
For dealers, the MUV website and mobile app empower users with the tools to view, assess and bid for vehicles in real-time. Vehicles are physically available for viewing at MUV Xchange Hubs located at its headquarters in Seri Kembangan, Bayan Lepas and Johor Jaya. Successful bidders can drive away with their purchase within 7 working days, once payment has been made. The secure bidding system allows for the price discovery process to be optimised.
For consumers, Quick Sell @ Garage provides a hassle-free and immediate solution for selling their vehicles directly to MUV. Alternatively, they can sell their vehicles on the MUV Xchange Platform that enables them to get the highest possible price through competitive bidding. Both options will require the consumer to undergo a 30 minutes appraisal to obtain an estimated value.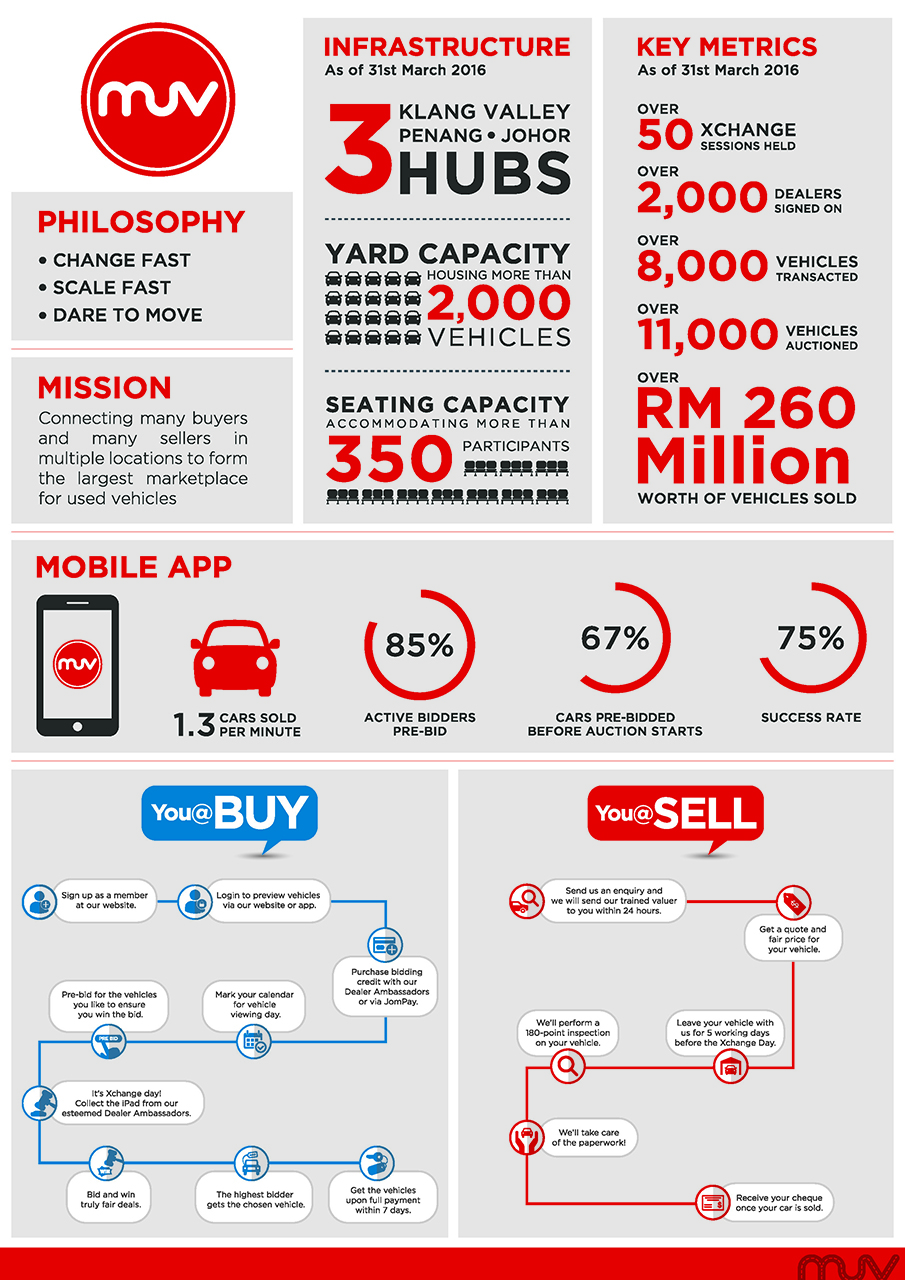 The event also saw the launch of MUV's CSR initiative, which unconventionally revolves around animal rescue. The campaign identified five independent animal rescuers and sponsored five independent animal rescuers a monthly incentive for one year in MUV's bid to support them in their efforts to rescue, spay, nurture and home abandoned animals. MUV will also be collaborating with these unsung heroes to raise greater awareness surrounding this cause.
More information on MUV, visit www.muv.com.my