PINK by Pure Beauty is a collection of skin care products from the Korean skincare brand – Pure Beauty. We had previously reviewed the Pure Beauty First Intense Treatment Essence, and were curious to see what its Pink collection had in store for us.
Related: Tried & Tested: Pure Beauty The First Intense Treatment Essence
PINK by Pure Beauty has been specially created for young ladies. Formulated using the unique combination of Gigaawhite, Actiwhite whitening booster, Alps Rose and Pink Flower Complex Power, it helps to brighten the skin and boost hydration to reveal naturally bright pinkish fair skin. All their products are paraben free, lanolin free, and alcohol free – gentle and mild enough for sensitive skin.
Related: Eco-Beauty: Paraben-Free Products and Why This Label Matters
Today we are reviewing the So Blur Cream and the So Smooth Pudding Cream, exclusively found at Watsons stores.
First impressions 
The So Smooth Pudding Cream contains Gigawhite, Niacinamide, Oligo-HA, Pink Flower Complex and Alps Rose, an antioxidant. The cream promises to moisturise and soften the skin, helping to enhance the complexion for a healthy pinkish glow. The lightweight gel-cream texture aims to leave the skin suppled and refreshed even in humid hot weather.
To apply, take a pearl-sized amount and dot on your face. Massage gently outward to spread evenly. This can be used in the morning and night.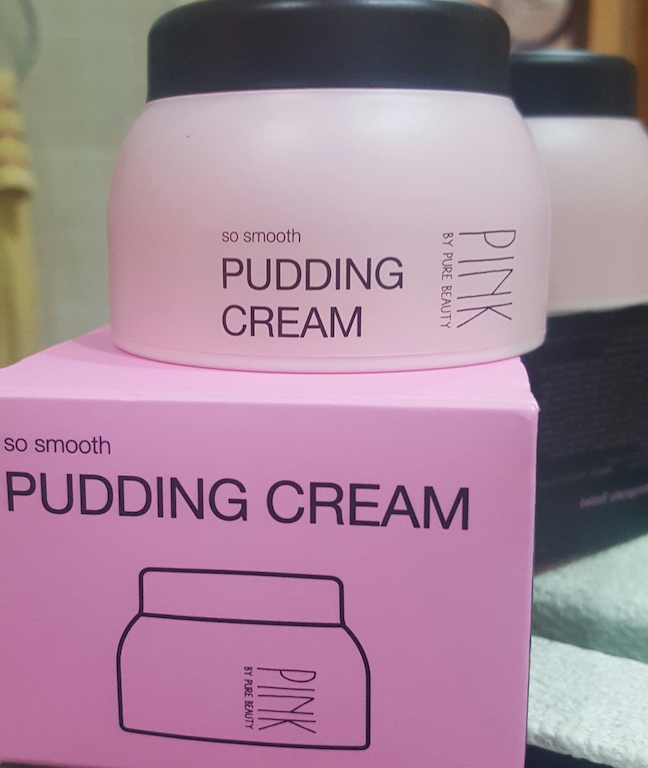 The smoothing So Blur Cream with SPF15 contains brightening ingredients Gigawhite and Actiwhite and an active antioxidant Alps Rose. Its unique light control system and 3 blur effect help to smoothen, refine pores, and correct the tone of skin. Creating a refined, soft skin texture which appears poreless, moist and translucent.
To apply, take a pearl-sized amount and dot on your face. Smoothen with gentle outward motions to spread evenly. Recommended to use in the morning as the last step of your skincare regime.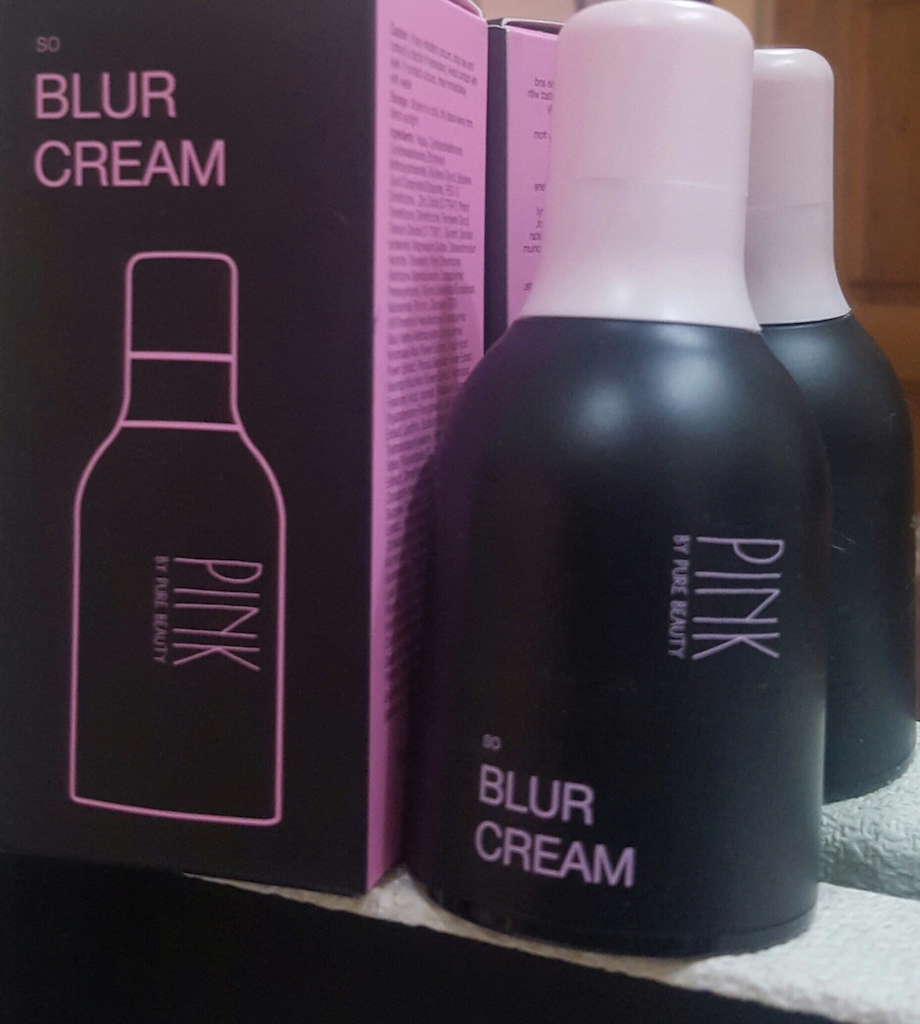 The black and pink packaging of the products makes this a very hip and trendy line, which I can see plenty of younger ladies using.
Why it's great 
Disclaimer: I used only these two products and mixed it with my current skincare range from Sorabee. The PINK by Pure Beauty has a larger collection and results my vary if these products are used together.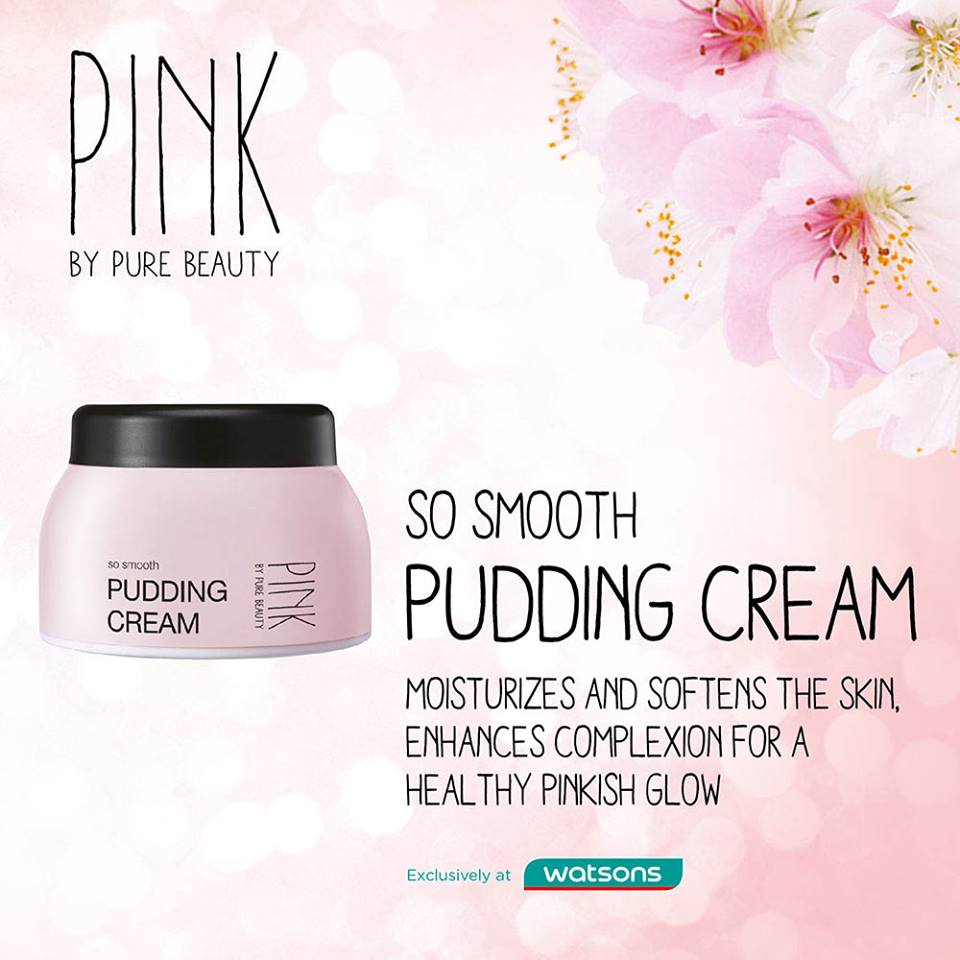 So Smooth Pudding Cream 
Refreshing gel consistency. Though its title suggests it's a cream, the texture of this product is more gel-like which is very cooling and refreshing when applied onto my skin. It is easily absorbed into the skin and doesn't leave any sticky residue.
Mild scent. Because it is made from a lot of natural sources and is free of alcohol, the scent is very mild and refreshing. It's almost floral which is very pleasant.
No irritation. My skin is usually quite sensitive but this product didn't irritate my skin.
Smoother skin. True to its name, the one thing I noticed most was how smooth my skin was after application. It felt like a powdery soft layer and this was noticeable even from my first application.
Perfect for those with normal to dry skin. I have slightly oily skin, and in some instances my skin felt a little dry after using this. Perhaps my skin isn't "young" enough for this product 🙂 But I can see why it would be ideal for those with normal to dry skin due to its hydrating properties.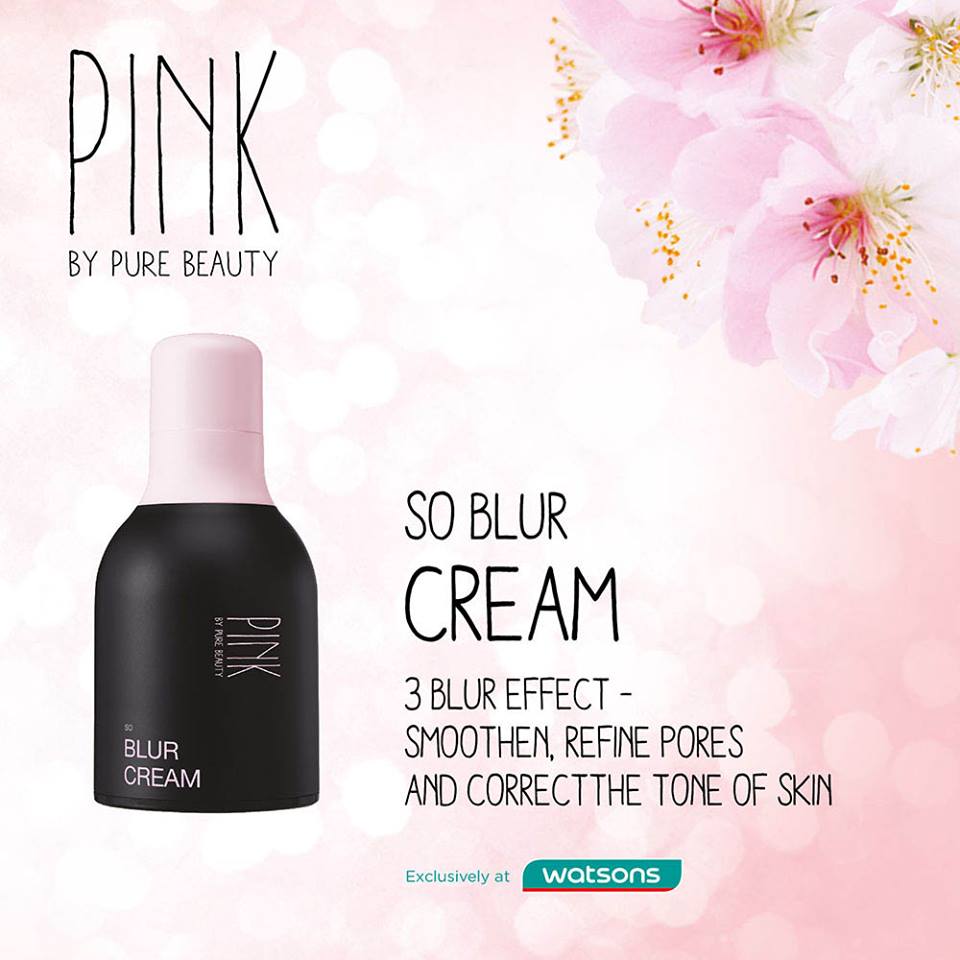 So Blur Cream 
Easy to spread evenly. The cream is thick but has enough moisture in it to be spread evenly across your face.
Great as a primer for makeup. Upon first application, I noticed that it had similar effects to my Urban Decay makeup primer, so I used this instead. It did a great job at keeping my makeup on and my pores seemed more refined.
Immediate boost of fairness. I noticed that my skin appeared fairer when I applied this, it could be due to the slightly light tone of the cream (and I am quite tanned).
Smells good and smoothens skin. This seems to be a common trait across all their products!
Our verdict 
Because we only sampled two of the products from this entire range, it's hard to say how effective it would be if used as one whole collection. But in isolation, they each did what they promised to do. Though I didn't achieve that fairer pinkish glow, I did have smoother skin and refined pores.
I would recommend this for women with younger skin, because I can see how the gentle formulation would work for skin that doesn't need much help. But for us who have slightly aged skin, it may not be as effective.
The So Smooth Pudding Cream (50ml) retails at RM39.90 and the So Blur Cream (30ml) retails at RM42.90. You can purchase them at any Watsons store nationwide.