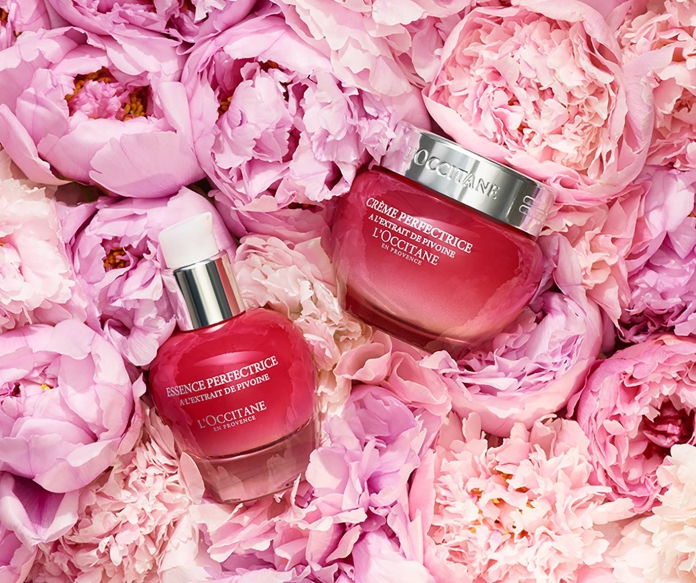 Selfies are all about subtle perfection – the secret to a flawless photo lies in sublime, velvety skin that glows with the radiance of a blushing pink peony. For a quick fix, filters do the job instantly, but what matters more is having picture-perfect skin, even off-camera.
Harnessing the power of Peony extract, L'Occitane has captured the secret of this majestic
flower in a patented Perfecting Peony Complex, which delivers the 3 key elements of perfect skin:
Refines Pores
Evens skin tone
Improves Radiance
Created to reveal skin's true perfection, the L'OCCITANE Pivoine Sublime skincare collection
is designed for all complexions, transforming your skin for a naturally-sublime glow that's soft to touch, today and tomorrow.
Petal Cleansing Oil (RM128, 150ml)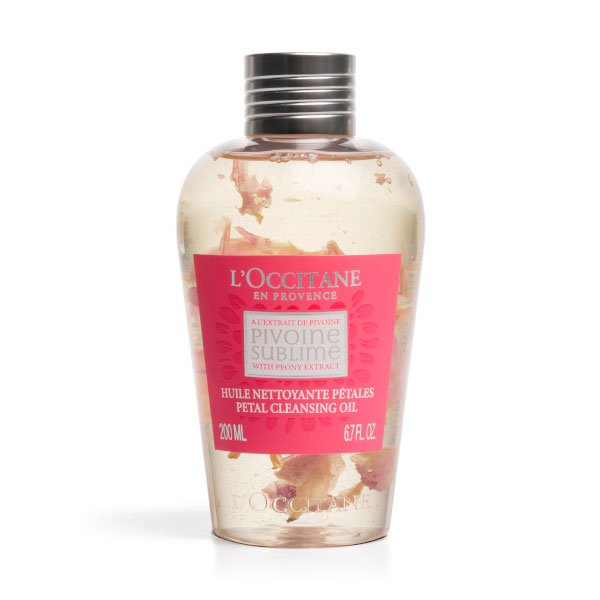 The Petal Cleansing Oil contains hand-picked petals that have been selected from the finest blooms of the season, chosen at the height of their beauty. The oil glides onto skin like liquid velvet gold, enveloping your senses in a fresh, floral scent. Gently yet effectively, it melts away excess makeup and impurities. Upon contact with water, it transforms into a milky emulsion, leaving behind nothing but perfectly-cleansed skin.
The peony is the epitome of female independence: it blooms only within the proper time, and under the right conditions, revealing its delicate beauty to the world. So put your best face forward with this limited edition trio of Peony Face Masks! Housed in mini pods for ultimate convenience, each Peony Face Mask promises unique benefits, targeting skin's needs to give your complexion the tender, loving care it needs.
Purifying Minute Mask (RM22, 6ml)

Perfect for oily/combination skin, this melt-into-skin mask is designed to address imperfections, tighten pores and reduce excess sebum for a clearer, cleaner finish. A combination of peony and lemon extracts help to free skin from impurities, uncovering a radiant, blooming complexion.
Flash Moisture Mask (RM22, 6ml)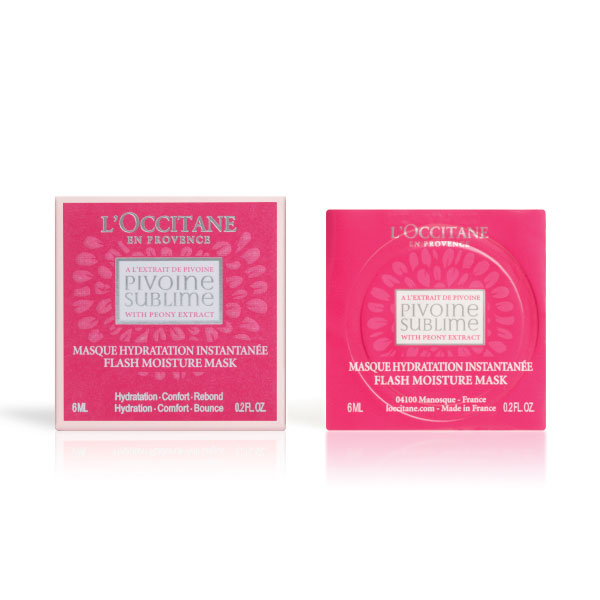 Treat your skin in a flash! Indulge your dry, dehydrated skin with this ultra-enriching mask in seconds; it's perfect even when you're pressed for time! Specially-created for women who are always on the go, the Flash Moisture Mask's quick absorption formula contains Perfecting Peony Complex to re-plump skin for velvety skin that glows with health.
Overnight Perfecting Mask (RM22, 6ml)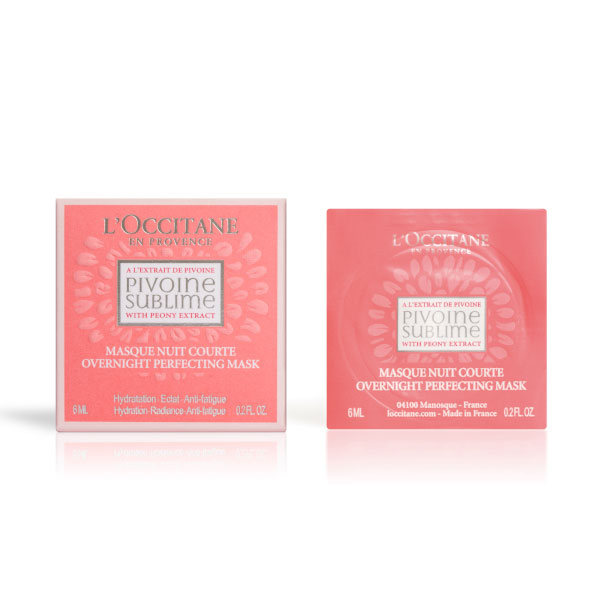 Goodbye, fatigue and dullness! After a late night or an early start, re-energize skin with the
Overnight Perfecting Mask, which gives you a helping hand to wake up to a complexion that's worthy of 8 hours of full sleep. Drenched with the patented Perfecting Peony Complex, skin is rested and refreshed, deliciously plumped to start the morning as radiant as the promise of a good day ahead.
Enhance your skincare regime with the rest of the Pivoine Sublime range too for that fresh rosy glow!
If you have oily/combination skin, the Pivoine Pure range is the one for you! Incorporate this simple cleanse-and-mattify routine into your Pivoine Sublime ritual to instantly refresh oily/combination skin in just two steps!
With Perfecting Peony Extract to hydrate, correct uneven skin texture, act on pores and fine lines and enhance the complexion, while the lemon extract, improves skin texture, restores radiance and has purifying and astringent properties. Not forgeting ingredients such as Zinc (purifying), Rice powder (mattifying) and Glycerine (hydrating) to perfect the formula.
Perfecting Purifying Foam (RM99, 150ml)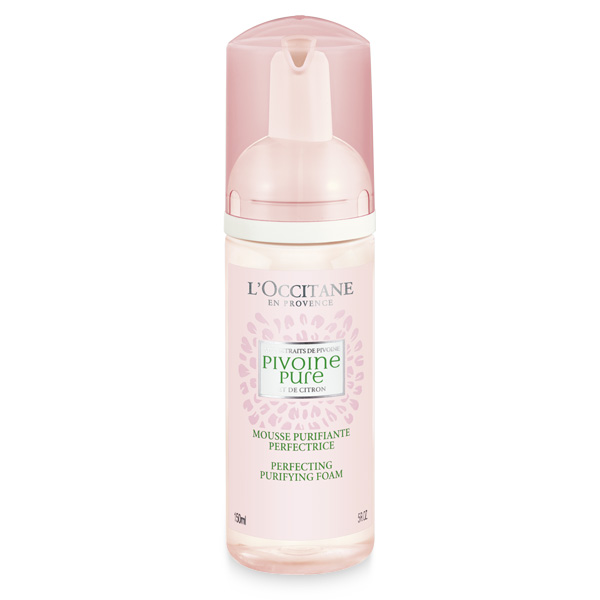 Oiliness, excess shine and lacklustre complexions are a thing of the past with this cleansing
foam, which rids skin of impurities to reveal clearer-looking skin.
Perfecting Mattifying Fluid (RM184, 50ml)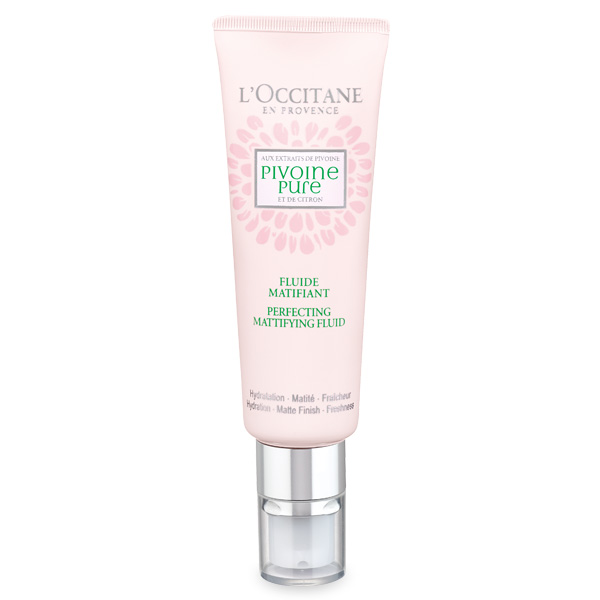 Keep skin perfectly-matte all day long with this lightweight mattifying fluid, which balances out excess sebum while providing hydration benefits. Instantly, the complexion looks more radiant, fresh and luminous. Skin irregularities and pores also seem less visible
Give your skin a petal-soft complexion with these signature facials at Petit Spa L'OCCITANE 1 Utama and Le Cabin L'OCCITANE AEON Tebrau.
Peony Sublime Beauty @ Petit Spa, L'OCCITANE 1 Utama, RM298 (75 mins)
The perfect treatment for sublime skin! Boost your skin's natural radiance with L'OCCITANE's signature drainage massage sequence, which stimulates circulation and eliminates toxins. The unique patented Pivoine Sublime extract is infused with mineral-based optical correctors to immediately and visibly create a perfect-looking complexion. Say hello to rosy, smooth and soft skin!
Peony Sublime Beauty @ Le Cabin, L'OCCITANE AEON Tebrau, RM253 (75 mins)
Discover the perfecting power of Pivoine Sublime extract. This facial provides ideal moisture to skin, improving the appearance of pores, roughness and fine lines. Featuring our signature drainage facial massage techniques, skin is smoother, re-plumped and more radiant… purely glowing with the beauty of freshly-bloomed peonies.
For more information, visit Loccitane.com.my and L'OCCITANE's Facebook.
Read also: L'OCCITANE Welcomes You To Provence With The Opening Of Its 26th Boutique In KL SOGO