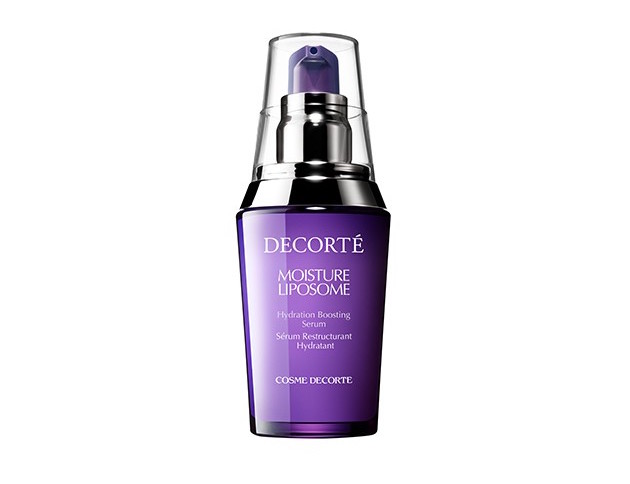 Decorté Moisture Liposome Pre-Serum Booster is the first ever cosmetic product to include multi-layered liposome based on a biomimetic-cell approach. It's a moisturising serum with excellent hydrating abilities that has been a best-selling product for 19 years.
A Liposome is a multi-layer micro-capsule (much like an onion) composed of phospholipids (the chief element of the cell membrane).  It has the ability to extending the life span of moisturizing effects by leaps and bounds. Akin to a peeling onion, the multi-layers of the liposome release their moisturizing agents layer by layer over time to nourish your skin.
When applied directly after washing the face, the phospholiped capsules with a diameter of 0.1 micron is readily absorbed deep within the cornified cell layer. Beauty ingredients are slowly released from external membrane.
Decorté Moisture Liposome Pre-Serum Booster provides long-lasting moisture to dried out skin. Continued use leads too translucent, supple, and smooth skin with a plump, a beautiful skin texture. Even the skin type itself is improved by maintaining the skin's moisture levels at an ideal level Its booster effects improve the effects of the next skin care product being applied.
Decorté Moisture Liposome Pre-Serum Booster is available in 40ml and 60ml with retail selling price of RM378.40 and RM551.20 respectively.
Read also: Cosme Decorté Launches New Counter In Isetan, The Gardens Mall