Disney's "Beauty and the Beast" opened the year as one of the top three most anticipated movies. With the Disney fan being consumed by this phenomenon, it's no surprise when brands jump on the bandwagon and start creating products in a way they know will grab the public attention.
Skin Inc, who is famous for their customised serums, has join hands with Disney on a special limited edition serum that is just in time for the movie this month.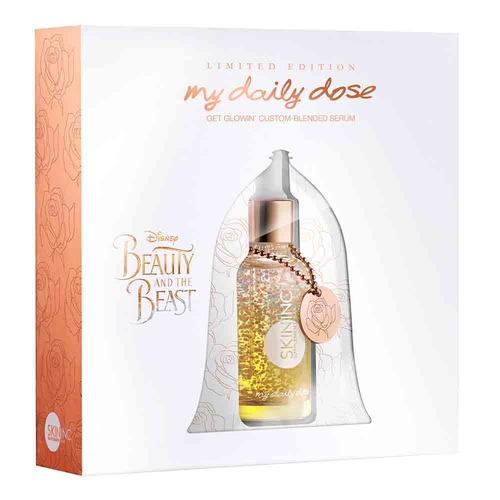 The serum, which encased in a yellow bottle inspired by the colour of Belle's signature dress, contains a balanced blend of Vitamin A, chlorella, and hyaluronic acid. Vitamin A reduces the appearance of dark circles, while chlorella refines skin texture, invigorating dull skin and minimising the appearance of dark spots. Hyaluronic acid that is hydrolyzed delivers long-lasting hydration and ensures deeper absorption of following treatments.
Skin Inc Limited Edition Disney's Beauty and the Beast Get Glowin' Kit is available on www.sephora.my for RM524 (30ml).
Read also: Sephora Soiree with Ayda Jebat