Art isn't limited to paintings framed in a fancy museum or marble statues on the street of Venice.  These 5 makeup artists marvellously illustrate that makeup isn't just a disguise or a fad- it is inspiration!

Inspired by classic paintings like Gustav Klimt's "The Kiss", Lexie Lazear transforms her muses into makeup masterpieces. The Californian-based professional makeup artist finds elements of the art that speaks to her and conveys them on the canvas she knows best- her face. The results? Absolutely stunning!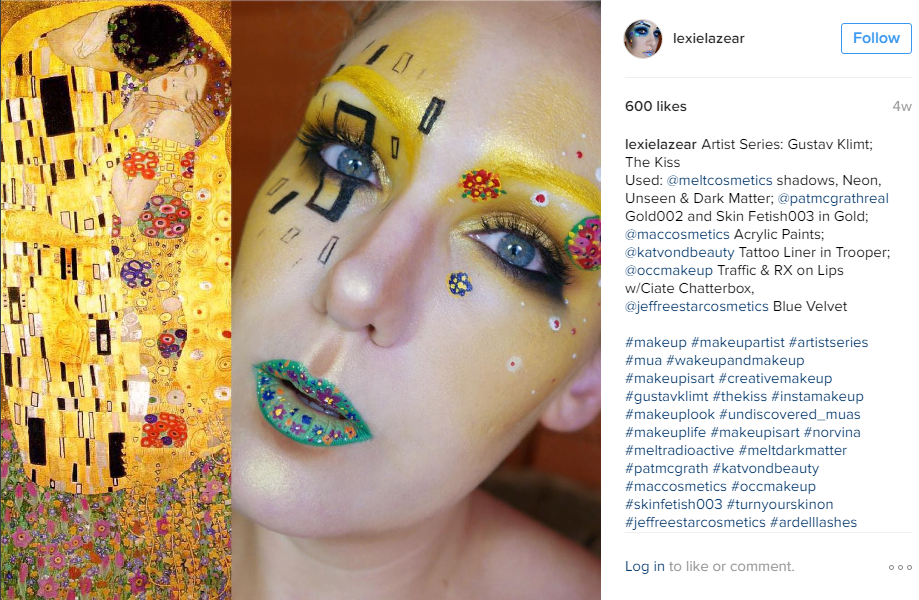 Meet Dain Yoo, the owner of the Instagram account designdain and a master of visual illusions. Dain Yoo is a 22 years old artist specializing in using makeup to blend in with the environment and creating illusionary art and masterpieces. Her works are guaranteed to leave you mesmerized and mind-blown!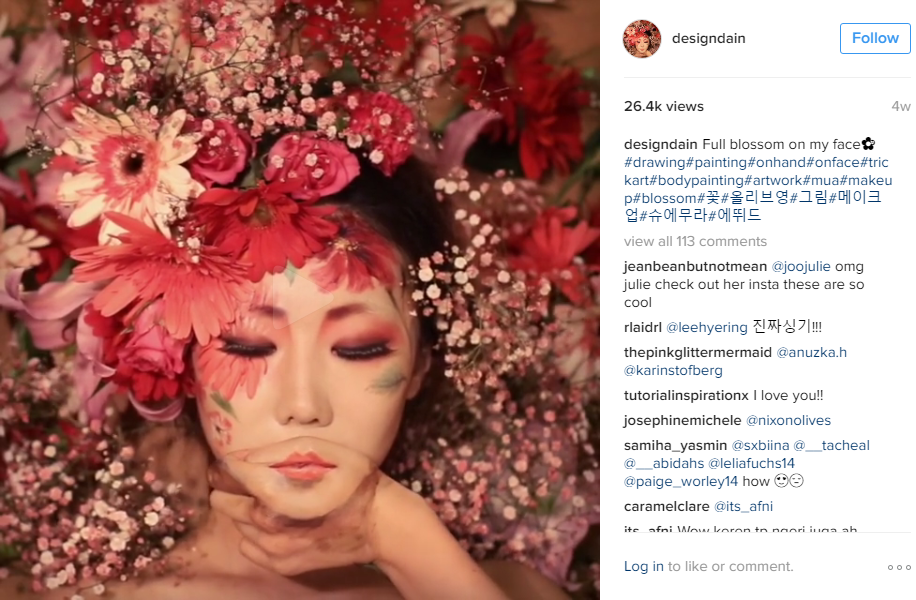 3. URSULA GOFF

Obsessed with hair and highlights? Wait till you see Ursula Goff's handiwork! The talented hair stylist has created her very own take on fine art using her tresses (and her clients). Her usual pieces take three to six hours to complete while more elaborate styles can take up to 10 hours! No wonder her creations are nothing short of fabulousness.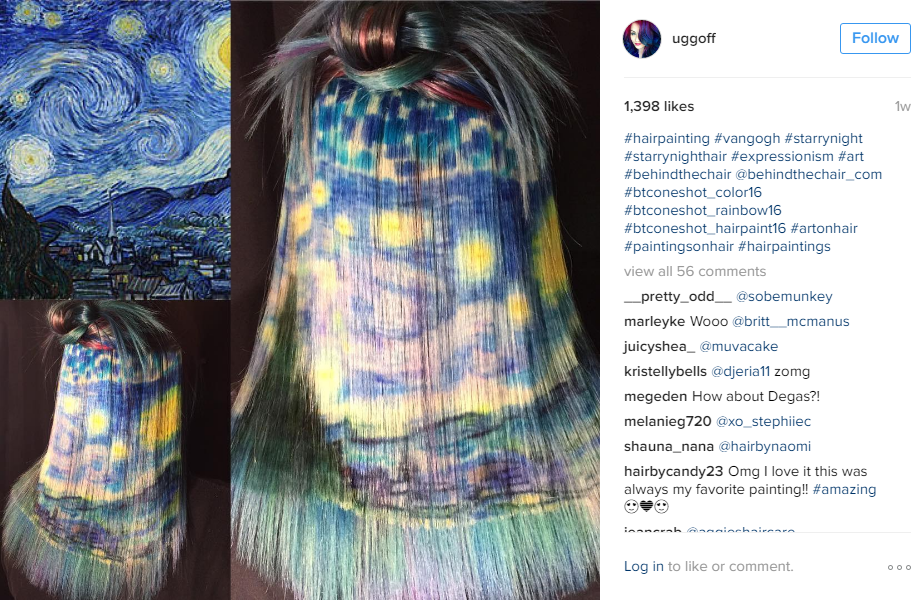 We've all heard 'Eyes are the windows to the soul' but this artist puts the meaning to the saying with her masterpieces. Tal Peleg is a 29 years old makeup artist with patience and enthusiasm –for her craft– that are off the charts! Making use of all parts of her eyes, she creates fine and incredibly intricate designs inspired by well, everything.
"Makeup is an amazing form of art, and I use it in order to make my eye tell a story."– Tal Peleg (via BoredPanda)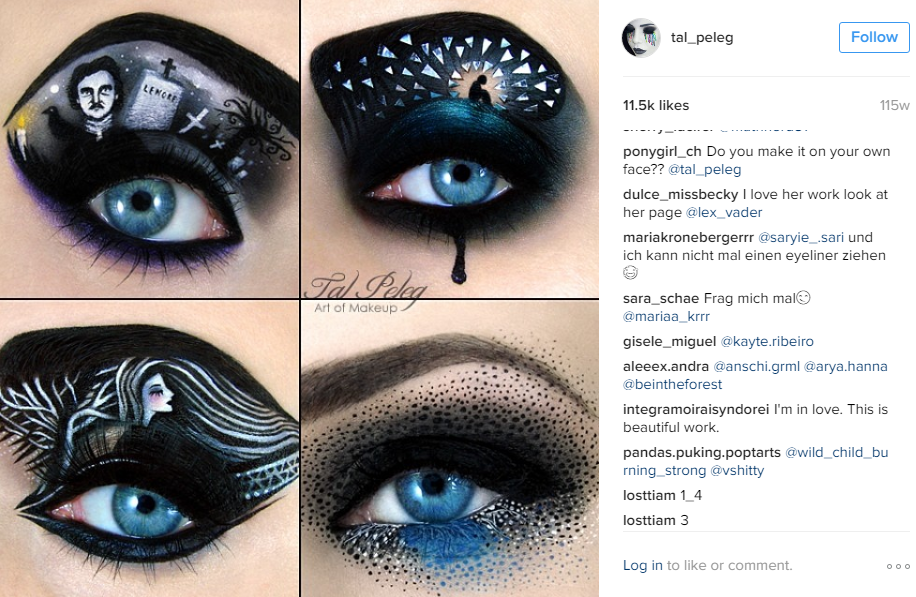 No one can resist a luscious pair of lips. Jasmina Daniel a.k.a. Missjazminad knows that all too well. Jasmina Daniel uses her plush pucker as her canvas to create beautiful and dazzling designs, usually inspired by scenes from movies, books and her surroundings. Her detailed handiworks are sure to pull you into different worlds!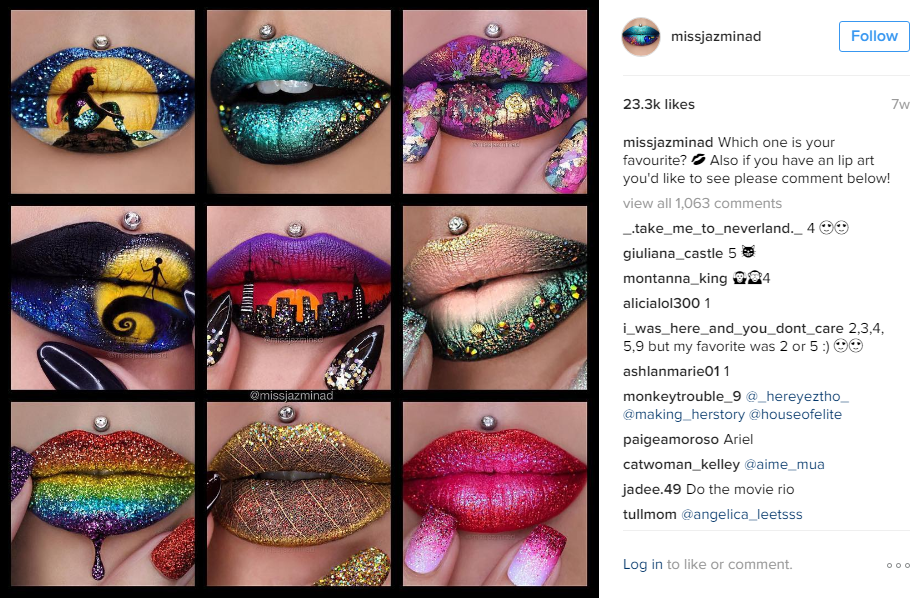 Makeup is an expression, something which makes us feel good and an enhancement of our self as we go out every day. It is magical and has enabled us to express our moods, feelings and even our personality. One look at the work of any of these artists and poof- your doubts will be gone!
By Wilea C.
Related:
"Non-Touring" Is the Hottest Makeup Trend Models Use to Get Gorgeously Glowy Skin;
8 Secrets to Mastering Song Hye Kyo Makeup in "Descendent of the Sun";
Quick and Easy Tips to Do Your Makeup in 2 Minutes