Ladies, let's admit it, whether we love it or hate it… selfies, wefies, and whatever else-fies are here to stay. Every single day, we're exposed to the risk of having our photo taken, so why not ensure we're always camera ready. Whether it's a casual lunch date with a girlfriend, a night out in town, or even just a little bit of vanity – photo taking has become a new hobby of literally every single person who owns a smartphone.
For the naturally photogenic ladies, this is probably a dream! But for those of us who aren't always so photogenic, well I've got a little treat for you. Here are some great make-up tips to help ensure that you'll always have a good photo. And for those who are naturally photogenic, well, it'll make you look even more amazing. Win-win, right?
Now with year-end and festive seasons underway, you'll want to make sure you look smashing in your photos. With these tips, fret not when your friends tag you in a photo on Facebook. 
Read also: Best Makeup Tutorial for Any Occasion
10 Makeup Tips that will Help You Look Good & Amazing in Photos
1. Prime before Applying Foundation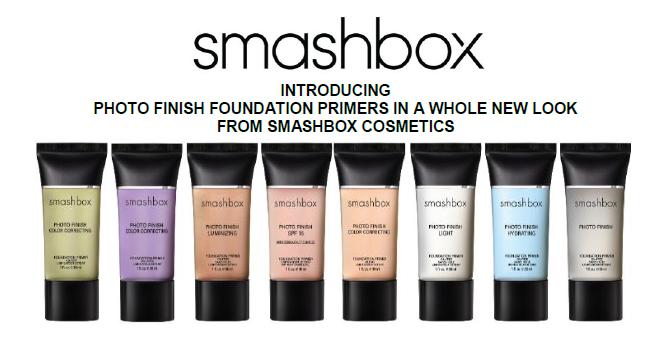 I personally love Smashbox primers, they are so natural and weightless and do a really good job in keeping your foundation on all day long. Depending on whether you need one to help shrink pores, or reduce uneven skin tones, or simply just to keep your make-up on longer – this is a great must-have. Plus, some have an added advantage of giving you a little bit of a glow. So, put a layer of this baby on before you apply your foundation.
2. Minimise Glitter or Shimmer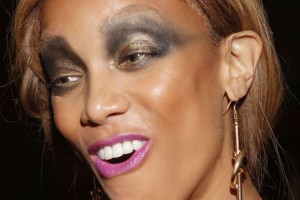 To avoid looking like a face of oil and sheen, stick to matte colours. Your beauty will truly be captured in the photograph without too much glitterama stealing the spotlight. Plus, matte colours just photograph so much better. The pigmentation of your make-up will stand out and trust me, it works even with a camera flash on.
3. Natural Light is Your Best Friend
I'm sure you've heard this many times but it still stands true till today. No better lighting than natural light (unless you can't avoid it in night time), it helps you get a true-to-life picture of what your make-up looks like before you  step out of the house. If you don't have much natural lighting, don't worry. Before you head out, use your selfie camera to check yourself after your make-up is done and it'll help you adjust the areas that are too heavily done up, or areas you need to enhance. Some lighting can alter the appearance of make-up; which can either make you look washed out OR over made.
4. Hide Away that Under Eye Concealer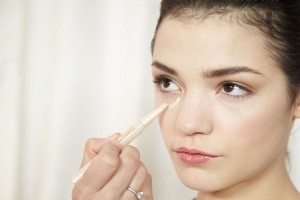 Ever had a photo taken and realised you look like someone with white war-paint under they eyes? I have and it's not pretty. Do yourself a favour and blend your under eye concealer as best as you can, into your skin to avoid this happening.
5. Say No to Pastels for Eyeshadow Colours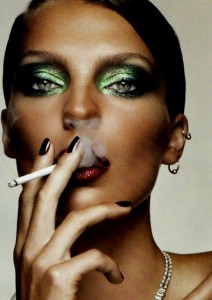 Pastel colours are great to keep your look natural but can appear washed-out in photos. If you know you're having an especially heavy photo-taking session, try to use deep colours that will make your eyes pop. Dark browns and blues are generally safe but why not give deep greens and reds a try? You might be pleasantly surprised. Also, use black eye-liner and black mascara to define your eyes. Other shades like brown or dark blue don't have the same contrast effect as black does.
6. Don't Forget those Rosy Cheeks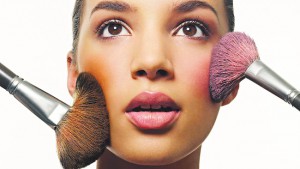 Blush can do wonders for a great photo – not having any on is not an option, you'll look pale and washed out. Blush can help you define those contours and also give you this beautiful natural healthy glow. But be careful, too much blush and you'll end up looking a bit too…. clown-esque (if you know what I mean). Go easy on it and refer to point 3 – use natural light!
7. Lip Care is Essential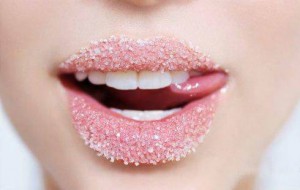 I'm a true believer in taking care of your pout. I condition and moisturise with lip balm and ensure I do an exfoliating scrub to get rid of the dead skin. Why? Because your lipstick will glide on much smoother, your pout would like a lot plumper and would be amazing in photographs. Don't underestimate the power of a great set of lips to go with that smile.
8. Highlights where the Light Hits Your Face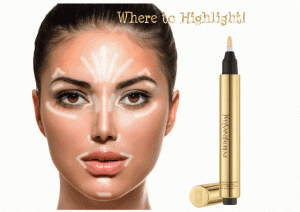 I learnt this trick from a make-up artist years ago and haven't looked back. Apply a highlighter on areas that light naturally hits – cheekbones, tip of your nose, your chin, your forehead, just above the eyebrows, the length of your nose… you get the idea.
9. Sparse Eyebrows be-gone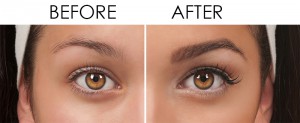 You might notice by now that the tip to looking great in a photo is contrast, deep colours and ensuring areas of your face are bright where they should be. It shouldn't come as any surprise then that a filled eyebrow is a must. If you have especially thinner eyebrows, sometimes the way the light hits your face and when a photo is taken, you could end up looking like you don't have any eyebrows at all. Not the greatest look of the season. Fill it in with an eyebrow pencil, or cream, and voila – instantly a better photo!
10. Don't Forget to Set
All of this is well and good, but wouldn't be great if it melts off your face before photo taking has even begun. Don't forget to set your makeup with either a slightly shimmery translucent powder, or a matte finish.
Buzzfeed has some great animated gifs to help put these tips into moving pictures. Check them out here.
You may also like: 7 Tips for Makeup that Lasts All Day
– Cover image: hercampus.com, celticcomplexion.com