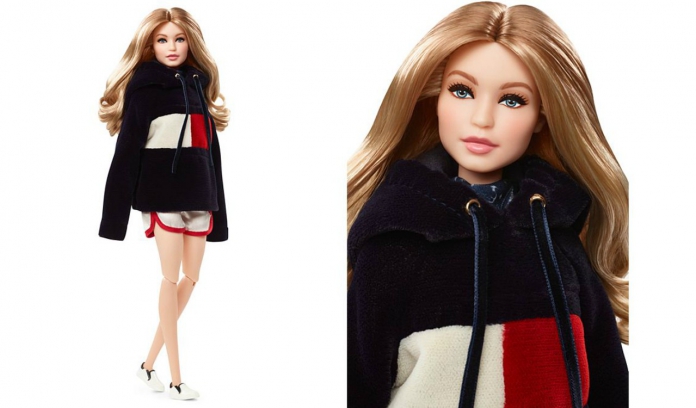 Tommy Hilfiger and Barbie® launched a special edition TommyXGigi Barbie that looks just like the international supermodel and global brand ambassador for TOMMY HILFIGER womenswear, Gigi Hadid. The doll is now available on tommy.com and Barbie.com, at select TOMMY HILFIGER flagship stores in London, Paris, Düsseldorf, Amsterdam, and New York City, and with select retailers globally.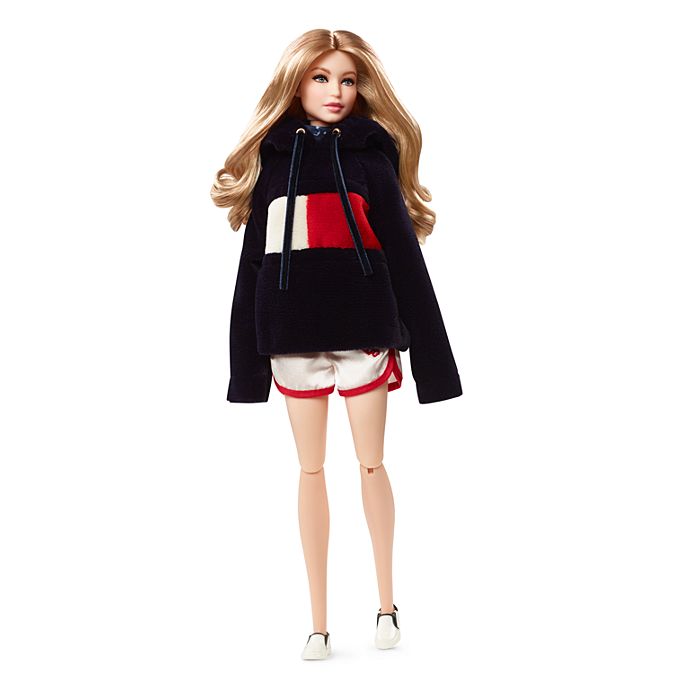 Designed in collaboration with Tommy Hilfiger, the TommyXGigi Barbie celebrates the unforgettable runway event where Gigi Hadid was introduced as the global brand ambassador for TOMMY HILFIGER womenswear. The doll is styled in a classic navy TOMMY HILFIGER flag hoodie, white shorts with red trim and brand logo, and white slip-on sneakers, matching Gigi Hadid's closing look for the Fall 2016 TOMMYNOW experiential runway event at which the first TommyXGigi capsule collection was introduced.
"The collaboration with Gigi and Barbie was an exciting new twist on our brand's history of partnering with pop culture icons and our ongoing ambassadorship with Gigi," said Tommy Hilfiger. "The final look of the TommyXGigi Barbie doll is a celebration of a defining moment in the history of TOMMY HILFIGER womenswear."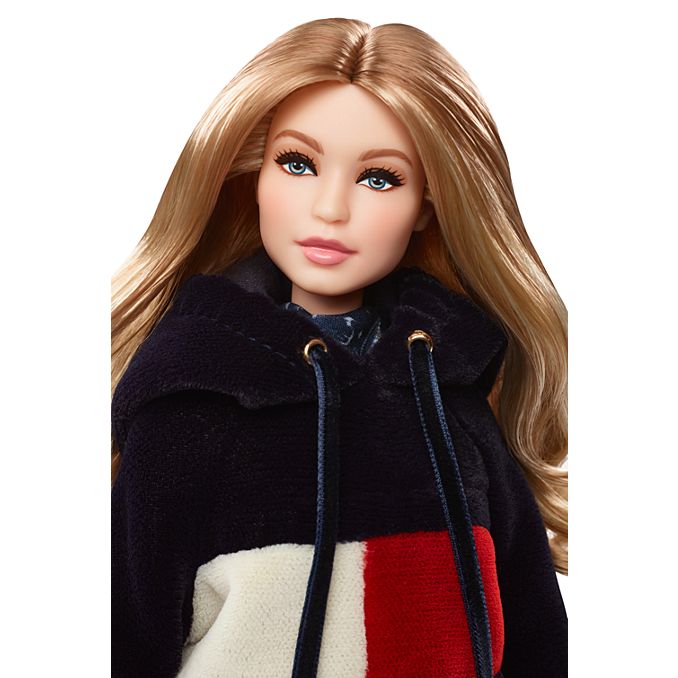 "I'm so honoured to have my own Barbie, which celebrates my partnership with TOMMY HILFIGER," said Gigi Hadid. "Seeing the doll for the first time was surreal, and I'm so happy that we now get to share her with TommyXGigi and Barbie fans around the world!"
The doll has a suggested retail price of $50/€89,90 and comes with a doll stand and
certificate of authenticity.
Both Tommy Hilfiger and Mattel have a long history of working with inspiring pop culture icons. Tommy Hilfiger has previously collaborated with David Bowie, Iman, Beyoncé, Naomi Campbell, Charlotte Gainsbourg, Lenny Kravitz and The Rolling Stones. Recent TOMMY HILFIGER brand ambassadors include Rafael Nadal, Gigi Hadid and The Chainsmokers. This Barbie® doll joins the ranks of more than 80+ designers and top fashion influencers who have been honoured by the brand.
Read also: Tommy Hilfiger Bids Adieu To Hilfiger Denim & Welcomes Tommy Jeans