We've heard of Cryotherapy for your body especially among the fitness community, it helps with pain-relief, boost your blood circulation and immunity, performance, and even skin conditions such as ezcema and psoriasis. Then, I was invited by Astute Clinic to try its Astute Cryo Facial which is cryotherapy for your face. Since, I have never tried Cryotherapy before and it's said to be help skin that is prone to redness, dullness, and is sensitive, I had to check it out as Astute Clinic is one of the few clinics in the Klang Valley that offers this facial treatment.
Astute Cryo Facial also includes the Derma-Roller as a step before the Cryotherapy where its microneedles help to create Micro-injuries to stimulate collagen and elastin fibres that rejuvates your skin and Micro-channels to allow better penetration of active ingredients. Each patient who go for this facial will have its own Derma-Roller needle head so it's sanitary and safe.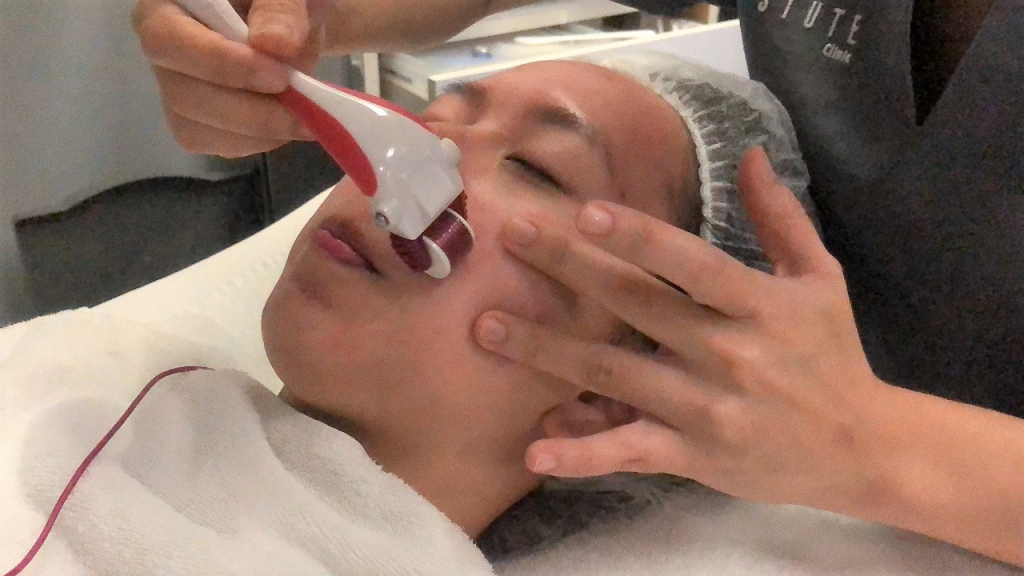 This calming medical facial uses the cold electrophoresis or iontophoresis technique where serums/medications are delivered into the skin via galvanic currents to decrease redness and to aid in rapid skin regeneration. Other than adding more moisture to your skin, it improves the penetration of brightening serums and vitamins through the skin without injections.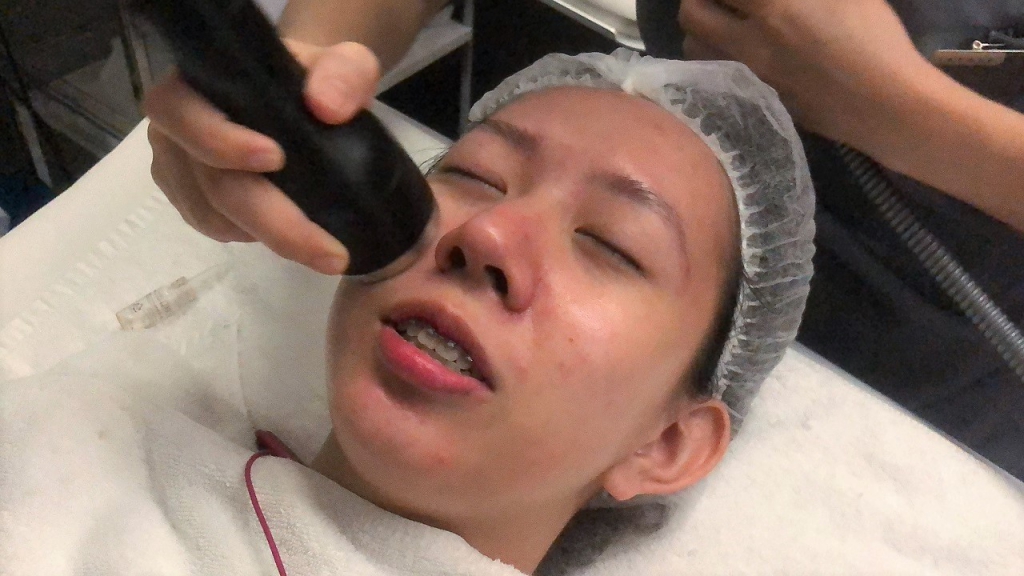 The temperatures between -5˚C to -10˚C cold from the cryotherapy causes rapid blood vessel constriction which minimises the diffusion and loss of active ingredients via the blood vessels thereby allowing maximum penetration and absorption of active ingredients of the serums.
What are the benefits of the Astute Cryo Facial:
Strong skin calming effect
Effective for treating redness
Rejuvenates tired skin
Brightens dull and uneven skin
Boost collagen and elastin production
Fine lines and wrinkles reduction
Minimizes pore and tightens skin
Restores critical moisture
Verdict
Even though there is still a bit of redness on my skin (due to the extraction and dermaroller), my complexion looked brighter after the treatment and it felt soothe from the cryotherapy. My skin's brightness and smoothness lasted for a few days too! It was my first time trying the dermaroller tool and it was a weird feeling as it glides across your skin but it's not painful as it was done gently, it felt like tiny scratches. But it did help my skin to absorb my skincare products better. Overall, I enjoyed the facial! It's nice to have a facial option catered for sensitive skin folks like me.
Experience the Astute Cryo Facial (RM648 per session, RM388 for 1st trial) at Astute Clinic located at:
Address: #2-18 Level 2 DC Mall, 6 Jalan Damanlela, Damansara City, 50490 Bukit Damansara, Wilayah Persekutuan Kuala Lumpur, Malaysia.
Operating Hours:
Monday-Friday : 10.00am – 7.00pm
Saturday : 10.00am – 5.00pm
Sunday & Public Holidays : Closed
For more information, visit www.astuteclinic.com or follow Astute Clinic on Facebook and Instagram for the latest updates.
Read also: Tried & Tested: Astute Clinic's Astute Quintessential Facial