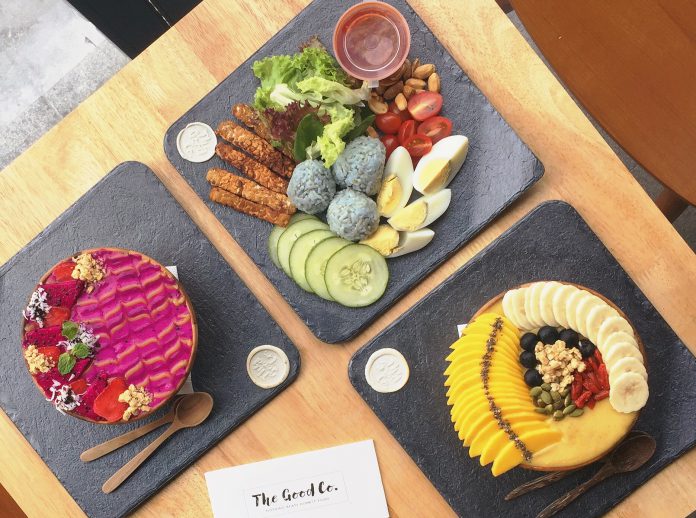 Located within a stylish sales gallery, Bön Estates along Jalan Maarof, opposite Bangsar Shopping Centre is The Good Co., a healthy fast-food cafe that's not only affordable but also with a twist that'll even satisfy the flavourful Malaysian tastebuds.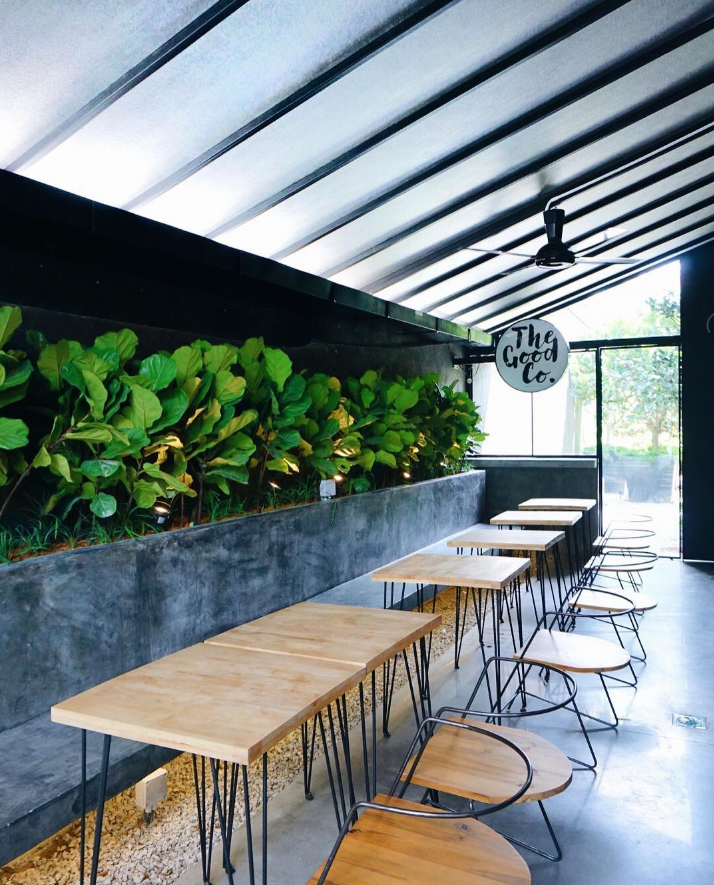 The Good Co. sources the freshest organic ingredients from the freshest suppliers in town that contains no preservatives, no additives, no artificial colouring, and no refined sugar so their meals are always delicious and the natural taste of the ingredients are as good as it gets.
Not forgetting that most of the items on their menu are vegan while some meals have vegan options so even people with a strict diet requirement can enjoy the delicious food here.
Now let's get to the good part.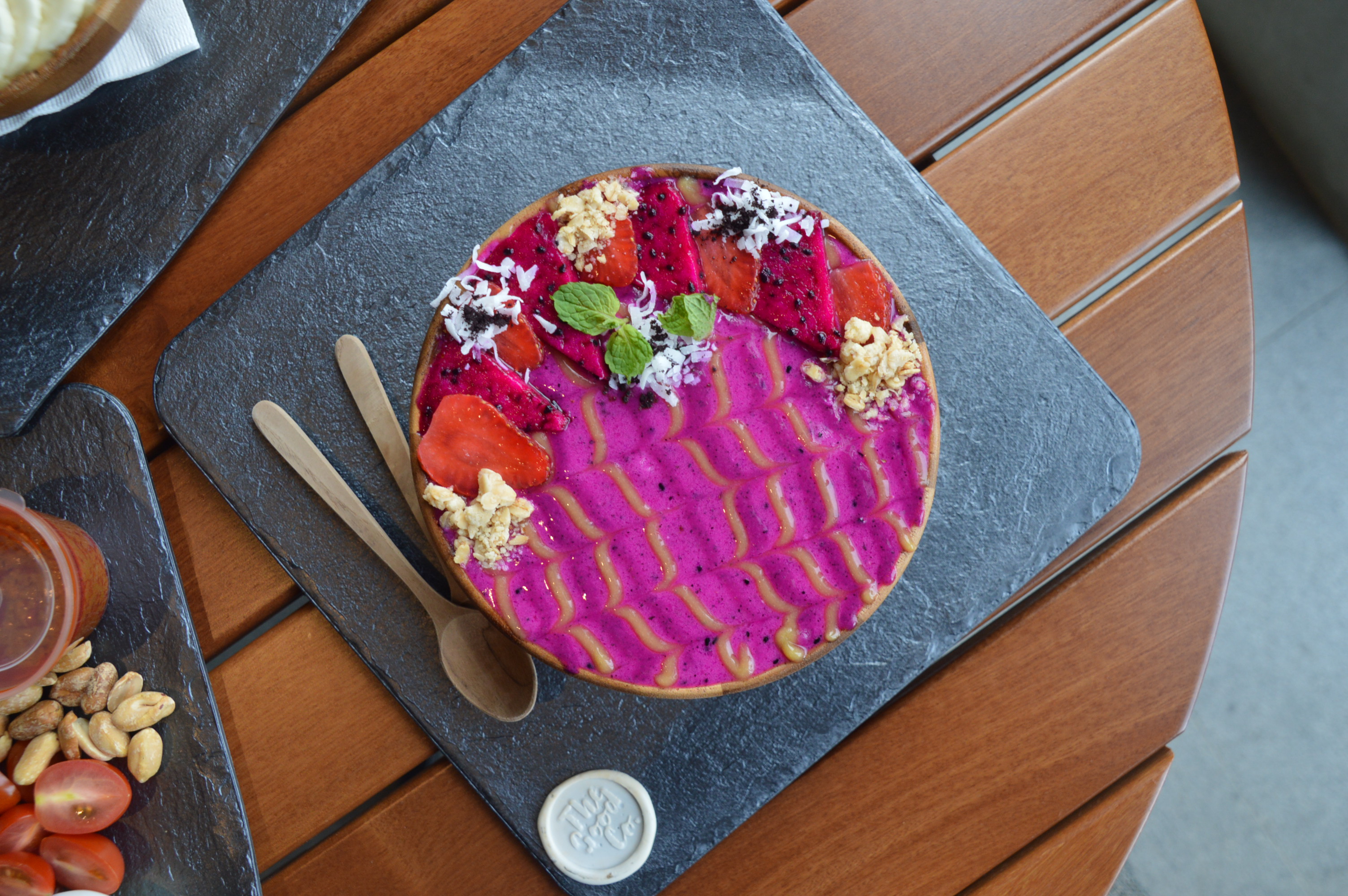 The Acai Bowl is one of their signature meals made with acai, dragon fruit, banana, mango with sprinkles of strawberries, desiccated coconut and crunchy granola. We were really impressed with the generous portion compared to acai bowls found in other healthy food cafes. The smoothie was not too thick which means it was blended with a good amount of fruits and flavoured just right.
Another smoothie bowl that you have to try is the Golden Bowl, made with mango, banana, chia seeds and topped with mango slices, sblueberries, goji berries, pepita seeds and crunchy granola. Because we love mango, this has become one of our favourite smoothie bowls and if you think smoothie bowls are not filling, this bowl will change your mind.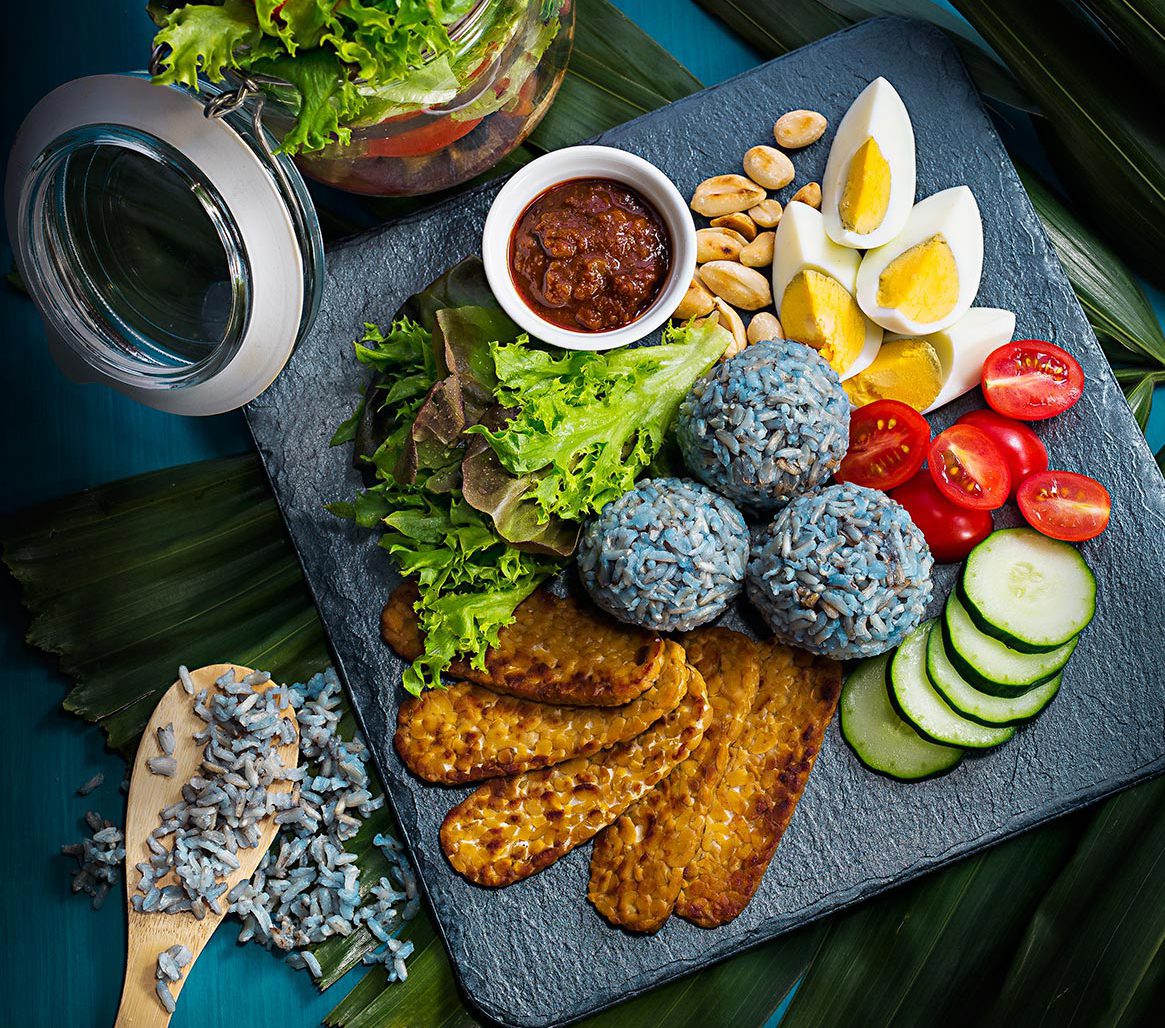 Whoever that said Nasi Lemak can't be healthy has not tried the Healthy Organic Nasi Lemak from The Good Co. The rice is cooked in virgin coconut oil and you get sides of tempeh, roasted peanuts, eggs, kyuri cucumber slices, cherry tomatoes and their homemade sambal. We like how the sambal is not too oily and has a balanced flavour so it's not too spicy or too sweet. You can choose to have it with hot Blue Brown rice in the cafe but for online delivery, it will be in the form of a Salad Pot with the rice replaced with millets.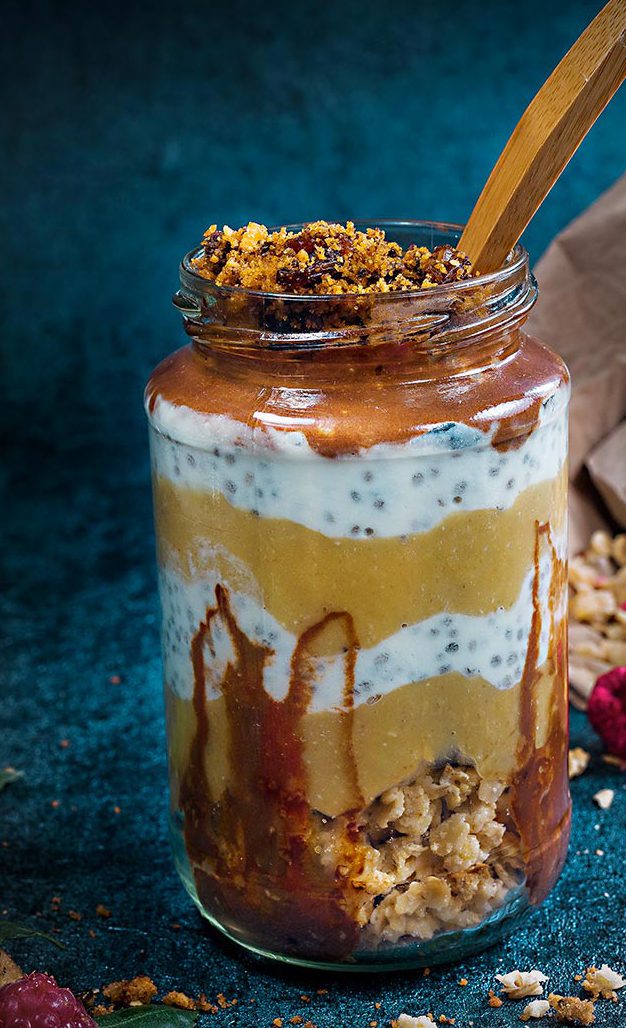 If you love dessert inspired overnight oats, The Good Co. Energy Jar can be your next favourite thing. It has overnight rolled oats, homemade peanut butter carob, yogurt, chia seeds, crunchy granola, mango and banana so this will give a nice boost of energy before your workouts or for breakfast.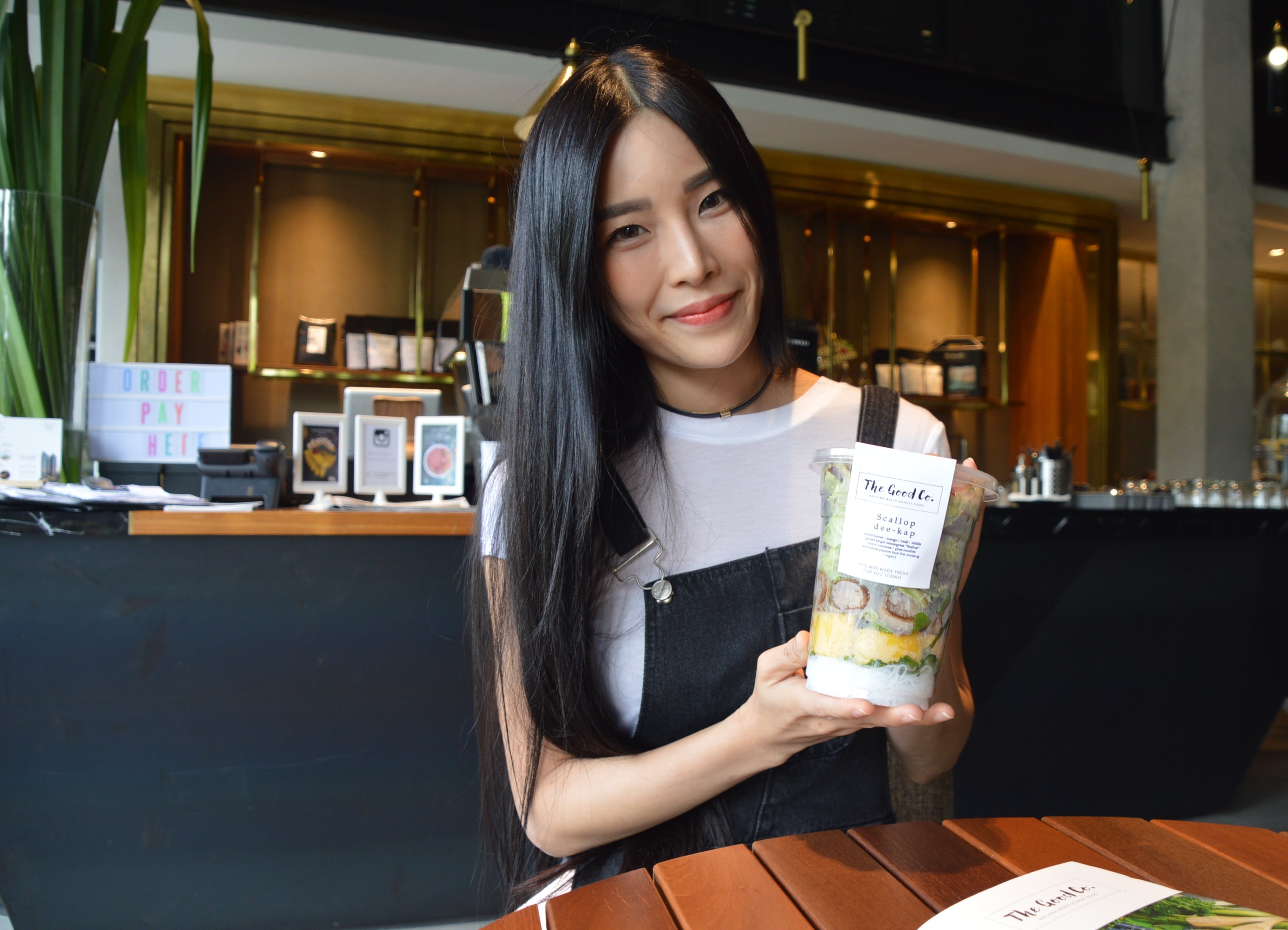 "My mum has always been vegetarian so I was inspired by her and curated these recipes myself when a few years ago, there weren't many healthy food options in Malaysia and that's affordable. So with The Good Co. I hope to bring awareness that healthy food is easy to make and can be delicious too," said Levy.
We're big fans of their Salad Pots because of its convenient packaging, the generous portion and how you can mix in the salad dressing easily by just shaking the container as demonstrated below.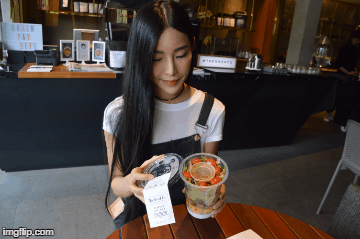 The Scallop Dee Kap Salad Pot consist of mixed leaf lettuce, grilled ginger lemongrass 'scallop', mango, basil leaves, glass noodles, alfalfa and the sauce is homemade passionfruit thai dressing. The salad tasted refreshing at every bite and it's a such a smart and witty way to replace the scallop with mushrooms because of its similar look and texture. But we think it will be just right if there was less basil leaves which overpowered the 'scallops' flavour.
If you're unable to head to The Good Co., the cafe offers a delivery service where you can order these healthy meals for breakfast, lunch and dinner through their website.
Address: 184, Jalan Maarof, Bangsar 59100 Kuala Lumpur
Tel: +603 2202 6536
Opening Hours: Daily, 9am – 6pm
For more information, visit www.thegoodco.my
Facebook – www.facebook.com/thegoodcobangsar
Instagram – @goodcompany
Read also: Get Healthy Inside Out With The Good Co. & Handmade Heroes