As I entered Pamper.My office, I saw Kiran Jassal sitting with poise, waiting to be interviewed. She stood up, walked to me elegantly, and greeted me with a warm hug and smile. "Hi I'm Kiran, nice to meet you."
Before Kiran flew to Manila, Philippines to compete in the 65th Miss Universe finals, I had the privilege to catch up with her. I asked her to dish on what kept her motivated, what makes a Miss Universe Malaysia, and how she keeps herself beautiful inside and out.
How it all began?
It came as no surprise to me that Kiran's interest in beauty pageant started when she and her sister were young.
Kiran and her sister had always loved watching beauty pageants. They had newspaper cuttings of all the beautiful girls from the Miss Universe pageants. But what prompted Kiran to join Miss Universe was her mother, lawyer Ranjit Kaur who won Mrs Malaysia World 2015.
"My mother joined for fun too, just to gain experience. She was like 'if I'm doing it at this age, after having two children, what excuse do you have to be scared?" Kiran told Pamper.My.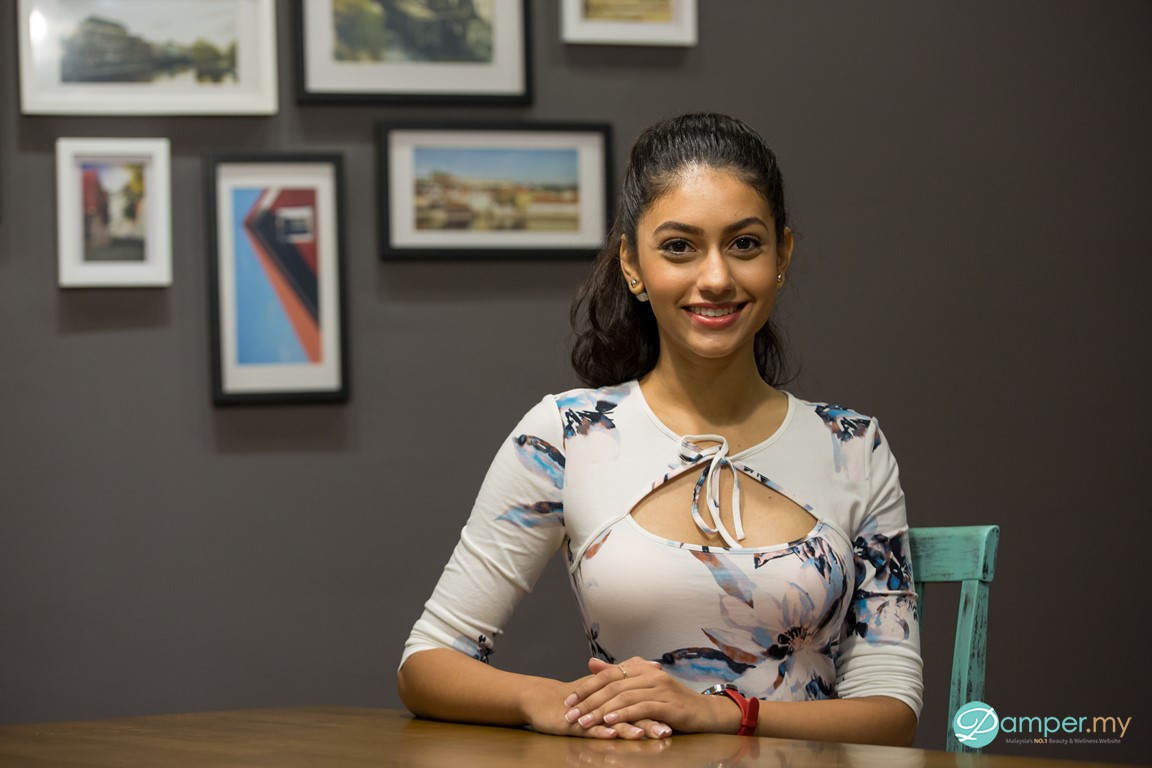 Turning 21 this year, Kiran was very new to the industry when she won the title. During the interview, Kiran shared that she has never modelled before Miss Universe competition.
"I was such a shy girl back then, very timid. I never thought I could represent my country at such a big platform."
Kiran recounted. "I have had no experience in the modelling industry, and never took a photoshoot."
On top of that, Kiran revealed that she was not a "makeup kind of girl". She shared, "Before pageant, I hardly wear makeup, probably just eyeliner and I hated mascara, didn't like how lipstick felt on my lips."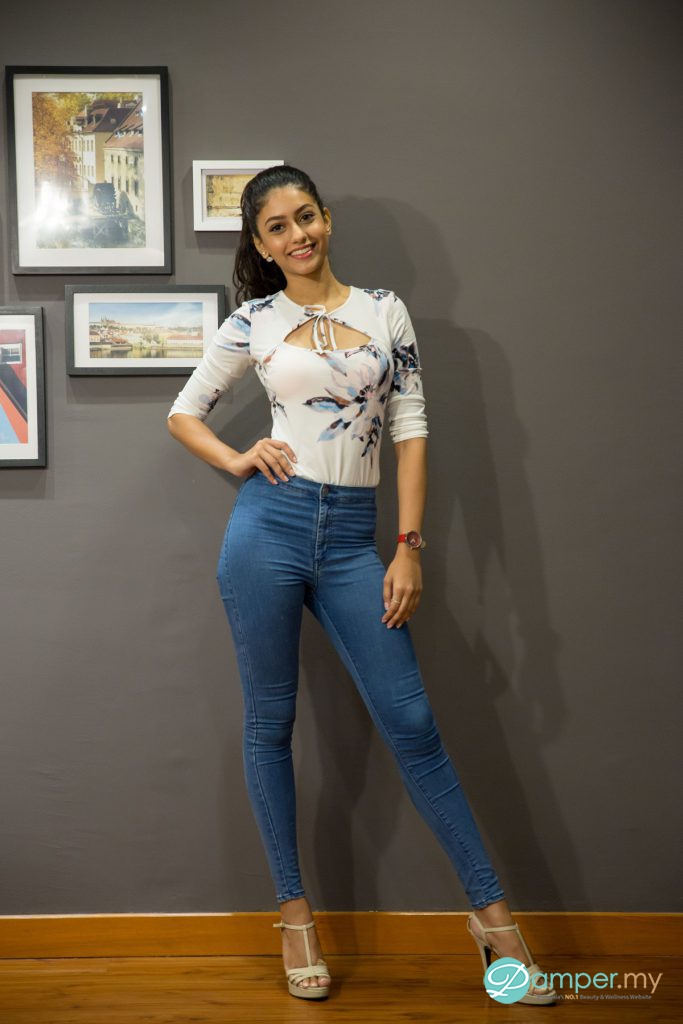 It is not easy looking fabulous at all time while having an intense on-the-go schedules include attending industry events, catwalk and fitness classes, but Kiran make it look like a piece of cake.
"One you have to drink a lot of water as it regulates your metabolism. And two, whenever after I come back from events, I always remove my makeup," said Kiran. "Under that thick layer of makeup, you don't want clogged pore, pimples to come out."
A self-admitted bookworm, to-date Kiran has read over 800 books. She is also a top student in school, scoring straight A's in both the PMR and SPM exam. Moreover, she was accepted into the International Medical University (IMU) to study dentistry which she will join after the 65th Miss Universe finals.
When Kiran was asked about words of encouragement and advice for the new batch of Miss Universe finalists, Kiran has this to say,
"They have to each own up to their differences and individualities, when I joined the pageant, I thought they were looking for certain type of person with certain type for personality. But they were just looking for someone who stands out."
Before we end our session, we had a quick fire chat questions with Kiran. Curious to know Kiran's favourite movie of all time, who would she pick to trade life with for a day, and Kiran's favourite Kardashian-Jenner? Watch the video above.
This slideshow requires JavaScript.