Throughout the month of Ramadan and leading up to Hari Raya, the legendary culinary maestro, Chef Wan will be sharing tips and his own original recipe creations pairing together his favourite products from the flatbread leader Mission Foods and dairy giant Emborg, in conjunction with a lip-smacking #perfecttogether campaign of the two brands.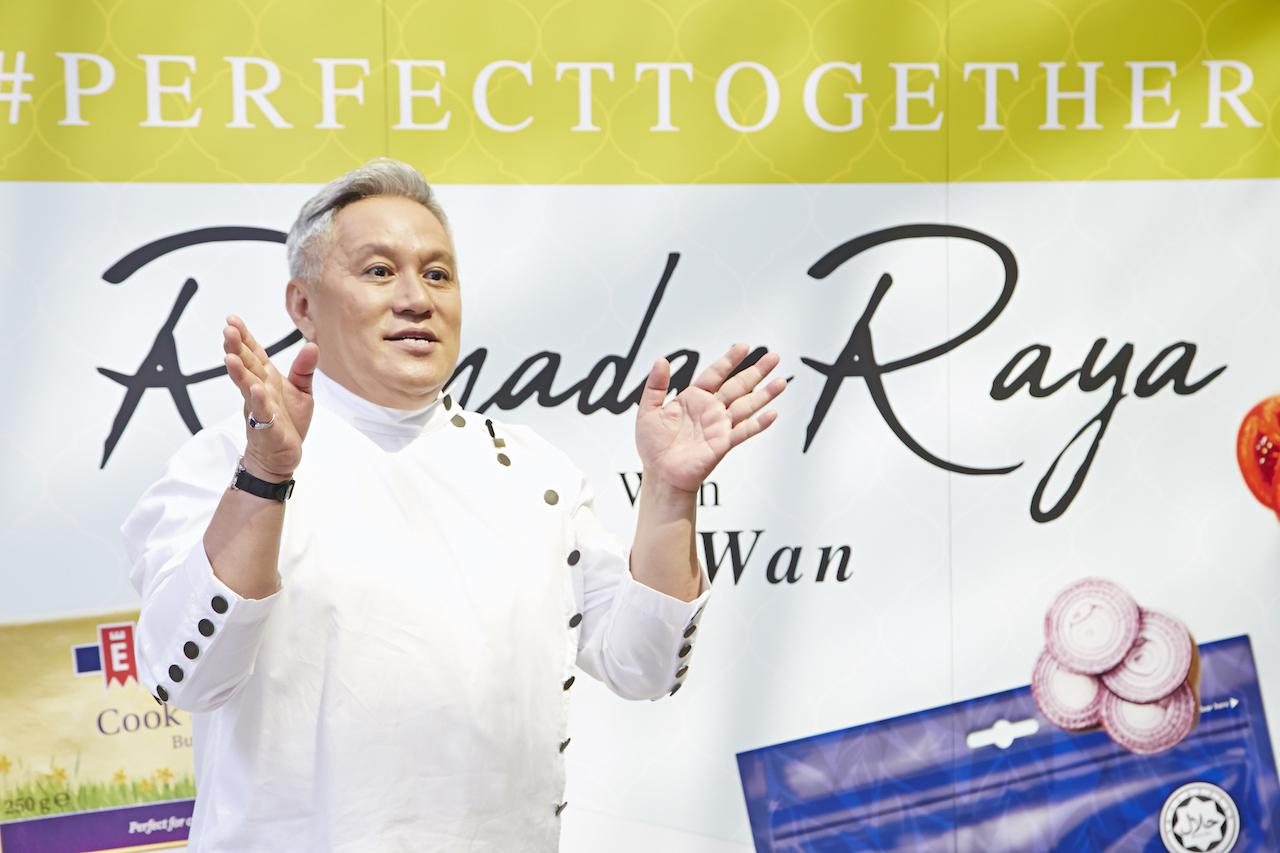 A total of 10 quick and easy #perfecttogether recipes available in bite size online videos for consumers viewing pleasure, either in the comfort of their own homes or on-the-go. The campaign kicks off in May and is sure to whet appetites with recipes that are easy to prepare as a family. The series will be exclusively shown on Instagram and Facebook via Mission Foods Malaysia, Emborg's and Chef Wan's social media pages for everyone to enjoy. Catch the series on:
Instagram: @missionfoods.my ; @emborgasia ; and @_chefwan58 ; and
Facebook: facebook.com/missionfoodsmalaysia/ and facebook.com/EmborgMalaysia/.
During the launch of the #perfecttogether campaign, guests were given a sneak peek of the campaign line-up and a close-up cooking demonstration by Chef Wan himself, where he showcased some of the recipes such as Mutton Murtabak Wraps, Spicy Tuna and Anchovy Pizza and Coconut and Banana Cheese Wrap Tarts. In his demo, Chef Wan highlighted the best ways of using both products, including tips and info on the nutritional values. The audience witnessed meals created using Mission Foods and Emborg that were easy to make, nutritious and tasty – making them ideal for Ramadan where people tend to minimise the time spent on cooking.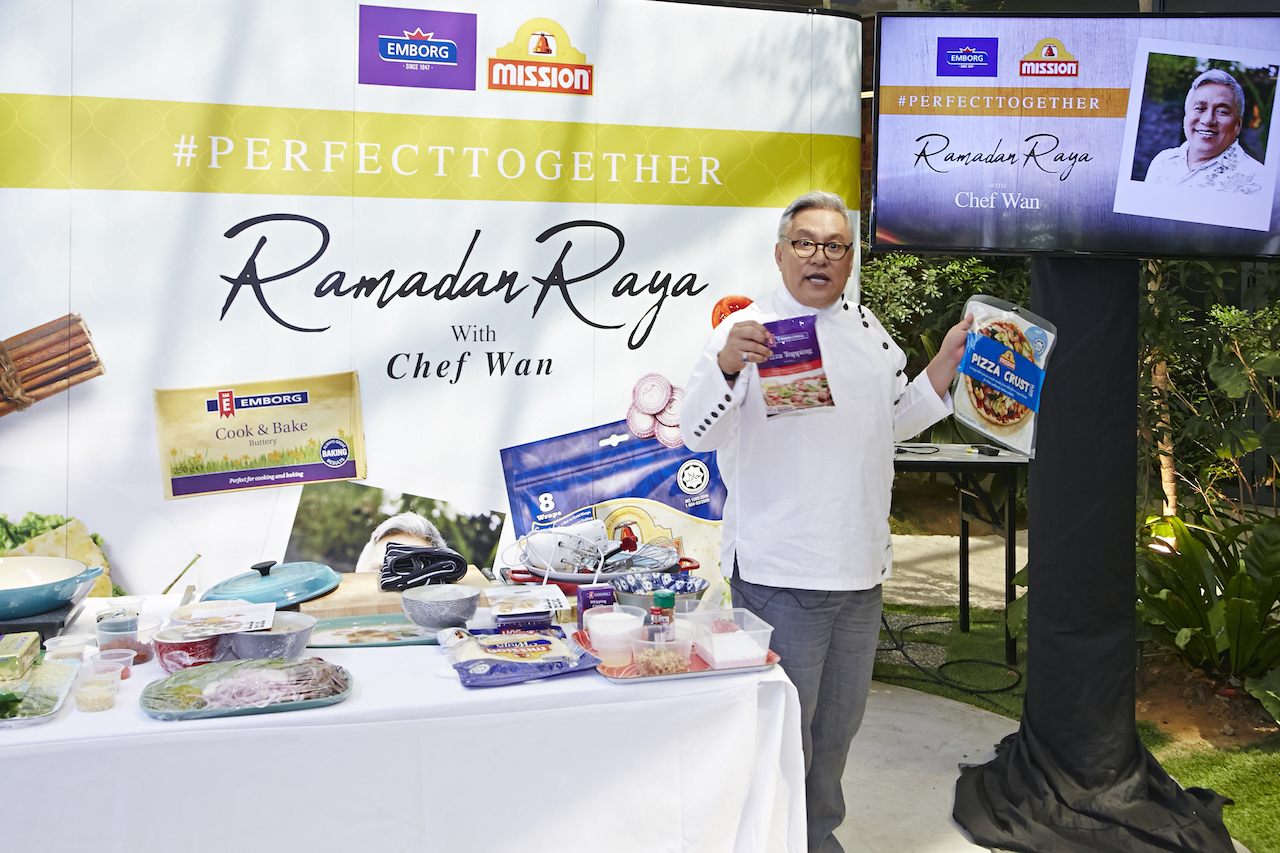 "The #perfectogether collaboration of Mission Foods and Emborg combines a melody of textures and mixture of quality ingredients, complimentary to each other. Mission varieties are the perfect canvas to create any sort of Malaysian recipe, from our Naans to Supersoft Wraps and crunchy Tortilla Chips that are bursting with flavour. Simultaneously, Emborg products like Cook & Bake, Cheddar Cheese Topping, Butter and Cooking Cream adds depth of taste to the dishes", expressed Randall Tan, Brand Manager for Mission Food South Asia.
For more information, visit www.missionfoods.com.my and www.emborg.com.
Read also: Food That You Shouldn't Miss From Ramadhan Bazaars