Embarking on a wild travel adventure does not necessarily mean that you have to give up on your personal comforts or go into the deepest pits of the unknown. But it could mean traveling to a city that offers these experiences at a comfortable pace, yet filled with a diverse ecosystem of plants and animals that allows you to connect with your inner wild. A visit to the roaring Lion City will set you on a wild adventure to experience exciting plays, luxurious dining in the wild or on a colourful rainforest adventure that will leave you spellbound.
Venture into the lush jungles of Southeast Asia in this enthralling musical puppet show | Date: 21 July 2018 – 29 July 2018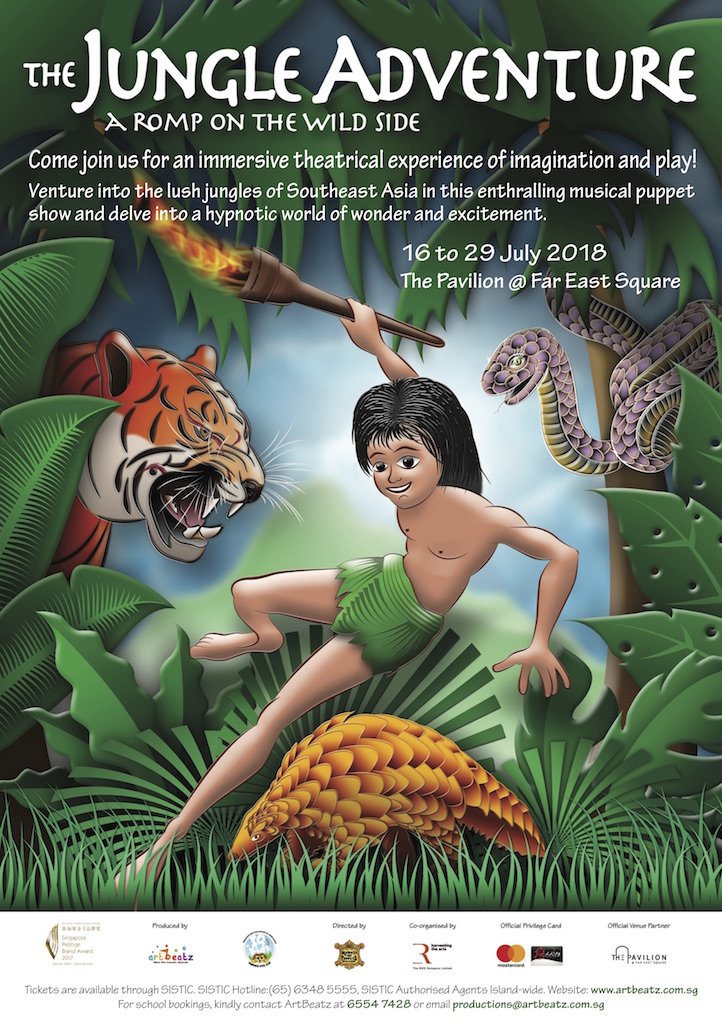 Let the rhythm of the jungle whisk you away on a journey through interactive play and fabulous jungle fun at "The Jungle Adventure: A Romp on the Wild Side". Inspired by the classic "The Jungle Book" story by English author Rudyard Kipling, this original musical puppet show tells a bold tale of a young orphan through lively music and vibrant puppetry which is set to be an exhilarating experience for all young ones and those young at heart.
Explore the animal kingdom come to life in the world's number one musical | Date: 27 June 2018 – 26 August 2018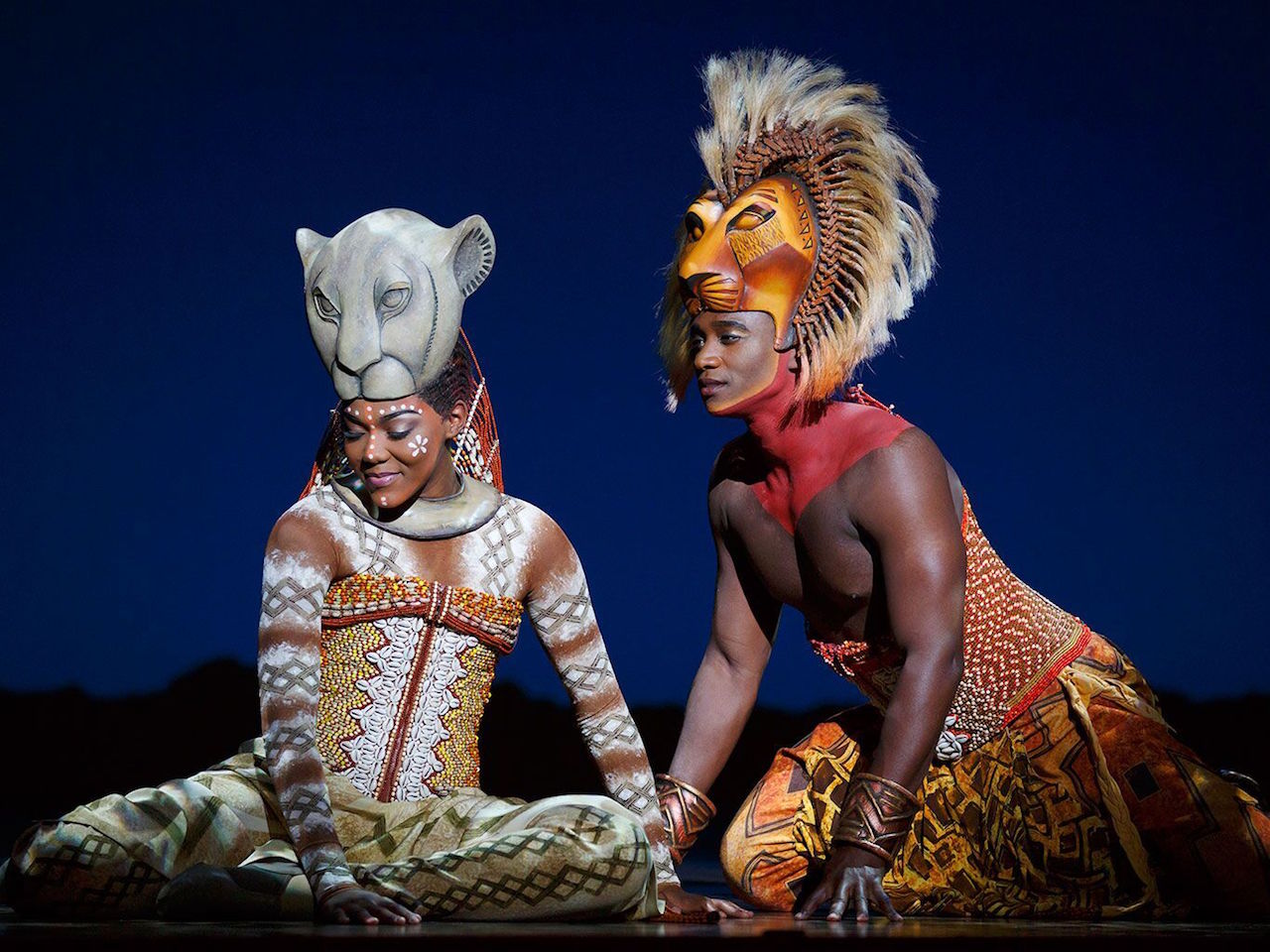 Meet the real king of the jungle, Simba, who makes his grand appearance in the Lion City in one of the most anticipated musicals of all time – The Lion King. Set to blow your mind away with their extraordinary performance, Simba is accompanied by two hilarious and unlikely friends, Timon and Pumbaa as they stir up the stage.
Dine in the wild with luxury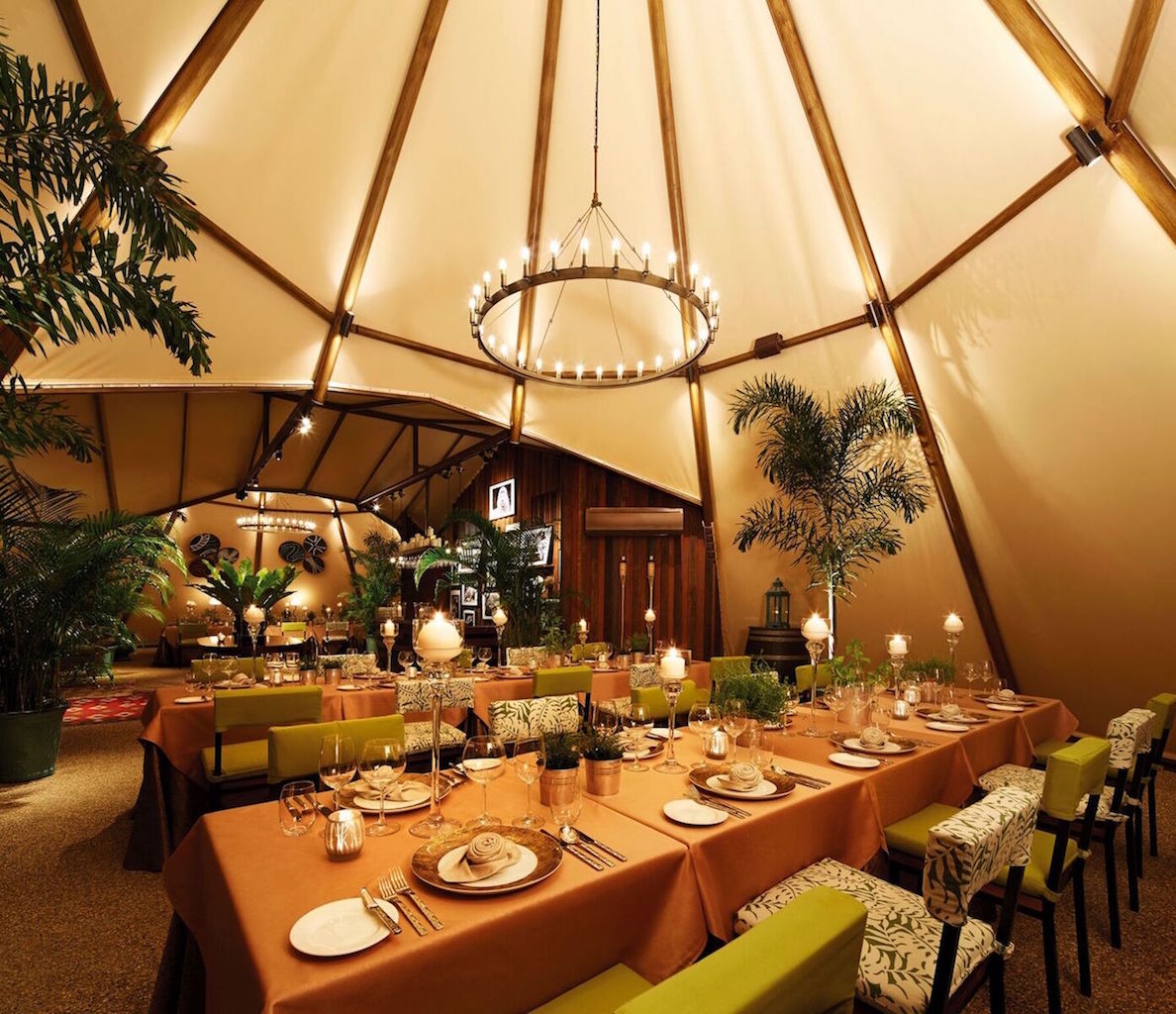 Who knew dining in the wild could equate to a luxurious meal fit for a king? Experience the world's first nocturnal wildlife park in a whole new way with "Evening in the Wild". Get ready for a memorable gourmet dinner, free-flow wine, delectable discoveries in the comfort of Night Safari's tipi tent. The experience begins with a cool cocktail overlooking the majestic Ankole cattle, then venture into fairy lights leading to a secret campsite where you will enjoy a four-course gourmet dinner complete with desserts and free-flow wine. The night ends with an up-close and personal encounter with a few exotic animal friends at the Creature of the Night Show.
Take a nightwalk in one of Southeast Asia's most colourful and immersive tropical rainforests to mark Singapore Zoo's 45th anniversary | Date: 1 July 2018- 19 Feb 2019 (TBC)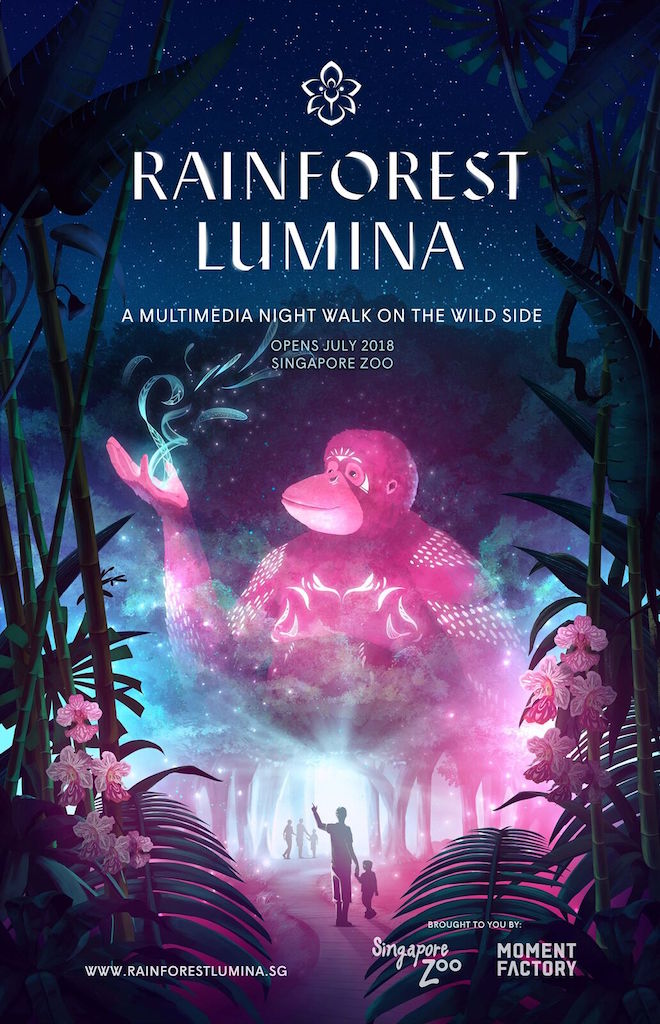 Experience the tropical rainforest come to life, Southeast Asia's first "Rainforest Lumina". Brought to you by the Singapore Zoo, the Rainforest Lumina is a multimedia night walk on the wild side which brings you into a lush and luminous universe. Throughout the 1km trail, children are able to walk through a trail of 10 different interactive light installations and multi-sensory zones and explore the zoo at night when the animals are asleep. Children can also have a quirky moment in a whimsical adventure as they peek through the vines and meander along the paths of their enchanted world together with Creature Crews.
Embark on a wild superhero journey with Wakanda's Black Panther and his Marvel superhero friends | Date: 9 June 2018 – 30 September 2018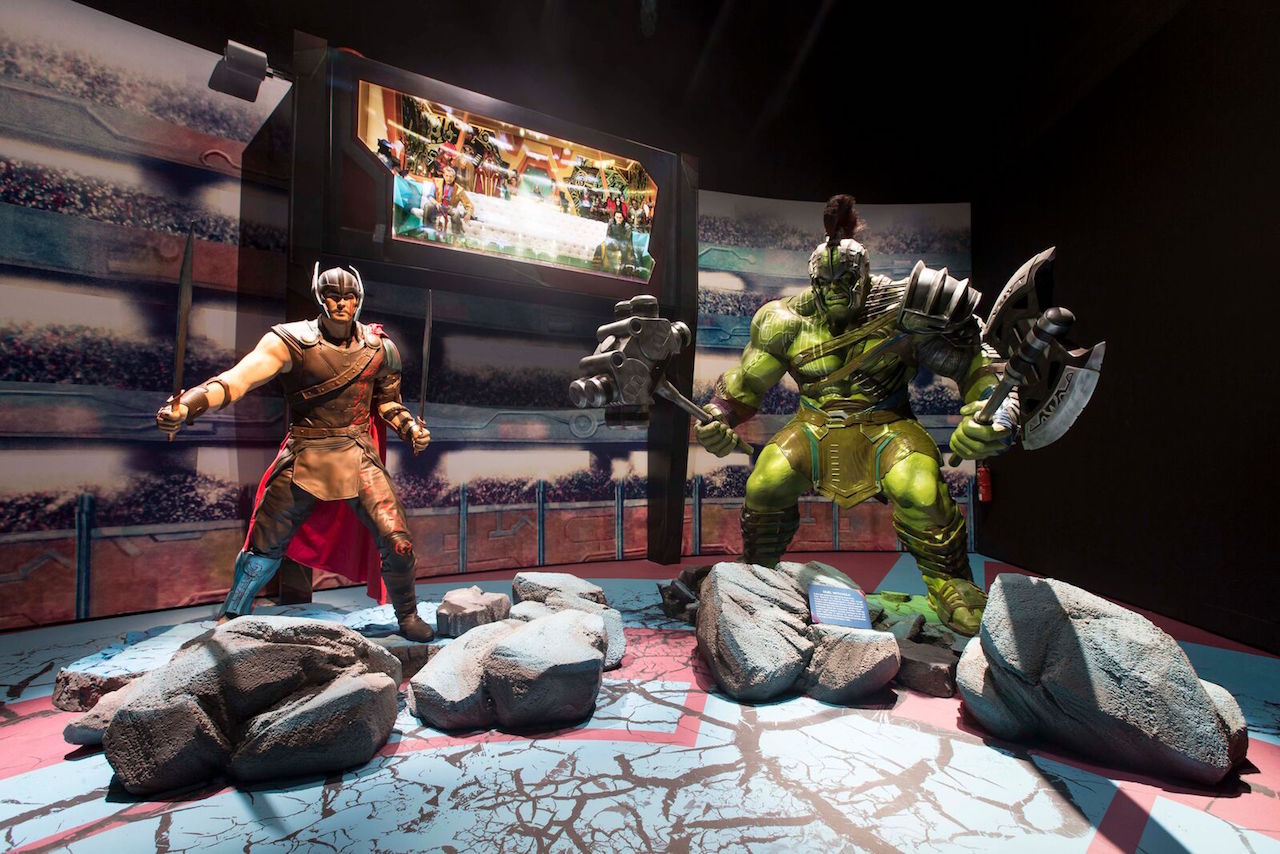 If you are a fan of the Kingdom of Wakanda, King T'Challa or Black Panther, you can explore his world and his newly found Avenger friends from Marvel Studios: Ten Years of Heroes. Be transported into the world of Black Panther and his avenger friends such as Doctor Strange, Captain America and Ironman in the state-of-the art AV technology that will transfer you into the dynamic Marvel Cinematic Universe that will blow your imagination away.
Brace yourself and embark on a journey of wanderlust filled with the wildest adventurous by booking your flight out to Singapore now or visit facebook.com/VisitSingaporeMY for more update.
Read also: Stay & Shop with Holiday Inn Express Singapore Orchard Road