Samsung South-East Asia (SEA) Forum 2016 has been kicked off yesterday at the Kuala Lumpur Convention Center (KLCC). At the press conference, this leading global tech brand has showcased an exciting lineup of new innovative products for the South-East Asia market, from home entertainment to household appliances, mobile devices to smart gadgets, that promise a total new smart-tech experience.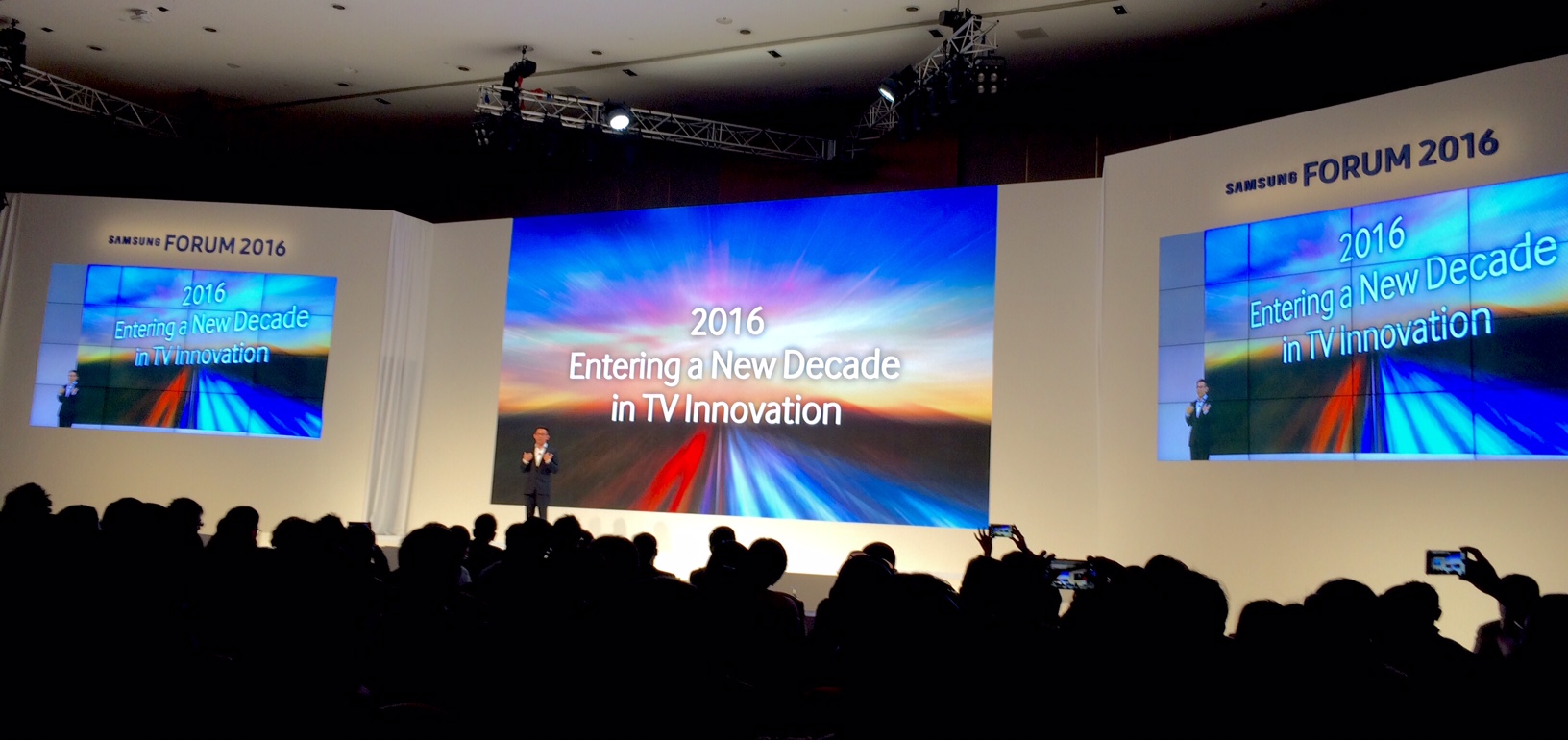 Check out below some of the latest smart-tech innovations of Samsung that have been unveiling at the SEA Forum 2016.
SUHD TV – The World's First Bezel-less Curved Design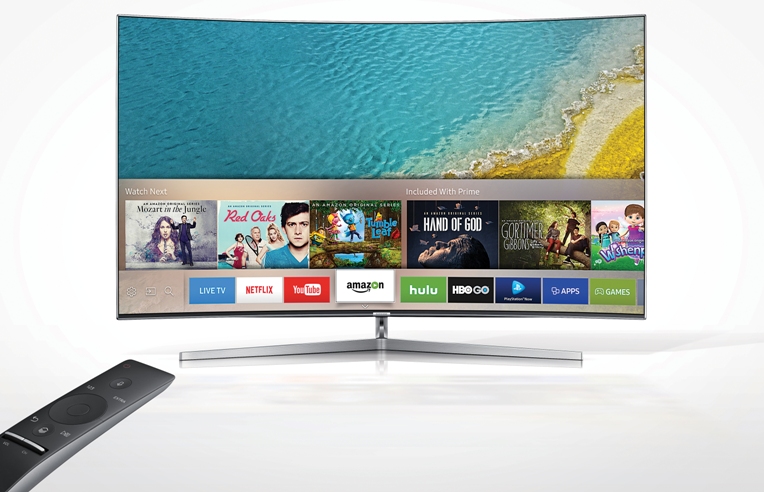 The new lineup of boundless curved SUHD TVs feature unparalleled picture quality with the world' only cadmium-free, 10-bit Quantum dot display, is the world's first bezel-less curved design that offers the most true-to-life viewing quality, and also smart user experience that allows its viewers to access all the entertainment and content in one place.
These new SUHD TVs provide a premium high dynamic range (HDR) experience, with 1,000 niy HDR minimum for a higher level of contrast between light and dark images. New Ultra Black technology also reduces light reflection significantly to enhance picture quality with minimal glare.
Built on the Tizen operating system, the new range of Samsung's 2016 TVs provide accessibility convenience for its viewers to select their favorite contents and channels, all in one place with the New Smart Hub, Smart Control remote and Smart View mobile application.
Samsung's First Ultra HD Blu-ray Player
For those who still prefer to play movie or show with player, Samsung's first ultra HD Blu-ray player, which is HDR compatible and offers 4 times the resolution and 64 times detailed color expression of a conventional Blu-ray player, would be a good reason for you to change a new unit of player in 2016.
Samsung AddWash Washing Machine – Smart & Practical Innovation
The new Samsung AddWash Washing Machine features a distinctive access door that make it convenient to add any item, such a a piece of forgotten laundry, without having to drain the washer in order to open the main washer door mid-cycle. It also allows users to add hand-washed items for rinsing, or additional softener anytime during the washing. This AddWash Washing Machine is also complimented with a SuperSpeed feature that makes it possible to complete a normal wash in less than an hour without compromising the washing performance.
Family Hub Refrigerator – Sophisticated Smart Multi-tasker with Inner View Cameras and USB Port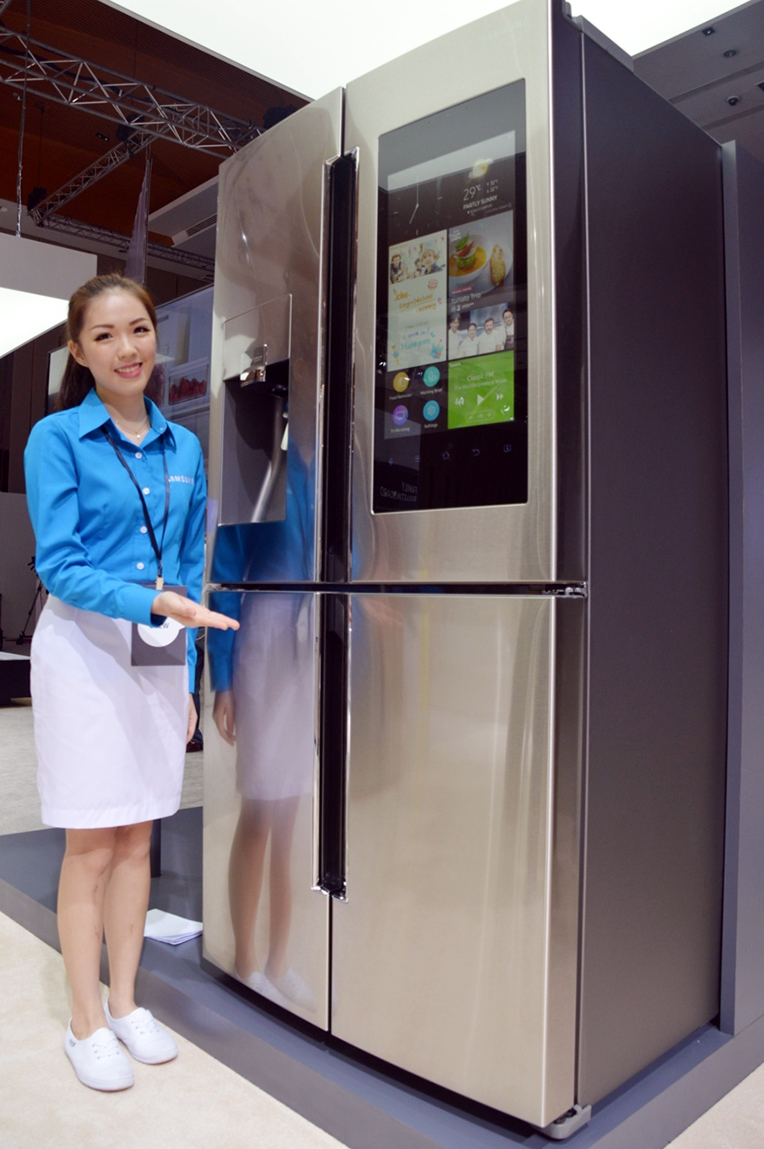 The Samsung Family Hub Refrigerator is a sophisticated smart-with a thoroughly digital twist with three key capabilities:
Family Communication Center – All communications are housed and displayed on a 21.5 inch full HD touch screen located on the upper right exterior door. The smart screen allows you to post, share and update calendars, pin photos, share photos and leave notes. The files can be transferred to the smart screen via USB (USB port on the top of the upper right door) or from your smartphone.
Food Management – it's the first refrigerator in the world that is equipped with three high quality cameras inside the fridge to capture an image of the fridge every time the door closes. You can access those images anytime using your smartphones to peek inside your fridge. It also helps you to keep track of the expiration of the product kept in the refrigerator.
Connected Entertainment – it offers options for music streaming to play through its built-in speaker or your Bluetooth wireless speakers, enjoy your favorite TV shows on the Family Hub screen using Screen mirroring with your Samsung Smart TV.
Galaxy TabPro S – High Quality coupled with Sleek & Portable Design
The latest Galaxy TabPro S, weighing only 693 grams with 6.3mm thin, powered by the Microsoft Windows 10 operating system, is an integration of laptops and tablets features that allows users to access to full notebook PC funtionality in a lightweight tablet for the most productive mobile experience. A full-size keyboard cover with comes included with the device, also enhances usability and the Pogo pin on the keyboard eliminates the need for pairing.
Galaxy TabPro S offers the first Super AMOLED display for Windows to the market, features a multitouch screen and a deeper color contrast with 94 percent of natural tones to show true-to-life colors and the fine viewing experience. It supports LTE Cat 6 for superior connecting experience, and with its battery with 10.5 hours of battery life can fully charge in just 2.5 hours. Equipped with the latest generation Intel Core M processor, this tablet is designed for a fanless 2-in-1 tablet, featuring only 4.5W of power consumption to minimise noise and maximize efficiency.
Samsung Smart Watches – where Fashion and Technology Meet
The new Samsung's wearable timepiece, Gear S2 unveils two new elegant color variants – 18k Rose Gold case with an Ivory Genuine Leather Band, and Platinum case with a Black Genuine Leather Band, offering diverse options to express and match their style while highlighting its circular design and advanced functionality. Samsung has partnered with exclusive designers such as Colombo on the watch straps for G2 and has introduced fun & creative watch faces including Peanuts characters and artworks from Keith Haring, Jean-Michael Basquiat, Jeremyville and Burton Morris.