It's Valentine's Day! Although it might be a day which seems like couples need to spend a lot of money on the candlelight dinner, it can actually be very sweet too if you can surprise her with something else. Here are top 5 cafes to visit on this Valentine's Day!
Tray Cafe
Tray cafe is located in a hidden alley of Sri Hartamas. Although it might take some time for you to look for Tray cafe, we believe it will be well worth as they are serving really good coffee and cakes. If you are a banana cake lover, don't miss out their banana cake as it is so moist and delicious!
2. Kopenhagen Coffee
https://www.instagram.com/p/Bekwy2jBU4G/?taken-by=kopenhagencoffee
If your partner is someone who likes to take photos, bring her to Kopenhagen Coffee at Mont Kiara! With the natural sunlight and minimal design and some really good scone, we believe your partner will like this cafe.
3. The Naked Lunchbox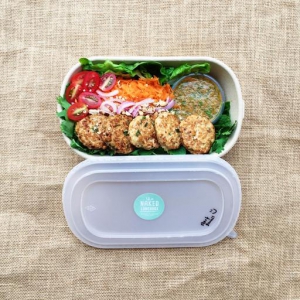 Is your partner someone who prefer healthy lunch or dinner date over fancy dining experience, this is the cafe you need to bring her along. It is a place where you both can have a good chat while enjoying some healthy treats.
4. Laduree
https://www.instagram.com/p/Be45qmlB07C/?taken-by=ladureemalaysia
Bring her to Laduree Pavilion or surprise her with macaroons from Laduree! She will definitely like this sweet treats from you. Look at the love shape macaroons, it looks so irresistible isn't?
5. Rekindle
Feed her with some really good cake is another way to pamper her! There are alcohol infused cakes from Rekindle if your girlfriend would like to try something else. All of the cakes are pretty good.
Featured Image: www.juiceonline-production.s3.amazonaws.com
Read also: The Limited Edition HUAWEI Mate 10 Pro Pink Gold Arrives In Time for Valentine's Day