World Vision's 30-Hour Famine 2017 will return this year on July 30 at Stadium Malawati, Shah Alam and it is anticipating a total of 14,000 participants to gather for the 30-Hour Famine Countdown for the final four hours of their fast. This year, through this Malaysia's largest annual advocacy cum fundraising campaign, World Vision Malaysia hopes to raise RM2.7million for communities in need.
Since its beginning in December 1997, the 30-Hour Famine has raised more than RM30million for community development projects and emergency responses in 18 countries.
Participants of the 30-Hour Famine join Do-It-Yourself (DIY) camps held across Malaysia, where they abstain from solid foods for 30 consecutive hours. They raise funds through families and friends for World Vision projects serving communities in poverty within Malaysia and around the world.
At the DIY Camps, participants learn about the global issues of hunger and poverty, make new friends, and learn how their collective effort creates bigger impact. The camps are run by DIY camp leaders and their committees made up of passionate youths.
There are 125 30-Hour Famine DIY Camps and 59 8-Hour Kidz Famine Camps (a child- friendly version of the campaign) being held across Malaysia for the participants this year.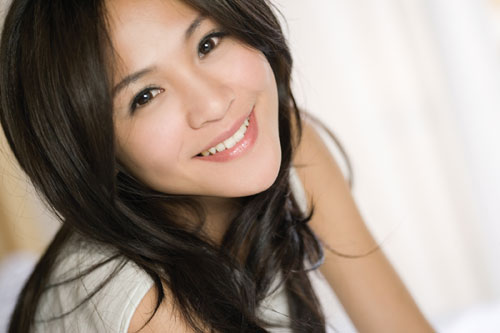 Joining them will be this year's Ambassador, Taiwanese starlet Rachel Liang Wen Yin and a host of other local celebrities and artistes who are volunteering their time and talents for the campaign.
Funds raised through the 30-Hour Famine 2017 and 8-Hour Kidz Famine will be channelled to projects related to health and nutrition; economic development; food security and water; and sanitation and hygiene in Mongolia, Vietnam, Indonesia, the Philippines, and the Democratic Republic of Congo.
Closer to home, beneficiaries include World Vision Malaysia's community development work in Sabah, Beautiful Gate Foundation for the Disabled, Good Shepherd Services, Dignity for Children Foundation, PACOS Trust, Fugee School, ElShaddai Centre, and Yayasan Sin Chew.
Funds will support their efforts in helping the disabled communities increase their income, providing refugee communities with holistic learning environments, giving underprivileged children access to quality education, and building a sustainable community in rural Malaysia.
Read also: World Vision Malaysia's 30-Hour Famine 2016 | Stadium Malawati, August 7