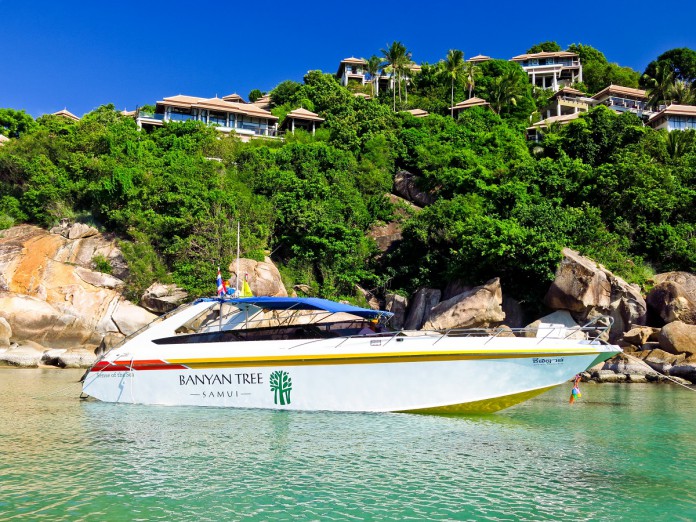 Banyan Tree Samui in Koh Samui island has recently commissioned a custom-built speedboat, perfectly designed to discover Thailand's tropical islands in style.  Whether it's arriving to the resort via speedboat from the airport; making an entrance to a wedding or party on the beach or exploring the stunning beauty of surrounding islands directly from the resort's private bay, Banyan Tree Samui combines unique cruising experiences with seamless service on board its new speedboat: the 'Sense of the Sea'.
Koh Samui is the perfect base to explore the wonderful islands in the Gulf of Thailand. The archipelago is home to a huge array of pristine islands and deserted beaches. Adventure seekers can embark on a full day trip to Koh Tao and Ang Thong Marine Park; whilst half day trips are available to Koh Taen and Koh Matsum.  Guests can snorkel and dive amongst colourful tropical marine life, enjoy breathtaking views, sunbath and swim in secluded lagoons or relax with a sunset cruise along the coast, champagne in hand.
Full day (8 hours) Marine excursion to Ang Thong Marine Park on the resort's private speedboat 'Sense Of The Sea' starts at 1,230 usd.  Airport transfer by speedboat: 439 usd. 
Enjoy the 'Night of Us" offer at Banyan Tree Samui.  Enjoy a complimentary night for every five nights booked.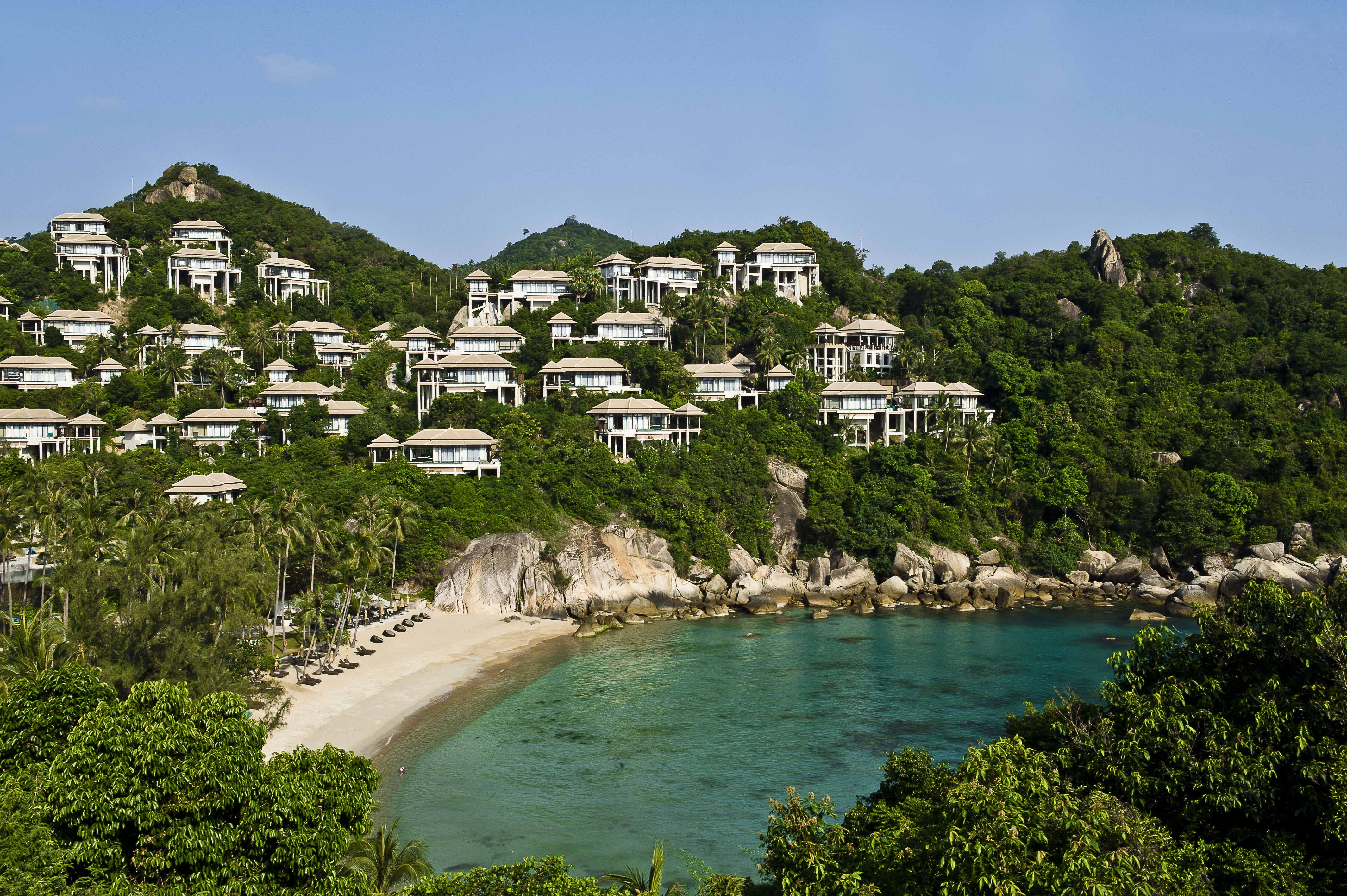 More information please log into www.banyantree.com