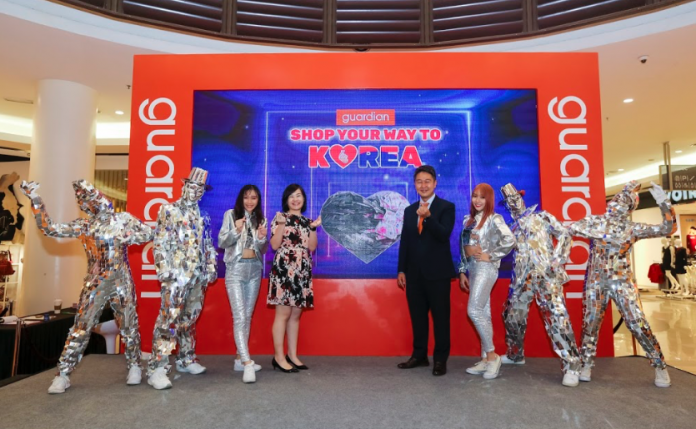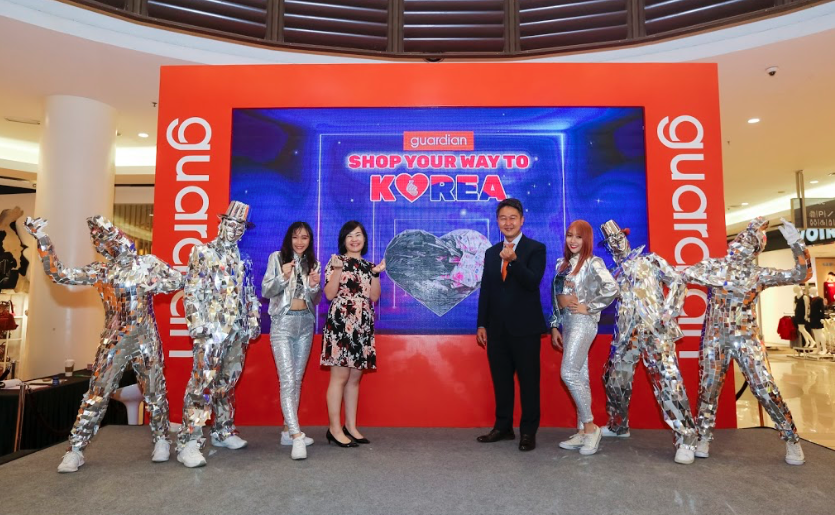 Guardian Malaysia kickstarted "Shop Your Way to Korea", the ultimate contest for K-Beauty fans yesterday at Paradigm Mall! This super exciting contest gives its customers the chance
to win grand prizes of a week-long exclusive K-Beauty and Wellness Experience travel
package for two!
Ms Wong Vai Chi, Head of Marketing and Promotions, Guardian Health And Beauty Sdn
Bhd (Guardian Malaysia), said at the launch: "We are certain our customers will be thrilled that the contest is so simple, and the prizes are so fantastic! The Grand prize is a 7 day 5 night Korea K-Beauty & Wellness Experience, for two, worth nearly RM36,000! And there are FOUR Grand prizes!"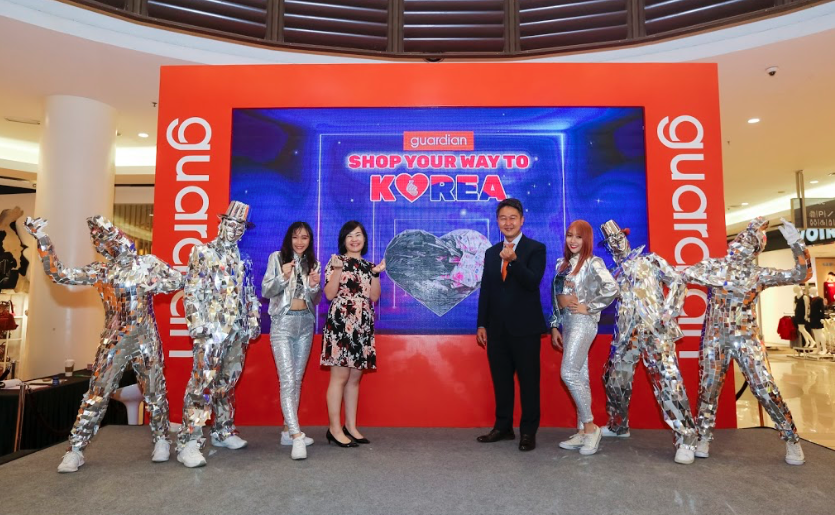 In addition, there will be 16 second prizes of a Samsung Note 9 each, and 30 third prizes
of Guardian vouchers of RM300 each! In total, more than RM200,000 worth of prizes are
up for grabs.
All you have to do is spend a minimum of RM40, including one participating brand, in a
single receipt to participate. Once they have made the purchase, they have to "count" the
number of Guardian Jeju Masks inside the I ♥ Guardian Heart acrylic mould, measuring
780mm (w) by 600mm (h) and 270 mm (d). Each Jeju Mask measures 11.4 cm by 15.9
cm.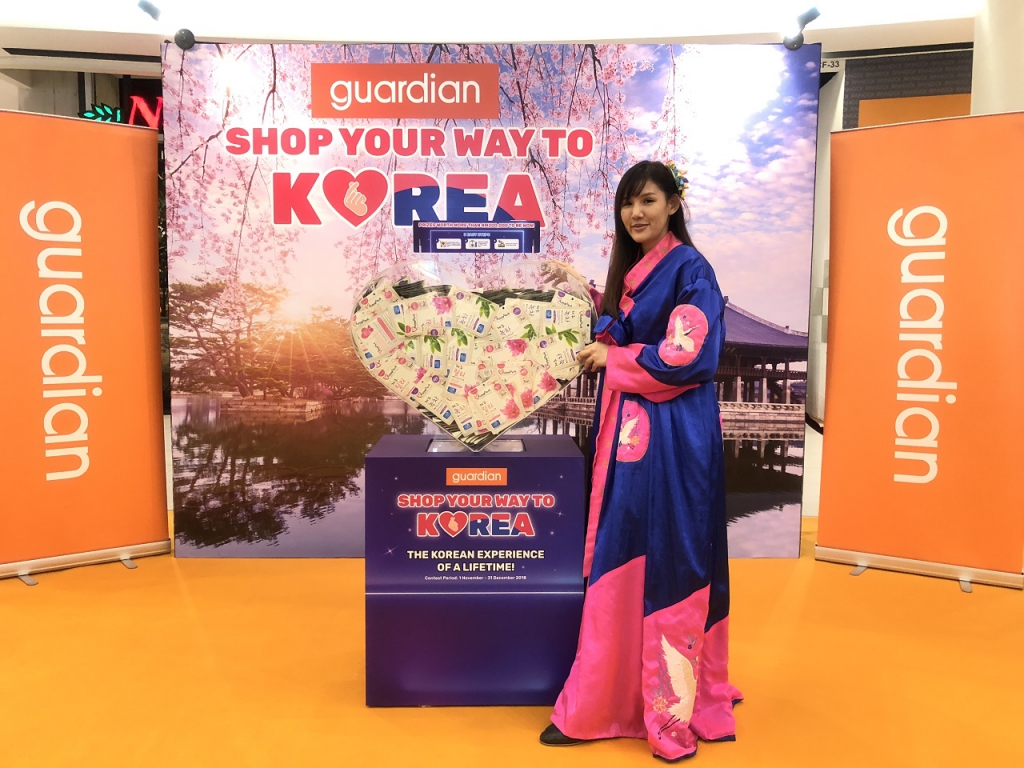 After they have decided on the number of the Guardian Jeju Masks, they put it in writing
and submit their entry. The contest runs from 1 November to 31 December. Entries can be
submitted via physical forms or via online, by 31 December 2018.
During the launch, we also got to explore some of the new K-Beauty brands that are exclusive to Guardian Malaysia such as…
Aprilskin
Happy Mask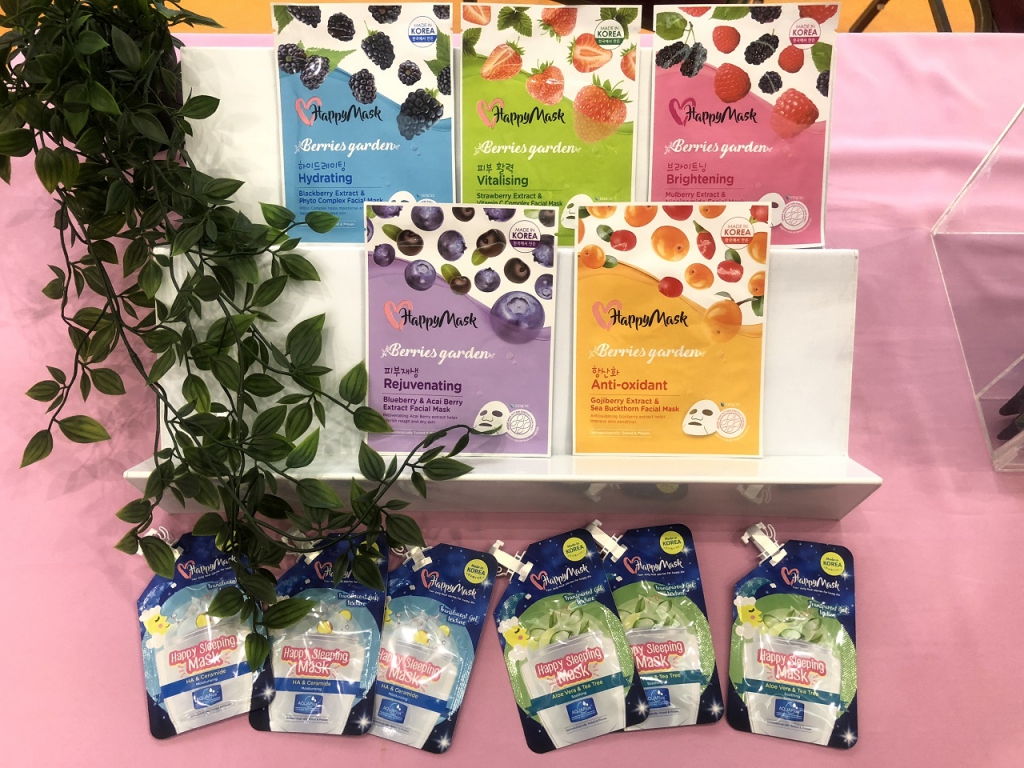 Medicube
LAF
Dashu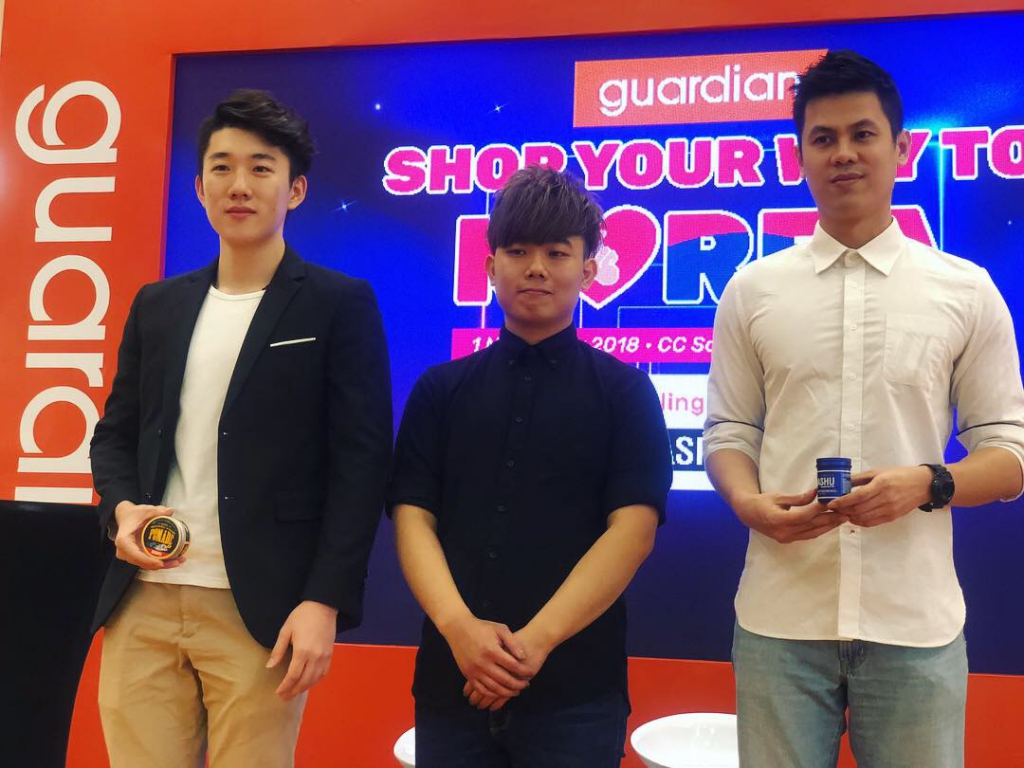 A total of 38 brands are participating in the contest, including five main sponsor brands,
Dove, L'Oreal, Maybelline, Pantene and Safi. Our tip is to submit as many entries as you can that includes the sponsors to increase your chances!
To submit your entries online or the terms & conditions, visit https://w2korea.guardian.com.my
Read also: Guardian Malaysia Educates On Safe and Responsible Pain Relief Usage With The Launch Of Its Fever & Pain Relief Tablets 500mg