#UNITYSALE – Malaysia's first online sale in 2015 by Lazada, foodpanda, ZALORA, UBER and HappyFresh which offers up to 94% discounts for more than 20,000 deals!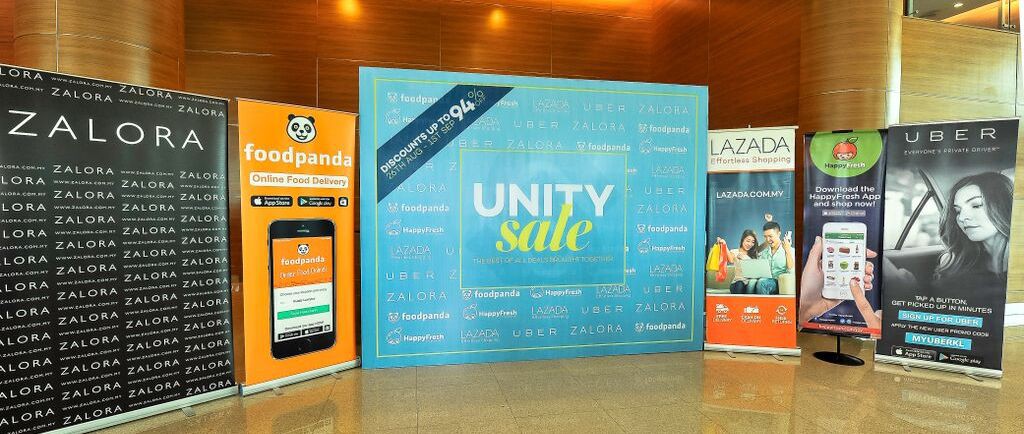 Good news to all Malaysians! In conjunction with the upcoming 58th Merdeka celebrations, Lazada, foodpanda, ZALORA, UBER and HappyFresh are "uniting" and collaborating hand in hand for the first ever online sale in Malaysia, #UNITYSALE which will run from Aug 26 to Sept 1, 2015.
The #UNITYSALE will feature a host offering including more than 20,000 online deals and up to 94% discounts across products and services being offered by these 5 participating brands. The #UNITYSALE aims to offer the best deals to consumers, making both local and international products more affordable too Malaysian during the sale period.
The #UNITYSALE campaign is an initiative to leverage Malaysia's rising number of internet users. With more and more e-commerce players springing up and an increased usage of smartphones or other Internet-enabled devices over the years, Malaysian consumers' shopping style has gradually changed from the traditional physical store to online shopping. According to GlobalWebIndex, the total online users in Malaysia currently stands at 20 million and 28% out of these online users have already shopped online. These numbers also reveals the huge potential for the growth of eCommerce businesses in Malaysia.
The #UNITYSALE campaign integrates website and consumer activation touch points such as a mobile application and social media channels. The combination of products, services, f&b, fresh produce and transport, make #UNITYSALE a complete online and offline bridge for the discerning Malaysian consumer.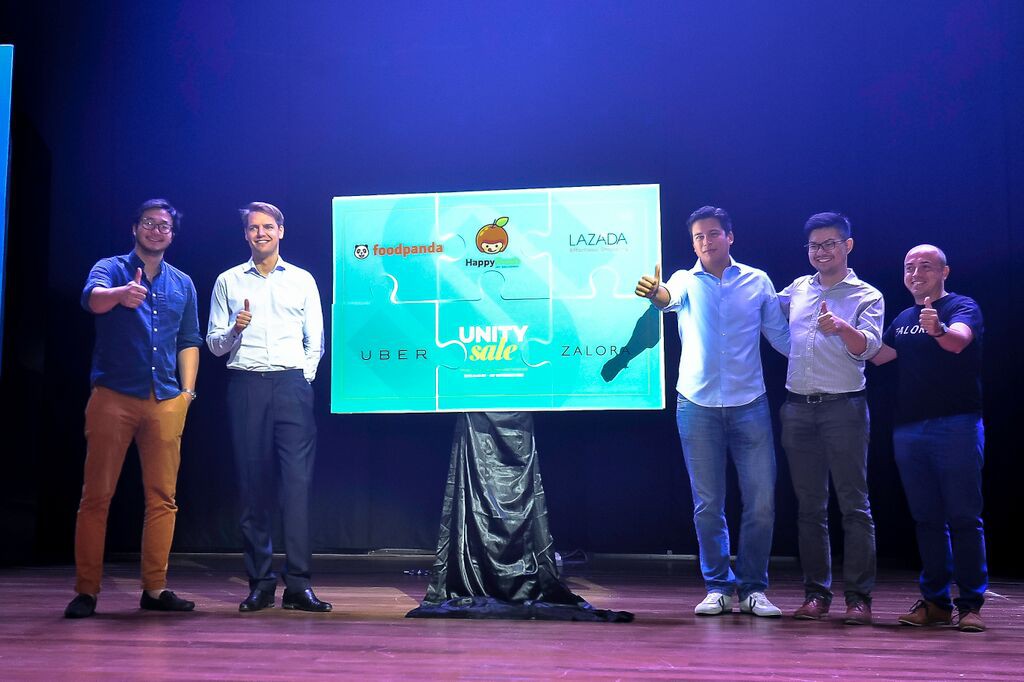 The #UNITYSALE was launched today by the key men behind these 5 online brands i.e. Hans-Peter Ressel, CEO of Lazada Malaysia, Lucas Barberis, MD of ZALORA Malaysia, Leon Foong, GM of Uber Malaysia, Uffe Jordan, MD of foodpanda Malaysia and Opal Wu, MD of HappyFresh Malaysia, at the Connexion @ Nexus, Bangsar South City.
Check out the video for the launch of #UNITYSALE!
Please mark the dates on your calendar, Aug 26 to Sept 1, you can enjoy up to 94% discounts for more than 20,000 online deals in conjunction with #UNITYSALE. For more details on #UNITYSALE, visit:
Lazada: www.lazada.com.my
foodpanda: www.foodpanda.my
ZALORA: www.zalora.com.my
UBER: www.uber.com/cities/kuala-lumpur
HappyFresh: www.happyfresh.com